Добавил:
Upload
Опубликованный материал нарушает ваши авторские права? Сообщите нам.
Вуз:
Предмет:
Файл:
Сослагательное metodichka+упражнения
.doc
58. Look at the pictures and say what each person wishes, using the words given.
1. be / tall and strong 2. shave off / beard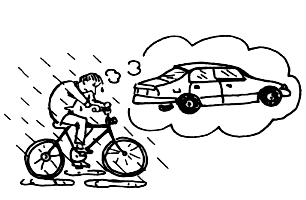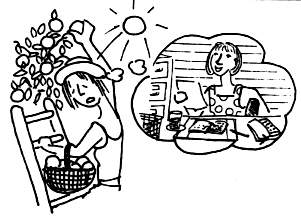 I wish …………………… I wish ……………………
3. have / car 4. work / office
I wish ……………………… I wish ……………………..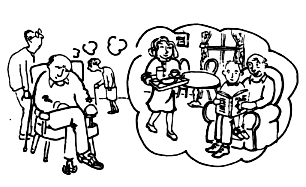 5. live / with my son 6. can / swim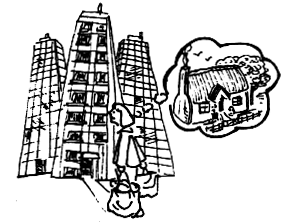 I wish …………………… I wish ………………………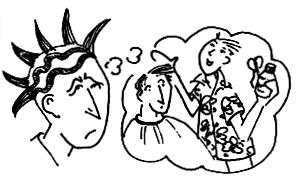 7. not / listen / hairdresser 8. not / live / city
I wish ……………………. I wish …………………….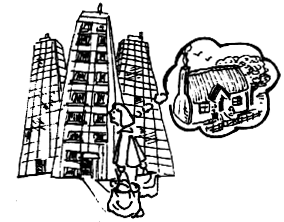 9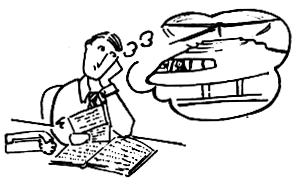 . be / helicopter pilot10. work / harder
I wish …………………… I wish ……………………
59. Fill in each blank to show a desire that someone does something differently.
Model: My parents are going back home. I wish they would stay here.
Are you leaving so soon? I wish you ________ for a few more hours.

My son doesn't want to clean his room. I wish he ________ his room.

My apartment is too cold. I wish the landlord ________ more heat.

Some students are talking loudly in the library. I wish they ________ .

The teacher gives a lot of homework. I wish she ________ .

Will the teacher review this lesson? I wish she ________ because it's so difficult.

The teacher often tells Max to write more clearly. She wishes he ________ more legibly.

The teacher speaks English too fast. I wish ________ .
60. Translate into English.
1. Добре б він зустрів нас на станції. 2. Добре б ми знайшли таксі. 3. Хоч би вони виключили радіо. 4. Хоч би мені доручили цю роботу. 5. Хоч би мені не доручали цю роботу. 6. Йому хотілося, щоб його вірші були надруковані. 7. Шкода, що ти не зможеш зустріти Сьюзан на станції. 8. Шкода, що вашу доповідь ніхто не почує. 9. Шкода, що ти не зробиш мені цю послугу. 10. Мені б хотілося, щоб ви скоріше повернули мені всі мої гроші. 11. Хотілося б, щоб діагноз не підтвердився. 12. Шкода, що тобі прийдеться сісти на дієту. 13. Шкода, що тобі прийде проходити дипломну практику не в нашому інституті. 14. Шкода, що я не зможу підвезти тебе. 15. Шкода, що видобуток вугілля в цьому районі призупиниться. 16. Шкода, що мені доведеться погодитися з вашими доводами. 17. Хотілося б, щоб один раз я зміг сам познайомиться із цією великою людиною. 18. Хотілося б, щоб ти скоріше відремонтував дах, адже незабаром підуть дощі. 19. Шкода, що я не зможу скористатися твоїм запрошенням погостювати в тебе на дачі. 20. Шкода, що я ніколи не вийду за такого красеня. 21. Хотілося б, щоб у нас нарешті-таки помінявся декан. 22. Хотілося б, щоб і він одержав догану від начальства. 23. Хотілося б, щоб ви надалі не втручалися в наші справи. 24. Хотілося б, щоб на десерт подали морозиво. 25. Хотілося б, щоб і ви змогли взяти участь у диспуті.