Добавил:
Upload
Опубликованный материал нарушает ваши авторские права? Сообщите нам.
Вуз:
Предмет:
Файл: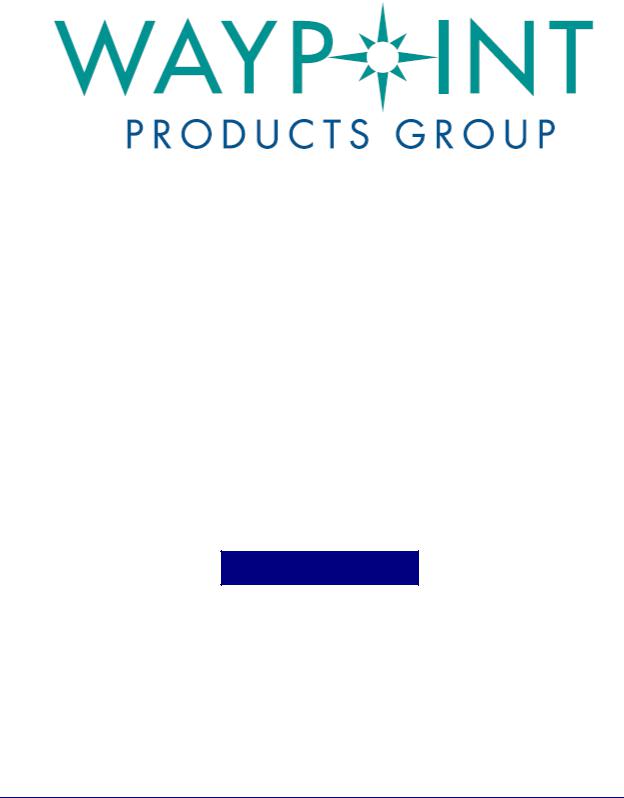 A NovAtel Precise Positioning Product
GrafNav / GrafNet
GrafNav Lite
GrafNav / GrafNet Static
GrafNav Batch
GrafMov
User Guide GrafNav / GrafNet User Guide
Publication Number: OM-200000105
Revision Level: 4
Revision Date: 2008/01/15
This manual reflects GrafNav / GrafNet software version 8.10.
Proprietary Notice
Information in this document is subject to change without notice and does not represent a commitment on the part of NovAtel Inc. The software described in this document is furnished under a licence agreement or non-disclosure agreement. The software may be used or copied only in accordance with the terms of the agreement. It is against the law to copy the software on any medium except as specifically allowed in the license or non-disclosure agreement.
No part of this manual may be reproduced or transmitted in any form or by any means, electronic or mechanical, including photocopying and recording, for any purpose without the express written permission of a duly authorized representative of NovAtel Inc.
The information contained within this manual is believed to be true and correct at the time of publication.
NovAtel, OEM4, Waypoint, GrafNav, GrafNet, Inertial Explorer, GPSolution, ProPak, OEMV, RT-20 and RT-2 are registered trademarks of NovAtel Inc.
AdVance, SPAN Technology, DL-4plus, ProPak-G2plus, ProPak-LBplus, PAC are trademarks of NovAtel Inc.
All other product or brand names are trademarks of their respective holders.
© Copyright 2008 NovAtel Inc. All rights reserved. Unpublished rights reserved under International copyright laws. Printed in Canada on recycled paper. Recyclable.
| | |
| --- | --- |
| 2 | GrafNav / GrafNet 8.10 User Guide Rev 4 |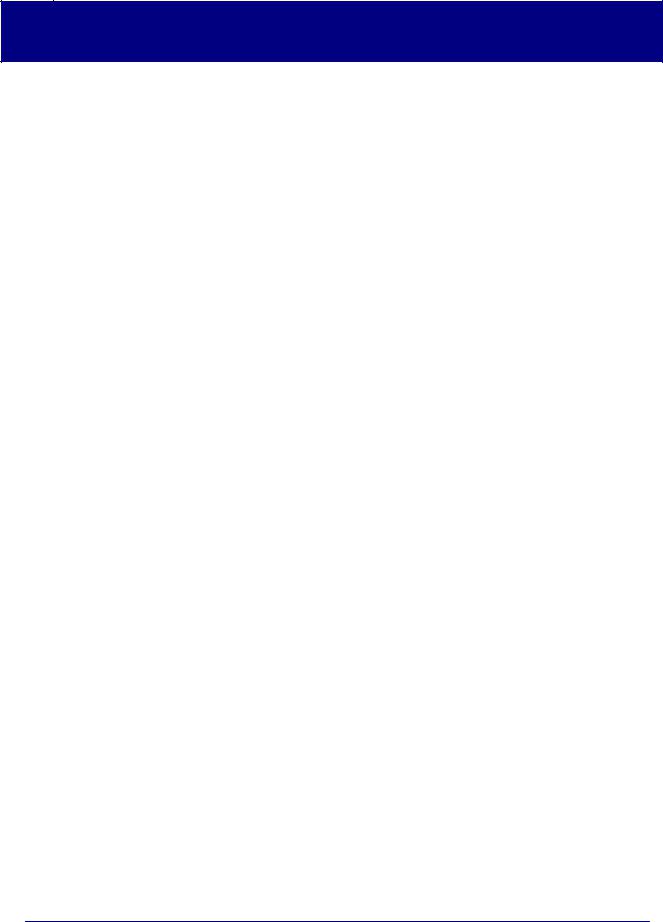 Table of Contents

Table of Contents

 

Foreword

 

15

1 Introduction and Installation

23

1.1 Waypoint Products Group Software Overview ..............................................................................

23

1.2 Installation......................................................................................................................................

 

23

1.2.1 What You Need To Start ......................................................................................................

23

1.2.2 CD Contents and Installation ..............................................................................................

24

1.2.3 Upgrading.............................................................................................................................

 

25

1.3 Processing Modes and Solutions ..................................................................................................

26

1.4 Overview of the Products...............................................................................................................

 

27

1.4.1 GrafNav................................................................................................................................

 

27

1.4.2 GrafNet.................................................................................................................................

 

27

1.4.3 GrafNav Lite .........................................................................................................................

 

27

1.4.4 GrafNav / GrafNet Static ......................................................................................................

27

1.4.5 GrafMov ..............................................................................................................................

 

28

1.4.6 GrafNav Batch .....................................................................................................................

 

28

1.4.7 Inertial Explorer ...................................................................................................................

 

28

1.5 Utilities ...........................................................................................................................................

 

29

1.5.1 Copy User Files....................................................................................................................

 

29

1.5.2 Download Service Data........................................................................................................

29

1.5.3 GPS Data Logger.................................................................................................................

 

29

1.5.4 GPB Viewer..........................................................................................................................

 

29

1.5.5 Mission Planner....................................................................................................................

 

29

1.5.6 Data Converter.....................................................................................................................

 

30

2 GrafNav

 

31

2.1 GrafNav, GrafNav Lite and GrafNav / GrafNet Static Overview ....................................................

31

2.2 Start a Project with GrafNav ..........................................................................................................

32

2.3 File Menu .......................................................................................................................................

 

33

2.3.1 New Project..........................................................................................................................

 

33

2.3.2 Open ....................................................................................................................................

 

35

2.3.3 Save Project.........................................................................................................................

 

35

2.3.4 Save As................................................................................................................................

 

35

2.3.5 Print......................................................................................................................................

 

35

2.3.6 Add Master Files .................................................................................................................

 

36

2.3.7 Add Remote Files.................................................................................................................

 

37

2.3.8 Alternate Precise / Correction Files......................................................................................

38

2.3.9 Show Master Files................................................................................................................

 

40

2.3.10 Load ...................................................................................................................................

 

41

2.3.11 Convert...............................................................................................................................

 

48

2.3.12 GPB Utilities .......................................................................................................................

 

49

2.3.13 Remove Processing Files ..................................................................................................

51

2.3.14 Download AOA (Allen Osborne Associates) ......................................................................

51

2.3.15 Recent projects ..................................................................................................................

 

51

2.3.16 Exit .....................................................................................................................................

 

51

2.4 View Menu .....................................................................................................................................

 

52

2.4.2 Forward and Reverse Solutions ..........................................................................................

52

2.4.4 Processing Summary ..........................................................................................................

54

2.4.5 Return Status .......................................................................................................................

 

55

2.4.6 Features ...............................................................................................................................

 

55

2.4.7 Objects .................................................................................................................................

 

57

2.4.9 Raw GPS ............................................................................................................................

 

60
| | |
| --- | --- |
| GrafNav/GrafNet 8.10 User Guide Rev 4 | 3 |

| | |
| --- | --- |
|   | Table of Contents |
| 2.4.10 Current CFG File ............................................................................................................... | 60 |
| 2.5 Process Menu................................................................................................................................ | 61 |
| 2.5.1 Process GNSS (differential) ................................................................................................. | 61 |
| 2.5.2 Process PPP (single point)................................................................................................... | 85 |
| 2.5.3 Combine Solutions ............................................................................................................... | 91 |
| 2.5.4 Launch Batch Processor ...................................................................................................... | 93 |
| 2.5.5 Stop Auto Run ...................................................................................................................... | 93 |
| 2.5.6 Load GNSS Solution ............................................................................................................ | 93 |
| 2.5.7 Load PPP Solution ............................................................................................................... | 93 |
| 2.5.8 Load Any Solution ................................................................................................................ | 93 |
| 2.5.9 Import Solutions and Setting ................................................................................................ | 93 |
| 2.6 Settings Menu................................................................................................................................ | 94 |
| 2.6.2 PPP Processing .................................................................................................................. | 94 |
| 2.6.3 Coordinate............................................................................................................................ | 95 |
| 2.6.4 Individual ............................................................................................................................. | 96 |
| 2.6.5 Datum................................................................................................................................... | 97 |
| 2.6.6 DEM Plotting ........................................................................................................................ | 99 |
| 2.6.7 Photogrammetry................................................................................................................. | 100 |
| 2.6.8 Manage Profiles ................................................................................................................. | 101 |
| 2.6.9 Compare Configuration Files.............................................................................................. | 101 |
| Preferences 102 |   |
| 2.7 Output Menu ................................................................................................................................ | 105 |
| 2.7.1 Plot GPS Data .................................................................................................................... | 105 |
| 2.7.2 Plot Multi-Base ................................................................................................................... | 110 |
| 2.7.3 Plot Master /Remote Satellite Lock .................................................................................... | 110 |
| 2.7.4 Export Wizard..................................................................................................................... | 111 |
| 2.7.5 Write Coordinates............................................................................................................... | 122 |
| 2.7.6 View Coordinates ............................................................................................................... | 124 |
| 2.7.7 Export Binary Values.......................................................................................................... | 124 |
| 2.7.8 Write Combined Fil............................................................................................................. | 124 |
| 2.7.9 Build HTML Report............................................................................................................. | 125 |
| 2.7.10 Export to Google Earth..................................................................................................... | 125 |
| 2.7.11 Show Map Window........................................................................................................... | 126 |
| 2.7.12 Processing Window.......................................................................................................... | 127 |
| 2.8 Tools Menu .................................................................................................................................. | 129 |
| 2.8.1 Zoom In & Zoom Out.......................................................................................................... | 129 |
| 2.8.2 Distance & Azimuth Tool .................................................................................................... | 129 |
| 2.8.3 Move Pane ......................................................................................................................... | 129 |
| 2.8.4 Find Epoch Time ................................................................................................................ | 129 |
| 2.8.5 Datum Manager.................................................................................................................. | 130 |
| 2.8.6 Geoid.................................................................................................................................. | 132 |
| 2.8.7 Grid/Map Projection............................................................................................................ | 133 |
| 2.8.8 Convert Coordinate File ..................................................................................................... | 134 |
| 2.8.9 Time Conversion .......................................................................................................... | ...... 135 |
| 2.8.10 Favourites Manager ......................................................................................................... | 135 |
| 2.8.11 Mission Planner................................................................................................................ | 137 |
| 2.9 Window Menu .............................................................................................................................. | 145 |
| 2.9.1 Cascade ............................................................................................................................. | 145 |
| 2.9.2 Tile...................................................................................................................................... | 145 |
| 2.9.3 Next and Previous .............................................................................................................. | 145 |
| 2.9.4 Close Window .................................................................................................................... | 145 |
| 2.9.5 Close All Windows.............................................................................................................. | 145 |
| 2.10 Help Menu ................................................................................................................................. | 146 |
| 2.10.2 www.novatel.com ............................................................................................................ | 146 |
| 2.10.3 About GrafNav ................................................................................................................. | 146 |
| | |
| --- | --- |
| 4 | GrafNav/GrafNet 8.10 User Guide Rev 4 | | | |
| --- | --- |
| Table of Contents |   |
| 3 GrafNet | 147 |
| 3.1 GrafNet Overview ........................................................................................................................ | 147 |
| 3.1.1 Types of Networks ............................................................................................................. | 147 |
| 3.1.2 Solution Types ................................................................................................................... | 148 |
| 3.1.3 Computing Coordinates ..................................................................................................... | 149 |
| 3.2 Start a Project with GrafNet ......................................................................................................... | 149 |
| 3.2.1 Fix Bad Baselines .............................................................................................................. | 152 |
| 3.2.2 Unfixable Data.................................................................................................................... | 154 |
| 3.3 File ............................................................................................................................................... | 155 |
| 3.3.1 New Project........................................................................................................................ | 155 |
| 3.3.2 Open Project ...................................................................................................................... | 155 |
| 3.3.3 Save Project....................................................................................................................... | 155 |
| 3.3.4 Save As.............................................................................................................................. | 155 |
| 3.3.5 Print.................................................................................................................................... | 155 |
| 3.3.6 Add / Remove Observations .............................................................................................. | 155 |
| 3.3.7 Add / Remove Control Points............................................................................................. | 157 |
| 3.3.8 Add / Remove Check Points .............................................................................................. | 157 |
| 3.3.9 Alternate Ephemeris / Correction Files .............................................................................. | 157 |
| 3.3.10 Remove Processing Files ................................................................................................ | 158 |
| 3.3.11 Import Project Files .......................................................................................................... | 158 |
| 3.3.12 View ................................................................................................................................. | 158 |
| 3.3.13 Convert............................................................................................................................. | 158 |
| 3.3.14 GPB Utilities ..................................................................................................................... | 158 |
| 3.3.15 Recent projects ................................................................................................................ | 158 |
| 3.3.16 Exit ................................................................................................................................... | 158 |
| 3.4 Process Menu.............................................................................................................................. | 159 |
| 3.4.1 Processing Sessions.......................................................................................................... | 159 |
| 3.4.2 Rescanning Solution Files.................................................................................................. | 162 |
| 3.4.3 Ignore Trivial Sessions....................................................................................................... | 162 |
| 3.4.4 Unignore All Sessions ........................................................................................................ | 164 |
| 3.4.5 Compute Loop Ties............................................................................................................ | 164 |
| 3.4.6 Network Adjustment ........................................................................................................... | 165 |
| 3.4.7 View Traverse Solution ...................................................................................................... | 169 |
| 3.4.8 View Processing Report..................................................................................................... | 170 |
| 3.4.9 View All Sessions............................................................................................................... | 170 |
| 3.4.10 View All Observations ...................................................................................................... | 170 |
| 3.4.11 View All Stations .............................................................................................................. | 170 |
| 3.5 Options Menu .............................................................................................................................. | 170 |
| 3.5.1 Global Settings................................................................................................................... | 170 |
| 3.5.2 Sessions Settings (Shown in Data Manager)..................................................................... | 170 |
| 3.5.3 Datum Options ................................................................................................................... | 171 |
| 3.5.4 Grid Options ....................................................................................................................... | 171 |
| 3.5.5 Geoid Options .................................................................................................................... | 171 |
| 3.5.6 Preferences........................................................................................................................ | 171 |
| 3.6 Output Menu ................................................................................................................................ | 171 |
| 3.6.1 Export Wizard..................................................................................................................... | 171 |
| 3.6.2 Write Coordinates .............................................................................................................. | 171 |
| 3.6.3 View Coordinates ............................................................................................................... | 172 |
| 3.6.4 Export DXF......................................................................................................................... | 172 |
| 3.6.5 Show Map Window ............................................................................................................ | 172 |
| 3.6.6 Show Data Window............................................................................................................ | 172 |
| 3.6.7 Baselines Window.............................................................................................................. | 177 |
| 3.6.8 Processing Window............................................................................................................ | 177 |
| | |
| --- | --- |
| GrafNav/GrafNet 8.10 User Guide Rev 4 | 5 |

 

 

Table of Contents

3.7

Tools Menu ..................................................................................................................................

177

3.8

Help Menu ...................................................................................................................................

177

4 GrafNav Batch

179

4.1

Overview of GrafNav Batch .........................................................................................................

179

 

4.1.1 Getting Started with GrafNav Batch ...................................................................................

179

4.2

File Menu .....................................................................................................................................

181

 

4.2.1 New Project ........................................................................................................................

181

 

4.2.2 Open Project ......................................................................................................................

181

 

4.2.3 Save Project.......................................................................................................................

181

 

4.2.4 Save As..............................................................................................................................

181

 

4.2.5 Print....................................................................................................................................

181

 

4.2.6 Add Baselines ....................................................................................................................

181

 

4.2.7 Add Multi-Base Baselines ..................................................................................................

182

 

4.2.8 Add Combined Baselines...................................................................................................

182

 

4.2.9 Import CFG Files ................................................................................................................

182

 

4.2.10 Edit Selected Baseline Settings .......................................................................................

182

 

4.2.11 Removing Selected Baselines..........................................................................................

183

 

4.2.12 View ASCII Files...............................................................................................................

183

 

4.2.13 View Raw GPS Data ........................................................................................................

184

 

4.2.14 Convert GPS Data............................................................................................................

184

 

4.2.15 GPB Utilities .....................................................................................................................

184

 

4.2.16 Remove Process Files .....................................................................................................

184

 

4.2.17 Recent Projects................................................................................................................

184

 

4.2.18 Exit ...................................................................................................................................

184

4.3

Process Menu..............................................................................................................................

184

 

4.3.1 Process All Baselines.........................................................................................................

184

 

4.3.2 Process Selected ...............................................................................................................

184

 

4.3.3 GrafNav on Selected Baselines .........................................................................................

185

 

4.3.4 View Selected Processing Summary .................................................................................

185

 

4.3.5 Load All Solutions...............................................................................................................

185

 

4.3.6 Load Selected Solutions.....................................................................................................

185

 

4.3.7 Combine Multi-baselines ....................................................................................................

185

4.4

Settings Menu..............................................................................................................................

185

 

4.4.1 Global.................................................................................................................................

185

 

4.4.2 Selected .............................................................................................................................

186

 

4.4.4 Load into Selected From ....................................................................................................

187

 

4.4.5 Manage ..............................................................................................................................

187

 

4.4.6 Preferences ........................................................................................................................

187

4.5

Output Menu ................................................................................................................................

187

 

4.5.1 Plot Selected GPS Data .....................................................................................................

187

 

4.5.2 View Selected Map.............................................................................................................

187

 

4.5.3 Export All............................................................................................................................

187

4.6

Tools Menu ..................................................................................................................................

188

4.7

Windows ......................................................................................................................................

188

4.8

Help Menu ...................................................................................................................................

189

5 GrafMov

191

5.1

Overview of GrafMov ...................................................................................................................

191

5.2

Getting Started with GrafMov ......................................................................................................

191

5.3

File Menu .....................................................................................................................................

193

 

5.3.1 Add Master File ..................................................................................................................

193

5.4

View Menu ...................................................................................................................................

193

5.5

Process Menu..............................................................................................................................

194
| | |
| --- | --- |
| 6 | GrafNav/GrafNet 8.10 User Guide Rev 4 | Table of Contents

 

5.6

Setting Menu................................................................................................................................

194

 

5.6.1 Moving Baseline Options ...................................................................................................

194

5.7

Output Menu ................................................................................................................................

195

 

5.7.1 Plot GPS Data....................................................................................................................

195

5.8

Tools Menu ..................................................................................................................................

195

5.9

Interactive Windows.....................................................................................................................

195

5.10 Help Menu .................................................................................................................................

195

6 AutoNav

197

6.1

Overview of AutoNav ...................................................................................................................

197

6.2

Getting Started with AutoNav ......................................................................................................

198

6.3

Base Station Files........................................................................................................................

200

6.4

Remote Files................................................................................................................................

202

6.5

Interactive Windows.....................................................................................................................

205

7 File Formats

207

7.1

Overview of the File Formats.......................................................................................................

207

7.2

CFG File ......................................................................................................................................

207

7.3

GPS Data Files ............................................................................................................................

207

 

7.3.1 GPB File.............................................................................................................................

207

 

7.3.2 STA File .............................................................................................................................

208

 

7.3.3 Old Station File Format ......................................................................................................

210

 

7.3.4 EPP File .............................................................................................................................

211

7.4

Output Files .................................................................................................................................

211

 

7.4.1 FML & RML Files ...............................................................................................................

211

 

7.4.2 FSS & RSS Files................................................................................................................

214

 

7.4.3 FWD & REV Files...............................................................................................................

219

 

7.4.4 FBV & RBV Files................................................................................................................

219

8 Utilities

221

8.1

Utilities Overview .........................................................................................................................

221

8.2

GPB Viewer Overview .................................................................................................................

221

 

8.2.1 File .....................................................................................................................................

221

 

8.2.2 Move ..................................................................................................................................

223

 

8.2.3 Edit .....................................................................................................................................

223

8.3

Concatenate, Splice and Resample Overview ............................................................................

226

 

8.3.1 Concatenate, Splice and Resample GPB Files..................................................................

226

8.4

GPS Data Converter Overview....................................................................................................

228

 

8.4.1 Convert Raw GPS data to GPB .........................................................................................

228

 

8.4.2 Supported Receivers..........................................................................................................

229

8.5

GPS Data Logger Overview ........................................................................................................

247

 

8.5.1 Getting Started with WLOG................................................................................................

247

 

8.5.2 File .....................................................................................................................................

253

 

8.5.3 Display ...............................................................................................................................

253

 

8.5.4 Plot .....................................................................................................................................

254

 

8.5.5 Zoom Menu ........................................................................................................................

254

 

8.5.6 Events Menu ......................................................................................................................

254

8.6

WinCE Data Logger Overview.....................................................................................................

255

 

8.6.1 Installing CELOG ...............................................................................................................

255

 

8.6.2 Getting Started with CELOG ..............................................................................................

255

 

8.6.3 Variable Display File ..........................................................................................................

257

9 FAQ and Tips

261

9.1

Overview of FAQ and Tips...........................................................................................................

261
| | |
| --- | --- |
| GrafNav/GrafNet 8.10 User Guide Rev 4 | 7 |

Table of Contents

9.2 General FAQ and Tips.................................................................................................................

261

9.2.1 How can I store Master Station Coordinates?....................................................................

261

9.2.2 How can I obtain Master Station Coordinates? ..................................................................

261

9.2.3 How can I customize output formats? ................................................................................

262

9.2.4 How can I download base station data?.............................................................................

262

9.3 Kinematic Processing FAQ and Tips ...........................................................................................

262

9.3.1 Why would I use pre-configured options profiles?..............................................................

262

9.3.2 Should I combine forward and reverse solutions? .............................................................

262

9.3.3 How can I use static / kinematic flags? ..............................................................................

263

9.3.4 How do I eliminate problem satellites?...............................................................................

263

9.3.5 How do I set the measurement standard deviations? ........................................................

263

9.3.6 How do I control bad data? ................................................................................................

264

9.3.7 How do I avoid missing epochs?........................................................................................

264

9.3.8 Should I avoid using RINEX for kinematic data?................................................................

265

9.3.9 How do I process kinematic data logged during an ionospheric storm? ............................

265

9.3.10 How do I process long kinematic baselines? ...................................................................

265

9.4 Integer Ambiguity Determination Tips..........................................................................................

266

9.4.1 How can I detect and fix incorrect integer fixes?................................................................

266

9.4.2 How can I help KAR/ARTK find a solution? .......................................................................

267

9.4.3 How can I use KAR and ARTK to improve poor combined separations? ..........................

267

9.5 Static Processing FAQ and Tips..................................................................................................

268

9.5.1 Can I use GrafNet for static batch processing?..................................................................

268

9.5.2 Can I use kinematic processing on static baselines?.........................................................

268

9.5.3 Using KAR or ARTK in GrafNet..........................................................................................

268

9.5.4 How can I optimize the fixed static solution?......................................................................

269

9.5.5 How can I refine L1/L2 integer solutions? ..........................................................................

269

9.5.6 Can I use a larger interval for static processing? ...............................................................

269

9.5.7 How do I process static data logged during ionospheric storms? ......................................

269

9.5.8 How do I process long static baselines? ............................................................................

270

9.6 How do I process a multi-base project?.......................................................................................

270

9.6.1 How should I choose a processing mode?.........................................................................

270

9.6.2 How important are base station coordinates? ....................................................................

271

9.6.3 How can I use the MB Plots? .............................................................................................

272

9.6.4 How do I select a data interval? .........................................................................................

272

9.6.5 How do I handle data drop-outs at the master station?......................................................

272

9.6.6 How should I decide which base stations to use?..............................................................

273

9.6.7 How do I deal with problematic baselines? ........................................................................

273

9.6.8 Can I use KAR and ARTK with MB-KF processing? ..........................................................

273

9.6.9 How can I use the fixed static solution? .............................................................................

274

9.6.10 What is the best way to process data with large base to rover separations?...................

274

9.6.11 How can I speed up processing? .....................................................................................

274

9.7 PPP (Precise Point Positioning) ..................................................................................................

275

9.7.1 What is Precise Point Positioning?.....................................................................................

275

9.7.2 How does PPP differ from differential processing? ............................................................

275

9.7.3 How accurate is PPP?........................................................................................................

276

9.7.4 What is PPP used for? .......................................................................................................

276

9.7.5 Who should use PPP? .......................................................................................................

276

9.7.6 Are there any limitations to PPP?.......................................................................................

277

9.8 Common Inquiries........................................................................................................................

277

9.8.1 How can I determine the quality of a final solution? ...........................................................

277

9.8.2 How do I copy user files? ...................................................................................................

278

9.8.3 How do I update manufacturer files?..................................................................................

279

9.8.4 How do I produce local coordinates? .................................................................................

279

9.8.5 How do I define a local cartesian coordinate system? .......................................................

280
| | |
| --- | --- |
| 8 | GrafNav/GrafNet 8.10 User Guide Rev 4 | | | |
| --- | --- |
| Table of Contents |   |
| 9.8.6 How do I define a local coordinate grid? ............................................................................ | 281 |
| 9.8.7 How do I process an aerial survey with camera event marks? .......................................... | 282 |
| 9.9 Digital Elevation Models (DEM) FAQ and Tips............................................................................ | 283 |
| 9.9.1 Why would I use a DEM?................................................................................................... | 283 |
| 9.9.2 What are the DEM sources? .............................................................................................. | 283 |
| 9.9.3 What DEM formats are supported by GrafNav? ................................................................ | 284 |
| 9.9.4 How do I handle large DEMs? ........................................................................................... | 284 |
| 9.10 Datum FAQ and Tips ................................................................................................................. | 285 |
| 9.10.1 What are the available datums - related features? .......................................................... | 285 |
| 9.10.2 How are datums handled within the software? ................................................................ | 285 |
| 9.10.3 How do I make additional datums available?................................................................... | 286 |
| 9.10.4 How do I enter a 7-parameter transformation? ................................................................ | 286 |
| 9.10.5 How do I enter a 14-parameter transformation? .............................................................. | 287 |
| 9.10.6 How do I use NADCON conversion files?........................................................................ | 287 |
| 9.10.7 How do I prevent corruption from conversion errors? ...................................................... | 288 |
| 9.11 Projections FAQ and Tips.......................................................................................................... | 288 |
| 9.11.1 What features are available with map projections?.......................................................... | 289 |
| 9.12 Geoid FAQ and Tips .................................................................................................................. | 289 |
| 9.12.1 What are the available geoid - related features? ............................................................. | 289 |
| 9.12.2 How can I create a WPG file? .......................................................................................... | 290 |
| Appendices | 291 |
| A: Output Variables............................................................................................................................ | 291 |
| B: Antenna Measurements Diagram.................................................................................................. | 295 |
| C: Summary of Commands ............................................................................................................... | 296 |
| Glossary | 309 |
| Index | 311 |
| | |
| --- | --- |
| GrafNav/GrafNet 8.10 User Guide Rev 4 | 9 |

| | |
| --- | --- |
| 10 | GrafNav/GrafNet 8.10 User Guide Rev 4 |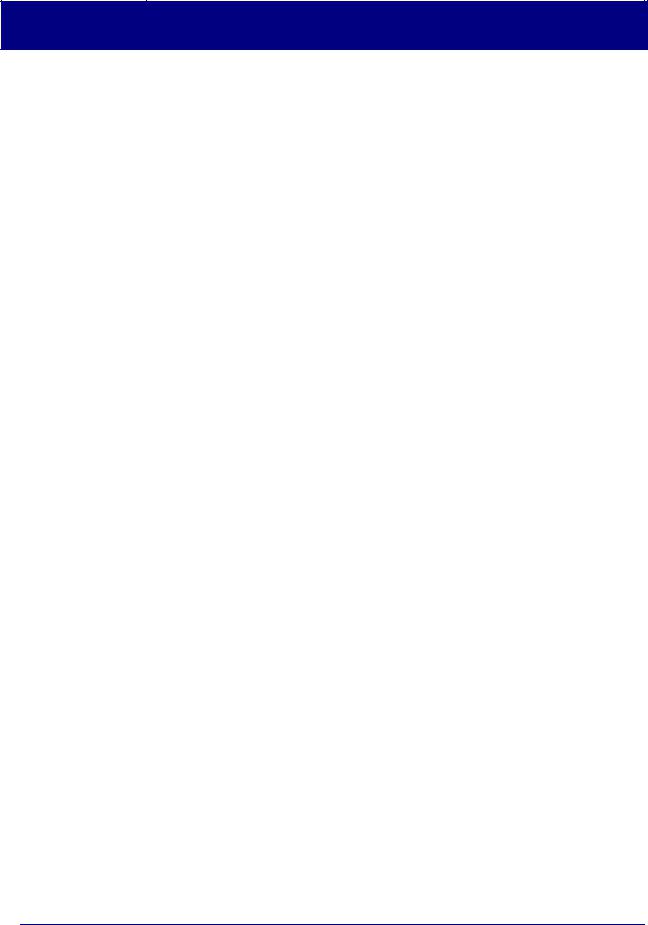 List of Figures

 

1

Closed Loop Network ..........................................................................................................................

147

2

Radial Network ....................................................................................................................................

147

3

Trivial Baselines ..................................................................................................................................

163

4

Removal of Trivial Baselines ..............................................................................................................

163

5

Network with Trivial Baselines Removed ............................................................................................

163

6

The Effect of Bad Base Station Coordinates in MB Processing .........................................................

271

7

PPP Procedure ...................................................................................................................................

276

8

Local Cartesian Plane .........................................................................................................................

280

9

Antenna Measurements ......................................................................................................................

295
| | |
| --- | --- |
| GrafNav / GrafNet 8.10 User Guide Rev 4 | 11 |

| | |
| --- | --- |
| 12 | GrafNav / GrafNet 8.10 User Guide Rev 4 |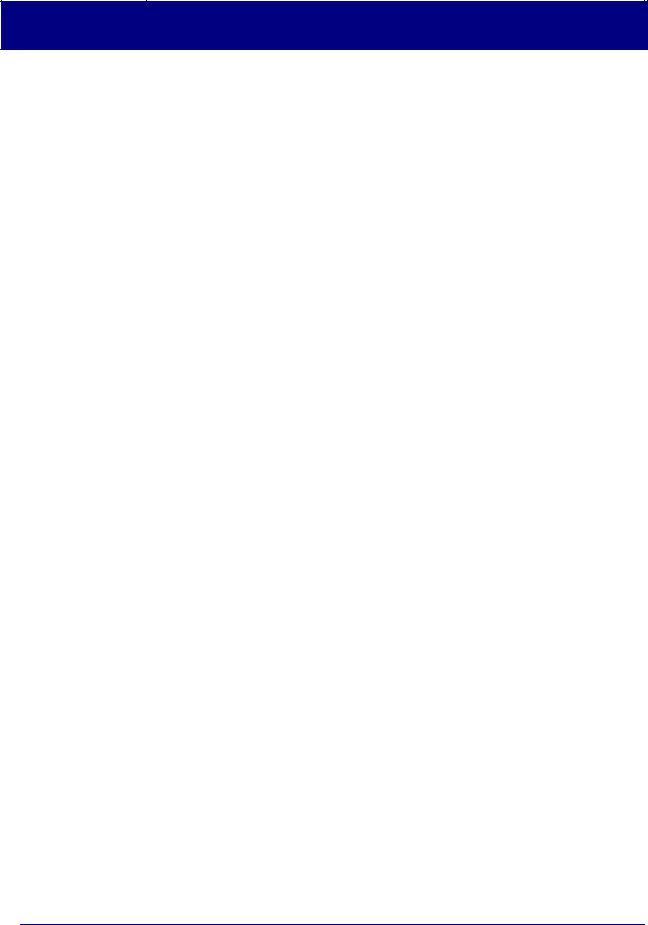 List of Tables

 

1

Product Capabilities .....................................................................................................................

27

2

Receivers Supported by Data Logger ..........................................................................................

29

3

Receivers Supported for Post-Processing ...................................................................................

30

4

Common Plots ............................................................................................................................

107

5

Multi-base Plots ..........................................................................................................................

110

6

Transformation Parameters ........................................................................................................

120

7

Quality Number Description .......................................................................................................

126

8

Notifications Window Messages .................................................................................................

127

9

Processing Window Parameters ................................................................................................

128

10

Notifications for Static Processing ..............................................................................................

128

11

Solution Types ............................................................................................................................

148

12

Processing Modes ......................................................................................................................

160

13

Station Colour Legend ................................................................................................................

172

14

Baseline Colour Legend .............................................................................................................

177

15

List of Attitude Plots Available with GrafMov ..............................................................................

195

16

Records Supported for CSI SLX and DGPS-Max ......................................................................

230

17

Records Supported for Javad & Topcon ....................................................................................

230

18

Files Supported for Leica SR .....................................................................................................

231

19

Records and Files Supported for Leica MX ................................................................................

231

20

Records Supported for Leica 500 ...............................................................................................

232

21

Records Supported for Leica 1200 .............................................................................................

232

22

Records Supported for NavCom ................................................................................................

233

23

Records Supported for NovAtel CMC ........................................................................................

234

24

Records and Files Supported for NovAtel OEM2, OEM3 and SoftSurv .....................................

235

25

Records Supported for Novatel OEM4 .......................................................................................

236

26

Files Supported for RINEX .........................................................................................................

238

27

Records Supported for Rockwell PLGR/MPE12 ........................................................................

240

28

Records Supported for Septentrio SBF ......................................................................................

240

29

Records Supported for SiRF Binary ...........................................................................................

241

30

Files Supported for Thales B-File ...............................................................................................

243

31

Records Supported for Thales Real-Time ..................................................................................

244

32

Records Supported for Thales DNSP ........................................................................................

245

33

Files Supported for Trimble DAT ................................................................................................

245

34

Records Supported for Trimble Real-Time .................................................................................

245

35

Records Supported for Trimble TSIP .........................................................................................

246

36

Records Supported for Trimble TIPY .........................................................................................

246

37

Records Supported for U-Blox ...................................................................................................

246

38

List of Output Variables ..............................................................................................................

291
| | |
| --- | --- |
| GrafNav / GrafNet 8.10 User Guide Rev 4 | 13 |

| | |
| --- | --- |
| 14 | GrafNav / GrafNet 8.10 User Guide Rev 4 |