Добавил:
Upload
Опубликованный материал нарушает ваши авторские права? Сообщите нам.
Вуз:
Предмет:
Файл: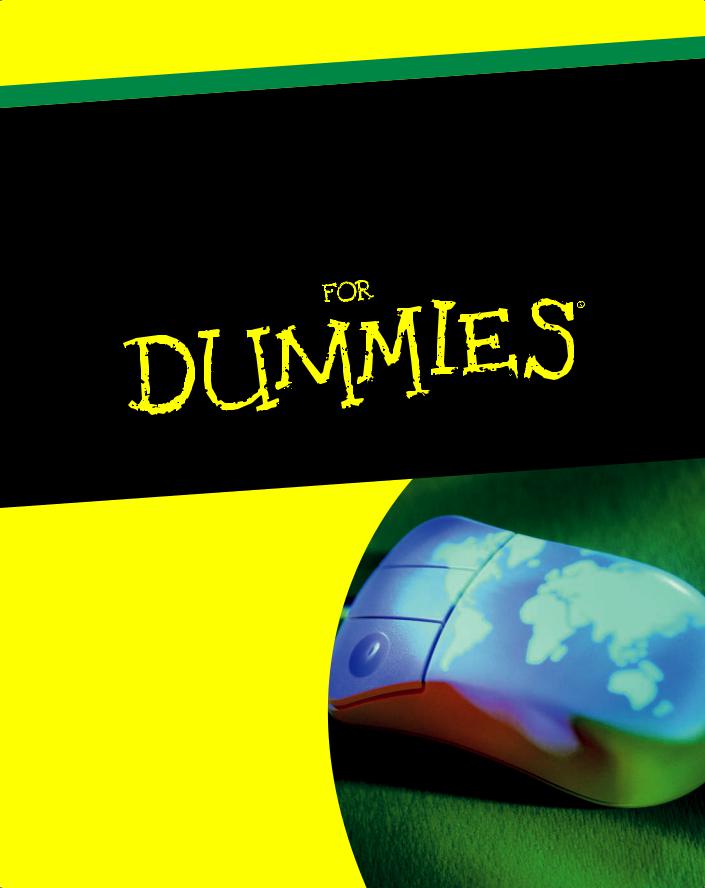 GIS
Learn to:
•Use GIS technology as it applies to your business
•Retrieve, analyze, and interpret geographic data
•Recognize geographic patterns and distributions
•Design and implement a GIS
Michael N. DeMers
Associate Professor of Geography,
New Mexico State University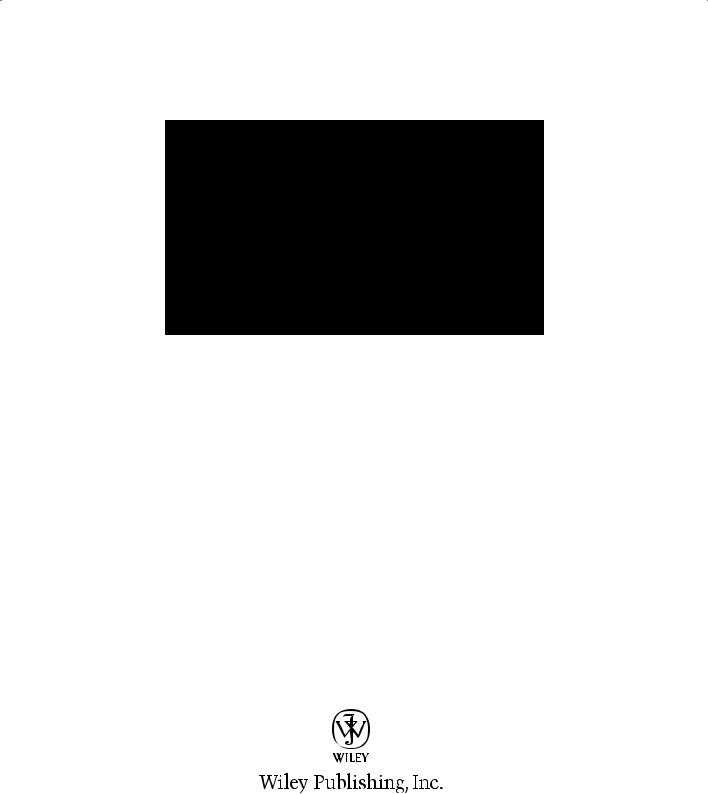 GIS
FOR
DUMmIES‰
by Michael N. DeMers GIS For Dummies®
Published by
Wiley Publishing, Inc. 111 River Street Hoboken, NJ 07030-5774
www.wiley.com
Copyright © 2009 by Wiley Publishing, Inc., Indianapolis, Indiana
Published by Wiley Publishing, Inc., Indianapolis, Indiana
Published simultaneously in Canada
No part of this publication may be reproduced, stored in a retrieval system or transmitted in any form or by any means, electronic, mechanical, photocopying, recording, scanning or otherwise, except as permitted under Sections 107 or 108 of the 1976 United States Copyright Act, without either the prior written permission of the Publisher, or authorization through payment of the appropriate per-copy fee to the Copyright Clearance Center, 222 Rosewood Drive, Danvers, MA 01923, (978) 750-8400, fax (978) 646-8600. Requests to the Publisher for permission should be addressed to the Permissions Department, John Wiley & Sons, Inc., 111 River Street, Hoboken, NJ 07030, (201) 748-6011, fax (201) 748-6008, or online at http:// www.wiley.com/go/permissions.
Trademarks: Wiley, the Wiley Publishing logo, For Dummies, the Dummies Man logo, A Reference for the Rest of Us!, The Dummies Way, Dummies Daily, The Fun and Easy Way, Dummies.com, Making Everything Easier, and related trade dress are trademarks or registered trademarks of John Wiley & Sons, Inc. and/ or its affiliates in the United States and other countries, and may not be used without written permission. All other trademarks are the property of their respective owners. Wiley Publishing, Inc., is not associated with any product or vendor mentioned in this book.
LIMIT OF LIABILITY/DISCLAIMER OF WARRANTY: THE PUBLISHER AND THE AUTHOR MAKE NO REPRESENTATIONS OR WARRANTIES WITH RESPECT TO THE ACCURACY OR COMPLETENESS OF THE CONTENTS OF THIS WORK AND SPECIFICALLY DISCLAIM ALL WARRANTIES, INCLUDING WITHOUT LIMITATION WARRANTIES OF FITNESS FOR A PARTICULAR PURPOSE. NO WARRANTY MAY BE CREATED OR EXTENDED BY SALES OR PROMOTIONAL MATERIALS. THE ADVICE AND STRATEGIES CONTAINED HEREIN MAY NOT BE SUITABLE FOR EVERY SITUATION. THIS WORK IS SOLD WITH THE UNDERSTANDING THAT THE PUBLISHER IS NOT ENGAGED IN RENDERING LEGAL, ACCOUNTING, OR OTHER PROFESSIONAL SERVICES. IF PROFESSIONAL ASSISTANCE IS REQUIRED, THE SERVICES OF A COMPETENT PROFESSIONAL PERSON SHOULD BE SOUGHT. NEITHER THE PUBLISHER NOR THE AUTHOR SHALL BE LIABLE FOR DAMAGES ARISING HEREFROM. THE FACT THAT AN ORGANIZATION OR WEBSITE IS REFERRED TO IN THIS WORK AS A CITATION AND/OR A POTENTIAL SOURCE OF FURTHER INFORMATION DOES NOT MEAN THAT THE AUTHOR OR THE PUBLISHER ENDORSES THE INFORMATION THE ORGANIZATION OR WEBSITE MAY PROVIDE OR RECOMMENDATIONS IT MAY MAKE. FURTHER, READERS SHOULD BE AWARE THAT INTERNET WEBSITES LISTED IN THIS WORK MAY HAVE CHANGED OR DISAPPEARED BETWEEN WHEN THIS WORK WAS WRITTEN AND WHEN IT IS READ.
For general information on our other products and services, please contact our Customer Care Department within the U.S. at 877-762-2974, outside the U.S. at 317-572-3993, or fax 317-572-4002.
For technical support, please visit www.wiley.com/techsupport.
Wiley also publishes its books in a variety of electronic formats. Some content that appears in print may not be available in electronic books.
Library of Congress Control Number: 2008942757
ISBN: 978-0-470-23682-6
Manufactured in the United States of America
10 9 8 7 6 5 4 3 2 1

About the Author
Michael DeMers is an Associate Professor of Geography at New Mexico State University and has been teaching GIS-related courses since 1983. He is the author of Fundamentals of Geographic Information Systems (4th Edition), which has been translated into both Russian and simple Chinese, and GIS Modeling in Raster, currently being translated into Arabic.

Dedication
To all who have taught me, including my teachers, my students, my colleagues, and those I have known only through their writings.

Acknowledgments
I am grateful to Katie Feltman and Andy Cummings for having the faith in me to write this book. Both gratitude and high praise are due to Colleen Totz Diamond and Laura Miller for their Herculean efforts to make sense of the often vague and always technical GIS ideas and terms. I thank Karen Kemp for her diligent efforts to keep me from technical blunders. My deepest thanks go to Leah Cameron who endured, persevered, and worked tirelessly, all with wonderful humor and constant encouragement. Thanks to all of you in composition, proofreading, page layout, and graphics who convert words and sketches into a polished document.
Thanks to Caliper Corporation, Clarke Laboratories, and Intergraph Corporation for providing me with complementary copies of their software (Maptitude, IDRISI, and GeoMedia Professional, respectively) for the production of this book.
Finally, thanks to all those I love so dearly who have supported me on this journey.

Publisher's Acknowledgments
We're proud of this book; please send us your comments through our online registration form located at http://dummies.custhelp.com. For other comments, please contact our Customer Care Department within the U.S. at 877-762-2974, outside the U.S. at 317-572-3993, or fax 317-572-4002.
Some of the people who helped bring this book to market include the following:
Acquisitions and Editorial

Composition Services

Editors: Leah P. Cameron,

Project Coordinator: Katherine Key

Colleen Totz Diamond, Laura Miller

Layout and Graphics: Shawn Frazier,

Senior Acquisitions Editor: Katie Feltman

Nikki Gately, Sarah Philippart,

Technical Editor: Karen Kemp

Christin Swinford, Christine Williams

 

Editorial Assistant: Amanda Foxworth

Proofreader: Debbye Butler

 

Sr. Editorial Assistant: Cherie Case

Indexer: Potomac Indexing, LLC

 

Cartoons: Rich Tennant (www.the5thwave.com)

 

 

 
Publishing and Editorial for Technology Dummies
Richard Swadley, Vice President and Executive Group Publisher
Andy Cummings, Vice President and Publisher
Mary Bednarek, Executive Acquisitions Director
Mary C. Corder, Editorial Director
Publishing for Consumer Dummies
Diane Graves Steele, Vice President and Publisher
Composition Services
Gerry Fahey, Vice President of Production Services
Debbie Stailey, Director of Composition Services

| | |
| --- | --- |
| Contents at a Glance |   |
| Introduction ................................................................ | 1 |
| Part I: GIS: Geography on Steroids................................ | 7 |
| Chapter 1: Seeing the Scope of GIS.................................................................................. | 9 |
| Chapter 2: Recognizing How Maps Show Information ................................................ | 23 |
| Chapter 3: Reading, Analyzing, and Interpreting Maps .............................................. | 39 |
| Part II: Geography Goes Digital .................................. | 57 |
| Chapter 4: Creating a Conceptual Model...................................................................... | 59 |
| Chapter 5: Understanding the GIS Data Models........................................................... | 73 |
| Chapter 6: Keeping Track of Data Descriptions........................................................... | 93 |
| Chapter 7: Managing Multiple Maps............................................................................ | 109 |
| Chapter 8: Gathering and Digitizing Geographic Data .............................................. | 117 |
| Part III: Retrieving, Counting, and |   |
| Characterizing Geography ........................................ | 135 |
| Chapter 9: Finding Information in Raster Systems .................................................... | 137 |
| Chapter 10: Finding Features in Vector Systems ....................................................... | 147 |
| Chapter 11: Searching for Geographic Objects, Distributions, and Groups .......... | 165 |
| Part IV: Analyzing Geographic Patterns .................... | 181 |
| Chapter 12: Measuring Distance .................................................................................. | 183 |
| Chapter 13: Working with Statistical Surfaces ........................................................... | 199 |
| Chapter 14: Exploring Topographical Surfaces ......................................................... | 213 |
| Chapter 15: Working with Networks ........................................................................... | 225 |
| Chapter 16: Comparing Multiple Maps ....................................................................... | 239 |
| Chapter 17: Map Algebra and Model Building ........................................................... | 253 |
| Part V: GIS Output and Application .......................... | 277 |
| | |
| --- | --- |
| Chapter 18: Producing Cartographic Output ............................................................. | 279 |
| Chapter 19: Generating Non-Cartographic Output.................................................... | 293 |
| Chapter 20: GIS in Organizations ................................................................................. | 301 |

| | |
| --- | --- |
| Part VI: The Part of Tens .......................................... | 315 |
| Chapter 21: Ten GIS Software Vendors ....................................................................... | 317 |
| Chapter 22: Ten Questions to Ask Potential Vendors............................................... | 329 |
| Chapter 23: Ten GIS Data Sources ............................................................................... | 333 |
| Index ...................................................................... | 343 |