Добавил:
Upload
Опубликованный материал нарушает ваши авторские права? Сообщите нам.
Вуз:
Предмет:
Файл:
3. More complex verb patterns
1) Make sentences from the words in the columns. The sentences must make sense!
My brother wants

Our hosts would hate

My aunt would love

The doctor warned

My parents expect

The guide advised

The policeman told

We invited all

The teacher made

My grandparents let

I'd like

me

you

us

my son

our friends

the tourists

the driver

her class

his patient

to be late.

to do well in my exams.

do the exercise again.

do what we wanted.

to fix his bike.

to take over my business.

to stay close.

to come to a party.

to slow down.

not to work so hard.

to visit her more often.
2) Rewrite the sentences so that they have a similar meaning. Use the prompts, include an infinitive or an -ing form.
Example
I couldn't go to the party last night. (allowed)
I wasn't allowed to go to the party last night.
a I was surprised to see Ben at the party. (expect) …………………………………
b We're having dinner at the Greens' on Saturday. (invited) ………………………..
c I should have a hair-cut. (need) …………………………………………………..
d I can't wait to see you in June. (looking forward) ………………………………..
e What shall I have for dessert? (can't decide) ……………………………………..
f The teacher said we could go home early. (let) …………………………………..
g But she said we had to do extra homework. (made) ……………………………...
h Can you wait for a minute? (mind) ……………………………………………….
i I'd prefer to have tea. (rather) …………………………………………………….
j Let's wait before we make a decision. (suggest) …………………………………
k 'I'll lend you some money,' she said to me. (offered) …………………………….
l Please don't make a noise,' he said to me. (asked) ……………………………….
m 'I'm sorry I woke you up,' I said to my neighbours. (apologized) ……………...
4. -Ing or infinitive?
P

ut the verb in brackets in either the-ing form or the infinitive.

a I used ________ (think) that life ended at 40, but now I'm 41 I know it's not true.
It's five in the morning. I'm not used to ________ (get) up this early.
b Remember ________ (lock) the door when you leave the house.
I remember ________ (fall) out of my pram when I was a baby.
c Stop ________ (make) such a terrible noise.
Carol stopped ________ (make) herself a cup of tea.
d I mustn't forget ________ (buy) Jane a birthday card.
I'll never forget ________ (meet) my husband for the first time.
e I've always tried ________ (do) my best.
If you can't do this exercise, try ________ (ask) a friend for help.
f I started ________ (play) golf last year.
Oh, look! It's starting ________ (rain).
g I need ________ (speak) to you.
The house needs ________ (painting).
h Do you like ________ (cook)?
I like ________ (cook) something special when guests come.
I like ________ (pay) bills on time.
Revision of infinitives and –ing forms
5. The house that Jack built
Put the correct verb into each gap. Use either the infinitive or the -ing form.
pay

live

repay

make

listen

do (x 2)

leave

give

celebrate

work (x2)

build

lend

be
J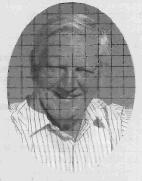 ack Baines is a self-made millionaire, but his beginnings were very lowly. He was the youngest of eight children. His father had a job in the cotton mills of Blackburn, Lancashire in the 1920s, but he was often unable (a)­­­­­­­­­­­­­ ________ due to poor health. The family couldn't afford (b)________ the rent or bills, and the children often went hungry. After (c)________ school at the age of 14, Jack was wondering what (d)________ when Mr Walker, his old teacher, offered (e) ________ him £100 to start his own business.
I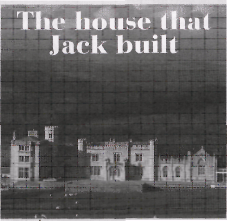 t was just after the war. Raw materials were scarce, and Jack (without (f) ________ to his parents' advice) saw a future in scrap metal. He bought bits of metal and stored them in an old garage. When he had built up a sizeable amount, he sold it to local industries for a vast profit.
Jack enjoyed (g) ________ hard and was encouraged (h) ________ the most of his potential by Mr Walker. After one year he had succeeded in (i)________ the £100 loan and he also managed (j) ________ Mr Walker £100 interest to thank him for his generosity.
B

y the time Jack was 30 years old he had made his first million, and he wanted (k) ________ this achievement by (l) ________ something 'grand'. With all his money it was now possible (m) ________ a beautiful home for himself and his parents . In 1959 'Baines Castle' was built in the heart of the Lancashire countryside. It was one of the finest buildings in the county.
Jack has recently sold 'Barnes Steel' for a staggering £500 million, but Jack still can't get used to (n) ________ the good life. He can often be found at the local pub drinking pints with the locals.
'I remember (o) ________ very poor as a child but never unhappy,' says Jack, 'and I never forget where I come from and who I am.'
Lancashire people are proud of their local hero, and if a visitor asks the origins of the 'grand' castle on the hill the locals say 'Why, it's the house that Jack built'.
/from New Headway English Course. Upper-Intermediate Workbook. Liz and John Soars/
See someone do/doing