Добавил:
Upload
Опубликованный материал нарушает ваши авторские права? Сообщите нам.
Вуз:
Предмет:
Файл:
aswath_damodaran-investment_philosophies_2012
.pdf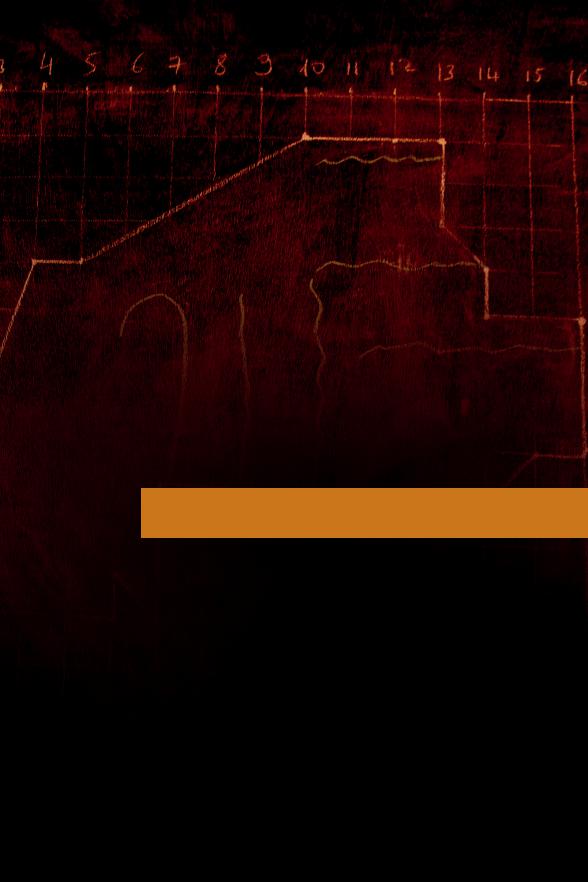 INVESTMENT PHILOSOPHIES
S E C O N D E D I T I O N
Successful Strategies and the
Investors Who Made Them Work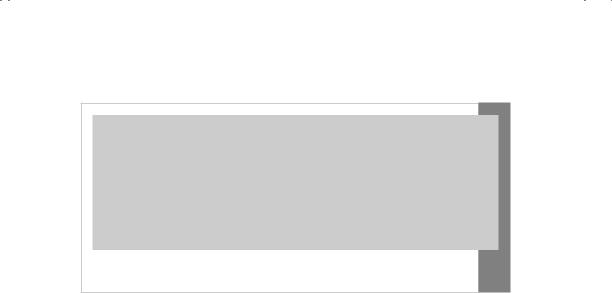 Investment
Philosophies

Founded in 1807, John Wiley & Sons is the oldest independent publishing company in the United States. With offices in North America, Europe, Australia, and Asia, Wiley is globally committed to developing and marketing print and electronic products and services for our customers' professional and personal knowledge and understanding.
The Wiley Finance series contains books written specifically for finance and investment professionals as well as sophisticated individual investors and their financial advisors. Book topics range from portfolio management to e-commerce, risk management, financial engineering, valuation, and financial instrument analysis, as well as much more.
For a list of available titles, visit our Web site at www.WileyFinance.com.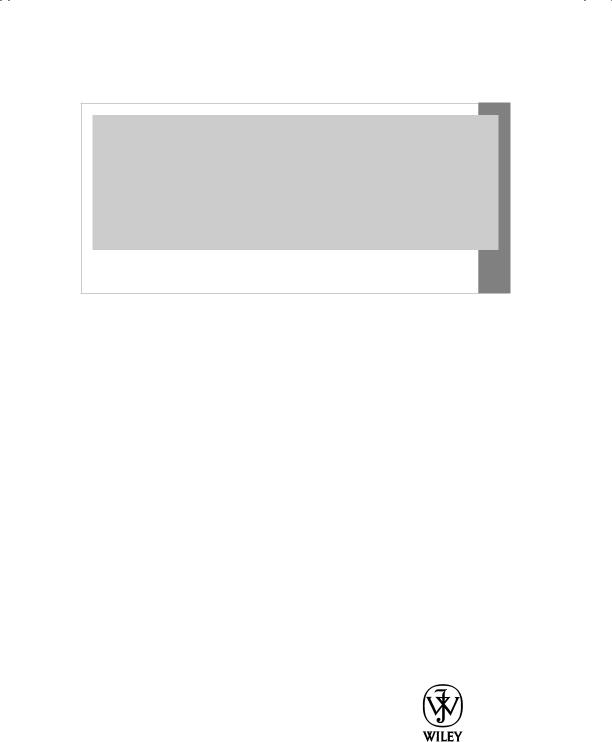 Investment
Philosophies
Successful Strategies and the
Investors Who Made Them Work
Second Edition
ASWATH DAMODARAN www.damodaran.com

Copyright C 2012 by Aswath Damodaran. All rights reserved.
Published by John Wiley & Sons, Inc., Hoboken, New Jersey.
First Edition Copyright C 2003 by John Wiley & Sons, Inc. All rights reserved. Published simultaneously in Canada.
No part of this publication may be reproduced, stored in a retrieval system, or transmitted in any form or by any means, electronic, mechanical, photocopying, recording, scanning, or otherwise, except as permitted under Section 107 or 108 of the 1976 United States Copyright Act, without either the prior written permission of the Publisher, or authorization through payment of the appropriate per-copy fee to the Copyright Clearance Center, Inc., 222 Rosewood Drive, Danvers, MA 01923, (978) 750-8400, fax (978) 646-8600, or on the Web at www.copyright.com. Requests to the Publisher for permission should be addressed to the Permissions Department, John Wiley & Sons, Inc., 111 River Street, Hoboken, NJ 07030, (201) 748-6011, fax (201) 748-6008, or online at http://www.wiley.com/go/permissions.
Limit of Liability/Disclaimer of Warranty: While the publisher and author have used their best efforts in preparing this book, they make no representations or warranties with respect to the accuracy or completeness of the contents of this book and specifically disclaim any implied warranties of merchantability or fitness for a particular purpose. No warranty may be created or extended by sales representatives or written sales materials. The advice and strategies contained herein may not be suitable for your situation. You should consult with a professional where appropriate. Neither the publisher nor author shall be liable for any loss of profit or any other commercial damages, including but not limited to special, incidental, consequential, or other damages.
For general information on our other products and services or for technical support, please contact our Customer Care Department within the United States at (800) 762-2974, outside the United States at (317) 572-3993 or fax (317) 572-4002.
Wiley also publishes its books in a variety of electronic formats. Some content that appears in print may not be available in electronic books. For more information about Wiley products, visit our web site at www.wiley.com.
Library of Congress Cataloging-in-Publication Data:
Damodaran, Aswath.
Investment philosophies : successful strategies and the investors who made them work / Aswath Damodaran.—2nd ed.
p. cm.—(Wiley finance series) Includes index.
ISBN 978-1-118-01151-5 (cloth); ISBN 978-1-118-22192-1 (ebk); ISBN 978-1-118-23561-4 (ebk); ISBN 978-1-118-26049-4 (ebk) 1. Investment analysis. I. Title.
HG4529.D36 2012 332.6—dc23
2012005823
Printed in the United States of America.

Contents
CHAPTER 1

1

Introduction

What Is an Investment Philosophy?

2

Why Do You Need an Investment Philosophy?

3

The Big Picture of Investing

4

Categorizing Investment Philosophies

7

Developing an Investment Philosophy

10

Conclusion

12

Exercises

13

CHAPTER 2

15

Upside, Downside: Understanding Risk

What Is Risk?

16

Equity Risk: Theory-Based Models

16

Assessing Conventional Risk and Return Models

32

Equity Risk: Alternative Measures

34

Equity Risk: Assessing the Field

45

Default Risk

46

Conclusion

50

Exercises

51

CHAPTER 3

53

Numbers Don't Lie—Or Do They?

The Basic Accounting Statements

53

Asset Measurement and Valuation

55

Measuring Financing Mix

62

Measuring Earnings and Profitability

69

Measuring Risk

75

Differences in Accounting Standards and Practices

82

Conclusion

82

Exercises

85

vi

CONTENTS

CHAPTER 4

87

Show Me the Money: The Basics of Valuation

Intrinsic Value

87

Relative Valuation

110

Valuing an Asset with Contingent Cash Flows (Options)

119

Conclusion

121

Exercises

122

CHAPTER 5

125

Many a Slip: Trading, Execution, and Taxes

The Trading Cost Drag

125

The Components of Trading Costs: Traded Financial Assets

127

Trading Costs with Nontraded Assets

146

Management of Trading Costs

148

Taxes

150

Conclusion

159

Exercises

160

CHAPTER 6

163

Too Good to Be True? Testing Investment Strategies

Why Does Market Efficiency Matter?

163

Efficient Markets: Definition and Implications

164

Behavioral Finance: The Challenge to Efficient Markets

170

A Skeptic's Guide to Investment Strategies

204

Conclusion

206

Exercises

207

CHAPTER 7

 

Smoke and Mirrors? Price Patterns, Volume Charts, and

209

Technical Analysis

Random Walks and Price Patterns

209

Empirical Evidence

211

The Foundations of Technical Analysis

239

Technical Indicators and Charting Patterns

240

Conclusion

255

Exercises

256

CHAPTER 8

259

Graham's Disciples: Value Investing
| | |
| --- | --- |
| Who Is a Value Investor? | 259 |
| The Passive Screener | 260 |

Contents

vii

The Contrarian Value Investor

284

Activist Value Investing

293

Conclusion

326

Exercises

326

CHAPTER 9

329

The Allure of Growth: Small Cap and Growth Investing

Who Is a Growth Investor?

329

Passive Growth Investing

330

Activist Growth Investing

365

Conclusion

372

Exercises

373

CHAPTER 10

375

Information Pays: Trading on News

Information and Prices

376

Trading on Private Information

378

Trading on Public Information

398

Implementing an Information-Based Investment Strategy

421

Conclusion

422

Exercises

423

CHAPTER 11

425

A Sure Profit: The Essence of Arbitrage

Pure Arbitrage

425

Near Arbitrage

450

Speculative Arbitrage

460

Long/Short Strategies—Hedge Funds

465

Conclusion

469

Exercises

470

CHAPTER 12

473

The Impossible Dream? Timing the Market

Market Timing: Payoffs and Costs

473

Market Timing Approaches

477

The Evidence on Market Timing

506

Market Timing Strategies

514

Market Timing Instruments

518

Connecting Market Timing to Security Selection

521

Conclusion

521

Exercises

522

viii

CONTENTS

CHAPTER 13

525

Ready to Give Up? The Allure of Indexing

The Mechanics of Indexing

525

A History of Indexing

527

The Case for Indexing

530

Why Do Active Investors Not Perform Better?

554

Alternative Paths to Indexing

562

Conclusion

571

Exercises

572

CHAPTER 14

575

A Road Map to Choosing an Investment Philosophy

A Self-Assessment

575

Finding an Investment Philosophy

579

The Right Investment Philosophy

581

Conclusion

583

Exercises

584

Index

585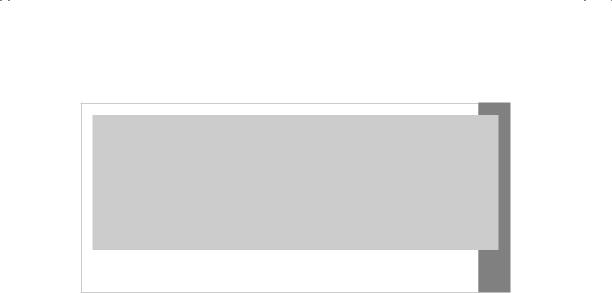 Investment
Philosophies