Добавил:
Upload
Опубликованный материал нарушает ваши авторские права? Сообщите нам.
Вуз:
Предмет:
Файл: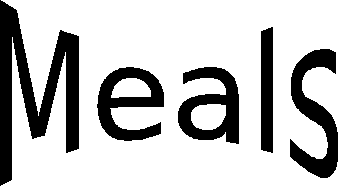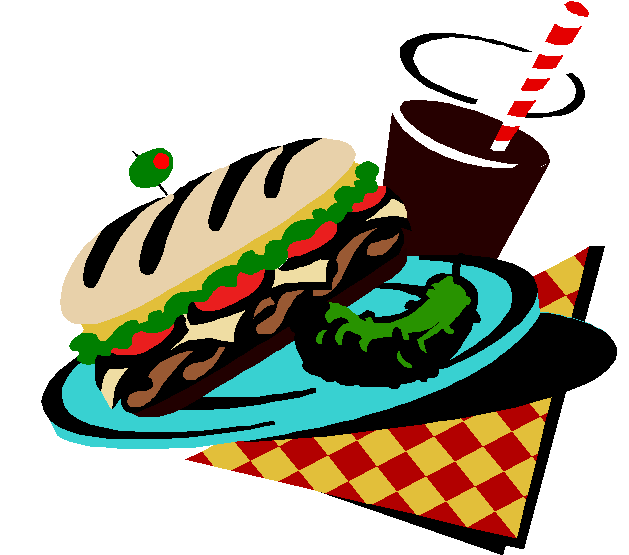 Part I what we eat Fruit and Vegetables
Part 1
Which of these vegetables can you find in the picture? Label each vegetable in the picture with the appropriate number.
artichoke

asparagus

aubergine (Am.
egg plant)
beans

beetroot (Am. beet)

broccoli

brussel sprouts

cabbage

carrot

cauliflower

celery root

chicory

Chinese leaves (Am. bok choy)

courgette (Am. zucchini)

cucumber

dill

garlic

horse-radish

Jerusalem artichoke

leek

lentils

lettuce

marrow (Am. squash)

mushroom

okra

onion

parsley

parsnip

peas

potato

pumpkin

radish

red / green pepper

shallot

sorrel

soya

spinach

spring onion (Am. green onion)

swede (Am. rutabaga)

sweet potato

tomato

turnip

white radish

yam
Name the vegetables which you eat every day.
Which vegetables do you like to eat in soups / salads / pickled / raw?
To learn long lists of words, it is sometimes helpful to divide them up into groups. Try dividing these vegetable names into groups, in any way you like, e.g. 'vegetables which grow underground' (potatoes, carrots etc.). If possible, compare your answers with someone else's.
aubergine leek cucumber spinach carrot potato cauliflower courgette lettuce onion pea cabbage garlic radish bean shallot turnip asparagus beetroot marrow brussel sprouts swede pumpkin sorrel green/red pepper celery
Part 2
A. Now try to do the same with the different fruit below.
apple

apricot

ashberry

banana

bilberry (blueberry, huckleberry)

blackberry

black / red currants

blood orange

cantalop (Am.cantaloupe)

cherry

cherry-plum

coconut

cornel (Cornelian cherries, dogwood)

cranberry

cranberry bush (snowball tree)

date

dog rose (sweetbrier)

elderberry

fig

gooseberry

grapefruit

grapes

hawthorn

honeydew melon

kiwi fruit

lemon

lime

lychee

mango

melon

mulberry

nectarine

orange

papaya

passion fruit

peach

pear

persimmon

pineapple

pip

plantain

plum

pomegranate

pulp

quince

raisins / sultana

raspberry

rhubarb

sea-buckthorn

star fruit

stone(Br)=pit(Am)

strawberry

sweet cherry

tangerine

watermelon

wild strawberry
B. Do you like fruit? Which? Why?
Which of the following fruits are your favourites? Why?
Which of them grow in our country and which have come from other countries?
Which fruits are sour / sweet / bitter?
Which are other fruits that you have never tasted?
Which fruits are yellow / blue / dark blue / green / orange / red?
C. Choose several vegetables. How can you buy them?
| | | | | | |
| --- | --- | --- | --- | --- | --- |
| | by the dozen | canned | bunch | one by one | by the pound |
| | | | | | |
| | | | | | |
| | | | | | |
| | | | | | |
| | | | | | |
D. Choose a vegetable to go with each ad and write it in the line below. There may be more than one good answer.
Sweet, not strong

Will not make you cry

Cheaper by the 10 lb. Bag!

CRISP & LEAFY GREAT FOR SALAD!

1. _______________

2. _______________

3. ______________

THREE BEAUTIFUL WHITE HEADS FOR ONLY $ 3.00

RED, RIPE, JUICY!

BUY TWELVE AND

GET ONE EAR FREE!

4. _______________

5. _______________

6. ______________

Two stalks for $2!

Tender pods – Great for stir-fry!

3 cloves for only $1,5!

7. _______________

8. _______________

9. ______________
E. Find as many answers as possible for each statement. Your answers may be different from your neighbour's.
You can get "milk" from this.

Monkeys like this.

You can make good juice from this.

You can find them in candy bars.

You can make wine from these.

You often sprinkle salt on these.

You can eat these with a spoon.

You crack these open with a knife.

You often sprinkle sugar on these.
F. Here are some common expressions using fruit. Work with several other students to see if you can find out what each one means. Do you think they are nice things to say or not? Put a plus or a minus after each expression to show whether it's a positive or negative thing to say. Write a short definition.
the apple of my eye

the top banana

a peach

a plum

a lemon

a nut
G. The following words are listed in alphabetical order according to length. Fit them into their proper places in the Word Frames. The puzzle has been started for you with the word TOMATO. Now look for an 8-letter word in which A is the sixth letter. Continue this way until the puzzle is completed.
| | | | | | | | |
| --- | --- | --- | --- | --- | --- | --- | --- |
| 3 | 4 | 5 | 6 | 7 | 8 | 9 | 10 |
| Fig | Bean | Apple | Cherry | Apricot | Broccoli | Artichoke | Grapefruit |
| Pea | Beet | Lemon | Garlic | Avocado | Cucumber | Asparagus | Strawberry |
| Yam | Kiwi | Mango | Grapes | Cabbage | Egg plant | Blueberry | Watermelon |
| | Leek | Melon | Orange | Kumquat | Zucchini | Nectarine | 11 |
| | Lime | Olive | Potato | Lettuce | | Persimmon | Bean sprouts |
| | Okra | Onion | Radish | Pumpkin | | Pineapple | Cauliflower |
| | Pear | Peach | Squash | Spinach | | Raspberry | Green pepper |
| | Plum | | Tomato | | | Red pepper | |
| | | | Turnip | | | Tangerine | |