Добавил:
Upload
Опубликованный материал нарушает ваши авторские права? Сообщите нам.
Вуз:
Предмет:
Файл:
Apimondia 2015 Abstract book (South Korea)
.pdf
Greetings
Mr. Gilles RATIA
President of the APIMONDIA Federation
In the long line of Apimondia Congresses (over a century of rich exchanges), Daejeon will be remembered as a great event, the one that answered the scientific and beekeeping world's expectations of a strong International
Federation.
This book brings you a rich, pertinent and politically committed scientific programme, the fruit of a heavy workload undertaken by the seven Apimondia Scientific Commissions and the team of South-Korean organizers. This year, there are over 700 lectures – plenary sessions, symposia and round tables – without forgetting an important number of posters, these will give this Congress scope and interest.
In fact, all the main beekeeping problems and solutions will be treated during the Daejeon Congress. The material presented in this book reflects the scientific and technical groundwork of the beekeeping world, as well as pointing to the main directions that we need to take to ensure the survival of bees and the excellence of hive products.
Take your time to read it carefully in order to choose your own scientific and technical program for the Congress and please don't forget that the full papers will be downloadable, by the end of this year, through the official website www.apimondia.org
Enjoy your visit in Daejeon and thank you for your participation.
Gilles RATIA
President of Apimondia and International Beekeeping Consultant
1

Greetings
Mr. Kyoonhwan CHO
President of the Local Organizing Committee
Honorable delegates of APIMONDIA member countries,
It is a great pleasure to welcome you all to the 2015 APIMONDIA International Apicultural Congress in Daejeon. Beekeeping has continued to evolve and mature together with human history.
In particular, honeybees not only play a critical role as an important pollinator for the circulation of the global eco-system, but also are increasingly utilized in diverse industries worldwide. Eventually, honeybees are becoming increasingly significant these days.
Being the ones who make this possible as beekeepers or professionals in apiculture-related fields worldwide, we have gathered here in Daejeon to communicate and exchange valuable information with one another. And it is my great pleasure and privilege to see you here as delegates of APIMONDIA member countries.
Held under the theme "Bees Connecting the World", the APIMONDIA 2015 will serve as a venue for diverse events including exhibition for apiculture products and equipment, academic symposiums, and the World Beekeeping Awards 2015. I am sure that you will find these events exciting and fun.
Living up to Korea's reputation as a tech-power combining the apiculture industries and modern science, the APIMONDIA 2015 in Daejeon will provide cutting edge facilities and hands-on experience opportunities related to apiculture. The event will be a festival for all of us to witness the perfect harmony of apiculture and the beautiful natural sceneries in Korea together in one place.
Again, I extend the warmest welcome to you all who came to Daejeon to attend this event as delegates of APIMONDIA member countries. It is my sincere hope that the APIMONDIA 2015 serves as a golden opportunity for all apiculture people worldwide to feel even stronger sense of unity.
Thank you.
Kyoonhwan CHO
The President of Organizing Committee for the APIMONDIA 2015
2

Greetings
Prof. Dr. Byoung-Su YOON
President of the Local Scientific Commission
Dear colleagues, scientists and beekeepers,
On behalf of the local scientific committee, it is a great honor for me to introduce Scientific Programs of the 44th APIMONDIA International Apicultural Congress.
The leading specialists, beekeepers, and scientists of the bee, beekeeping and bee-products of the world gathered in Korea this September to present their latest findings and discuss the top issues of the whole bee-world.
I would like to personally welcome each of you to Scientific Program in APIMONDIA. I would like to give you an idea of what you can expect and what we hope to achieve over the next few days.
First, lots of information will be given to you in seven scientific areas, including Beekeeping Economy, Bee Biology, Bee Health, Pollination and Bee Flora, Beekeeping Technology and Quality, Apitherapy, and Beekeeping for Rural Development, secondly, through 3 plenary lectures, 8 plenary sessions, 67 symposia, 7 poster sessions, 9 round tables and 2 workshops by over thousand presenters. I would like to request you to participate actively in your related areas.
The world of Apicultural research is an exciting area. We are transforming the way we operate to continuously improve our ability to bee science and bee-related technology. We have continued to meet the challenges of our field and to excel despite setbacks. We should all be very proud of where we are today and excite about where we are headed.
Before I close, I'd like to thank each of your for attending our conference and bringing your expertise to our gathering. You, as special researchers, have the vision, the knowledge, and the experience to help us pave our way into the future. You are truly our greatest asset today and tomorrow, and we could not accomplish what we do without your support and leadership. Throughout this conference, I ask you to stay engaged, keep us proactive and help us shape the future of Apicultural research. My personal respect and thanks goes out to all of you.
Byoung-Su YOON
President of the Local Scientific Commission,
44th APIMONDIA International Apicultural Congress 2015
3
APIMONDIA Executive Council
| | |
| --- | --- |
| Mr. Gilles RATIA | APIMONDIA President |
| Mr. Lucas Daniel MARTINEZ | APIMONDIA Vice-President |
| Mr. Riccardo JANNONI-SEBASTIANINI | APIMONDIA Secretary-General |
Presidents of Scientific Commissions:
| | |
| --- | --- |
| Prof. Kunsuk WOO | President, Beekeeping Economy |
| Mr. Dimitrios SELIANAKIS | Vice President, Beekeeping Economy |
| Prof. Dr. Karl CRAILSHEIM | President, Bee Biology |
| Dr. Wolfgang RITTER | President, Bee Health |
| Dr. Jeff PETTIS | Vice President, Bee Health |
| Dr. Jacobus BIESMEIJER | President, Pollination and Bee Flora |
| Mr. Etienne BRUNEAU | President, Beekeeping Technology and Quality |
| Ms. Gudrun BECKH | Vice President, Beekeeping Technology and Quality |
| Dr. Theodore CHERBULIEZ | President, Apitherapy |
| Ms. Cristina MATEESCU | Vice President, Apitherapy |
| Dr. Nicola J. BRADBEAR | President, Beekeeping for Rural Development |
Presidents of Regional Commissions:
| | |
| --- | --- |
| Mr. Mulufird ASHAGRIE | President, Africa |
| Mr. José Gomercindo Corrêa da CUNHA | President, Americas |
| Dr. Cleofas Rodriguez CERVANCIA | President, Asia |
| Mr. Philip McCABE | President, Europe |
| Ms. Maureen CONQUER | President, Oceania |
4
Local Organizing Committee
| | |
| --- | --- |
| Mr. Kyoon Hwan CHO | President of 44th APIMONDIA International Apicultural Congress |
| Mr. Kyu Hyuck CHOI | Secretary-General |
| Mr. Jonggu KIM | Ministry of Agriculture and Forestry |
| Mr. Mankyoon OH | Korea Beekeeping Association |
| Mr. Yongtaek OH | Korea Beekeeping Association |
| Mr. Sangjae MOON | Korea Beekeeping Association |
| Mr. Hyeonjo JUNG | Korea Beekeeping Association |
| Mr. Geunho PARK | Korea Beekeeping Association |
| Prof. Dr. Byoung-Su YOON | The Apicultural Society of Korea |
| Prof. Dr. Chuleui JUNG | The Apicultural Society of Korea |
| Dr. Yongsoo CHOI | The Apicultural Society of Korea |
| Prof. Dr. Kunsuk WOO | The Apicultural Society of Korea |
| Mr. Yongrae KIM | Korea Beekeeping Cooperative |
| Mr. Taeksu YU | Korea Beekeeping Cooperative |
| Mr. Bonggil HWANG | Audit & Inspection Committee |
| Mr. Uncheol KIM | Audit & Inspection Committee |
5
Local Scientific Commissions:
| | |
| --- | --- |
| Prof. Dr. ByoungSu YOON | President of Local Scientific Commissions |
| Dr. Yong-Soo CHOI | Chief in Vice-Presidents Committee |
| Prof. Dr. Chuleui JUNG | President, Beekeeping Economy (BE) |
| Prof. Dr. Kil-won KIM | Vice-President, Beekeeping Economy (BE) |
| Dr. Myeong-lyeol LEE | President, Bee Biology (BB) |
| Dr. Hye-kyung KIM | Vice-President, Bee Biology ( BB) |
| Dr. Yun Sang CHO | President, Bee Health (BH) |
| Dr. Mi-Sun YOO | Vice-President, Bee Health (BH) |
| Dr. Sea-Hyun KIM | President, Pollination and Bee Flora (PB) |
| Dr. Youngki PARK | Vice-President, Pollination and Bee Flora (PB) |
| Dr. Hyun-Woo OH | President, Beekeeping Technology and Quality (TQ) |
| Dr. Jeong-Woo CHON | Vice-President, Beekeeping Technology and Quality (TQ) |
| Dr. Sangmi HAN | President, Apitherapy (AT) |
| Dr. Soon Ok WOO | Vice-President, Apitherapy (AT) |
| Prof. Dr. Seunghwan LEE | President, Beekeeping for Rural Development (BR) |
| Dr. Ram Keshari DUWAL | Vice-President, Beekeeping for Rural Development (BR) |
| Prof. Dr. Hyung Wook KWON | Chief of Publication Affairs |
| Dr. Hyung Joo YOON | Chief of Interpretation Affairs |
| Prof. Dr. Ki-Jeong HONG | Chief of Video data Affairs |
| Prof. Dr. Yoon-kyu LIM | Chief of KSPCV Affairs |
| Prof. Dr. Chanhee CHAE | Chief of KSV Affairs |
| Prof. Dr. Yong-Ho CHA | Chief of Workshop Committee |
| Dr. Man-Young LEE | Chief of Foreign Affairs |
| Dr. Seung Won KANG | Chief of Special Affairs |
| Ms. Ji Hye LEE | Secretary-General |
6

Venue ∙∙∙∙∙∙∙∙∙∙∙∙∙∙∙∙∙∙∙∙∙∙∙∙∙∙∙∙∙∙∙∙∙∙∙∙∙∙∙∙∙∙∙∙∙∙∙∙∙∙∙∙∙∙∙∙∙∙∙∙∙∙∙∙∙∙∙∙∙∙∙∙∙∙∙∙∙∙∙∙∙∙∙∙∙∙∙∙∙∙∙∙∙∙∙∙∙∙∙∙ 8
Program at a Glance ∙∙∙∙∙∙∙∙∙∙∙∙∙∙∙∙∙∙∙∙∙∙∙∙∙∙∙∙∙∙∙∙∙∙∙∙∙∙∙∙∙∙∙∙∙∙∙∙∙∙∙∙∙∙∙∙∙∙∙∙∙∙∙∙∙∙∙∙∙∙∙∙∙∙∙∙∙∙ 9
Scientific Program by Day ∙∙∙∙∙∙∙∙∙∙∙∙∙∙∙∙∙∙∙∙∙∙∙∙∙∙∙∙∙∙∙∙∙∙∙∙∙∙∙∙∙∙∙∙∙∙∙∙∙∙∙∙∙∙∙∙∙∙∙∙∙∙∙∙∙∙∙∙ 11
Plenary Lecture ∙∙∙∙∙∙∙∙∙∙∙∙∙∙∙∙∙∙∙∙∙∙∙∙∙∙∙∙∙∙∙∙∙∙∙∙∙∙∙∙∙∙∙∙∙∙∙∙∙∙∙∙∙∙∙∙∙∙∙∙∙∙∙∙∙∙∙∙∙∙∙∙∙∙∙∙∙∙∙∙∙∙∙∙∙ 17
Scientific Program by Commission ∙∙∙∙∙∙∙∙∙∙∙∙∙∙∙∙∙∙∙∙∙∙∙∙∙∙∙∙∙∙∙∙∙∙∙∙∙∙∙∙∙∙∙∙∙∙∙∙∙∙∙∙∙∙ 23
Round Tables ∙∙∙∙∙∙∙∙∙∙∙∙∙∙∙∙∙∙∙∙∙∙∙∙∙∙∙∙∙∙∙∙∙∙∙∙∙∙∙∙∙∙∙∙∙∙∙∙∙∙∙∙∙∙∙∙∙∙∙∙∙∙∙∙∙∙∙∙∙∙∙∙∙∙∙∙∙∙∙∙∙∙∙∙∙∙∙∙ 97
Workshops ∙∙∙∙∙∙∙∙∙∙∙∙∙∙∙∙∙∙∙∙∙∙∙∙∙∙∙∙∙∙∙∙∙∙∙∙∙∙∙∙∙∙∙∙∙∙∙∙∙∙∙∙∙∙∙∙∙∙∙∙∙∙∙∙∙∙∙∙∙∙∙∙∙∙∙∙∙∙∙∙∙∙∙∙∙∙∙∙∙∙∙∙ 107
Abstracts of Oral Presentation ∙∙∙∙∙∙∙∙∙∙∙∙∙∙∙∙∙∙∙∙∙∙∙∙∙∙∙∙∙∙∙∙∙∙∙∙∙∙∙∙∙∙∙∙∙∙∙∙∙∙∙∙∙∙∙∙∙∙∙∙∙∙ 111
Poster Abstracts ∙∙∙∙∙∙∙∙∙∙∙∙∙∙∙∙∙∙∙∙∙∙∙∙∙∙∙∙∙∙∙∙∙∙∙∙∙∙∙∙∙∙∙∙∙∙∙∙∙∙∙∙∙∙∙∙∙∙∙∙∙∙∙∙∙∙∙∙∙∙∙∙∙∙∙∙∙∙∙∙∙∙∙∙ 355
Author Index ∙∙∙∙∙∙∙∙∙∙∙∙∙∙∙∙∙∙∙∙∙∙∙∙∙∙∙∙∙∙∙∙∙∙∙∙∙∙∙∙∙∙∙∙∙∙∙∙∙∙∙∙∙∙∙∙∙∙∙∙∙∙∙∙∙∙∙∙∙∙∙∙∙∙∙∙∙∙∙∙∙∙∙∙∙∙∙∙∙∙ 491
7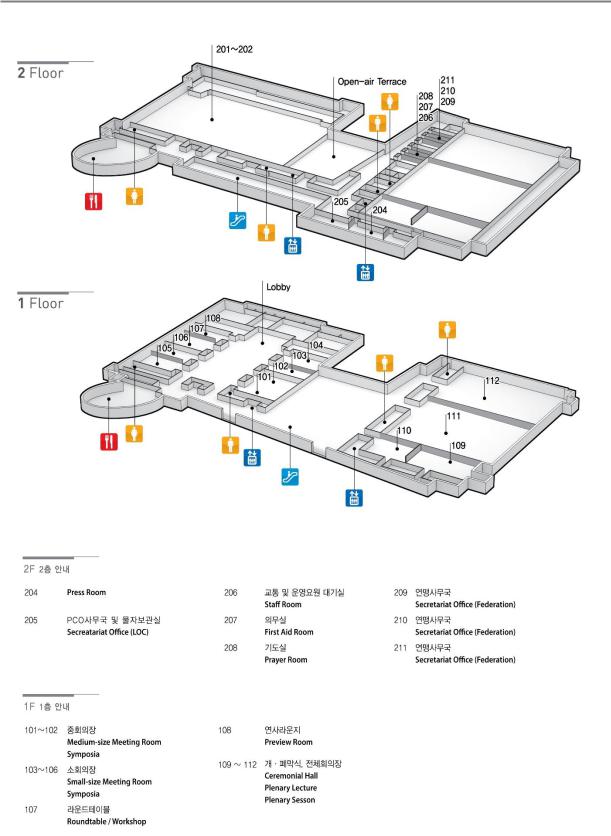 Venue
8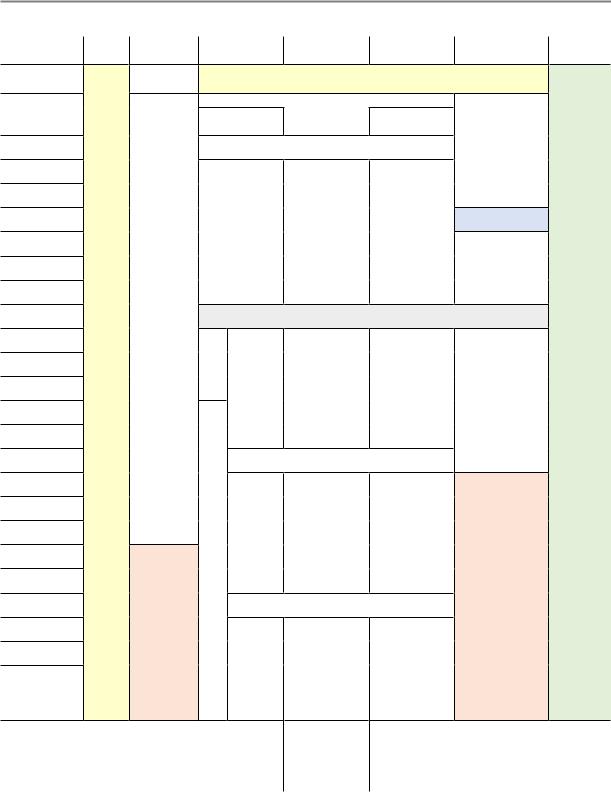 08:00-09:00
09:00-09:50
09:50-10:10 10:10-10:20
10:20-10:40
10:40-11:00
11:00-11:20
11:20-11:40
11:40-12:00
12:00-13:00
13:00-13:20
13:20-13:40 13:40-14:00 14:00-14:20
14:20-14:40
14:40-15:00
15:00-15:20
15:20-15:40 15:40-16:00 16:00-16:20 16:20-16:40 16:40-17:00
17:00-17:20 17:20-17:40
17:40-18:00
18:30~
Registration
Opening
Ceremony
 

 

16

 

17

 

18

 

 

 

WED

 

THU

 

FRI

 

 

 

 

 

 

 

Registration (08:00-18:00)

 

 

 

 

 

 

 

Api Expo (09:00-18:00)

 

 

 

 

 

 

Plenary Lecture

 

 

 

 

Jeff Pettis

 

 

Lucas

 

 

Dowon Lee

 

 

 

 

Garibaldi

 

 

 

 

 

 

 

 

 

 

 

 

 

 

 

 

 

 

 

 

 

Break

 

 

 

 

 

 

 

 

 

 

 

 

 

 

 

 

 

 

 

 

 

 

BE Plenary

 

BH Plenary

 

Symposia

 

Session

 

Session

 

 

 

 

 

 

 

 

BH, BB, BE,

 

Symposia

 

Symposia

 

 

BR, AT

 

 

 

 

 

BH, BB, TQ,

 

BB, PB, TQ,

 

 

 

 

 

 

 

 

 

Round Table

 

BR, PB

 

BE, AT

 

 

 

 

 

 

 

 

 

 

 

TQ

 

Round Table

 

Round Table

 

 

 

 

 

 

 

 

 

 

 

 

 

 

 

AT

 

BR

 

 

 

 

 

 

 

Lunch / Poster Presentation

 

 

 

 

Symposia

 

AT Plenary

 

BB Plenary

 

 

 

 

 

Session I

 

Session

 

 

 

 

BH, BB,

 

 

 

 

 

 

 

 

 

 

 

 

 

 

 

 

BE, BR,

 

Symposia

 

Symposia

 

 

 

 

AT

 

 

 

 

 

 

 

BH, BB, TQ,

 

BH, PB, TQ,

 

 

 

 

 

 

 

 

 

 

 

 

Round

 

BR, PB

 

BE, AT

 

 

 

 

 

 

 

 

 

 

 

 

 

 

Table

 

Round Table

 

Workshop

 

 

 

 

BH

 

 

 

 

 

 

 

BE

 

BH

 

 

 

 

 

 

 

 

 

 

 

 

 

 

 

Break

 

 

 

 

 

 

 

 

 

 

 

 

 

 

 

 

 

 

 

Symposia

 

 

 

 

BR Plenary

 

 

 

 

 

 

 

 

Session

 

 

 

 

BH, PB,

 

 

 

 

 

 

 

 

 

 

 

 

 

 

 

General

 

 

TQ. BR,

 

BR, AT

 

AT

 

 

 

 

 

 

 

 

 

 

 

AT

 

Symposia

 

Symposia

 

 

 

 

 

BH, BB, BE,

 

BH, BB, TQ,

 

 

 

 

 

 

 

 

 

AssemblyI

 

 

Round

 

Break

 

 

 

 

 

 

Table

 

 

Workshop

 

 

 

 

 

 

 

 

 

 

 

 

BB

 

 

 

 

 

 

 

 

 

 

 

 

BH

 

 

 

 

 

 

 

 

 

 

 

 

 

 

 

 

 

 

 

 

 

 

 

 

 

 

Symposia

 

 

 

 

 

 

 

 

 

 

BH, PB,

 

Symposia

 

TQ Plenary

 

 

 

 

TQ, BR,

 

BH, TQ, BE,

 

Session

 

 

 

 

AT

 

BR, AT

 

 

 

 

 

 

 

Round

 

 

 

 

Symposia

 

 

 

 

 

Round Table

 

BH, BB, PB,

 

 

 

 

Table

 

BH

 

BR, AT

 

 

 

 

BH

 

 

 

 

 

 

 

 

 

 

 

 

 

Korean Night

 

 

 

 

 

 

 

 

 

 

 

(Invited Only)

 

 

 

 

 

 

 

 

 

 

 

 

 

 

 

 
AT
Plenary Session
II
Symposia
BH, PB, BR
Break
Symposia
BH, BR, AT
Tour Technical
Closing
Ceremony
(Gereral
Assembly II)
BE: Beekeeping Economy / BB: Bee Biology / BH: Bee Health / PB: Pollination and Bee Flora
TQ: Beekeeping Technology and Quality / AT: Apitherapy /BR: Beekeeping for Rural Development
9