Добавил:
Upload
Опубликованный материал нарушает ваши авторские права? Сообщите нам.
Вуз:
Предмет:
Файл:
one minute with the star interviews 2 исп+доп
.doc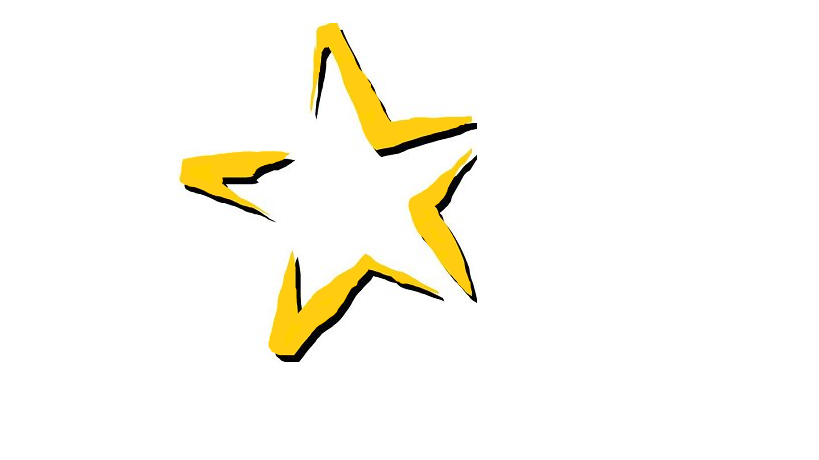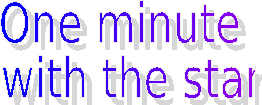 Project work
Group 111- AN
Interview with Rihanna
T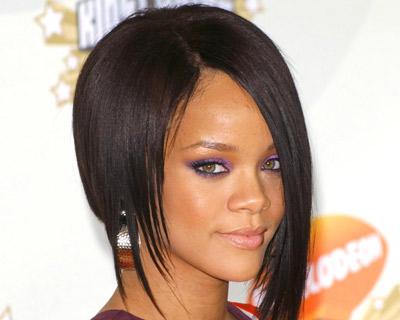 oday our guest is Rihanna. So, meet our star!!!
Hello. First of all, what is your full name?

My full name is Robyn Rihanna Fenty.

Where and when were you born?

I was born February, 20, 1988 in Saint Michael, Barbados.

When did you move to the United States?

I moved to the United States when I was 16.

Who was your guide in the show business?

Record producer Evan Rogers was my guide to the show business.

Where did you first meet Jay-Z?

First I met him when I signed a contract with Def Jam Recordings after auditioning for then-label head Jay-Z.

Did he have any influence on your career?

Yes, of course. As so I met him in the beginning of my career, he was one of those people who gave a push for me.

When did you release your debut album?

In 2005, I released my debut studio album called Music of the Sun.

I know that your debut album peaked in the top ten of Billboard 200 chat and your second one peaked within the top five. What did you feel when it happened? What was happening with you?

As so it was my debut album I was incredibly happy to know that people like my songs and it gave me confidence to continue my career and not to give up.

Do you know how many sales you have?

Yes, I have sales of more than 26 million albums and 46 million singles.

And how many views do you have on YouTube?

I have published over a billion views on YouTube.

Is that true that you are one of Barbados' honorary cultural ambassadors?

Yes, I'm really one of Barbados' honorary cultural ambassadors.

Can you tell why you were named a "bubblegum queen" and your music was called "teen pop"?

I don't know exactly but I think I was named a "bubblegum queen" for mixing R&B with Caribbean music.

What was your Believe Foundation created for? And when?

I created Believe Foundation in 2006 to help uncured ill children.

What were your reasons for starting the Foundation?

When I was young and I watched television and I saw all the children suffering, I always said: when I grow up, I want to help. And this is my reason for starting the Foundation.

I know that you do a lot of things for your native country, Barbados. Can you tell us about it?

I'm heavily involved in the marketing of my native country, Barbados. In September 2007, I even became the official face of tourism for Barbados, being included in many of their campaigns.

What did the Prime Minister, David Thomson, present you on February, 20, 2008?

He presented me several gifts but most important thing that was given to me is the 20th of February called "Rihanna Day".

Do you also give concerts for charities?

I have performed a number of concerts to raise funds for both charities and the Foundation. In January 2008, I contributed in the fight against AIDS when I visited the H&M in New York to support Fashion Against AIDS by presention my collection of T-shirts.

Could you tell us about your collection of T-shirts?

These T-shirts are with slogans like "Believe" and "Stop and Think." The collection features t-shirts designed not only by me but also by Timbaland and other well-known designers, musicians and artists. The line, called Fashion Against AIDS, started in February 2008 to raise awareness of the disease among teens and spread awareness about HIV/AIDS.

Who did you record single "Just Stand Up" with?

I recorded it with pop, rock, R&B and country singers such as Carrie Underwood, Ciara, Beyoncé Knowles, Leona Lewis, Mary J. Blige, Mariah Carey, and Fergie.

What was the aim of Jay-Z's concert "Answer the call"?

This concert paid honor to the police officers and firefighters who died on the 11th of September.

Thank you. I think a lot of our spectators have found out something new about you.

Thank you too. I was also glad to give you this interview.

Today our guest was Rihanna. Thank you for being with us.