Добавил:
Upload
Опубликованный материал нарушает ваши авторские права? Сообщите нам.
Вуз:
Предмет:
Файл:
Тезисы пироговской конференции 2009
.pdf
Государственное образовательное учреждение высшего профессионального образования «Российский государственный медицинский университет Федерального агентства по здравоохранению
и социальному развитию»
ВЕСТНИК РГМУ
ЖУРНАЛ РОССИЙСКОГО ГОСУДАРСТВЕННОГО МЕДИЦИНСКОГО УНИВЕРСИТЕТА
Журнал «Вестник РГМУ» входит в перечень изданий, рекомендованных ВАК
Министерства образования Российской Федерации для публикации научных работ, выполненных соискателями ученой степени кандидата и доктора наук
Материалы
IV Международной (XIII Всероссийской) Пироговской студенческой научной медицинской конференции
Москва, 19 марта 2009 г.
Главный редактор: Н.Н.Володин
Редакционный совет:
В.Г.Владимиров, Е.И.Гусев, И.И.Затевахин, Ю.Ф.Исаков, Л.В.Ковальчук, Ю.М.Лопухин, А.П.Нестеров, В.С.Савельев, Г.М.Савельева, Ю.К.Скрипкин, В.И.Стародубов, Г.И.Сторожаков, А.И.Федин
Редакционная коллегия:
М.Э.Григорьев (зам. главного редактора), Г.П.Арутюнов, Ю.В.Балякин, М.Р.Богомильский, Л.В.Ганковская, М.С.Дианкина, Ю.Э.Доброхотова, В.Е.Жемчугов, В.Н.Золкин, Л.И.Ильенко, О.А.Кисляк, Н.А.Константинова, В.И.Лапочкин, Е.В.Матушевская, С.Д.Михайлова, Ю.Г.Мухина, С.Б.Петерсон, Н.В.Полунина, Б.А.Поляев, Г.В.Порядин, С.В.Свиридов, А.В.Скороглядов, Е.В.Старых, В.А.Стаханов, И.З.Шишков, А.П.Эттингер, И.В.Бабенкова (ответственный секретарь)
№ 3
2009
Москва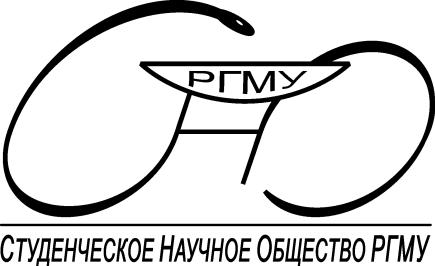 Вестник РГМУ. Периодический медицинский журнал. – М.: ГОУ ВПО РГМУ Росздрава. – 2009, № 3. – 316 с.
Включен в перечень изданий, рекомендованных ВАК Министерства образования Российской Федерации для публикации научных работ,
выполненных соискателями ученой степени кандидата и доктора наук
© ГОУ ВПО РГМУ Росздрава, 2009
Свидетельство о регистрации средства массовой информации № 012769 от 29 июля 1994 г.

www.pirogovka.ru
IV Международная Пироговская студенческая научная конференция
проводится при поддержке
Гедеон Рихтер А.О.
123242, Москва, ул. Красная Пресня, 1-7
Тел.: (495) 363-39-50; Факс: (495) 363-39-49 E-mail: centr@g-richter.ru
www.g-richter.ru
Издательство «Династия»
119019, Москва, Г-19, а/я 229 Тел.: (495) 414-98-35; Факс: (495) 414-89-47; E-mail: elenan@mm-agency.ru; www.phdynasty.ru
Компания Лилли
123317, Москва, Краснопресненская наб., д.18
Тел.: (495) 258-50-01; Факс: (495) 258-50-05; E-mail: corpaffairs_RU@lilly.com;
www.lilly.ru
Лаборатория «Хема»
105425, Москва, 9-я Парковая улица, д.48, кор. 4
Тел.: (495) 165-19-65; Факс: (495) 165-19-65 E-mail: diag@xema.ru www.xema-medica.com
Фармацевтическая компания «Solvay Pharma»
119334, Москва, ул. Вавилова, д.24
Тел.: (495) 411-69-11; Факс: (495) 411-69-10 E-mail: info@solvay-pharma.ru www.solvay-pharma.ru
Издательский дом «Практика»
119048, Москва, а/я 421 Тел.: (495) 101-22-04; Факс: (495) 203-97-62 E-mail: practica@practica.ru www.practica.ru
Компания «3M»
121614, Москва, ул. Крылатская, д.17, стр. 3
Тел.: (495) 784-74-74; Факс: (495) 784-74-75 E-mail: 3m-russia@3M.com www.3mrussia.ru
Регистр лекарственных средств России
123007 Москва, а/я 28, ул. 5-я Магистральная, д.12
Тел.: (495) 258-97-03; Факс: (495) 258-97-07 E-mail: sale@rlsnet.ru
www.rlsnet.ru
Магазин «Фактор Книга»
117997, Москва, ул. Островитянова, д.1
Тел.: (495) 433-58-82 E-mail: book@logobook.ru rus.logobook.ru
Журнал «Лечащий врач»
127254, Москва, ул. Руставели, д.12а, стр. 2
Тел.: (495)219-11-30; Факс: (495)253-92-04 E-mail: pract@osp.ru
www.lvrach.ru
Группа компаний «Ремедиум»
105082, Москва, ул. Бакунинская, д.71, стр. 10
Тел.: (495) 780-34-25, Факс: (495) 780-34-26 E-mail: remedium@remedium.ru www.remedium.ru
Журнал «Медицинский Совет»
105082, Москва, ул. Бакунинская, д.71, стр. 10
Тел.: (495) 780-34-25, Факс: (495) 780-34-26 E-mail: kamzolova@remedium.ru www.remedium.ru
Медицинский журнал «Фарматека»
117420, Москва, а/я 1, ул. Профсоюзная, д. 57
Тел.: (495) 334-43-88; Факс: (495) 334-22-55 pharmateca@bionika.ru
www.pharmateca.ru
Газета «Медицинский вестник»
117218, Москва, а/я 76 Тел./ Факс: (495) 129-83-11; 125-76-23; 129-01-33
E-mail: medvestnik@mtu-net.ru www.medvestnik.ru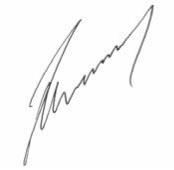 Глубокоуважаемые коллеги!
Специальный мартовский выпуск журнала «Вестник РГМУ» традиционно посвящается публикации материалов Пироговской студенческой научной медицинской конференции, которая из года в год проходит в стенах Российского Государственного Медицинского Университета.
С2006 года конференция приобрела статус международной, что позволило принимать в ней участие студентам и молодым ученым не только из различных городов России, но и из стран ближнего и дальнего зарубежья. Приятно отметить, что за последние годы неуклонно растет не только количество работ, поданных на конференцию, но и число странучастников.
Это является важнейшей предпосылкой для непрерывного и прогрессивного развития молодежной медицинской науки, отражающей достижения ведущих научных школ мира, а также упрочнения взаимодействия между студентами разных стран.
Развитие творческой активности студентов и молодых ученых является необходимой составляющей формирования нового поколения врачей, научных работников и специалистов, деятельность которых будет направлена как на оказание высококвалифицированной медицинской помощи, так и на создание и внедрение новейших технологий, позволяющих вывести медицинскую науку на новую, высшую ступень развития.
Уверен, что проведение IV Международной (XIII Всероссийской) Пироговской конференции послужит для молодежи отправной точкой устремленности в мир богатой и интереснейшей медицинской науки.
Хочу пожелать всем участникам и гостям нашей конференции удачи, успеха в достижении новых высот научной и медицинской деятельности, профессионального роста и неугасаемого творческого потенциала, столь необходимого для решения сложнейших актуальных проблем современной медицинской науки и практики!
Суважением,
Главный редактор Ректор ГОУ ВПО РГМУ Росздрава академик РАМН профессор Н.Н.Володин

Секция «Внутренние болезни»
СЕКЦИЯ «ВНУТРЕННИЕ БОЛЕЗНИ»
Internal Diseases
EXERCISE TRAINING AND INFLAMMATION IN SECONDARY PREVENTION
OF CORONARY ARTERY DISEASE
J.V. Arandjelovic, M.M. Binic, D.A. Krtinic, V.I. Milojkovic, V.M. Djordjevic
University of Nis, Institute of Pathophysiology Medical Faculty
The department's chairperson – Prof. MD V. Bojanic
The project's advisor – Assoc. Prof. MD B. Djindjic
Inflammation is an important factor in the pathogenesis of atherosclerosis, and several markers of inflammation have been associated with an increased risk of cardiovascular events. Physical activity may lower the risk for coronary heart disease (CHD) by mitigating inflammation. The aim of this study was to investigate the effects of aerobic exercise training on systemic inflammatory response in patients with stable coronary artery disease participating in a cardiovascular rehabilitation exercise program. Patients and methodology. We examined 52 patients with stable coronary heart disease. They were divided into two groups: the group with regular aerobic physical training during 6 weeks and sedentary lifestile group. Results. There were no significant difference in gender distributuion among analysed groups. Student's test showed no significant difference in average age, waist circumference and waist/hip ratio. Degree of obesity was measured by BMI and there was a significant improvement in BMI in patients who had underwent 6 weeks physical training compared to the control group (p<0,05). Physical training did not show any effects on leukocite count and ICAM-1 levels compared to control. The exercise training induced reduction in plasma CRP levels by 23,72%, p<0,001, and reduction in plasma VCAM-1 levels by 10,23%, p<0,05. Conclusion. Moderate aerobic exercise training resulted in significant reduction of inflammatory state by decreasing CRP and VCAM-1 levels without significant body mass and visceral obesity reduction. The obtained results show that regular physical activity is clinically attractive in primary and secondary prevention of coronary heart disease.
ANEMIA IN ACUTE MYOCARDIAL INFARCTION
S.M. Demic, M. Miljkovic, S. Petrovic University of Nis, Faculty of Medicine, Internal Medicine
Department of Cardiology
The department's chairperson – Prof. MD S. Ilic
The project's advisor – Doc. G. Koracevic
The term «acute coronary syndrome» (ACS) encompasses a spectrum of symptomatic coronary artery disease that ranges from unstable angina (UA) an non-ST segment elevation myocardial infarction (NSTEMI), to ST-segment elevation myocardial infarction (STEMI). The aim: Taking into consideration the actuality of the problem, the aim of our study is to examine whether the anemia has a prognostic significance in acute myocardial infarction (AMI) and what are the relations between anemia and the important demographic and clinical parameters in AMI. Patients and methods: The research was carried out on a sample of 251 patients with ischemic necrosis of myocardium, or more precisely, with clinical EKG and echo characteristics of AMI, with inevitable increase of cardiospecific necrosis markers (troponon or CKMB). Out of statistic parameters the methods of descriptive statistics were used, as well as the Student T-test, Hi2 test, and correlation regression analysis. Results. In the subgroup of patients with anemia there were much less (11%) patients with previous myocardial infarction in comparison to the patients in the subgroup without anemia (30%, p=0,039). Also the presence of coronary artery by-pass graft was much less (0%) in the subgroup with anemia in comparison to the other subgroup (4%, p=0,045). The previous percutaneous coronary interventions were registered in only 5% of the patients without anemia, while there were not any in the subgroup with anemia (p=0,025). Conclusion: The previous coronary morbidity was much less present in the patients with anemia, suggesting that it is a very important triggering factor for the acutisation of the coronary artery disease. Anemia in AMI is a serious problem for the treatment, and numerous additional analyses are needed.

THE VALUES OF SERUM IGA
CONCETRATION OF PATIENTS WITH IGA NEPHROPATHY
V.M. Djordjevic , J.V. Arandjelovic, M.P. Nikolic University of Nis, Medical Faculty
Department of Imunology
The department's chairperson – Prof. MD P.V. Savic
The project's advisor – Prof. MD P.V. Savic
Goal. The aim of the study is to find out if the concentration of IgA can be normal beside the presence of IgA nephropaty diagnosed by microscopic analysis and immunoflurescence. Results:The proliferation of mesangial cells is seen in all the material of the patients and sclerotical changes are seen rarely (in the material of 32 patients or 84,2%). The mesangial space's widing is usually caused by the proliferation of mesangial cells and it is present in the material of 31 patients or 81,6%.Inspite of microscopic analysis, the presence of IgA positive immune deposites in mesangial spaces of the patients diagnosed using biopsy is shown.More careful analysis of data about IgA gives us the possibility of seeing the values higher than normal.Summary: IgA nephropaty is mesangioproliferative glomerulonephritis made up by IgA collecting and immune complex forming. The most important thing about primary glomerulonephritis diagnose is based on the presence of immune reactant IgA, but not on microscopic characteristics. The research included patients hospitalised in the IHN Clinical centre of NiS, between 1984 and 2007. There were 38 patients both sex, from 20 to 60 years old. The results of microscopic and imunoflurescence analyses of tissue material from folly percutan kidney biopsy were used for making the diagnose. The results of our research show us the presence of normal serum concentration of IgA of the patients that suffer from IgA nephropathy. So finding out the serum concentration of IgA isn't a good choise in diagnose and early differental diagnose of this illness.
EFFECTS OF SULFONYLUREA TREATMENT ON LYMPHOCYTE ECTO-5'-NUCLEOTIDASE LEVEL IN TYPE 2 DIABETES
D.M. Grozdanovic, J.J. Jovanovic
University of Nis, Medical Faculty, Department of Pathological Physiology
The department's chairperson – Prof. MD V.V. Bojanic The project's advisor – MD M.M. Milojkovic
Goal. The goal of this study was to evaluate the effect of gliclazide and glibenclamide (sulfonylurea drugs) on lymphocyte-5'-nucleotidase of type 2 diabetics. Results: The results of this study show that gliclazide treatment inhibits the activity of
lymphocyte ecto-5'-nucleotidase and presumably decreases the concentration of adenosine at the cell surface, which could be a factor in the protection from tissue injury in type 2 diabetics. Summary: Twenty six obese type 2 diabetic patients were treated for three months after randomisation either with gliclazide or glibenclamide. Basic laboratory parameters (glycaemia, fructosamine, C-peptide) as well as lyphocyte-5'-nucleotidase activity were determined, for all patients and 12 healthy controls, before and after the treatment. 5'-nucleotidase activity in diabetic patients before treatment with gliclazide was significantly higher compared to the level in healthy controls. After three months of gliclazide treatment, 5'-nucleotidase activity in Con A stimulated lymphocytes fell significantly from 1,25 nmol/min/106 lymphocytes to 0,84 nmol/ min/106 lymphocytes (p<0,001). Significant decrease in 5'-nucleotidase activity was found also in PMAstimulated lymphocytes: from 1,56 nmol/min/106 lymphocytes before the treatment to 1,03 nmol/ min/106 lymphocytes (p<0,001) after the treatment. On the other hand, glibenclamide treated patients had aproximately the same level of 5'-nucleotidase level before and after the three months of treatment.
APPLICATION OF LAGOHILUS
IN COMPLEX TREATMENT
OF ASTHENISATION
OF NERVOUS SYSTEM
N.B. Iskhakov, Sh.B. Robiddinov,
E.R. Abdullayeva, R.M. Otamirzayev,
M.M. Ismoilova
Andizhan State Medical Institute
Department of Internal Diseases
The department's chairperson –
Prof. M.A. Khuzhamberdiyev
The project's advisor –
Assoc. Prof. M.A. Dzhurayeva
Lagohilus is a plant till 30–40 cm in height. The plant contains more than 20 biologically active substances (lagohilin and its derivatives, vitamins, radio oils, micro and macro elements, pitches, organic acids etc.), it is widely used as haemostatic means with diuretic action of lagohilus. We used it as tea in 140 patients with asthenisation of nervous system in complex treatment. The patients at receipt complained of a headache, giddiness, feeling of an alarm, bad dream with nightmares. After taking lagohilus in 3 days in 20 patients, in 5 days in 45 patients and in 8 days in 70 patients the above-stated symptoms disappeared. The patients became quieter. Only in 10 patients the symptoms disappeared only in 15 days. Thus, in complex treatment of neurosis use of lagohilus in small dozes is rather an effective means having antihypertensive, antistress properties like tranquilizer.

Секция «Внутренние болезни»
PREVALENCE OF INADEQUATE HEMATOCRITE VALUE IN PATIENTS QUALIFIED TO LONG-TERM OXYGEN THERAPY
A.P. Leskow
Medical University of Warsaw, Poland Department and Clinic of Internal Medicine, Pulmonology and Allergology, Chazan, Ryszarda The department's chairperson –
Prof. PhD MD Nasilowski
The project's advisor – MD Jacek
Traditionally it is known that chronic respiratory failure (CRF) causes compensatory polycythemia due to increase production of erythropoetin. The majority of patients on long-term oxygen therapy (LTOT) suffer from chronic obstructive pulmonary disease (COPD) which is considered to be a systemic disease because of systemic inflammatory response. Chronic inflammatory process may impair erythropoiesis and cause anemia. The aim of the study was to assess the prevalence of inadequate hematocrite value (Hct) (anemia or polycythemia) in patients with CRF qualified to LTOT. Material and methods: Consecutive patients qualified to LTOT in 2004–2008 were included. Eligibility for LTOT was based on the ATS/ERS guidelines. The data concerning anthropometric parameters and lung function were taken from medical charts of the patients. Anemia was defined by Hct<39% in men and 36% in 55% women. Results. The study group consisted of 97 patients (pts.) (73% with COPD, 51% male), aged 69±10 years, mean FEV1% 43±19% predicted (pred.), RV% TLC 66±14%, PaO2 50±7 mm Hg, PaCO2 45±10 mm Hg. Anemia was present in 13 pts (13,4%) of the study group, whereas in 10 (14,1%) in COPD group, respectively (resp). Polycythemia was found in 3 pts., none of them had only COPD as a cause of CRF. Comparing pts with and without anemia in COPD group we found that the most important lung function values were: FEV1% (34±9% pred., 38±15% pred.), RV% (233±89% pred., 217±85% pred.), PaO2 (48,8±5 mmHg, 51±6 mm Hg), PaCO2 (44±9 mmHg, 43±9 mm Hg) (resp.). Conclusions. Anemia is a common finding in patients with CRF. It was found more often than polycythemia in the study group. Patients with CRF due to COPD are more likely to have anemia than polycythemia. It seems that anemia is more frequent in more severe COPD stage.
INSULINEMY AND ARTERIAL
HYPERTENSION IN PATIENTS
WITH DIABETES TYPE 2
S.G. Ljubomirovic, A.P. Arandjelovic,
M.N. Stojanovic, N.G. Nikolic, N.P. Arandjelovic
University of Nis, Medical Faculty
Department of Internal Medicine
The department's chairperson – Prof. MD S. Ilic The project's advisor – Prof. MD D. Dimic
It is a well-known fact about the more frequent occurrence of a high blood pressure in patients with diabetes type 2 (DM2) unlike the rest of the population. The data shows that there is up to 54% higher frequency of hypertension in these people. The ethiology of hypertension in diabetes is not completely clarified and is complicated because of the fact that pathogenesis of hypertension differs in diabetes type 1 and type 2. One of the most important factors for the occurrence of hypertension in DM2 can be insulin itself, i.e., very often hyperinsulinemy is present. The examination included 23 patients with DM2 in therapy with oral hyperglycemics, glimepirid 2 g and metpharmin 1500 mg with a difference in achieved glyckoregulation (HbA1c 7,5–8,0%). We determined body weight, body height, BMI, values of arterial blood pressure, HbA1c, insulinemy and glycemy in all the chosen patients. According to WHO criteria 13 patients had hypertension and ten were normotensive. In the group of patients with hypertension mean valves of basal insulinemy were statistically higher unlike in the group of patients without a high blood pressure. Mean valve of BMI was also higher, but without a statistical significance. Although there are other factors that can contribute the occurrence of hypertension in patients with DM2, our results confirm the assumption of the significance of hyperinsulimeny in the development of hypertension in those patients.
ANTIINFLAMMATORY EFFECT OF STATINS THERAPY IN PATIENTS WITH CORONARY DISEASE AND DIABETES MELLITUS TYPE 2 J.N. Misic, D.B. Andric, P.M. Stankovic University of Nis, Medical Faculty
Department of Phatophysiology The departments' chairperson – Prof. MD V. Bojanić
The project's advisor – Assoc. Prof. B. Djindjić
Goal: Cardiovascular disease (CVD) is the leading cause of death in the world. In 2001 total mortality in Serbia and Monte Negro due to CVD was 56%. Diabetes mellitus (DM) type 2 is an important risk factor for CVD in both men and women. The aim of the study was to determine anti-inflammatory effects of statins therapy in patients with coronary artery disease (CAD) and DM type 2 by monitoring of markers of systemic inflamamtory response. Material and methods: 70 patients suffering from coronary artery disease associated with DM type 2 were analyzed. In order to assess the anti-inflammatory effect of anti-lipemic therapy the leukocyte count,

albumin, fibrinogen, highly sensitive C reactive protein (hsCRP), vascular cells adhesion molecule (VCAM-1) and intracellular adhesion molecule (ICAM-1) concentration were determined in group on statins and group without statins therapy. Results. Biomarkers of systemic inflammatory response, except concentration of VCAM-1, were significantly higher in female compared to male patients in the group with lifestyle modification. In diabetics on statins therapy this gender related difference disappears and only concentration of ICAM-1 remains significantly higher in female diabetics. Long-term statins therapy significantly reduces concentration of hsCRP (30%) and increases albumin concentration (5%) compared to group with lifestyle modification. Conclusion: There was gender related effect of statins therapy. The more favorable effect of statins therapy was registered in female patients, which showed existence of higher risk for developing CAD and additional coronary events. Statins therapy exerts significant anti-inflammatory effect in diabetics and through decreasing of hsCRP has great impact on the risk for CAD reduction.
CARIOMETRIC ANALYSIS OF THE NASAL EPITHELIAL CELLS IN ALLERGIC DISEASES OF RESPIRATORY TRACT
Dj.D. Miladinovic, N.M. Nikolic, A.M. Nikolic University of Nis, Medical Faculty,
Institute of Pathophysiology The department's chairperson – Prof. MD. V.V. Bojanic
The project's advisor – Prof. MD. S.B. Radic
Allergic respiratory diseases present a huge medical problem nowadays. There are many difficulties in diagnostic of these disorders in states with obstructive respiratory diseases. Allergic rhinitis and other respiratory allergic diseases are very often associated with asthma bronchiale. The aim of this paper was to quantify the micro photometric and colorimetric characteristics of the nuclei of goblet cells from nasal epithelium taken from patients with asthma bronchiale or allergic rhinitis. Cytological smears of 28 patients taken by nasal brushing and stained by HE were used as a material. The patients were divided in 2 groups: I group – 14 patients with asthma bronchiale and II group – 14 patients with allergic rhinitis. The smears were analyzed by using Olympus Micro Image – Image Analysis Software v.4.0 on Olympus BX 50 microscope. We determined area of nucleus (AREA), length of the longest diameter (MAJAKS), length of the shortest diameter (MINAKS), circumference of nuclei (OBIM), ratio between major and minor axis (ASPEKT), roundness of nuclei (CIRK) and integrated optical density (OD). The most of
the examined parameters showed an important difference in values. AREA, MAJAKS, MINAKS and OBIM are significantly smaller in patients with asthma bronchiale. ASPEKT and CIRC have higher values in patients with asthma bronchiale. Integrated Optical Density is significantly higher in patients with allergic rhinitis. The quantification of the micro photometric and colorimetric parameters showed that there were important statistic differences between the groups, which could be helpful in the diagnosis of asthma bronchiale and allergic rhinitis.
ARTERIAL STIFFNESS IN CHRONIC OBSTRUCTIVE PULMONARY DISEASE R. Stanciu
University of Medicine and Pharmacy «Iuliu Hatieganu»
Department of Semiology and Internal Medicine The department's chairperson – Prof. MD L. Rusu The project's advisor – Assoc. Prof. MD A. Albu
Goal. Chronic obstructive pulmonary disease (COPD) is associated with an increased cardiovascular risk. Arterial stiffness is considered a marker of atherosclerosis and of an increased risk of cardiovascular complications. The aim of the study is to determine some parameters of arterial stiffness in patients with COPD and in a control group with normal respiratory function. Results: Carotid beta stiffness index and carotid pulse wave velocity were significantly higher in patients compared with controls (p<0,05). There were not significant differences between the group and the control group regarding classical risk factors for atherosclerosis (age, smoking, total cholesterol, plasma fasting glucose). Older patients with severe disease had more important arterial stiffness. Summary: We examined 25 patients with COPD in different stages of disease and a group of 24 controls matched for sex and age. Parameters of arterial elasticity (beta stiffness index, carotid pulse wave velocity) were measured using an ultrasound method. The measurements were made at 1 cm proximal to the right carotid bulb. We determined also the parameters of glucose and lipid metabolism and of renal function. The severity of COPD was assessed using the GOLD classification. We concluded that patients with COPD have increased arterial stiffness compared with the control group having normal respiratory function. Age and severity of respiratory disease increase arterial stiffness.
APPLICATION OF MUD BATHS
FROM THERAPEUTIC MUD OF SPA «VRUJCI» IN PATIENTS WITH MILD AND MODERATE FORMS OF ARTERIAL HYPERTENSION
N. Stojkovic, G. Djurovic

Секция «Внутренние болезни»
University of Belgrade, School of Medicine Deparment of Physical Medicine and Rehabilitation The department's chairperson –
Prof. MD V. Vesovic-Potic
The project's advisor – Assoc. Prof. MD M. Cutovic
Goal: To show positive results of application of mud baths with therapeutic mud of Spa «Vrujci» at patients with mild and moderate forms of arterial hypertension. Results: Based on results in this research we can conclude that mud baths of The First New Spa in Spa Vrujci may be useful for treatment of mild and moderate arterial hypertension. Summary: Arterial hypertension is chronically increase of blood pressure, with values of systolic component higher than 140, and diastolic higher than 90 mmHg. Balneotherapy is an application of natural therapeutic factors (therapeutic water, therapeutic mud, therapeutic gas an therapeutic climate) in human therapy. The group of 31 patients was analyzed. All patients, aged between 47 and 65 years (mean 53), suffered from mild and moderate hypertension during 3 to 20 years. There were 19 women and 12 men in the group. In summer 2007 the patients were treated with therapeutic mud bath. The patients' blood pressure was measured in the morning, then just before and after mud bath, after two hours of rest and in the evening before sleep. We determined statistical significance using Student's t-test. After treatment statistical significant (p<0,05) decrease of blood pressure (both systolic and diastolic) was determined in 27 patients, compared with values at the beginning of treatment. Daily average value of blood pressure of entire group was 155/99 mm Hg on the first day of treatment and 137/89 on the last day, which implicates statistically significant difference (p<0,05) between values before and after mud bath treatment.
ST SEGMENT RESOLUTION
FOR POST-MYOCARDIAL INFARCTION
BETTER OUTCOMES
Zeeshan Ali, Kiran Hayat
International University of Kyrgyzstan,
International School of Medicine, Bishkek
Medicine Department
Objectives: This study was proposed to compare the post-myocardial infarction outcome of patients with early ST resolution to those without ST resolution on ECG in South Asian population. Methods: This was a prospective study done at the Punjab Institute of Cardiology, Lahore. Consecutive patients of ST elevation myocardial infarction, who were not treated with primary angioplasty but were thrombolysed, were recruited at the time of arrival in the emergency department. Streptokinase was administered to all patients
as the agent of thrombolysis. ECG was acquired at baseline and at 60 minutes post streptokinase administration. Patients were subsequently divided into two groups: (A) – patients with ST segment resolution, after 60 minutes of administration of streptokinase and (B) – patients without ST segment resolution, after 60 minutes of administration of streptokinase. This cohort was followed up through the in hospital stay for major complications which were: recurrent ischemic chest pain, heart failure, arrhythmias and death, during the follow up period (mean stay 3,01A±0,77). Results. 148 patients were included in this prospective study, 122 males and 26 females. In group A complications developed in 33 (35%) out of 95 patients and 43 (81%) out of 53 patients in group B (p<0,001). Recurrent chest pain was present in 19 (20%) patients of group A and 31 (59%) patients of group B (p<0,001). Heart failure was the most common complication observed in both groups – 26 (27%) patients in group A and 33 (62%) patients in group B (p<0,001). Arrhythmias were more common in group B. 17 (32%) patients from group B and 9 (10%) from group A developed this complication(p<0,001). Conclusions. The extent of ST segment resolution provides useful information about early clinical outcome in postmyocardial infarction patients.
ЭТИОЛОГИЧЕСКИЕ И КЛИНИЧЕСКИЕ ПРОЯВЛЕНИЯ ГЕМОРРАГИЧЕСКОГО ИНСУЛЬТА В УСЛОВИЯХ СЕВЕРО-ЗАПАДНОГО РЕГИОНА РФ (НА ПРИМЕРЕ г. ПЕТРОЗАВОДСКА)
А.В. Адриайнен, Н.Е. Соболева, А.Г. Маркова Петрозаводский государственный университет Кафедра неврологии Зав. кафедрой – д.м.н. Н.С. Субботина
Научный руководитель – д.м.н. Н.С. Субботина
ETHIOLOGICAL AND CLINICAL MANIFESTATIONS OF HAEMORROGICAL INSULT IN CONDITIONS OF NORTHWEST REGION OF RUSSIAN FEDERATION
(AT THE EXAMPLE OF PETROZAVODSK) A.V. Adriaynen, N.E. Soboleva, A.G. Markova Petrozavodsk State University
Department of Neurology
The department's chairperson – MD N.S. Subbotina The project's advisor – MD N.S. Subbotina
Цель исследования – изучить особенности клинической картины, течения и исходов геморрагического инсульта (ГИ) среди населения г. Петрозаводска. Проанализированы данные историй болезни 50 пациентов, лечившихся в сосудистом неврологическом отделении больницы скорой медицинской помощи г. Петрозаводска в 2007 г., путем случайной выборки. ГИ становится глобальной эпидемией с возрастанием летальности за последние 20 лет в 1,5 раза и инвалидиза-

ции населения. Смертность от ГИ в мире – 39%, в РФ достигает 50%. По характеру клинических форм ГИ наиболее распространенной являлась внутримозговая гематома – 51,7% и субарахноидальное кровоизлияние – 31%. В возрастной группе превалировали пациенты в возрасте 50–59 лет – 32%, наиболее редко ГИ регистрировали у пациентов в возрасте 70–83 лет – 16% и в возрасте 24–39 лет – 2%. Основными этиологическими факторами являлись артериальная гипертензия и дислипидемия, которые были выявлены у 90% больных. Очаговая симптоматика проявлялась в виде гемипареза у 90%, парезVII, XII пары ЧМН – у80% больных, моторнаяафазиявстречалась у 64%, парез взора – у 23% и патологические пирамидные знаки – у 15% больных. В клинической картине превалировала общемозговая симптоматика – 85%, менингеальные знаки – 78% с преобладанием распространенности ригидности затылочных мышц (90%). Судорожный синдром был зафиксирован в 17% наблюдений. Полный регресс неврологической симптоматики наблюдали у 32%, сохранилась симптоматика у 9% и летальность составила 48%, в 11% случаев регистрировали повторный инсульт. Для первичной и повторной профилактики острых нарушений мозгового кровообращения целесообразно широкое информирование населения о факторах риска геморрагического инсульта и диспансеризация населения.
КЛИНИЧЕСКАЯ И ФАРМАКОЭКОНОМИЧЕСКАЯ ОЦЕНКА
РЕЗУЛЬТАТОВ ТЕРАПИИ СИНУСИТОВ Н.А. Азаренкова Российский государственный медицинский университет
Кафедра клинической фармакологии с курсом клинической фармакологии и фармакокинетики ФУВ Зав. кафедрой –
чл.-кор. РАМН д.м.н. проф. Ю.Б. Белоусов Научные руководители – Ж.А. Галеева, д.м.н. проф. С.К. Зырянов
CLINICAL AND PHARMОСОECONOMICAL RESULTS OF THE ASSESSMENT
OF SINUSITIS THERAPY N.A. Azarenkova
Russian State Medical University Department of Clinical Pharmacology with the Course of Clinical Pharmacology and Pharmacokinetics of DIF
The department's chairperson –
Cor. Member of RAMS Prof. MD Yu.B. Belousov The project's advisor – Zh.A. Galeeva,
Prof. MD S.K. Zyryanov
Оценка результатов лечения антибактериальными препаратами инфекций околоносовых па-
зух позволила выявить нерациональный подход с точки зрения фармакоэкономики, а также повсеместно эмперический подход в клинической практике. Цель работы. Показать важность рациональной антибиотикотерапии в лечении синуситов. Во время этой работы были проанализированы 150 случаев лечения острых и хронических синуситов и эффективность этого лечения по следующим параметрам: рентгенологическая картина, температурная реакция организма, уровень лейкоцитов в периферической крови, количество дней, проведенных в стационаре. Таким образом, при этиотропной терапии к выделенному возбудителю уменьшается количество случаев антибиотикорезистентных штаммов микроорганизмов, возрастает эффективность лечения, снижается число дней пребывания в стационаре.
АНАЛИЗ ПОБОЧНЫХ ЭФФЕКТОВ ПРИ ПРИМЕНЕНИИ ИНГИБИТОРОВ АНГИОТЕНЗИНПРЕВРАЩАЮЩЕГО
ФЕРМЕНТА У БОЛЬНЫХ С АРТЕРИАЛЬНОЙ ГИПЕРТЕНЗИЕЙ В.Ю. Амагзаева
Российский государственный медицинский университет Кафедра клинической фармакологии
с курсом клинической фармакологии и фармакокинетики ФУВ Зав. кафедрой –
чл.-кор. РАМН д.м.н. проф. Ю.Б. Белоусов Научный руководитель – д.м.н. проф. М.В. Леонова
ANALYSIS OF SIDE EFFECTS
IN THE APPLICATION OF ANGIOTENSIN CONVERTING ENZYME INHIBITORS
IN PATIENTS WITH ARTERIAL HYPERTENSION
V.Yu. Amazgaeva
Russian State Medical University Department of Clinical Pharmacology with the Course of Clinical Pharmacology and Pharmacokinetics of DIF
The department's chairperson – Cor. Member of RAMS Prof. MD Yu.B. Belousov
The project's advisor – Prof. MD M.V. Leonova
Цель работы – анализ нежелательных побочных реакций (НПР) при применении ингибиторов АПФ (ИАПФ) у больных с артериальной гипертензией(АГ) вреальнойпрактике. Материалы и методы. Сбор данных проведен с помощью анкет врачей о НПР у больных с АГ. Получена 161 анкета с НПР на применение ИАПФ. Данные о больных: возраст от 40 до 80 лет; 120 женщин и 41 мужчина; у 125 (77%) больных длительность АГ – 5–10 лет. 120 больных принимали ИАПФ постоянно, 38 – по потребности. Большинство