Добавил:
Upload
Опубликованный материал нарушает ваши авторские права? Сообщите нам.
Вуз:
Предмет:
Файл: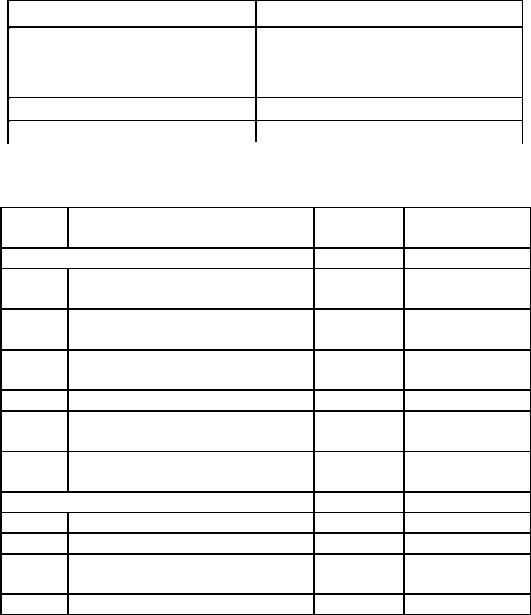 | | |
| --- | --- |
| MAC 111 | INTRODUCTION TO MASS COMMUNICATION |
Final Examination and Grading
The final examination will be a test of three hours. All areas of the course will be examined. Find time to read the units all over before your examination. The final examination will attract 70% of the total course grade. The examination will consist of questions, which reflect the kinds of self assessment exercises and tutor-marked assignment you have previously encountered. And all aspects of the course will be assessed. You should use the time between completing the last unit, and taking the examination to revise the entire course.
Course Marking Scheme
The following table sets out how the actual course marking is broken down.
| | |
| --- | --- |
| Assessment | Marks |
|   |   |
| Four assignments (the best four | Four assignments, each marked out |
| of all the assignments submitted | of 10%, but highest scoring three |
| for marking). | selected, thus totalling 30% |
|   |   |
|   |   |
| Final Examination | 70% of overall course score. |
|   |   |
| Total | 100% of course score. |
|   |   |
Course Overview and Presentation Schedule
Unit

Title of work

Weeks

Assignment

 

Module 1

Activity

 

 

 

 

1

Understanding the Concept of

Week 1

Assignment 1

 

Mass Communication

 

 

2

Nature and Characteristics of

Week 2

Assignment 2

 

Communication

 

 

3

Elements of the Communication

Week 3

Assignment 3

 

Process

 

 

4

Models of Communication

Week 4

Assignment 4

5

Theories of Mass

Week 5

Assignment 5

 

Communication

 

 

6

Functions of Mass

Week 6

Assignment 6

 

Communication

 

 

 

Module 2

 

 

1

Verbal Communication

Week 7

Assignment 7

2

Non-verbal Communication

Week 8

Assignment 8

3

Intra and Interpersonal

Week 9

Assignment 9

 

Communication

 

 

4

Group and Public

Week 10

Assignment10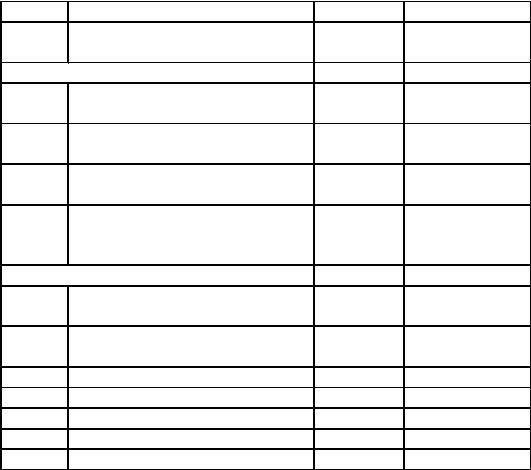 MAC 111

INTRODUCTION TO MASS COMMUNICATION

 

Communication

 

 

5

Cross Culture/ International

Week 11

Assignment 11

 

Communication

 

 

 

Module 3

 

 

1

Print Media: Books, Newspaper,

Week 12

Assignment 12

 

Magazine, etc.

 

 

2

Broadcast Media: Television &

Week 13

Assignment 13

 

Radio.

 

 

3

Narrowcast Media: Film,

Week 14

Assignment 14

 

Cinema, Cable Television.

 

 

4

Online Media: Online

Week 14

Assignment 15

 

Newspapers, Magazines Internet

 

 

 

Radio etc.

 

 

 

Module 4

 

 

1

Concept. Development and

Week 14

Assignment 16

 

Functions of PR

 

 

2

Concept. Development and

Week 15

Assignment 17

 

Functions of Advertising

 

 

3

Book Publishing

Week 15

Assignment 18

4

Media Effects

Week 15

Assignment 19

 

Revision

1

 

 

Examination

1

 

 

Total

17

 
How to Get the Most from this Course
In distance learning, the study units replace the university lecture. This is one of the great advantages of distance learning; you can read and work through specially designed study materials at your own pace, and at a time and place that suits you best. Think of it as reading the lecture instead of listening to the lecturer. In the same way a lecturer might give you some reading to do, the study units tell you where to read, and which are your text materials or set books. You are provided with exercises to do at appropriate points, just as a lecturer might give you an in-class exercise. Each of the study units follows a common format. The first item is an introduction to the subject matter of the unit, and how a particular unit is integrated with the other units and the course as a whole. Next to this is a set of learning objectives. These objectives let you know what you should be able to do by the time you have completed the unit. These learning objectives are meant to guide your study. The moment a unit is finished, you must go back and check whether you have achieved the objectives. If this is made a habit, then you will significantly improve your chances of passing the course. The main body of the unit guides you through the required reading from other sources. This will usually be either from your set books or from a
| | |
| --- | --- |
| MAC 111 | INTRODUCTION TO MASS COMMUNICATION |
Reading section. The following is a practical strategy for working through the course. If you run into any trouble, telephone your tutor. Remember that your tutor's job is to help you. When you need assistance, do not hesitate to call and ask your tutor to provide it.
1.Read this Course Guide thoroughly, it is your first assignment.
2.Organize a Study Schedule. Design a 'Course Overview' to guide
you through the Course. Note the time you are expected to spend on each unit and how the Assignments relate to the units. Whatever method you choose to use, you should decide on and write in your own dates and schedule of work for each unit.
3.Once you have created your own study schedule, do everything to stay faithful to it. The major reason students fail is that they get behind with their course work. If you get into difficulties with your schedule, please, let your tutor know before it is too late to help.
4.Turn to Unit I, and read the introduction and the objectives for the unit.
5.Assemble the study materials. You will need your set books in
the unit you are studying at any point in time. As you work through the unit, you will know what sources to consult for further information.
6.Keep in touch with your study centre. Up-to-date course information will be continuously available there.
7.Keep in mind that you will learn a lot by doing the assignment carefully and well before the relevant due dates. The assignments have been designed to help you meet the objectives of the course and, therefore, will help you pass the examination. Submit all assignments not later than the due date.
8.Review the objectives for each study unit to confirm that you have achieved them. If you feel unsure about any of the objectives, review the study materials or consult your tutor.
9.When you are confident that you have achieved a unit's objectives, you can start on the next unit. Proceed unit by unit through the course and try to pace your study so that you keep yourself on schedule.
| | |
| --- | --- |
| MAC 111 | INTRODUCTION TO MASS COMMUNICATION |
10.When you have submitted an assignment to your tutor for marking, do not wait for its return before starting on the next unit. Keep to your schedule. When the assignment is returned, pay particular attention to your tutor's comments, both on the tutor-marked assignment form and also the written comments on the ordinary assignments.
11.After completing the last unit, review the course and prepare yourself for the final examination. Check that you have achieved the unit objectives (listed at the beginning of each unit) and the course objectives (listed in the Course Guide).
Facilitators/Tutors and Tutorials
Information relating to the tutorials will be provided at the appropriate time. Your tutor will mark and comment on your assignments, keep a close watch on your progress and on any difficulties you might encounter and provide assistance to you during the course. You must take your tutor-marked assignments to the study centre well before the due date (at least two working days are required). They will be marked by your tutor and returned to you as soon as possible.
Do not hesitate to contact your tutor if you need help. Contact your tutor if:
∙you do not understand any part of the study units or the assigned readings
∙you have difficulty with the exercises
∙you have a question or problem with an assignment or with your tutor's comments on an assignment or with the grading of an assignment.
You should try your best to attend the tutorials. This is the only chance to have face-to-face contact with your tutor and ask questions which are answered instantly. You can raise any problem encountered in the course of your study. To gain the maximum benefit from course tutorials, prepare a question list before attending them. You will learn a lot from participating in discussion actively.
Summary
This course guide has provided an overview of what to expect in the course of this study. It is hoped that you will find it very useful. Wishing you the very best in the course.

MAC 111 INTRODUCTION TO MASS COMMUNICATION
MAIN
COURSE
| | |
| --- | --- |
| Course Code | MAC 111 |
| Course Title | Introduction to Mass Communication |
| Course Developer/Writer | Joseph Obe |
|   | Department of Mass Communication |
|   | Covenant University, Ota, Nigeria |
| Course Editor | Dr. Victor Ayedun - Aluma |
|   | Department of Mass Communication |
|   | University of Lagos |
| Programme Leader | Christine .I. Ofulue, Ph.D |
|   | National Open University of Nigeria |
| Course Coordinator | Chidinma H. Onwubere |
|   | National Open University of Nigeria |
NATIONAL OPEN UNIVERSITY OF NIGERIA
| | |
| --- | --- |
| MAC 111 | INTRODUCTION TO MASS COMMUNICATION |
National Open University of Nigeria
Headquarters
14/16 Ahmadu Bello Way
Victoria Island
Lagos
Abuja Office:
No.5 Dar-es-Salaam Street
Off Aminu Kano Crescent
Wuse II, Abuja
Nigeria.
e-mail: centralinfo@nou.edu.ng URL: www.nou.edu.ng
Published by
National Open University of Nigeria
Printed 2008
ISBN: 978-058-725-X
All Rights Reserved
MAC 111 INTRODUCTION TO MASS COMMUNICATION
CONTENTS

PAGE

Module 1

Fundamentals of communication …………..….

 

1

Unit 1

Understanding the concept of Communication

 

 

 

and Mass Communication ……………………….…

1

Unit 2

Nature and Characteristics of Communication …….

11

Unit 3

Elements of the Communication Process ….............

20

Unit 4

Models of Communication …………………………

27

Unit 5

Theories of Mass Communication ………………....

35

Unit 6

Functions of Mass Communication ……………..…

60

Module 2

Forms and Context of Communication …………

73

Unit 1

Verbal Communication …………………………….

73

Unit 2

Non-Verbal Communication ………………………

80

Unit 3

Intra and Interpersonal Communication ……………

89

Unit 4

Group and Public Communication ……………..…

102

Unit 5

Cross Culture/International Communication………

109

Module 3

Media of Communication……………..…………

 

115

Unit 1

Print Media: Books, Newspaper, Magazine ………

115

Unit 2

Book Publishing ……………………………….....

 

127

Unit 3

Broadcast Media: Television and Radio …………

 

139

Unit 4

Narrowcast Media: Film and Cinema, Cable

 

 

 

Television……………………………………..….

 

155

Unit 5

Online Media: Online Newspapers and

 

 

 

Magazines, Internet Radio………………………

 

167

Module 4

Adjunct/Impact of the Mass Media ………….

 

178

Unit 1

Concept, Development and Functions of Public

 

 

 

Relations…………………………………….……

 

178

Unit 2

Concept, Development and Functions of

 

 

 

Advertising ……………………………………..

 

193

Unit 3

Effects of the Mass Media on the Society……….

 

202

Unit 4

Media Effects Theories……………………………….

 

207