PROLIFERATION The growth or production of cells.
PROPHYLACTIC Preventing disease.
PROPIONIC ACID An organic compound that builds up in the body if the proper enzymes are not present.
PROPIONYL COA CARBOXYLASE An enzyme that breaks down the amino acids isoleucine, valine, threonine, and methionine.
PROPTOSIS Bulging eyeballs.
PROSTATECTOMY The surgical removal of the prostate gland.
PROTANOPIA The inability or difficulty in distinguishing blue and yellow colors.
PROTEASE An enzyme that acts as a catalyst in the breakdown of peptide bonds.
PROTEIN Important building blocks of the body composed of amino acids, involved in the formation of body structures and controlling the basic functions of the human body.
PROTEINURIA Excess protein in the urine.
PROTEOLIPID PROTEIN GENE (PLP) A gene that makes a protein that is part of the myelin in the central nervous system. Mutations in this gene cause PMD.
PROTO-ONCOGENE A gene involved in stimulating the normal growth and division of cells in a controlled manner.
PROTOPORPHYRIN A precursor molecule to the porphyrin molecule.
PROXIMAL Near the point of origin.
PROXIMAL MUSCLES The muscles closest to the center of the body.
PSEUDOAINHUM Constrictions of the skin seen in Vohwinkel disease that may lead to damage of the hands and feet and possible amputation of the affected areas.
PSEUDOCYST A fluid-filled space that may arise in the setting of pancreatitis.
PSEUDODEMENTIA A term for a depression with symptoms resembling those of dementia. The term dementia of depression is now preferred.
PSEUDODOMINANT A recessive trait that appears, in a pedigree analysis, to be a dominant trait.
PSEUDOTUMOR CEREBRI A syndrome of raised pressure within the skull that may cause vomiting, headache, and double vision.
PSORIASIS A common, chronic, scaly skin disease.
PSYCHODYNAMIC THERAPIES A form of psychological counseling that seeks to determine and resolve the internal conflicts that may be causing an individual to be suffering from the symptoms of depression.
PSYCHOLOGIST An individual who specializes in the science of the mind.
PSYCHOMOTOR Movement produced by action of the mind or will.
PSYCHOTHERAPY Psychological counseling that seeks to determine the underlying causes of a patient's depression. The form of this counseling may be cognitive/behavioral, interpersonal, or psychodynamic.
PSYCHOTIC DISORDER A mental disorder characterized by delusions, hallucinations, or other symptoms of lack of contact with reality. The schizophrenias are psychotic disorders.
PTERYGIUM COLLI Webbing or broadening of the neck, usually found at birth, and usually on both sides of the neck.
PTOSIS Drooping of the upper eyelid.
PUBERTY Point in development when the gonads begin to function and secondary sexual characteristics begin to appear.
PULMONARY ARTERY An artery that carries blood from the heart to the lungs.
PULMONARY ATRESIA When there is no valve between the right ventricle and the pulmonary artery (the artery leading from the heart to the lungs). In the absence of this valve, the blood does not flow into the lungs well.
PULMONARY EDEMA A problem caused when fluid backs up into the veins of the lungs. Increased pressure in these veins forces fluid out of the vein and into the air spaces (alveoli). This interferes with the exchange of oxygen and carbon dioxide in the alveoli.
PULMONARY HYPERTENSION A severe form of high blood pressure caused by diseased arteries in the lung.
PULMONARY STENOSIS Narrowing of the pulmonary valve of the heart, between the right ventricle and the pulmonary artery, limiting the amount of blood going to the lungs.
PUMICE STONE A small stone used to wear down thickened areas of the skin.
PUPIL The opening in the iris through which light enters the eye.
PUSTULE A pus-filled lesion of the skin that resembles the "pimples" of adolescent acne.
| | |
| --- | --- |
| G A L E E N C Y C L O P E D I A O F G E N E T I C D I S O R D E R S | 1299 |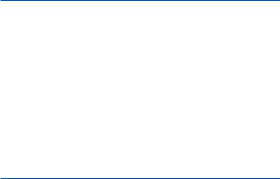 PYELONEPHRITIS Inflammation of the kidney commonly caused by bacterial infections.
PYGOPAGUS Conjoined twins who are joined back to back with fused buttocks.
PYLORIC SPHINCTER Circular smooth muscle found at the outlet of the stomach.
PYLORIC STENOSIS Narrowing of the stomach due to thickening of the pyloris muscle at the end of the stomach.
PYOGENIC Pus forming.
PYREXIA A medical term denoting fevers.
PYRIDOSTIGMINE BROMIDE (MESTINON) An anticholinesterase drug used in treating myasthenia gravis.
PYRUVATE CARBOXYLASE The enzyme responsible for the first step in the conversion of pyruvate molecules into glucose molecules. Individuals with type A PCD produce an highly inefficient form of pyruvate carboxylase. Individuals with type B PCD either completely lack the ability to produce this enzyme, or cannot produce it in sufficient quantities to sustain life.
PYRUVATE DEHYDROGENASE COMPLEX A series of enzymes and co-factors that allow pyruvate to be converted into a chemical that can enter the TCA cycle.
I Q
QT INTERVAL The section on an electrocardiogram between the start of the QRS complex and the end of the T wave, representing the firing or depolarization of the ventricles and the period of recovery prior to repolarization or recharging for the next contraction.
QUADRIPLEGIA Paralysis of all four limbs.
I R
RACHITIC Pertaining to, or affected by, rickets. Examples of rachitic deformities include curved long bones with prominent ends, a prominent middle chest wall, or bony nodules at the inner ends of the ribs.
RADIAL KERATOTOMY (RK) A surgical procedure involving the use of a diamond-tipped blade to make several spoke-like slits in the peripheral (non-viewing) portion of the cornea to improve the focus of the eye and correct myopia by flattening the cornea.
RADIATION High energy rays used in cancer treatment to kill or shrink cancer cells.
RADIATION THERAPY Treatment using high-energy radiation from x-ray machines, cobalt, radium, or other sources.
RADICULOPATHY A bulging of disc material often irritating nearby nerve structures resulting in pain and neurologic symptoms. A clinical situation where the radicular nerves (nerve roots) are inflamed or compressed. This compression by the bulging disc is referred to as a radiculopathy. This problem tends to occur most commonly in the neck (cervical spine) and low back (lumbar spine).
RADIOLUCENT Transparent to x ray or radiation. The black area on x-ray film.
RANSON CRITERIA A system of measurements, including age and blood testing, used to predict the outcome of a person who has been hospitalized for an episode of pancreatitis.
RAYNAUD PHENOMENON/RAYNAUD DISEASE A condition in which blood flow to the body's tissues is reduced by a malfunction of the nerves that regulate the constriction of blood vessels. When attacks of Raynaud's occur in the absence of other medical conditions, it is called Raynaud disease. When attacks occur as part of a disease (as in scleroderma), it is called Raynaud phenomenon.
RECESSIVE Genetic trait expressed only when present on both members of a pair of chromosomes, one inherited from each parent.
RECESSIVE GENE A type of gene that is not expressed as a trait unless inherited by both parents.
RECESSIVE TRAIT An inherited trait or characteristic that is outwardly obvious only when two copies of the gene for that trait are present.
RECTUM The end portion of the intestine that leads to the anus.
RECURRENCE RISK The possibility that the same event will occur again.
RECURRENT Tendency to repeat.
RED BLOOD CELLS Hemoglobin-containing blood cells that transport oxygen from the lungs to tissues. In the tissues, the red blood cells exchange their oxygen for carbon dioxide, which is brought back to the lungs to be exhaled.
REDUCED PENETRANCE Failing to display a trait or disease despite possessing the dominant gene that determines it.
REFRACTION The bending of light rays as they pass from one medium through another. Used to describe the
| | |
| --- | --- |
| 1300 | G A L E E N C Y C L O P E D I A O F G E N E T I C D I S O R D E R S |

action of the cornea and lens on light rays as they enter they eye. Also used to describe the determination and measurement of the eye's focusing system by an optometrist or ophthalmologist.
REFRACTIVE EYE SURGERY A general term for surgical procedures that can improve or correct refractive errors by permanently changing the shape of the cornea.
RENAL Related to the kidneys.
RENAL AGENESIS Absence or failure of one or both kidneys to develop normally.
RENAL CELL CARCINOMA A cancerous tumor made from kidney cells.
RENAL COLIC A spasmodic pain, moderate to severe in degree, located in the back, side, and/or groin area.
RENAL HYPOPLASIA Abnormally small kidneys.
RENAL SYSTEM The organs involved with the production and output of urine.
RENIN An enzyme produced by the kidneys.
RENPENNING SYNDROME X-linked mental retardation with short stature and microcephaly not associated with the fragile X chromosome and occurring more frequently in males, although some females may also be affected.
REPLICATE Produce identical copies of itself.
REPOLARIZATION Period when the heart cells are at rest, preparing for the next wave of electrical current (depolarization).
RESPIRATORY Having to do with breathing.
RETICULOCYTE Immature red blood cells.
RETINA The light-sensitive layer of tissue in the back of the eye that receives and transmits visual signals to the brain through the optic nerve.
RETINAL DYSPLASIA Improper development of the retina that can lead to detachment of the retina.
RETINAL DYSTROPHY Degeneration of the retina, causing a decline in visual clarity.
RETINAL LACUNAE Small abnormal cavities or holes in the retina.
RETINAL PIGMENT EPITHELIUM (RPE) The pigmented cell layer that nourishes the retinal cells; located just outside the retina and attached to the choroid.
RETINITIS PIGMENTOSA Progressive deterioration of the retina, often leading to vision loss and blindness.
RETINOIDS A derivative of synthetic vitamin A.
RETINOPATHY Any disorder of the retina.
RHABDOMYOLYSIS Breakdown or disintegration of muscle tissue.
RHABDOMYOSARCOMA A malignant tumor of the skeletal muscle.
RHEUMATOID ARTHRITIS Chronic, autoimmune disease marked by inflammation of the membranes surrounding joints.
RHEUMATOID FACTOR Antibodies present in the majority of individuals with rheumatoid arthritis. A diagnostic marker for rheumatoid arthritis that is absent from ankylosing spondylitis and other seronegative spondyloarthopathies.
RHINITIS Infection of the nasal passages.
RHIZOMELIA A term used to describe the physical growth difference of short arms and legs.
RHIZOMELIC Disproportionate shortening of the upper part of a limb compared to the lower part of the limb.
RHO/RAC GUANINE EXCHANGE FACTOR Member of a class of proteins that appear to convey signals important in the structure and biochemical activity of cells.
RICKETS A childhood disease caused by vitamin D deficiency, resulting in soft and malformed bones.
RING CHROMOSOME An abnormal chromosome in which the terminal ends of the short (p) and long (q) arms have been lost and the remaining p and q arms subsequently join to form a ring.
ROD Photoreceptor that is highly sensitive to low levels of light and transmits images in shades of gray.
RUSSELL SYNDROME An alternative term for RussellSilver syndrome. Many doctors use this term to mean an individual with Russell-Silver syndrome who does not have body asymmetry.
I S
SACROILIAC JOINT The joint between the triangular bone below the spine (sacrum) and the hip bone (ilium).
SACROILIITIS Inflammation of the sacroiliac joint.
SADDLE NOSE A sunken nasal bridge.
SARCOIDOSIS A chronic disease characterized by nodules forming in the lymph nodes, lungs, bones, and skin.
SARCOPLASMIC RETICULUM A system of tiny tubes located inside muscle cells that allow muscles to contract and relax by alternatively releasing and storing calcium.
| | |
| --- | --- |
| G A L E E N C Y C L O P E D I A O F G E N E T I C D I S O R D E R S | 1301 |
SATELLITES OF CHROMOSOMES Small segments of genetic material at the tips of the short arms of chromosomes 13, 14, 15, 21, and 22.
SAVANT SKILLS Unusual talents, usually in art, math, or music, that some individuals with autism have in addition to the deficits of autism.
SCAPHOCEPHALY An abnormally long and narrow skull.
SCAPULAR WINGING The jutting back of the shoulder blades that can be caused by muscle weakness.
SCINTIGRAPHY Injection and detection of radioactive substances to create images of body parts.
SCLERA The tough white membrane that forms the outer layer of the eyeball.
SCLERODERMA A relatively rare autoimmune disease affecting blood vessels and connective tissue that makes skin appear thickened.
SCLEROSIS Hardening.
SCOLIOMETER A tool for measuring trunk asymmetry; it includes a bubble level and angle measure.
SCOLIOSIS An abnormal, side-to-side curvature of the spine.
SCREENING Process through which carriers of a trait may be identified within a population.
SEBACEOUS Related to the glands of the skin that produce an oily substance.
SECOND-DEGREE RELATIVE Aunts, uncles, nieces, nephews, grandparents, grandchildren, and half siblings are second-degree relatives. These individuals have one fourth of their genes in common.
SECONDARY CRANIOSYNOSTOSIS Abnormal closure of the cranial sutures caused by a failure of the brain to grow and expand.
SECONDARY DYSTONIA Dystonia that occurs due to disease, injury, or another non-hereditary factor. Also known as symptomatic dystonia.
SEDATIVE Medication that has a soothing or tranquilizing effect.
SEIZURE Any unusual body function or activity that is under the control of the nervous system.
SEMEN A whitish, opaque fluid released at ejaculation that contains sperm.
SEMI-DOMINANT A trait expressed as a severe form in homozygous individuals and a milder form in heterozygous individuals.
SEMINAL VESICLES The pouches above the prostate that store semen.
SEMINEFEROUS TUBULES Long, thread-like tubes that are packed in areolar tissue in the lobes of the testes.
SENSITIVITY The proportion of people with a disease who are correctly diagnosed (test positive based on diagnostic criteria). The higher the sensitivity of a test or diagnostic criteria, the lower the rate of 'false negatives,' people who have a disease but are not identified through the test.
SENSITIZATION Change in immune system so that it identifies and "remembers" specific properties of an antigen.
SENSORINEURAL HEARING LOSS (SNHL) Sensorineural hearing loss occurs when parts of the inner ear, such as the cochlea and/or auditory nerve, do not work correctly. It is often defined as mild, moderate, severe, or profound, depending upon how much sound can be heard by the affected individual. SNHL can occur by itself, or as part of a genetic condition such as Pendred syndrome.
SENSORY NEURONS Class of neurons that specifically regulate and control external stimuli (senses: sight, sound).
SEPSIS An infection of the bloodstream.
SEPTAL Relating to the septum, the thin muscle wall dividing the right and left sides of the heart. Holes in the septum are called septal defects.
SEPTUM PELLUCIDUM A membrane between two of the normal cavities of the brain that prevents electrical signals from passing between different portions of the brain.
SERIAL CASTING A series of casts designed to gradually move a limb into a more functional position.
SEROLOGICAL Pertaining to serology, the science of testing blood to detect the absence or presence of antibodies (an immune response) to a particular antigen (foreign substance).
SEROSITIS Inflammation of a serosal membrane. Polyserositis refers to the inflammation of two or more serosal membranes.
SEROTONIN DOPAMINE ANTAGONIST (SDA) The newer second-generation antipsychotic drugs, also called atypical antipsychotics. SDAs include clozapine (Clozaril), risperidone (Risperdal), and olanzapine (Zyprexa).
SEROTYPE One form of a bacteria that has unique surface proteins. Each serotype causes a unique antibody response from a person's immune system.
| | |
| --- | --- |
| 1302 | G A L E E N C Y C L O P E D I A O F G E N E T I C D I S O R D E R S |
SERUM The liquid part of blood, from which all the cells have been removed.
SERUM CK TEST A blood test that determines the amount of the enzyme creatine kinase (CK) in the blood serum. An elevated level of CK in the blood indicates that muscular degeneration has occurred and/or is occurring.
SERUM CREATININE A chemical in the urine of kidney patients used to determine kidney disease and failure. Elevated levels of serum creatinine are an early marker for severe kidney disease or failure.
SEVERE COMBINED IMMUNODEFICIENCY (SCID) A group of rare, life-threatening diseases present at birth, that cause a child to have little or no immune system. As a result, the child's body is unable to fight infections.
SEX CHROMOSOMES The X and Y chromosomes that determine the sex of an individual.
SEX-LINKED Related to either the X or the Y chromosome.
SEX-LINKED DISORDER A disorder caused by a gene located on a sex chromosome, usually the X chromosome.
SHOCK An inability to provide the body with the oxygen it requires, sometimes due to large amounts of bleeding or fluid loss.
SHORT RIB POLYDACTYLY SYNDROMES A collection of genetic disorders characterized by abnormally short ribs and extra fingers or toes. Research is ongoing to determine if these disorders are the result of mutations in a common gene.
SHORT STATURE Shorter than normal height, can include dwarfism.
SHUNT A small tube placed in a ventricle of the brain to direct cerebrospinal fluid away from the blockage into another part of the body.
SIALIC ACID N-acetylneuraminic acid, a sugar that is often at the end of an oligosaccharide on a glycoprotein.
SICKLE CELL A red blood cell that has assumed an elongated shape due to the presence of hemoglobin S.
SICKLE CELL ANEMIA A chronic, inherited blood disorder characterized by sickle-shaped red blood cells. It occurs primarily in people of African descent, and produces symptoms including episodic pain in the joints, fever, leg ulcers, and jaundice.
SIGMOIDOSCOPY The visual examination of the inside of the rectum and sigmoid colon, using a lighted, flexible tube connected to an eyepiece or video screen for viewing.
SILVER SYNDROME An alternative term for RussellSilver syndrome. Many doctors use this term to mean an individual with Russell-Silver syndrome who also has body asymmetry.
SJÖGREN SYNDROME A chronic inflammatory disease often associated with rheumatoid arthritis.
SKELETAL DYSPLASIA A group of syndromes consisting of abnormal prenatal bone development and growth.
SKELETAL MUSCLE Muscles under voluntary control that attach to bone and control movement.
SKIN ERYTHEMA Irregular red streaks of skin.
SKIN HEMATOMA Blood from a broken blood vessel that has accumulated under the skin.
SLEEP APNEA Temporary cessation of breathing while sleeping.
SLEEP PARALYSIS An abnormal episode of sleep in which the patient cannot move for a few minutes, usually occurring on falling asleep or waking up. Often found in patients with narcolepsy.
SLY DISEASE Autosomal recessive metabolic disorder caused by dysfunction of the lysosomal enzyme betaglucuronidase.
SMALL INTESTINE The part of the digestive tract between the stomach and the large intestine.
SMALL TESTES Refers to the size of the male reproductive glands, located in the cavity of the scrotum.
SOMATIC Relating to the nonreproductive parts of the body.
SOMATIC CELLS All the cells of the body except for the egg and sperm cells.
SOMATIC GENE THERAPY The introduction of genes into tissue or cells to treat a genetic related disease in an individual.
SOMATOSTATIN A body chemical, known as a cyclic peptide, involved in the release of human growth hormone from the pituitary gland.
SORE An open wound, bruise, or lesion on the skin.
SPASMODIC DYSPHONIA A focal dystonia that causes involuntary "spasms" of the vocal cords—leading to interruptions of speech and a decrease in voice quality.
SPASTIC A condition in which the muscles are rigid, posture may be abnormal, and fine motor control is impaired.
SPASTIC PARAPLEGIA Inability to walk, due to lack of proper neural control over the leg muscles.
| | |
| --- | --- |
| G A L E E N C Y C L O P E D I A O F G E N E T I C D I S O R D E R S | 1303 |
SPASTICITY Increased muscle tone, or stiffness, which leads to uncontrolled, awkward movements.
SPECIFICITY The proportion of people without a disease who are correctly classified as healthy or not having the disease (test negative based on diagnostic criteria). The higher the specificity of a test or diagnostic criteria, the lower the number of 'false positives,' people who do not have a disease but who 'test' positive.
SPEECH THERAPIST Person who specializes in teaching simple exercises to improve speech.
SPERMATOZOA Mature male germ cells that develop in the seminiferous tubules of the testes.
SPHEROCYTES Red blood cells that are spherical in shape, as opposed to the normal bi-concave shape. Spherocytes are more rigid and their membranes are more fragile than normally-shaped red blood cells.
SPHINGOMYELIN A group of sphingolipids containing phosphorus.
SPHINGOMYELINASE Enzyme required to breakdown sphingomyelin into ceramide.
SPHYGMOMANOMETER An inflatable cuff used to measure blood pressure.
SPINA BIFIDA An opening in the spine.
SPINA BIFIDA OCCULTA The failure of vertebrae to close into the neural tube without nerves protruding. This is most often asymptomatic.
SPLAY Turned outward or spread apart.
SPLEEN Organ located in the upper abdominal cavity that filters out old red blood cells and helps fight bacterial infections. Responsible for breaking down spherocytes at a rapid rate.
SPLENIC FLEXURE The area of the large intestine at which the transverse colon meets the descending colon.
SPLENOMEGALY Enlargement of the spleen.
SPONDYLOARTHRITIS (SPONDYLITIS) Inflammatory disease of the joints of the spine.
SPONDYLOSIS Arthritis of the spine.
SPONGIFORM ENCEPHALOPATHY A form of brain disease characterized by a "sponge-like" appearance of the brain either on autopsy or via magnetic resonance imaging (MRI).
SPONTANEOUS Occurring by chance.
SPORADIC Isolated or appearing occasionally with no apparent pattern.
SPORADIC INHERITANCE A status that occurs when a gene mutates spontaneously to cause the disorder in a person with no family history of the disorder.
SPUTUM A mixture of saliva and mucus from the lungs.
STAGE The extent of a tumor. Tests will be done to determine if a tumor is localized to an organ or if it has spread to the lymph nodes and/or other organs. Treatment depends upon the stage of the cancer.
STAGING A method of describing the degree and location of cancer.
STATIC ENCEPHALOPATHY A disease of the brain that does not get better or worse.
STELLATE A star-like, lacy white pattern in the iris. Most often seen in light-eyed individuals.
STENOSIS The constricting or narrowing of an opening or passageway.
STETHOSCOPE An instrument used for listening to sounds within the body, such as those in the heart or lungs.
STILLBIRTH/STILLBORN The birth of a baby who has died sometime during the pregnancy or delivery.
STOMACH An organ that holds and begins digestion of food.
STRABISMUS An improper muscle balance of the ocular muscles resulting in crossed or divergent eyes.
STROKE A sudden neurological condition related to a block of blood flow in part of the brain, which can lead to a variety of problems, including paralysis, difficulty speaking, difficulty understanding others, or problems with balance.
STROMA Middle layer of the cornea, representing about 90% of the entire cornea.
SUBARACHNOID SPACE The space between two membranes surrounding the brain, the arachnoid and pia mater.
SUBCORTICAL BAND HETEROTOPIA A mild form of lissencephaly type 1 in which abnormal bands of gray and white matter are present beneath the cortex near the ventricles.
SUBCORTICAL INFARCTS Obstruction of nerve centers below the cerebral cortex of the brain.
SUBMETACENTRIC Positioning of the centromere between the center and the top of the chromosome.
SUBSTANTIA NIGRA One of the movement control centers of the brain.
SUDDEN INFANT DEATH SYNDROME (SIDS) The general term given to "crib deaths" of unknown causes.
SULFATE A chemical compound containing sulfur and oxygen.
SUTURE "Seam" that joins two surfaces together.
| | |
| --- | --- |
| 1304 | G A L E E N C Y C L O P E D I A O F G E N E T I C D I S O R D E R S |

SYMPHALANGISM Fusion of phalanges at their ends.
SYMPTOMATIC CARRIER A heterozygous person who carries a semi-dominant trait. This person experiences milder characteristics of this trait than a person who is homozygous or hemizygous in this trait.
SYNCHRONOUS Occurring simultaneously.
SYNCOPE A brief loss of consciousness caused by insufficient blood flow to the brain.
SYNDACTYLY Webbing or fusion between the fingers or toes.
SYNDROME A group of signs and symptoms that collectively characterize a disease or disorder.
SYNDROMIC HEARING LOSS Hearing loss accompanied by other symptoms that characterize a larger genetic syndrome of which hearing loss is just one of the characteristics.
SYNKINESIA Occurs when part of the body will move involuntarily when another part of the body moves.
SYNOPHRYS A feature in which the eyebrows join in the middle. Also called blepharophimosis.
SYNOVITIS Inflammation of the synovium, a membrane found inside joints.
SYRINGOMYELIA Excessive fluid in the spinal cord.
SYSTEMIC SCLEROSIS A rare disorder that causes thickening and scarring of multiple organ systems.
SYSTOLIC BLOOD PRESSURE Blood pressure when the heart contracts (beats).
I T
TACHYCARDIA An excessively rapid heartbeat; a heart rate above 100 beats per minute.
TALIPES EQUINOVARUS A type of clubfoot characterized by a downward and inward pointing foot.
TAY-SACHS DISEASE An inherited biochemical disease caused by lack of a specific enzyme in the body. In classical Tay-Sachs disease, previously normal children become blind and mentally handicapped, develop seizures, and decline rapidly. Death often occurs between the ages of three to five years. Tay-Sachs disease is common among individuals of eastern European Jewish background but has been reported in other ethnic groups.
TCA CYCLE Formerly know as the Kreb's cycle, this is the process by which glucose and other chemicals are broken down into forms that are directly useable as energy in the cells.
TELANGIECTASIA An abnormal widening of groups of small blood vessels in the skin.
TELANGIECTASIS Very small arteriovenous malformations, or connections between the arteries and veins. The result is small red spots on the skin known as "spider veins".
TELANGIECTATIC A localized collection of distended blood capillary vessels.
TELESCOPING A term sometimes used to describe the relatively rapid progression of alcoholism in women, even though women usually begin to drink heavily at later ages than men do.
TELOGEN The resting phase of the hair growth cycle.
TENDON A strong connective tissue that connects muscle to bone.
TENOTOMY A surgical procedure that cuts the tendon of a contracted muscle to allow lengthening.
TENSILON TEST A test for diagnosing myasthenia gravis. Tensilon is injected into a vein and, if the person has MG, their muscle strength will improve for about five minutes.
TERATOGEN Any drug, chemical, maternal disease, or exposure that can cause physical or functional abnormalities in an exposed embryo or fetus.
TERATOGENIC Any agent that can cause birth defects or mental retardation in a developing fetus. Common teratogens are medications or other chemicals but they also include infections, radiation, maternal medical condition, and other agents.
TERATOGENIC FACTOR Any factor that can produce congenital abnormalities.
TERMINAL DELETION The abnormal early termination of a chromosome caused by the deletion of one of its ends.
TESTES The male reproductive organs that produce male reproductive cells (sperm) and male hormones.
TESTICLES Two egg-shaped glands that produce sperm and sex hormones.
TESTOSTERONE Hormone produced in the testicles that is involved in male secondary sex characteristics.
TETRALOGY OF FALLOT A congenital heart defect consisting of four (tetralogy) associated abnormalities: ventricular septal defect (VSD—hole in the wall separating the right and left ventricles); pulmonic stenosis (obstructed blood flow to the lungs); the aorta "overrides" the ventricular septal defect; and thickening (hypertrophy) of the right ventricle.
| | |
| --- | --- |
| G A L E E N C Y C L O P E D I A O F G E N E T I C D I S O R D E R S | 1305 |
TETRAPHOCOMELIA Absence of all, or a portion of, all four limbs. The hands or feet may be attached directly to the trunk.
TETRAPLEGIA Paralysis of all four limbs. Also called quadriplegia.
TETRAPLOIDY A form of polyploidy; four sets of chromosomes.
THALASSEMIA An inherited group of anemias occurring primarily among people of Mediterranean descent. It is caused by abnormal formation of part of the hemoglobin molecule.
THALIDOMIDE A mild sedative that is teratogenic, causing limb, neurologic, and other birth defects in infants exposed during pregnancy. Women used thalidomide (early in pregnancy) in Europe and in other countries between 1957 and 1961. It is still available in many places, including the United States, for specific medical uses (leprosy, AIDS, cancer).
THERMOLABILE Heat-sensitive. A thermolabile protein is a protein that easily loses its shape when heated even only slightly.
THORACIC CAVITY The chest.
THORACOPAGUS Conjoined twins joined at the upper body who share a heart.
THROMBOCYTOPENIA A persistent decrease in the number of blood platelets usually associated with hemorrhaging.
THROMBOEMBOLISM A condition in which a blood vessel is blocked by a free-floating blood clot carried in the bloodstream.
THYMUS GLAND An endocrine gland located in the front of the neck that houses and transports T cells, which help to fight infection.
THYROID GLAND A gland located in the front of the neck that is responsible for normal body growth and metabolism. The thyroid traps a nutrient called iodine and uses it to make thyroid hormones, which allow for the breakdown of nutrients needed for growth, development, and body maintenance.
THYROID STIMULATING HORMONE (THYROTROPIN) A hormone that stimulates the thyroid gland to produce hormones that regulate metabolism.
THYROXINE (T4) AND TRIIODOTHYRONINE (T3)
Thyroid hormones.
TIC Brief and intermittent involuntary movement or sound.
TISSUE Group of similar cells that work together to perform a particular function. The four basic types of
tissue include muscle, nerve, epithelial, and connective tissues.
TONE A term used to describe the tension of muscles. Increased tone is increased tension in the muscles.
TONOMETER A device used to measure fluid pressures of the eye.
TORSADE DE POINTES A type of tachycardia of the ventricles that is characteristic of long-QT syndrome and Jervell and Lange Nielsen syndrome.
TORTICOLLIS Twisting of the neck to one side that results in abnormal carriage of the head and is usually caused by muscle spasms. Also called wryneck.
TORTUOUS Having many twists or turns.
TOXIC Poisonous.
TRABECULAR MESHWORK A sponge-like tissue that drains the aqueous humor from the eye.
TRACHEA Long tube connecting from the larynx down into the lungs, responsible for passing air.
TRACHEO-ESOPHAGEAL FISTULA Abnormal connection between the trachea and esophagus, frequently associated with the esophagus ending in a blind pouch.
TRACHEOSTOMY An opening surgically created in the trachea (windpipe) through the neck to improve breathing.
TRACTION ALOPECIA Hair loss caused by pressure or tension on the scalp related to certain types of hair styles or equipment worn on the head.
TRAIT The set of physically observable characteristics that results from the expression of a gene.
TRANS-RECTAL ULTRASOUND A procedure where a probe is placed in the rectum. High-frequency sound waves that cannot be heard by humans are sent out from the probe and reflected by the prostate. These sound waves produce a pattern of echoes that are then used by the computer to create sonograms or pictures of areas inside the body.
TRANSCRIPTION The process by which genetic information on a strand of DNA is used to synthesize a strand of complementary RNA.
TRANSCRIPTION FACTOR A protein that works to activate the transcription of other genes.
TRANSFERASES Family of enzymes that transfer a specific chemical group from one molecule to another.
TRANSFUSION The injection of a component of the blood from a healthy person into the circulation of a person who is lacking or deficient in that same component of the blood.
| | |
| --- | --- |
| 1306 | G A L E E N C Y C L O P E D I A O F G E N E T I C D I S O R D E R S |
TRANSGENIC EXPERIMENT A genetic experiment in which a gene can be added to a laboratory animal's genetic material. The behavior of the altered animal can be compared with the behavior of an unaltered animal to help pinpoint the role of the gene affecting it.
TRANSLOCATION The transfer of one part of a chromosome to another chromosome during cell division. A balanced translocation occurs when pieces from two different chromosomes exchange places without loss or gain of any chromosome material. An unbalanced translocation involves the unequal loss or gain of genetic information between two chromosomes.
TRANSMEMBRANE Anything that spans the width of a membrane.
TRANSPLANTATION The implanting of an organ from either a deceased person (cadaver) or from a live donor to a person whose organ has failed.
TRANSPOSITION OF THE GREAT ARTERIES A reversal of the two great arteries of the heart, causing blood containing oxygen to be carried back to the lungs and blood that is lacking in oxygen to be transported throughout the body.
TRANSVAGINAL ULTRASOUND A way to view the ovaries using sound waves. A probe is inserted into the vagina and the ovaries can be seen. Color doppler imaging measures the amount of blood flow, as tumors sometimes have high levels of blood flow.
TRANSVERSION A genetic term referring to a specific substitution of one base pair for another. There are only four possible tranversions: guanine for cytosine, cytosine for guanine, adenine for thymine, or thymine for adenine.
TRAUMA Injury.
TRICHOTILLOMANIA A psychiatric disorder characterized by hair loss resulting from compulsive pulling or tugging on one's hair.
TRIGGER DRUGS Specific drugs used for muscle relaxation and anesthesia that can trigger an episode of malignant hyperthermia in a susceptible person. The trigger drugs include halothane, enflurane, isoflurane, sevoflurane, desflurane, methoxyflurane, ether, and succinylcholine.
TRIGLYCERIDES Certain combinations of fatty acids (types of lipids) and glycerol.
TRIGONOCEPHALY An abnormal development of the skull characterized by a triangular shaped forehead.
TRIMESTER A three-month period. Human pregnancies are normally divided into three trimesters: first (con-
ception to week 12), second (week 13 to week 24), and third (week 25 until delivery).
TRINUCLEOTIDE A sequence of three nucleotides.
TRINUCLEOTIDE REPEAT EXPANSION A sequence of three nucleotides that is repeated too many times in a section of a gene.
TRIOSE PHOSPHATE ISOMERASE Abbreviated TPI, this is the enzyme responsible for the conversion of dihydroxyacetone phosphate (DHAP) into D-glyceraldehyde- 3-phosphate (GAP). DHAP and GAP are the two major products of a step in the multi-step process that converts glucose into ATP to supply the body with the energy it needs to sustain itself. Only GAP can continue in this process, but DHAP is produced in much higher quantities. People with TPI deficiency cannot change DHAP into GAP as efficiently as unaffected people, resulting in insufficient amounts of ATP from glucose to maintain normal cell function.
TRIPHALANGEAL THUMB (TPT) A thumb that has three bones rather than two.
TRIPLOIDY A form of polyploidy; three sets of chromosomes.
TRISOMY The condition of having three identical chromosomes, instead of the normal two, in a cell.
TRISOMY 18 A chromosomal alteration where a child is born with three copies of chromosome 18. This results in multiple birth defects and mental retardation.
TRUNCUS ARTERIOSUS Having only one artery coming from the heart instead of two. Often there is a ventricular septal defect (VSD) present.
TRYPSIN A digestive enzyme found in pancreatic fluid that breaks down proteins. This enzyme is abnormal in hereditary pancreatitis.
TRYPTOPHAN A crystalline amino acid widely distributed in proteins and essential to human life.
TUBULE A small tube lined with glandular epithelium in the kidney.
TUMOR An abnormal growth of cells. Tumors may be benign (noncancerous) or malignant (cancerous).
TUMOR SUPPRESSOR GENE Genes involved in controlling normal cell growth and preventing cancer.
TURNER SYNDROME Chromosome abnormality characterized by short stature and ovarian failure, caused by an absent X chromosome. Occurs only in females.
TYMPANOPLASTY Any of several operations on the eardrum or small bones of the middle ear to restore or improve hearing in patients with conductive hearing loss.
| | |
| --- | --- |
| G A L E E N C Y C L O P E D I A O F G E N E T I C D I S O R D E R S | 1307 |

TYPE I INCONTINENTIA PIGMENTI Sporadic IP. This disorder is caused by mutations in the gene at Xp11. These mutations are not inherited from the parents, they are de novo mutations. This type of IP probably represents a different disease than type II IP.
TYPE II INCONTINENTIA PIGMENTI Familial, malelethal, type IP. This type of IP is the "classic" case of IP. It is caused by mutations in the NEMO gene located at Xq28. Inheritance is sex-linked recessive.
TYROSINE An aromatic amino acid that is made from phenylalanine.
I U
ULTRASONOGRAM A procedure where high-fre- quency sound waves that cannot be heard by human ears are bounced off internal organs and tissues. These sound waves produce a pattern of echoes, which are then used by the computer to create sonograms or pictures of areas inside the body.
ULTRASOUND An imaging technique that uses sound waves to help visualize internal structures in the body.
ULTRASOUND EVALUATION A procedure which examines the tissue and bone structures of an individual or a developing baby.
ULTRASOUND EXAMINATION Visualizing the unborn baby while it is still inside the uterus.
UMBILICAL HERNIA Protrusion of the bowels through the abdominal wall, underneath the navel.
UNDESCENDED TESTICLES Testicles that failed to move from the abdomen to the scrotum during the development of the fetus.
UNILATERAL Refers to one side of the body or only one organ in a pair.
UNIPARENTAL DISOMY Chromosome abnormality in which both chromosomes in a pair are inherited from the same parent.
UPSHOOT Upward movement of the eye.
UREA A nitrogen-containing compound that can be excreted through the kidney.
UREA CYCLE A series of complex biochemical reactions that remove nitrogen from the blood so ammonia does not accumulate.
UREA CYCLE DISORDER A disease caused by a lack of the enzyme that removes ammonia from the blood.
UREMIC POISONING Accumulation of waste products in the body.
URETERS Tubes through which urine is transported from the kidneys to the bladder.
URETHRA The tubular portion of the urinary tract connecting the bladder and external meatus through which urine passes. In males, seminal fluid and sperm also pass through the urethra.
URETHRITIS Inflammation of the urethra.
URINARY URGENCY An exaggerated or increased sense of needing to urinate.
URTICARIA Also known as hives. Usually associated with an allergic reaction.
UTERUS A muscular, hollow organ of the female reproductive tract. The uterus contains and nourishes the embryo and fetus from the time the fertilized egg is implanted until birth.
UVEITIS Inflammation of all or part of the uvea, which consists of the middle vascular portion of the eye including the iris, ciliary body, and choroid.
I V
VACCINE An injection, usually derived from a microorganism, that can be injected into an individual to provoke an immune response and prevent future occurrence of an infection by that microorganism.
VACUOLATION The formation of multiple vesicles, or vacuoles, within the cytosol of cells.
VARIABLE EXPRESSION Instances in which an identical genetic mutation leads to varying traits from affected individual to affected individual. This variance may occur between members of two separately affected families or it may occur between affected members of the same family.
VARIABLE EXPRESSIVITY Differences in the symptoms of a disorder between family members with the same genetic disease.
VARIABLE PENETRANCE A term describing the way in which the same mutated gene can cause symptoms of different severity and type within the same family.
VASCULAR Having to do with blood vessels.
VASCULAR MALFORMATION Abnormality of the blood vessels that often appears as a red or pink patch on the surface of the skin.
VAS DEFERENS The long, muscular tube that connects the epididymis to the urethra through which sperm are transported during ejaculation.
| | |
| --- | --- |
| 1308 | G A L E E N C Y C L O P E D I A O F G E N E T I C D I S O R D E R S |