Добавил:
Upload
Опубликованный материал нарушает ваши авторские права? Сообщите нам.
Вуз:
Предмет:
Файл:
ICCROM_05_HistoryofConservation00_en
.pdf Figure 286. Abbey ruins in Yorkshire: Ruskin's message has been well received when dealing with ruins
example Gothic sculpture was picturesque due to the way shadows and masses of shadows were handled as a part of the composition, while classical sculpture - like the metopes of the Parthenon - was not because it was intended to be seen against a darker background, and shadows were used mainly to clarify the subject. Artists could also treat their subject in a picturesque way, for example in the arrangement of the hair. Concerning historic buildings, the accidental, ruinous picturesqueness was not the main thing; it was the 'noble picturesque', "that golden stain of time", the marks of ageing on the materials, which give it character. Considering that a building would thus be 'in its prime' only after four or five centuries, it was important to be careful in the choice of building materials to make them stand weathering for such a long time. (130)
Ruskin's criticism of Italian 'Restorations'
During his travels, Ruskin saw decay and restoration everywhere. In his letters to his father from Italy, there are pages and pages of anger for the loss of familiar works of art, such as the destruction of two Giotto's frescoes in the Campo Santo of Pisa; he exclaimed his feelings for the "Poor old Baptistery - all its precious old carving is lying kicking about the grass in front
of it - the workmen are wonderful at the 'knockin' down', like Sam Weller (Pickwick Papers, ch. 3738)". (131) In Verona, he was just in time to see
"the last of the rich weeds and waving ivy on the massy brick tower, just in time to catch one idea of the grand range of Venetian arches in its inner court. Down they all go - or are being bricked up, the mouldings dashed off the square window frames, regular Mr Snell - in a month or two more it will be all in order, and as tidy as Waterloo Place, only the architecture not so good." (132)
In Venice, "on the Ca' d'Oro,the noblest Palace of the grand Canal, the stonemasons are hard at work, and of all its once noble cornice there remains one fragment only." (133)
"I am but barely in time to see the last of dear old St.Mark's. They have ordered him to be 'pulito', and after white-washing the Doges Palace, and daubing it with the Austrian national distillation of coffings & jaundice, they are scraping St. Mark's clean. Off go all the glorious old weather stains, the rich hues of the marble which nature, mighty as she is, has taken ten centuries to bestow
..." (134)
In Italy he found the "whole nation employed in destroying the most precious of its heritages, and sinking deeper & deeper every day into apathy, ignorance, & sensuality." (135) And he wrote to his father that he had to prolong his stay in order to be able to make at least a drawing of all the treasures that were being destroyed.
Maintenance and Care
Even the Campanile of Giotto was under "chipping & cleaning, &putting in new bits, which though they are indeed of the pattern of the old ones, are entirely wanting in the peculiar touch & character of the early chisel. So that it is no longer Giotto - it is a copy...
whose power of addressing the feelings as a whole, is quite gone."(136) What should be done then with these historic buildings in order not to lose their historical values? Ruskin wrote in June 1845, "This I would have. Let them take the greatest possible care of all they have got, & when care will preserve it no longer, let it perish inch by inch, rather than retouch it." (137)
This phrase that he later included in the "Lamp of Memory", has almost become Ruskin's 'trade mark'. He did not mean, however, that one should not face the need of repair; what he wanted to avoid, was the
| | |
| --- | --- |
| A History of Architectural Conservation | Page 311 | Figure 287. Detail of Giotto's Bell Tower in Florence
'necessity of restoration', which was often given as an excuse. He mentions the Abbey of St. Ouen which he says was pulled down in order to give work to some 'vagrants'. (138) He insisted that proper care be taken of buildings, keeping their roofs in good repair, and the gutters free of dead leafs, so as to make them last longer.
"Watch an old building with an anxious care; guard it as best you may, and at any cost, from every influence of dilapidation. Count its stones as you would jewels of a crown; set watches about it as if at the gates of a besieged city; bind it together with iron where it loosens; stay it with timber where it declines; do not care about the unsightliness of the aid ..." (139)
The question of maintenance was taken up by William Morris later as one of the main principles of conservation. Ruskin was also concerned about new development in urban areas, and the loss of identity of old towns if their buildings were destroyed to make way for new squares and wider streets. He warned against taking false pride in these, and drew attention instead to the values found in the old districts and the dark streets of the old town. (140)
Ruskin's Proposal for an Association
In 1854, Ruskin was invited to give the opening speech at the new Crystal Palace, and he used this opportunity to make an appeal for the sake of works of art and historic buildings. He was not so concerned for the new streets and boulevards being built in Paris, because of its "peculiar character of bright magnificence", but he was seriously worried about its effect all over Europe on the existing historic cities. He mentioned the old Norman houses at Rouen, which were to be completely renewed and whitewashed in order to respect the newness of the recent hotels and offices, not to speak of the destructions that had already started in other towns. He utterly condemned the restoration of the principal cathedrals of France under the Second Empire;although these pretended to have been done with 'mathematical exactness' and great skill. He appealed to all those who had any concern for antiquities and archaeology or works of art, to give up some personal desires, and make a contribution toward the saving of works now lying and rotting without care, and to provide care for historic buildings. he proposed that
"An association might be formed,thoroughly organized so as to maintain active watchers and agents in every town of importance, who, in the first place, should furnish the society with a perfect account of every monument of interest, and then with a yearly or half-yearly report of the state of such monuments,and of the changes proposed to be made upon them." (141)
He proposed further that a fund should be formed in order to buy threatened properties, or assist their owners in keeping them up, as well as help the association to influence to prevent 'unwise restoration and unnecessary destruction'. (142)
These proposals had no immediate effect because his audience was not prepared to accept this sort of action. However, Ruskin approached the Society of Antiquaries, trying to persuade them to consider this task; but while refusing the proposal to act as watchmen,the Society acted favourably on the idea of a conservation fund. In January 1855, the Executive Committee proposed the conditions for the fund, which were approved by Ruskin, who paid œ25 to start it. (143) In March a paper was circulated, based on the principles of preservation of old churches from further damage, but of not attempting any restoration. This paper, however, met with opposition from the Church, which complained that it would be an offence against those who in recent years had done
their best to improve God's House for His glory and accommodate the needs of the increasing population. (144)This was practically the end of the story, because although a few more pounds were given, and a couple of minor repairs were done, the rest of the money was still waiting to be used some twenty years later.
Development of Conservation Principles
The failure of this initiative was much regretted, (145) but although archaeological societies existed in most parts of the country,there was little interest yet in interference in preservation activities. The churches needed to be used, and consequently repaired and kept as healthy as possible in terms of wetness both from the roof and from the ground. The influence of both Ruskin and Scott was,however, becoming felt, and at least some speakers (such as Henry E.J.Dryden at Leicester and J.H.Markland at Worcester) at the architectural and archaeological societies began to draw attention to the manner in which repairs and restorations were being carried out. Restoration could at the time be defined as "a putting something into a state different from that in which we find it; but similar to that in which it once was". (146) First of all it was recommended not to try to restore to the 'original', of which often only a corner may remain, but to content with the nearest to the best; the use of cement could now be tried to consolidate faulty sections of structures, without dismantling them. The question of authenticity and avoidance of anything leading to deception were specially emphasized. The proposal was made to cut a date in a window reproduced on the basis of an old model. Attention was further given to avoid scraping of 'scaling' old weathered stones as had happened at Durham earlier in the century. Methods of pointing were looked at critically; and the preservation of any surfaces with decorative painting, and fragments of stained glass,was strongly recommended. The question of style in modern additions to an old fabric had already been touched on by Scott in his Plea. Considering that the 'favourite modern style' corresponded to the Gothic of the thirteenth century, one had to be careful in using this in order not to create a controversial and confusing situation; in1854 Dryden returned to the subject giving examples of what to avoid in restoration - such as building a fourteenth-century high pitched roof over fifteenth-century walls. (147)
Scott's Reaction to Ruskin's Principles
Having read the "Lamp of Memory", Scott thought that Ruskin had gone far beyond him in his conservatism. He considered the refusal of restoration
quite appropriate in the case of antique sculptures or ruined structures, but pointed out, that buildings that were not only monuments but had to be used, such as churches, could not stay without repairs from time to time. He reminded that the damage had already been done in the past. (148) In 1862, he presented a lengthy paper at a meeting of the RIBA developing the argument in further detail, and taking care to apply Ruskin's principles as far as possible. (149) He divided ancient architectural remains into four categories: the 'mere antiquities'such as Stonehenge, ruins of ecclesiastical or secular buildings, buildings in use, and fragmentary remains in more modern buildings. He emphasized that the last category included valuable fragments of domestic architecture, which were "of great practical importance to the student of our old architecture". (150) He did not think that the first category present any special problems, while the second needed urgent action due to rapid decay of structures exposed to weather. Here he recommended Ruskin's receipt of protecting the wall tops, grouting where necessary, bonding, underpinning or buttressing if absolutely necessary, but doing it all so as not to change the original appearance and picturesqueness of the ruin, and he added that if any new work were needed, "it will be best to make the new work rough, and of old materials, but in no degree to mask it, but rather to make it manifest that it is only added to sustain the original structure". (151) He himself had consolidated the west front of the ruined Crowland Abbey in this manner. (152)
As to buildings in use, he agreed with Ruskin that the aim of restoration was the preservation of the "greatest possible amount of ancient work intact", but he confessed: "we are all offenders"! (153) To avoid a restoration resulting in a complete 'blank', however, and in order to ensure that a building should maintain the maximum of its historic material, he recommended as a 'beau-ideal' of restoration,that it should be carried out "in a tentative and gradual manner ...and rather feeling one's way and trying how little will do than going on any bold system". (154) He thought it better to undertake the work in small contracts rather than one large, for the architect he recommended a complete survey, small scale repairs and consolidation of weathered elements "from time to time", as well as
"absolute measured drawings with minute descriptions of all he discovers, and all which he is able fairly to infer from the evidence thus obtained, he may be able at last to make (with more or less certainty) a restoration on paper of the lost
| | |
| --- | --- |
| A History of Architectural Conservation | Page 313 |
and partially recovered design, which in any case would be most useful, but which, if a restoration de facto were at any future time determined on, would be absolutely invaluable." (155)
In the discussion, G.E. Street (1824-81), restorer of York Minster,further emphasized the importance of the architect being personally involved in all phases of the detailed inspection of buildings, "it was impossible that a man could thoroughly understand a building till he had measured and drawn every part of it himself". (156) He believed too that supervision should never be left to the clerk of the works; most mistakes were done in the architect's absence. (157)
17.4 The Anti-Restoration Movement
RIBA Guidelines for Conservation
Scott admired Professor Willis' skill in finding archaeological evidence for reconstructions, comparingthissortofworktothatofapalaeontologist, and he believed that a historical building could be rebuilt on the basis of logical analogy like a skeleton. However, he was still very critical of the restoration practice in France. This argument was taken up in the discussion also by Street; while admiring the great energy, zeal and skill of French professionals, their excellent cataloguing of all important buildings of the country, and the valuable reports by Mérimée, he insisted that there would be a great danger in entrusting the architectural heritage of Britain to the hands of the Government, which was clearly demonstrated in the system of 'wholesale restorations' in France. (158) He preferred that the legal guardians of churches, bishops, archdeacons and rural deans, should consult recognized professionals when dealing with restoration. Nevertheless George Godwin maintained that although Britton and Ruskin had not been successful in their attempts, the time might now be ripe for the Government to be involved. (159) At the end, the RIBA Council was requested to nominate a Committee:
"to draw up a series of practical rules and suggestions for the treatment of ancient buildings requiring reparation, and to put themselves in communication with other architectural and antiquariansocieties,withaviewofobtainingtheir co-operation in considering such measures as their united wisdom may suggest for the promotion of the faithful and authentic conservation of ancient monuments and remains, and to report on the same to this Institute." (160)
As an immediate result of the meeting, a Committee was appointed, and in 1865 were published a set of practical rules and suggestions, under the heading Conservation of Ancient Monuments and Remains. It was in two parts, "General advice to promoters of the restoration of ancient buildings" and "Hints to workmen engaged on the repairs and restoration of ancient buildings". To have legal protection for ancient monuments was to take two more decades. (161) The 1865 document was drafted mainly on the basis of Scott's paper. In the title 'conservation' was preferred to 'restoration' - obviously Ruskinian, but also in agreement with what Scott had suggested in his paper.
It was considered most important to carry out a careful archaeological and historical survey, and prepare measured drawings of the building before anything was decided about eventual alterations. The building was to be well photographed before any works started, as well as making a careful search "for indications of ancient doorways, - window openings, - reredos", etc. (162) Special concern was given to the conservation of all building periods, as well as of monuments, effigies, stained glass, wall paintings, etc.
It was further emphasized that every building had a historic value, and that this would be gone if its authenticity was destroyed. There were specific recommendations for the conservation in situ of anything that could have any value, such as fragments of decorated plaster, stained glass, details of metal fittings, and inscriptions. Scraping of old surfaces was forbidden, cement was recommended for consolidation and re-fitting loose stones, white shellac and a solution of alum and soap were advised for stone consolidation.
Following Street's recommendations, it was preferred to avoid re-plastering in order to expose and show "the history of the fabric with its successive alterations as distinctly as possible". (163) There was, however, still some lingering influence of the Cambridge Camden Society, for example in the "clearance of obstructions", including "wall linings, - pavements, - flooring, - galleries, - high pews, - modern walls, - partitions, - or other incumbrancies, as may conceal the ancient work". (164) This document contributed to a new approach to the conservation of historic buildings, although some of its technical recommendations such as the removal of renderings, and the use of cement and stone consolidants have later caused their problems.
Conservation Principles
The period from the later 1860s through the 1870s was an active one for discussion about restoration and anti-restoration; Scott himself participated. During the years 1873 to 1875, he served as President of the RIBA, and each year his inaugural address dealt with questions related to the destructive restoration of mediaeval buildings; he was ready to curse "the day when the then youthful Cambridge Camden Society, all too sanguine and ardent, adopted for their motto the ominous words so sadly realized, 'Donce Templa refeceris'." (165) In 1874, Ruskin was offered the Gold Medal of the RIBA, but he refused on the grounds that so much destruction of works of art and historic buildings was still going on all over Europe,
"for we have none of us, it seems to me, any right remaining either to bestow or to receive honours; and least of all those which proceed from the Grace, and involve the Dignity, of the British Throne." (166)
Although Scott believed that he had fought for the sake of 'conservation' all his life, he now found himself to be one of the accused. In 1877, he answered an article on "Thorough Restoration" by Rev. W.J. Loftie (167) with his own called "Thorough Anti-Restoration", (168) in which he defended his work, and commented that
"while Mr Loftie does not think it worth while to say much about the common run of restoration, such as those which have provoked my most earnest protests, he devotes himself with a special gusto to writing down some of my own which I had flattered myself were unassailable, or to which I had at least devoted special love and earnest anxiety." (169)
Scott found that almost his very words had been taken out of his mouth and adduced to his own condemnation.
Sidney Colvin
The thoughts and words of Ruskin were gradually diffused and taken as their own by many others. In 1877, Sidney Colvin (1845-1927), Slade Professor of Fine Arts at Cambridge, summarized the concepts in his Restoration andAnti-Restoration. He conceived a building as a work of art, but different from a picture or a statue, which were completed at one time and for good; buildings instead, may exhibit the action of many modifying forces, or else have an uneventful simple life; but the more they bear the marks of such
forces, the greater is their historic value and interest; in other words,
"an ancient building is at once a work of art and a monument of history, and the one character is as essential to it as the other". (170)
Although this concept was present in Ruskin's writings, it was here formulated in a way that resembles later conservation theories, such as that of Cesare Brandi in Italy (171). Referring to Ruskin, Colvin stated that due to its picturesqueness and age-value, an historic building had a twofold charm; it was venerable, which implied, first, "that old workmanship in architecture is more beautiful than new; and second, that it is more interesting and suggests more solemn thoughts." (172)
History, however, did not stop in the Middle Ages, as it had for Scott, but included all periods, such as Queen Anne, in which fine workmanship could be found, but which were not appreciated by medievalists. He accused the restorers of lacking "a true historical sense", which would value each period and its contribution in its own right, and would not destroy blindly, as the 'fanatics' advocated.
"The right lover of art can see the virtue of one style without being blind to the virtue of another. He is perfectly sensible that the great, the inspired system of Middle Age architecture during its organic periods is a thing of very much
| | |
| --- | --- |
| higher beauty and | import than the systems of |
| the seventeenth and | eighteenth centuries, and |
he acknowledges that history often thus leaves its mark at the expense of art, and that a building, in accumulating historical value, often deteriorates in artistic value. But all the same, he can see that Queen Anne design is rich, wellproportioned, and appropriate in many uses, especially indecora tive woodwork; and he will infinitely rather have the genuine product of that age than the sham mediaeval product of to-day." (173)
He quoted another writer's words, who had said that "an old church is frequently not one, but many churches in one" (174), and maintained that it was madness to destroy later structures for the sake of archaeological research, ritual propriety, artistic continuity, or with the excuse of repair. He brought; out the recently translated article by Viollet-le-Duc, "On Restoration" (175), in which restoration was accepted as a shock to the building, and insisted that whatever discoveries might be made, they were
| | |
| --- | --- |
| A History of Architectural Conservation | Page 315 |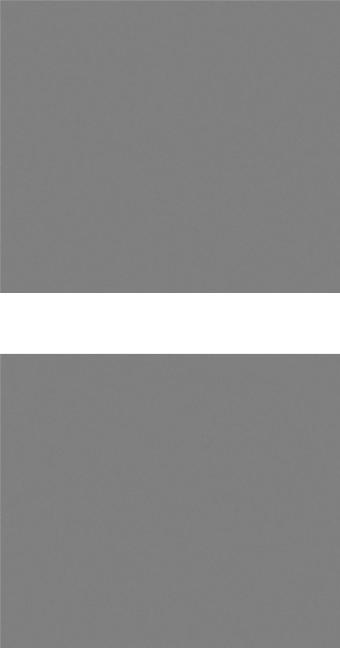 Figure 288. St Alban's Cathedral before restoration Figure 289. St Alban's Cathedral after rebuilding of the west front by Lord Grimthorpe
"at the cost of the integrity of the structure and the continuity of its history". (176)
J.J. Stevenson
Following the same line of thought as Colvin was John James Stevenson (1832-1908), a Scottish architect remembered principally for school buildings in the Queen Anne style; he was especially shocked by the restoration of lost parts in such a way that the new and old became indistinguishable, and as an example he told about his visit to Sainte-Chapelle in Paris where he was guided by Viollet-le-Duc. In describing the pains and care taken in the restoration and repainting of some polychrome niches, Viollet- le-Duc had appeared "unintentionally amusing". He had related that
"after portions had been restored in exact imitations of the old colouring, it was found
necessary sometimes completely to repaint them, in consequence of the discovery in the old work of some colour with which the new work would not harmonize. From this we may judge of the uncertainty of the restoration, and its authenticity in telling us what the old work was." (177)
He insisted that a manufactured document of a later date than the time if professed to belong to, was "worse than useless"; it was misleading and a falsification, and he referred to Carlyle, who had stressed "his reverence for absolute authenticity", and contributed to the ending of this sort of faking in the field of literature. (178) He also pointed out the example of the mutilated Elgin Marbles which sculptors earlier would have liked to complete and restore, but who were now prevented from this "by their culture". (179)
Lord Grimthorpe
Stevenson also attacked the work of Sir Edmund Beckett (later Lord Grimthorpe) for his proposed rebuilding of the west front of St. Alban's Abbey, accusing him of destroying valuable historic documents. Beckett answered him, refusing to accept any of the criticism:
"The fact is that the west front of St. Alban's ceased to exist as architecture, except the central part, and became brick walls long ago; and now the central part is also simply dead of old age, bad construction, worse building, and stone entirely unfit for external use, and has only two alternatives - to fall down or be rebuilt before it falls. Fortunately, enough remains of the inside of the porches to enable them to be, in the common sense of the word, restored, that is to say, retained some of the old stones, together with some new ones copying the old; many of the external arch stones of the central porch have also been found used as rubble in the modern walls. That being so, the only question is the mode of rebuilding the west front, except the porches; and that has nothing to do with the subject of 'Historical Documents', as Mr Stevenson absurdly calls it, as if any good were to be done by using common words in a sense in which no man understands them. It can never be an historical monument (to speak English and not nonsense) again. Even if anyone proposed to copy it, there is absolutely no architecture to copy, except that vile Perpendicular window, about the ugliest in England. Bad as it is, I contemplated letting it alone if it would have stood being let alone. But it would not, and I Figure 290. Tewksbury Abbey before restoration. Its proposed restoration by Scott caused William Morris to write a letter in the Atheneum and call a meeting for the foundation of SPAB
will certainly not spend sixpence in rebuilding or copying such a thing, which is the real meaning of 'restoring' it in its present condition." (180)
Earlier, Stevenson had also attacked Scott for his schemes in the same building, and Scott, rather taken aback, had given a lengthy answer to him. Becketts plans were actually carried out, leaving "little to be enjoyed outside" the church. (181)
The Society for the Protection of Ancient Buildings
On 5 March 1877, a letter written by William Morris (1834-96) was published in The Athenaeum, opposing destructive restoration and proposing an association in defence of historic buildings:
"My eye just now caught the word 'restoration' in the morning paper, and, on looking closer, I saw that this time it is nothing less than the Minster of Tewkesbury that is to be destroyed by Sir Gilbert Scott. Is it altogether too late to do something to save it - it and whatever else of beautiful or historical is still left us on the sites of the ancient buildings we were once so famous for? Would it not be of some use once for all, and with the least delay possible, to set on foot an association for the purpose of watching over and protecting these relics, which, scanty as they are now become, are still wonderful treasures, all the more priceless in this age of the world, when the newlyinvented study of living history is the chief joy of so many of our lives?" (182)
On 22 March, the new Society for the Protection of Ancient Buildings, SPAB, was formally founded at a meeting called by Morris. Amongst the early membersoftheSociety,thereweremanydistinguished personalities, such as Carlyle (who made a special
appeal for Wren's London churches), Ruskin, Prof. James Bryce, Sir John Lubbock, Lord Houghton, Prof. Sydney Colvin, Edward Burne-Jones and Philip Webb, the last two amongst Morris' closest friends. Morris, who had been the initiator of the Society, was elected its honorary secretary, and was the driving force in its activities. (183) The Society had an important role to play in uniting the forces against conjectural restoration, and promoting maintenance and conservative treatment. Its influence was felt not only in England, but also in other countries, such as Italy, France, Germany, Egypt, and India.
William Morris
To look briefly at the background of Morris, he spent several years with his family in Woodford Hall, a Palladian mansion in Epping Forest, where he could enjoy a rural idyll, and develop his love of nature, which were always to be felt in his art and approach to life. He also enjoyed reading the romantic historical novels of Sir Walter Scott, and when he started his studies at Oxford in 1853, he was strongly influenced by Carlyle's Past and Present, Charlotte Yonge's The Heir of Redclyffe (1853), and especially by Ruskin's The Stones of Venice, which was published during the first year of his studies. (184) Through Ruskin's writings Morris and his friend Burne-Jones, were also introduced to the Pre-Raphaelite movement. In 1854 and 1855, the two toured Belgium and northern France to study Flemish painting and Gothic architecture. Morris expressed himself as writer and poet, studying for example the folklore of Iceland; his main works were much appreciated by contemporaries, and Ruskin himself admired his poems. (162a) When Morris completed his university degree, he was already well instructed in mediaeval studies, and in 1856, he entered G.E. Streets office as an apprentice. Here he made friends with Philip Webb (1831-1915), Street's chief assistant, who later became his close collaborator. However, architect's work did not interest Morris, and so after a few months he let himself be pursuaded by D.G. Rossetti (1828-82) to leave the office and take up painting. Webb, who had made serious studies of English Gothic architecture, came to see that "modern medievalism was an open contradiction"; he left Street with the intention of trying to make buildings of the present day pleasant without pretences of style. (185)
The Lesser Arts
In 1861 Morris, with some friends including Rossetti and Webb, decided to set up a firm to provide services as 'Fine Art Workmen in Painting,
| | |
| --- | --- |
| A History of Architectural Conservation | Page 317 |
Carving, Furniture and the Metals', named Morris, Marshall, Faulkner & Co. (186) The aim of the firm, as promoted by Ruskin, was to involve the artists in the actual process of production, following the ideal of the mediaeval artist-craftsmen. Morris understood Ruskin's message that "Art is man's expression of his joy in labour". (187)
He was especially impressed by the central chapter of the Stones of Venice, "On the Nature of Gothic, and the Office of the Workman therein", in which Ruskin described how the mediaeval workman gradually developed his carving not only to express nature but also his creative freedom, pleasure and happiness in the work. Ruskin invited people to go and have another look at an old cathedral:
"examine once more those ugly goblins, and formless monsters, and stern statues, anatomiless and rigid; but do not mock at them, for they are signs of life and liberty of every workman who struck the stone; a freedom of thought, and rank in scale of being, such as no laws, no charters, no charities can secure; but which it must be the first aim of all Europe at this day to regain for her children". (188)
According to Morris, everything made by man's hands had a form, either beautiful or ugly, "beautiful if it is in accordance with Nature, and helps her; ugly if its is discordant with Nature, and thwarts her". (189) He extended the concept of art beyond that of the traditional trio, architecture, sculpture and painting, the greater arts, to what he called the 'lesser arts', the artistically creative design of all objects used by man; forms did not necessarily 'imitate' nature, but the artist's hand had to be guided "to work in the way that she does, till the web, the cup, or the knife, look as natural, nay as lovely, as the green field, the river bank, or the mountain flint". (190) It was through this transformation of dull and repetitive work into a creative process, that Morris saw work becoming man's enjoyment. Although Morris, like Ruskin, was reluctant to accept mechanical machine production because this would kill man's contact with his work, he accepted that a part of the production could be made with machinery, leaving the essential parts to be worked by hand. Beauty consisted in the well-designed functional form of useful objects.
The Concept of 'Historical Context'
Morris conceived all art to be a product of historical development. Arts may have been made use of by tyranny, by luxury, or superstition, but they have
also been the product of the most vigourous and free times of nations, and even among oppressed people arts could give a form of freedom; all people express themselvesinformsthattheythinkbeautiful,andsome are only known for the forms they have produced. He insisted that the bond between history and decoration was so strong that no-one could actually
"sit down and draw the ornament of a cloth, or the form of an ordinary vessel or piece of furniture, that will be other than a development or a degradation of forms used hundreds of years ago". (191)
The arts were "a part of a great system invented for the expression of a man's delight in beauty", (192) and the teachers of the artist-craftsmen had to be Nature on one hand, and History on the other; it would be difficult for anybody - except maybe a genius - to do anything at present without a good knowledge of history. So it was essential to study the ancient monuments, which "have been altered and added to century after century, often beautifully, always historically; their very value, a great part of it, lay in that". (193)
Although the products of Morris & Co. were ideally intended for every household, the process itself was very expensive, and as a result only wealthy people could afford them; he even designed wallpapers for Balmoral, Queen Victoria's new house in Scotland. (194) In the 1870s Morris became increasingly uneasy about the conflict between his ideals and his work, causing him to reconsider his approach to art and society. He found that most people were "careless and ignorant" about art, and as a result the less intellectual or decorative art "as a spontaneous and popular expression of the instinct for Beauty" did not exist at all. (195) He returned to the writings of Carlyle and especially of Ruskin, from whom he conceived that "the art of any epoch must of necessity be the expression of its social life, and that the social life of the MiddleAges allowed the workman freedom of individual expression, which on the other hand our sociallifeforbidshim."(196) Suchthinkingledhimto the socialist party, which he joined in 1883, becoming a 'practical socialist'. (197) This development had been for him a continuous logical process, and art and the joy of work remained always central in his life. A contemporary critic, while speaking about Morris and of the generous warmth of his expressed obligations to Ruskin, suggested that
"the despairing tone of Mr. Ruskin, and the qualified but unextinguished hopefulness of Figures 291 and 292. Oxford Cathedral: the east end before and after restoration by Scott
Mr. Morris, are both justified by the social and political preconceptions which determine their attitude towards the practical problems of art and industry." (198)
Morris believed that because of this great difference in the social conditions of the Middle Ages and the nineteenth century a revival of Gothic architecture was impossible without changing the basis of Victorian society, and consequently also restorations were out of the question; a modern workman was not an artist as the ancient craftsman, and would not be able to 'translate' his work. "Such an ordinary thing as a wall, ashlar or rubble, cannot at the present day be built in the same way as a mediaeval wall was". (199) Looking at the small English churches, where the main interests were the patina of age and the mixture of additions and changes from different periods, one could feel as if these were 'skinned alive' when restored. It was a murder. "You see, it's my grandmother", Webb used to say. (200) Antiquity meant being old; Gothic belonged to the MiddleAges,
and any imitation in the nineteenth century would be a forgery.
Until 1877, the year of the foundation of the SPAB, Morris & Co. had collaborated in the restoration of churches; one-third of their stained glass production went for old buildings. That year, Morris decided to "undertake no more commissions for windows in ANCIENT buildings". (201) Partly this was because he did not consider modern glass suitable for ancient buildings, but also because he was now opposed to any restoration. One of the decisive factors had been the 'restoration' of the fourteenth-century east end of Oxford Cathedral according to a Norman design by Scott. (202) Morris now thought that if repairs had to be made in old windows, he preferred to use modern plain glass broken up by lead. (203)
The Manifesto of the SPAB
There were certain particular restorations, such as Burford parish church and Lichfield Cathedral, which had already made Morris write a first letter of protest in September 1876, though this was not published. On hearing the news of the proposed restoration of Tewkesbury Abbey in March 1877,
| | |
| --- | --- |
| A History of Architectural Conservation | Page 319 |
however, he reacted and called the meeting at which the SPAB was founded. (204) He then proceeded to draft a Manifesto for the new Society, which has been reprinted in every annual report ever since. While referring to the past changes in ancient buildings, which themselves became historic and instructive, modern 'restorations' that pretended to put the monument "at some arbitrary point" in its history, were condemned as "a feeble and lifeless forgery". Ancient buildings, whether considered "artistic, picturesque, historical, antique, or substantial: any work, in short, over which educated artistic people would think it worth while to argue at all", (205) were to be regarded as a whole with their historic alterations and additions, and the aim was to conserve them materially and "hand them down instructive and venerable to those that come after us". (206)
The Manifesto formed the basis for modern conservation policy; by implication protection was not limited any more to specific styles, but based on a critical evaluation of the existing building stock. The other essential consideration was that ancient monuments represented certain historic periods only so far as their authentic material was undisturbed and preserved in situ; any attempt of restoration or copying would only result in the loss of authenticity and the creation of a fake. The philosophy of the SPAB was 'conservative repair', "to stave off decay by daily care". (207)
Active Protection by the SPAB
In the SPAB, the 'Anti-Scrape Society', Morris and Webb continued for many years to be the driving force. Morris and his friends persuaded new people to become members of the Society, and in order to collect funds for it, he delivered a series of lectures, in which he developed his ideas about art and socialism, later published as Hopes and Fears for Art (1882). Members of the SPAB sent in reports of churches that werethreatenedby 'restoration'or destruction, andthe Society also printed a form which was used collecting information on all churches that had not been restored so far. In 1878, this figure was 749. (208) Morris himself visited buildings for the Society in the early years, and encountered problems and some hostility. Webb wrote a number of reports on old buildings, and he constantly had to warn the builders of the difference between an ancient structure compared to building a new one. "New wine put into old bottles!" (209)
The influence of the SPAB was gradually increasing and although there were several, or practically
continuous, disappointments, there were also successes; schemes to add to the Westminster Abbey and rebuild the Weston Hall, to demolish the old school buildings at Eton and two classical churches in London, St. Mary at Hill and St. Mary-le-Strand, were dropped after protests by the SPAB. (210) The picturesque ruined Kirkstall Abbey at Leeds, for which Scott had already prepared a restoration scheme in the 1870s, but which had not been executed, was threatened to decay so fast as to be soon beyond repair. After the SPAB had been approached about this in 1882, there was a long campaign to find the necessary funds for its repair, until in 1890 Colonel J.T. North, 'the Nitrate King', bought the ruins and presented them to the citizens of Leeds. In 1885, in order to combine certain congregations in York, and to improve their churches, it was proposed to demolish half a dozen old churches. As a result of pressure organized with the support of the SPAB in public meetings and newspapers, the Archbishop agreed finally to guarantee 'no harm'to the buildings. (211)
OneoftheoutcomesoftheactivitiesoftheSPABwas that repair of historic buildings came to be considered a highly specialized branch of architecture, for which not only the architects needed special preparation, but also and especially the workmen "should have so true an instinct for the right treatment of materials as to deserve the title of artist as well as that of mechanic". (212) In order to help meet these requirements, the Society published its influential Guidelines in 1903, and later A.R. Powys, who was secretary for the Society from 1911 to 1936, published a handbook on the Repair of Ancient Buildings, which summarized the principles and showed how the duties of caring for ancient buildings "may be performed so that work may be done with the least alteration to the qualities which make a building worthy of notice, namely - workmanship, form, colour, and texture". (213)
Legal Protection in England
During the 1870s and 1880s a fresh action was taken to obtain legal protection for ancient monuments; Sir John Lubbock, one of the founding members of the SPAB, had worked on the preparation of a Bill for Parliament since 1871, and three years later it came to the first Parliamentary debate. It met with considerable opposition because of its 'interference with the rights of private property'. Even the Society of Antiquaries; of London was reluctant to give its support until 1879, when the Society of Antiquaries of Scotland and the Royal Irish Academy also agreed. After several hearings it finally became law as the