Добавил:
Upload
Опубликованный материал нарушает ваши авторские права? Сообщите нам.
Вуз:
Предмет:
Файл:
учебник лингвастрановедение
..doc
1.5.2 System of Education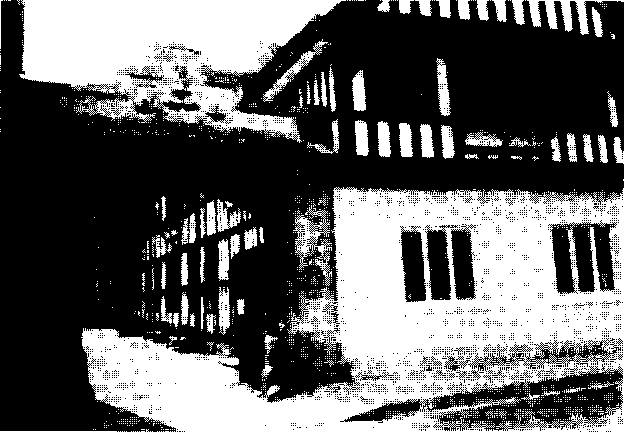 Education in England dates back from medieval times -Bablake School in Coventry, shown right for example, was founded in 1344. More famous schools such as Eton College (1440), Harrow School (1572), Rugby School (1567) and Winchester College (1382) were also founded so long ago that tra­dition is great and long-standing. The oldest school is Westminster College, founded in 1179.
Education in England differs from the system used elsewhere in the United Kingdom as there are two basic systems: one covering England, Wales and North­ern Ireland and one covering Scotland. Traditionally the English, Welsh and North­ern Irish systems have emphasised depth of education whereas the Scottish system has emphasised breadth. Thus English, Welsh and Northern Irish students tend to sit a small number of more advanced examinations and Scottish students tend to sit a larger number of less advanced examinations. But English schools are allowed to vary locally, although by teenage years they have to reach identical levels for standardised qualifications.
Infant School or Primary School
Reception, acorn or pre-school - age 4 to 5
Years 1-2, age 5 to 7 Junior School or Primary School
Years 3-6, age 7 to 11 Secondary Education
Middle School, High School or Secondary School
Years 7-9, age 11 to 14 Upper School or Secondary School
Years 10-11, age 14 to 16 GCSE examinations
Upper School, Secondary School, or Sixth Form College
Year 12 or Lower Sixth, age 16 to 17 AS-level examinations
Year 13 or Upper Sixth, age 17 to 18 A2-level examinations.
GCSE (General Certificate of School Education) examinations determine whether the candidate will progress further. Both AS-levels (Advanced & Special) and A2-levels count towards A-levels, which determine whether the candidate will receive higher education.
The costs for a normal education in the United Kingdom are as follows:
Primary: Free

Secondary: Free
• Further (Secondary) Education in either a sixth form or college: Free (if under 19 in that particular academic year or on a low income).
• Higher/Tertiary Education (University): A tuition fee of up Ј3,000 per annum "Public Schools" are actually private schools and are not run by the State.
"Public" schools have generally ignored the government-imposed "Year x" format of year names. Many retain the traditional First Form to Upper Sixth nomenclature, once used in all English schools. Those which offer education from age 9 to 18 often use the following system:
First Form, age 9 to 10. Second Form, age 10 to 11. Third Form, age 11 to 12. Lower Fourth, age 12 to 13. Upper Fourth, age 13 to 14. Lower Fifth, age 14 to 15. Upper Fifth, age 15 to 16. Lower Sixth, age 16 to 17. Upper Sixth, age 17 to 18.
Most public schools also have a "House" system which is verti­cal (as opposed to the horizontal 'years'). The number of Houses varies by the size of the school -Hogwarts in the Harry Potter books has four Houses. Some schools name the years. This generally dif­fers from school to school. "Shell" often signifies the First Form.
Eton left showing the students' uniform
All levels of education are provided by "Public" schools which charge by repu­tation. These fees can vary from Ј5000 per annum to Ј30000 per annum for Eton, for example.
There are 102 universities in England. The most famous two are The Univer­sity of Oxford, situated in the city of Oxford, which is the oldest university in the English-speaking world and Cambridge University, which are sometimes referred to collectively as Oxbridge. The two universities have a long history of competition with each other.
The date of Oxford university's foundation is unknown, and indeed it may not have been a single event, but there is evidence of teaching there as early as 1096. When Henry II of England forbade English students to study at the University of Paris in 1167, Oxford began to grow very quickly. The foundation of the first halls of residence, which later became colleges, dates from that year. Following the mur­der of two students accused of rape in 1209, the University was disbanded (leading to the foundation of the University of Cambridge). In 1214, the University returned to Oxford with a charter negotiated by Nicholas de Romanis, a papal legate.
Both are collegiate universities, consisting of the university's central facilities, such as departments and faculties, libraries and science facilities, and then 39 col­leges and 7 permanent private halls (PPHs) at Oxford and 31 colleges at Cambridge. All teaching staff and degree students must belong to one of the colleges or PPHs. These colleges are not only houses of residence, but have substantial responsibility for the teaching of undergraduates and postgraduates. Some colleges only accept postgraduate students. Only one of the colleges, St Hilda's, Oxford where Margaret Thatcher was taught, remains single-sex, accepting only women although several of the religious PPHs are male-only.
Cambridge has produced more Nobel prize laureates than any other university in the world, having 80 associated with it, about 70 of whom were students there. It regularly heads league tables ranking British universities, and a recent league table by the Times Higher Education Supplement rated it sixth in the world overall and first for science.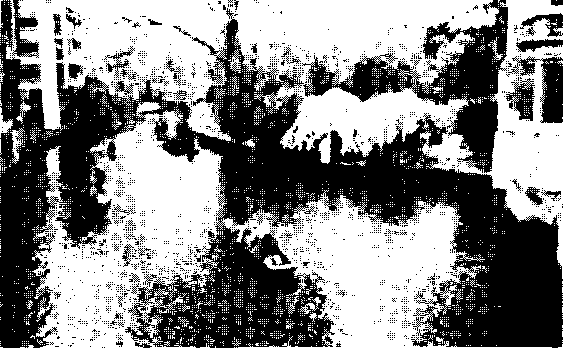 Both Oxford and Cambridge are on rivers, Oxford is on the Thames (which is called the Isis on its way through the city) and Cambridge is on the Cam.
Punting is a traditional relaxation for students in both cities, the propel­ling of a small flat-bottomed boat by a long pole as shown right.
The colleges and PPHs of Oxbridge are effectively institutions independent of the university itself and enjoy considerable autonomy. For example, colleges decide which students they are to admit, and appoint their own fellows (senior members). They are responsible for the domestic arrangements and welfare of students and for small group teaching, referred to as supervisions.
Other notable universities include colleges of the University of London, such as Imperial College, one of the strongest homes of science in the world, the London School of Economics and such newer groups as the "Redbrick" universities, built in Victorian times, such as the University of Manchester and Birmingham University.
In 1969, the Open University was launched and is claimed to be the first suc­cessful distance teaching university. It arose as the result of social programmes by the Socialist Government of Britain at the time, to "break the insidious link between exclusivity and excellence" (in its own words).
The Open University (OU) was founded on the belief that communications technology could bring high quality degree-level learning to people who had not had the opportunity to attend campus universities. Many of its students tended to be older and had for a variety of reasons missed the opportunity of higher educa­tion in their youth.
Today the OU is large and takes on around 158,000 undergraduates every year for its 360 or so courses. It suffers from image problems, but as its website states: "The OU is the largest provider of management education in Europe, and one in five MBA students in the UK is studying with the OU". Many of its intake are now in their early twenties and in the latter half of 2005, a major image makeover costing Ј2m (about 20m UAH) was undertaken.