Добавил:
Upload
Опубликованный материал нарушает ваши авторские права? Сообщите нам.
Вуз:
Предмет:
Файл:
Misused_english_terminology_EU_publications_en
.pdf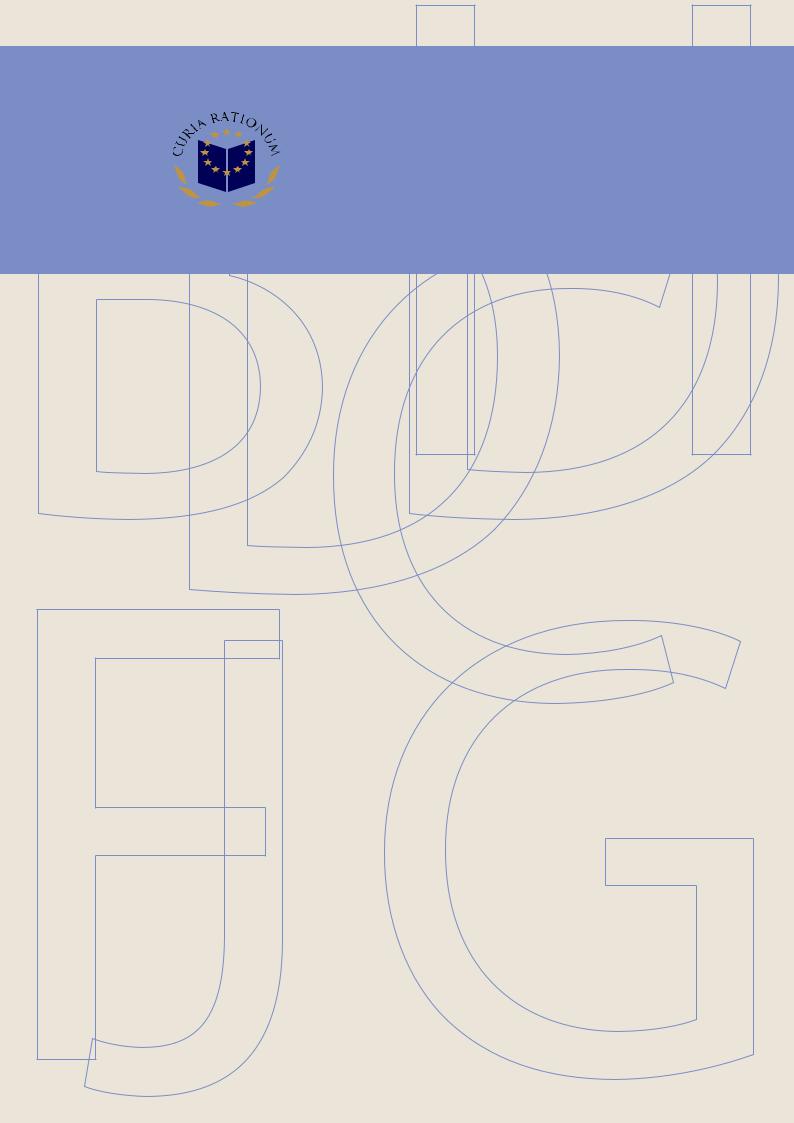 European Court of auditors
Secretariat General translation Directorate
Misused English words and Expressions in EU publications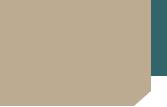 3
PREFACE TO THE SEPTEMBER 2013 EDITION
First of all, I would like to thank the many people who have written to me with their help, encouragement and criticism. The latter has included a certain amount of gentle irony regarding the contrast between the length of this paper and the word 'brief ' in the title, which is why I have decided to change it (the title that is). I would also like to take the opportunity to reiterate the fact, which I seem not to have made sufficiently clear, that the aim of this document is neither to criticize the work of other EU employees, particularly those who are not native speakers of English, nor to dictate how people should speak or write in the privacy of their own Directorates-General. In addition to providing guidance to readers outside the EU institutions, my comments are mainly designed either for those who, for reasons of character or personal taste, would like their English to be as correct as possible or those who need, or want, their output to be understood by people outside the European institutions, particularly in our two English-speaking member states. This takes up a principle that is clearly set out in the Court of Auditor's performance audit manual:
'In order to meet the addressees' requirements, reports should be drafted for the attention of an interested but non-expert reader who is not necessarily familiar with the detailed EU [or audit] context'.
This means not only that we should not be too technical, but also that we should do our best to avoid assuming that our readers will necessarily be able to decipher our in-house jargon. Of course, if a given piece of writing is exclusively for internal consumption or it is not required that the 'European citizen' should be able to understand it, the advice below can safely be ignored.
Finally, several people have objected that some terms are now so ingrained in EU usage (sometimes resignedly called the 'acquis'), that any attempt to weed them out would be unnecessarily traumatic (I am thinking here of terms like 'legislator' and 'transposition'). I fully appreciate this, but I also believe that the mere fact that we have been using the wrong word for a long time does not exonerate us from recognizing that it is indeed wrong, and should certainly not override the basic premise that the language we use needs to be within the reach of our target readership.
The following significant changes have been made since the last edition:
Added: a section on countable and uncountable nouns and the following items: action, actorness, dean, expertise, financial envelope, legislator and precision.
Removed: request.
Also, major changes: deepen, transposition and intervention. 4
INTRODUCTION
Over the years, the European institutions have developed a vocabulary that differs from that of any recognised form of English. It includes words that do not exist or are relatively unknown to native English speakers outside the EU institutions and often even to standard spellcheckers/grammar checkers ('planification', 'to precise' or 'telematics' for example) and words that are used with a meaning, often derived from other languages, that is not usually found in English dictionaries ('coherent' being a case in point). Some words are used with more or less the correct meaning, but in contexts where they would not be used by native speakers ('homogenise', for example). Finally, there is a group of words, many relating to modern technology, where users (including many native speakers) 'prefer' a local term (often an English word or acronym) to the one normally used in English-speaking countries, which they may not actually know, even passively ('GPS' or 'navigator' for 'satnav', 'SMS' for 'text', 'to send an SMS to' for 'to text', 'GSM' or even 'Handy' for 'mobile' or 'cell phone', internet 'key', 'pen' or 'stick' for 'dongle', 'recharge' for 'top-up/top up', 'beamer' for video projector etc). The words in this last list have not been included because they belong mostly to the spoken language.
WHAT DO WE MEAN BY ENGLISH?
English is the most widely-spoken language in the world1 and is currently an official language in 88 sovereign states and territories; it therefore follows that it has many different versions and standards (British, Irish, American, Australian, Canadian, Indian, Jamaican, Singapore etc.). However, our publications need to be comprehensible for their target audience, which is largely British and Irish, and should therefore follow a standard that reflects usage in the United Kingdom and Ireland. This is not a value judgment on the other varieties of English, merely recognition of the need to communicate in the language that our readers understand best. Arguments that "agent" or "externalise", for example, are used with different meanings in the United States, Singapore or Australia miss the point, as does the view that we should accept the EU usage of, say, 'prescription' because it can be found with the same meaning in a handful of countries and states that have a civil law tradition, like Scotland, or historical links with France, like Quebec, the State of Louisiana and Vanuatu.
1According to estimates, between 1.5 and 2 billion people speak English in one form or another. Although Chinese and Spanish claim to have more native speakers, English is geographically more widely spread and, if we include those who speak it as a second or foreign language, spoken by far more people (see: http://www.davidcrystal.com/DC_articles/English3.pdf ).
5
doEs it mattEr?
A common reaction to this situation is that it does not matter as, internally, we all know what 'informatics' are (is?), what happens if we 'transpose' a Directive or 'go on mission' and that, when our 'agents' are on a contract, they are not actually going to kill anyone2. Indeed, internally, it may often be easier to communicate with these terms than with the correct ones (it is reasonable to suppose that fewer EU officials know 'outsource' than 'externalise', for example). However, the European institutions also need to communicate with the outside world and our documents need to be translated – both tasks that are not facilitated by the use of terminology that is unknown to native speakers and either does not appear in dictionaries or is shown in them with a different meaning. Finally, it is worth remembering that, whereas EU staff should be able to understand 'real' English, we cannot expect the general public to be au fait with the EU variety.
'but thE Commission usEs thE samE tErminoloGY!'
A further objection that is often put forward is that we must use the same terminology as other institutions (the Commission in particular). That is to say, if the Commission uses the verb 'transpose', for example, we must all use the same term, even if we know it to be incorrect. This is a dangerous path to take, especially as the Commission itself recognises the need to improve the quality of its English and is often hampered in this by constraints that smaller institutions may not face. Furthermore, many of our most important documents are designed to be read by the general public and not just the Commission or the other institutions and should be drafted accordingly. Fortunately, there are a number of simple ways of getting round any mismatches that we may find between the terminology in the background legislation, or in Commission documents, and the terminology that we know to be correct. If, for example, we find ourselves having to quote a passage that contains an incorrect or in-house term, we must explain it if we want to be sure that our readers will understand. In the example of 'transpose', we might add a note saying something like 'term used at the Commission/in EU legislation to indicate …' (in this case, the enactment of a Directive in national law)3.
2http://www.merriam-webster.com/dictionary/contract, meaning 4.
3An example of good practice in this field comes from a Court draft report on 'Axis 3', which copes with the need to use the in-house term 'axis' by introducing it at the outset as follows: 'EU rural development policy for 2007 to 2013 is focused on three themes (known as "thematic axes")'. 6
HOW WAS THIS LIST PREPARED?
The original list was drawn from 'statements of preliminary findings' and draft reports from the Court of Auditors. Other words were supplied by English-speaking colleagues. The terms were then checked against dictionaries, native speakers in the UK, and the British National Corpus4, which is a 100 million word collection of samples of written and spoken English from a wide range of sources, intended to represent a broad cross-section of current British English. Where possible, examples are quoted from official publications so as to give them more weight.
HOW SHOULD THIS LIST BE USED?
The problem with these words is that when people use them with the wrong meaning or in the wrong context, they are usually unaware that they are doing so. When we write 'the penalties "foreseen" in the Regulation', for example, it just sounds right, so most authors will not think twice about putting it down on paper. You might therefore find it useful to keep the summary list below to hand as a reminder for the next time one of these words comes up. This list may also help new staff to understand the terminology in existing texts and legislation. Please note that the opening list of words is hyperlinked to the main text.
IS THE LIST COMPLETE?
No. It is a living document and is subject to constant change. Also, English is, of course, a living language, and it too changes all the time. In some cases, EU expressions may even filter back into normal UK and Irish usage (although American English does have a much stronger influence). I feel that 'working group', as opposed to 'working party' may be one of these; another is almost certainly the unusual use of the term 'enterprise' instead of 'business' in the acronym 'SME'. On the other hand, the increasing though as yet not widely recognised use of 'actor' just to mean 'someone who does something' may be the result of the combined effect of both EU and US usage.
4http://www.natcorp.ox.ac.uk/using/index.xml?ID=simplehttp://www.natcorp.ox.ac.uk/using/index. xml?ID=simple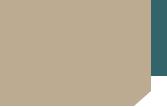 7
VoCabularY and Grammar –
CountablE/unCountablE nouns
A number of the errors mentioned in this paper can be ascribed less to a question of meaning than to an aspect of English grammar that seems to have gone relatively unnoticed in the English teaching in European schools – the distinction between countable and uncountable (or mass) nouns. Countable nouns are words like 'biscuit', which can be counted, whereas 'uncountable', or 'mass' nouns are words like 'sugar' or 'milk', which do not normally take the indefinite article and do not usually have a plural. This distinction has grammatical consequences (compare 'some milk' with 'some biscuits', 'milk' with 'a biscuit' and 'less milk' with 'fewer biscuits'). Unfortunately, nouns that are uncountable in one language may be countable in another and vice versa (like, for example, 'information' and 'damage', which are uncountable in English but countable in French), or countable in one meaning and uncountable in another. This concept is fundamental for an understanding of the errors found with words like 'action', 'aid', 'competence', 'conditionality', 'training', 'screening', 'precision' and 'prefinancing').
| | | | |
| --- | --- | --- | --- |
| A | Actions |   | Conference |
|   | Actor |   | Contractual (agent) |
|   | Actorness |   | Contradictory procedure |
|   | Actual |   | Control (to control, a control) |
|   | Adequate |   |   |
|   | Agenda | D | Dean |
|   | Agent |   | Deepen |
|   | Aids |   | Define/definition |
|   | Aim (with the aim to) |   | Delay |
|   | Allow (to), permit (to), enable (to) |   | Detached/detachment |
|   | Anglo-Saxon |   | Dispose (of ) |
|   | Articulate/articulation |   | Do |
|   | Assist at |   | Dossier |
|   | Attestation |   |   |
|   | Attribute to | E | Elaborate |
|   | Axis |   | Ensure (to) |
|   |   |   | Establish |
| B | Badge (badge, to badge) |   | Eventual/eventually |
|   | Bovine, ovine, caprine and porcine animals |   | Evolution |
|   | Budget line |   | Exercise |
|   |   |   | Expertise |
| C | Cabinet |   | Externalise (externalisation) |
|   | Case (in case/in case of ) |   |   |
|   | Coherent/coherence | F | Fiche |
|   | College |   | Financial envelope |
|   | Comitology |   | Foresee |
|   | Competence(s) |   | Formulate |
|   | Complete (to complete) |   | Frame (in the frame of ) |
|   | Concern (concerning/for what |   |   |
|   | concerns) |   |   |
|   | Conditionality |   |   |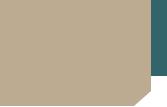 9
H

Heavy

P

Perspective

 

Hierarchical superior

 

Planification

 

Homogenise (homogeneous/

 

Precise (to)/Precision

 

homogeneously)

 

Prescription

 

 

 

I

Important

 

Project

 

Punctual

 

Incite

 

 

 

Inform (to)

R

Reasonability

 

Informatics/telematics

 

Inside

 

Reflection/reflection group/reflection

 

 

forum

 

Intervention

 

Reinforce

 

Introduce

 

Respect (to respect/respect)

 

 

 

Retain

J

Jury

S

 

 

Justify/justification

Semester/trimester

 

 

 

Service

L

Legislator

 

Shall

 

 

 

Sickness insurance

M Mission

 

So-called

 

Modality

 

 

 

Modify/modification

T

Third country

 

Modulation

 

Training (a)

 

 

 

Transmit

N

Name

 

Transpose (transposition)

 

Normally

 

 

 

Note

V

Valorise

 

 

 

Visa

O

Of

 

 

 

Operator/economic operator

 

 
Opportunity A10 ACTION S
Explanation
In EU texts, the word 'action' is used countably (see introduction) with a meaning akin to 'scheme', 'measure' or 'project' (actually, a number of terms are used in this connection but it is unclear as to the exact relationship between them5). Although native speakers (including the Commission's editing experts) often identify this use as wrong, it is actually quite difficult to identify exactly why it sounds so peculiar. One reason is certainly the fact that, in this meaning ('the fact or process of doing something, typically to achieve an aim6'), 'action' is uncountable in English and therefore does not take a plural (see the introduction). In addition to this, apart from a number of very specific cases (a lawsuit, an armed conflict, a mechanism etc.) it just means a 'deed' or 'a thing done'. The awkward nature of the EU use is shown, among other things, by the fact that authors seem uncertain as to which verb to use with it, so in EU English, actions (meaning projects) are 'taken', 'implemented', 'executed', 'performed' and even 'pursued', none of which manages to sound quite right. Generally speaking, there is a certain amount of confusion as to whether actions are sub-measures, measures are sub-actions or the two terms are synonymous.
Example
'Measures may include specific actions for the development of e-Government7.''Action 1 Measure 1.1 - Town twinning citizens' meetings - EUR 58960008.'
Alternatives
Where 'action' is used countably as a synonym for 'scheme', 'project' or 'measure', the latter are preferable. Generally speaking, there is a certain amount of confusion as to the terminology in this field and it would be useful if the EU institutions were more consistent.
5EU funded activities in the member states and elsewhere are broken down into a number of subcategories, called 'regimes', 'interventions', 'axes', 'projects''measures', 'actions' and even 'sub-programmes' and 'sub-measures'. Unfortunately, it is not very clear what the exact hierarchy among these various categories is and, in particular, whether 'actions' and 'measures' (and, for that matter, 'projects') are synonymous or whether one is a sub-category of the other(s). Occasionally (the first example), it is fairly clear that 'actions' are indeed a subset of 'measures'. Elsewhere, however, measures are clearly sub-actions, and, in other cases, the two words appear to be synonyms and are often used together ('actions and measures' or 'measures and actions') in a redundant repetitive rhetorical reiteration that does little to help the reader). Finally, there are cases where the reader is left with the feeling that some obscure but presumably important distinction is being made between the two.
6http://oxforddictionaries.com/definition/english/action
7http://eur-lex.europa.eu/LexUriServ/LexUriServ.do?uri=CELEX:52011SA0009:EN:NOT
8http://eur-lex.europa.eu/LexUriServ/LexUriServ.do?uri=CELEX:C2012/377/06:EN:NOT