Добавил:
Upload
Опубликованный материал нарушает ваши авторские права? Сообщите нам.
Вуз:
Предмет:
Файл:
Solicitation for SE grants_eng
.doc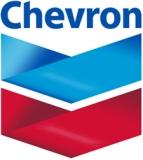 - Call for applications -
Innovative Social Enterprise and Education Development (I-seed) Grant Program in Kazakhstan
ARGO - Civil Society Development Association in a partnership with Chevron Corporation and the U.S. Mission to Kazakhstan announces its Innovative Social Enterprise and Education Development (I-SEED) Grant Program in Kazakhstan for community and NGOs leaders that want to start or expand social enterprise income generating activities.
The grants will be approved though a competitive review process and he grant size from 1,000 to 3,000 US dollars. The length of grant is three months and the schedule for development business will be customized with each recipient.
To participate, all grants financing may only be used for business investments related to starting or expanding a social enterprises and will be expected to be supported by a solid business plan. In addition, all applicants must:
Participate on "TechForum" or/and "Insights into development - 2012".

Have a registered status (as non-governmental organization or individual entrepreneur) or individuals.

Have highly qualified staff or committed initiative social group members.

Have a strong vision and expertise for future social enterprise.

Have skills for business development and a strong desire to generate income

Projects demonstrate cost share/co-financing and sustainability will have priorities.

Have completed template of Business plan with clearly and realistic social enterprise.
All interested NGOs and individuals in applying for grants must send a formal letter of interest with Business Plan. The letter of interest with Business Plan must be delivered to ARGO's office no later than August 18, 2012. The letter must include the following information and should not exceed three pages:
(1) Name of organization and director of organization, address, phone, fax and email
(2) Description of the mission of the organization/individuals
(3) Short summary of projects that your organization/individual has carried out over the past 2 years
(4) A completed Business Plan Summary (see attached template)
Selection of grant program participants will have three stages: 1) Grant committee will select interesting Business Plan on August 27, 2012; 2) ARGO will provide training in the beginning of September; 3) Signing a contract for development Social Enterprise since September 20, 2012.
To submit a letter of interest and Business Plan Summary, or to request additional information please contact:
Natalya Yakovleva
Civil Society Development Association (ARGO)
36 Zhandosova Street
Kazakhstan, Almaty 050057
Phone: 7272 501950 (ext. 225)
E-mail: natalya@argonet.org
Business Plan Summary for I-seed
"Social Enterprises are any nonprofit revenue-generating business, venture, activity, or project, founded for the dual purpose of earning income and contributing to a social cause"
- Social Enterprise Alliance, 2003
APPLICANT: [INSERT NAME]
Total grant Amount: [INSERT TOTAL GRANT AMOUNT]
Term: [INSERT TERM OF GRANT]
Contribution: [LIST ALL ITEMS TO BE USED AS OWN CONTRIBUTION]
| | |
| --- | --- |
| Description of Item | Value |
| 1. | |
| 2. | |
| 3. | |
| 4. | |
| 5. | |
| Total Value: | |
Business Description: [INSERT SHORT BUT DESCRIPTIVE DESCRIPTION OF THE SERVICES OR PRODUCT OFFERED IN THE BP]
Business Experience: [INSERT ANY EXPERIENCE, INCLUDING STAFF/MEMBERS OF INITIATIVE GROUP MEMBERS EXPERIENCE, IN CARRYING OUT THE PROPOSED ACTIVITY.
Background Info: [INSERT ANY BACKGROUND INFORMATION ABOUT THE PROJECT, INCLUDING IF THE PROJECT ALREADY EXISTS, ANY FUNDING ALREADY RECIVED, HISTORY OF WHERE THIS IDEA CAME FROM, ETC.
Marketing Plan: [INSERT MARKETING OBJECTIVES AND STRATEGY]
HR Plan:
| | | | |
| --- | --- | --- | --- |
| Necessary Personnel | Available Personnel | Shortage/Surplus | Hiring arrangements |
| | | | |
| | | | |
| | - | | |
|  Total: | | |   |
Financial Projections:
Start Up Capital

Sources of Funding

Item / Equipment

Value

Сontributions

Total

1.

2.

3.

4.

5.

 

6.

 

 

7.

 

 

8.

 

 

9.

 

 

10.

 

 

Total:

 

 

Other Direct Costs

Value

Сontributions

Total

1.

 

2.

 

 

3.

 

4.

 

 

Total

 

 

PROFIT STATEMENT - ESTIMATED

Total

 

3 months period

Start Up Capital

 

Grant Contribution

 

Additional Cash Contribution from Applicant

 

Other Sources of Income or Partnership money cost

 

Cash at Beginning of Period

 

Anticipated Sales (Gross Revenue)

 

Total Cash

 

Outgoing Cash

 

Direct Costs (minus Labor)

 

Labor

 

Total Costs

 

Taxable Profit

 

Profit Tax

 

Total Profit