Добавил:
Upload
Опубликованный материал нарушает ваши авторские права? Сообщите нам.
Вуз:
Предмет:
Файл:
newspaper_british_invasion_20
.pdf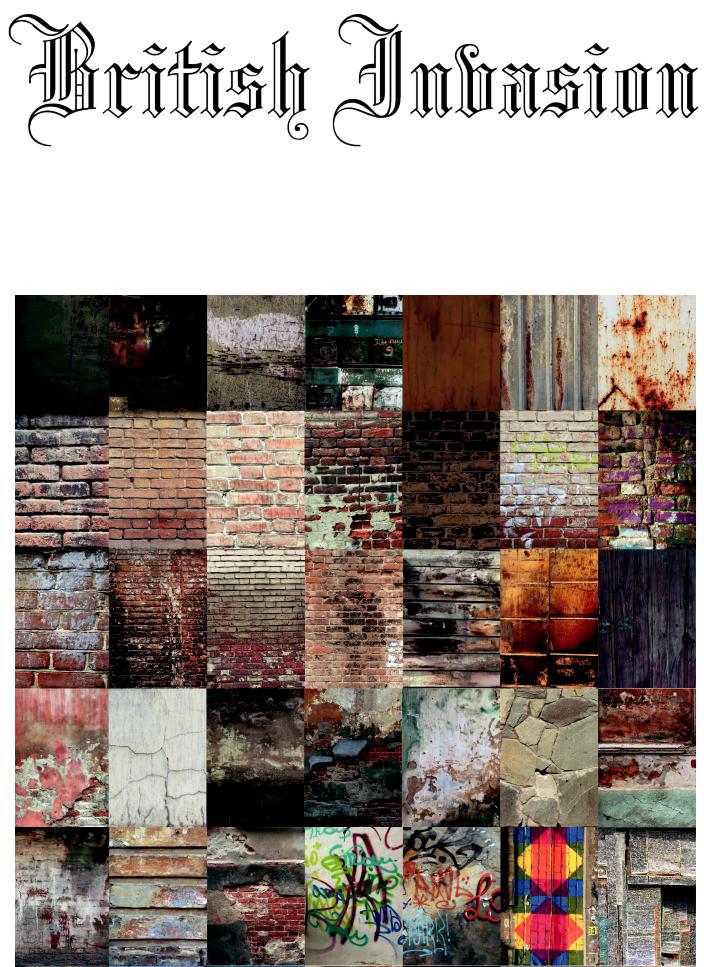 №20, December 2015
Theatre HD

Fading Beauty

Video Games

History of Music

Book Guide

Couchsurfing in Ireland

One Week In LA
It seems like ages that you have been waiting for this issue to come out. And it is finally ready.
If you look at the cover, you will notice that this particular newspaper is the 20th in the history of 'British Invasion' which means we have been here for quite a while. Of course, I was not always a part of it and will not always be but, for now, I can wholeheartedly say I am happy and proud to be an editor-in-chief.
We have not been procrastinating all this time (only a fair share of it) but have been exploring all this life has to offer. We played new games, read new books, and ventured into new places. And this anniversary issue resulted from all the experiences we had.
Personally, I love it so very much. It seems like every word of it was inspired by the wonderful life, breathtaking adventures, profound ideas, astonishing places, and beautiful people. And I hope you feel it too.
Enjoy!
/Anastasia Moreva/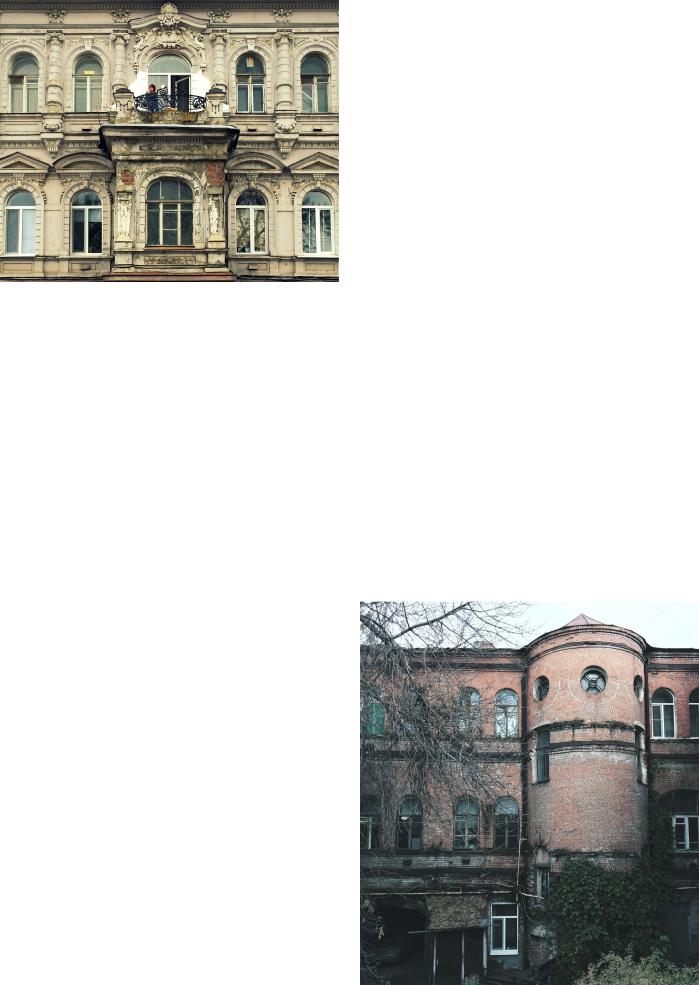 Cultural Pearl
Saratov: Decrepit and Charming.
The enchantment of our town is unique in its nature – we can call it an unassuming beauty of a mystery too habitual to be noticed, but none the less exquisite. Saratov is enamoring with its humbleness, here the divine is in the details that are not flashy enough for our captious attention focus.
The former palaces and once proudly ornate residences of merchants stand timidly, lost in the urban development, deprived of their purpose to attract the stares of admiration. Like les petites vielles from Charles Baudelaire's poem this singular buildings that once were glorious, have turned into shadows, ashamed of existing, but we, following the example of the great poet of decadence, can also find it in ourselves to watch them tenderly, to live their vanished days, gloomy or filled with light…
The facades of earlier glory have been fading with years, negligence and Saratov's notorious allpervading dust, but most of all – the lack of interest. The architectural monuments are nowadays just an accommodation: not-too-comfortable boxes for the practically-minded town-dwellers to bend and break the way they see fit, and eventually leave for betterequipped living conditions, choosing comfort over the atmosphere.
And yet no one would argue that while the newly built housing is freezing with its sterile anonymity, in elderly hallways you feel a comforting weight of previous lives pressing on your chest. The former
owners' awkward first steps in the field of decoration, the long-suffering heavy wooden doors, the castiron staircases bearing the gaits of hundreds in their solid memory, the line of ancient wardrobes in the corridor, serving as a storage place for the things the inhabitants equally do not have a need to use and willpower to dispose of – watching all these you cannot help being overwhelmed with sweet and painful affection.
Saratov's naked structures, decaying ornaments, layers of paint and plaster peeling of and exposing, like tree rings, the living history of a house, captivate with their vulnerability, their unstable location between the past and the eternity. In scrubby backyards behind the rusty gates lie parallel universes of silence and curiosities – buildings' very own worlds, nostalgic moments, hanging outside our timeline. We are used to think that of time-travelling we can dream only, while every day thousands
of would-be time-travelers walk past the graceful nineteenth century or the mighty Soviet Union too loaded with worries and groceries to be aware of their chances going missing, the fascinating worlds of their dreams falling into the oblivion. And yet these are not just the antiques that are unlawfully deprived of admiration, but the whole manifold of harmonious in its discordance textures of the town.
The decay creates a new deep palette of colors that persevered and seasoned with age; walking around the town and watching them is as esthetically besotting an experience as is wine tasting. You can spot anything from woody notes with a dusty finish to a slightly chalky texture with a touch of rust, and feel almost sensory contact with beauty, piercing with the intensity it gains from our awareness of its fragility.
The visualized years, the incarnated time, the "Memento Mori" standing in front of you – yet all of these is homey, smells artlessly of home-cooked food, wet plaster, and faintly, but inescapably, of refuse – the physical shape of Saratov is replete with enticing secrets, that can turn a mere wondering around into a breathtaking journey if only we keep our eyes open.
/Varvara Averianova/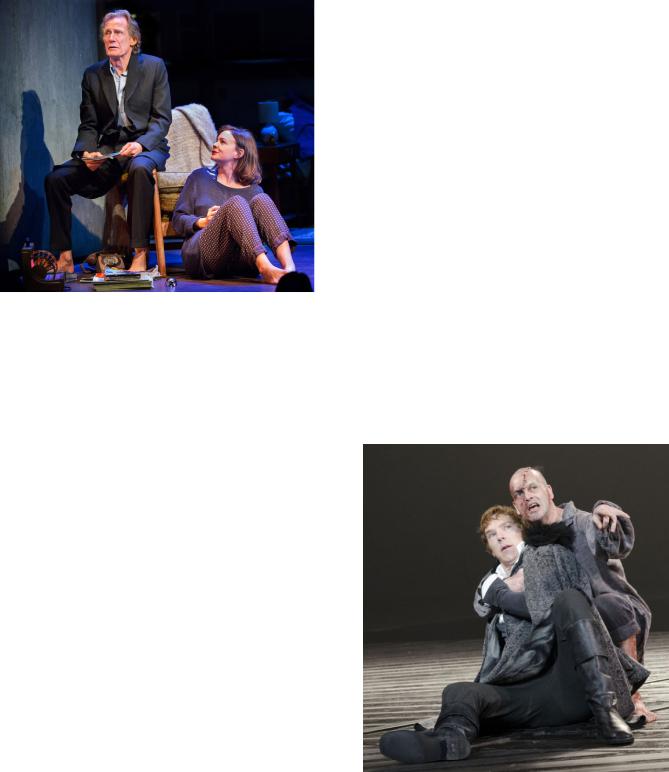 Trends of the Galaxy
Theatre HD: high art on cinema screen
Do you like to watch theatrical plays? Do you listen to the opera with great pleasure? Do you admire the skill of the dancers when you watch ballets? Are you well-acquainted with the repertoire of British theatres?
Day by day, the unity between theater and cinema is growing stronger. Since the moment a project called "Theatre HD" was launched, viewers around the world got a unique opportunity to gather in a "world auditorium" and watch plays on a silver screen with the effect of full participation in the performances taking place in famous theatres thousands of kilometers away.
The world's best theaters, such as the Royal National Theatre, Shakespeare's Globe, theatres of the Royal Shakespeare Company (RSC), the Metropolitan Opera, the Bolshoi Theater, have opened their doors for viewers to enjoy the shows. Famous actors, singers and dancers such as Benedict Cumberbatch, Tom Hiddleston, Kenneth Branagh, Judi Dench, Helen Mirren, Stephen Fry, Anna Netrebko, Dmitry Khvorostovsky, Svetlana Zakharova, Vladislav Lantratov are only few examples of the brilliant acting presented in the performances.
The base of Theatre HD's repertoire consists of the tragedies and comedies of W. Shakespeare, the literary works B. Shaw, H. Ibsen, C. Bronte, J. Steinbeck, etc. As part of the opera programme, we can hear the names of G. Bizet, R. Strauss, J.
Verdi... The ballet season is presented by M. Petipa, Y. Grigorovich , P. Tchaikovsky, and other great composers.
Moreover, viewers can virtually wander the exhibition halls of the greatest museums and acquaint themselves with the finest works of art. What do you need to do to join in? Just buy a
ticket to a Theatre HD broadcast of an exhibition film directed by Phil Grabsky. You will find lots of interesting facts about the biographies and oeuvres of such masters as Van Gogh, Manet, and Matisse.
The project Theatre HD stands out because of its unique method of live broadcasting. The film crew uses several cameras placed throughout the hall. It provides the viewers on the other side of the screen with a whole palette of views, angles, and perspectives of the stage. The performances include intermissions like in real theatres. During the break,
spectators are invited to relax and watch short videos
– interviews with the stars of the play or backstage materials.
Theatre HD came to Russia in 2012 . As part of the Summer Theatre Festival, the play "Frankenstein," starring Benedict Cumberbatch and Jonny Lee Miller, was shown on cinema screens.
"Our ultimate aim is to give everyone an opportunity to watch theatrical and artistic masterpieces without leaving their hometown, on cinema screens," say the sponsors of the project.
What we usually see at premieres and even at reruns are packed auditoriums, and all of the tickets are sold out. And what can be a better proof that our audiences are interested and involved! Therefore, the goal of project is achieved!
Theatre HD has pages on all popular social networking sites - Vkontakte, Instagram, Facebook, and Twitter. There you can check for updates on its repertoire, view additional materials and interact with art lovers from all over the world.
Now in more than 43 Russian cities, as well as in Ukraine, Belarus and Kazakhstan, viewers may feel like a sophisticated audience. For three-years running, the project has captured the hearts and minds of many people.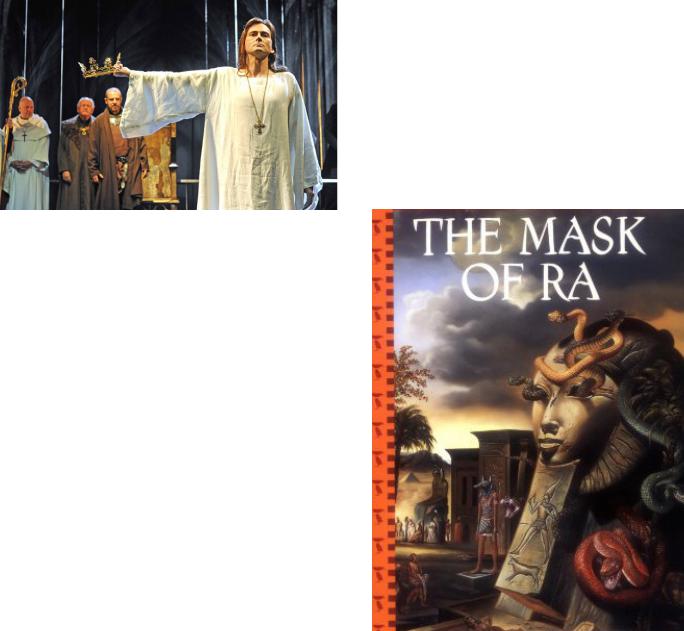 Theatre HD makes sure its devoted fans do not to miss a single performance.
"I've been watching performances of the project from the very start. And each play gave me food for thought, each play inspired me. And I do hope that Theatre HD stays with us for a long time.
"My favourite play is 'Richard II' by William Shakespeare, starring David Tennant. This production is amazing, and I think that everyone should see
it. 'Richard II' is a unique combination of fantastic acting and great director's work. The performance evolves so beautifully that it absorbs you, you are lost in its atmosphere all at once, you nearly forget how to breathe", says Galya Tsay, a devoted admirer.
The shows are broadcast in English with Russian subtitles. Therefore, along with the enjoyment of good acting, and involvement in the plot of the story, you can get excellent language practice and hear the performer's real intonations without any distortion by a voice-over.
You know, they say "A picture paints a thousand words," So don't waste time – check the official website theatrehd.com for the premieres. Watch and enjoy! See you in the cinema!
/Alyona Zakharova/
Egypt, and the Middle-Ages. The Mask of Ra is the first book from The Egyptian Mysteries series which is centered around the character Amerokte, the chief judge of the temple of Ma'at, who becomes an investigator of conspiracies in 15th century BC, during the period of Hatasu (Hatshepsut).
Pharaoh Thutmose II has just won a victory in the delta of Nile. He finally returns to Thebes, to his wife Hatasu. However, this event is followed by a frightening omen. As the pharaoh's ship moors, Thutmose II, with the crowd's cheering, goes to the statue of Amun-Ra. But not a half hour passes before the pharaoh suddenly dies. Hatasu swears that she will find the cause of her husband's death. And for this she needs to hold control over Egypt and… become a pharaoh.
While I was reading The Mask of Ra, my first feeling was excitement. Just imagine: you open the book, read historical references and then the Prologue starts… After reading a few words you are involved in the story, you can see, you can smell, you can actually feel everything that is described. The style is quite simple, pretentious, sometimes very pretentious (it is all about pathos around pharaohs, right?) but it is not hard to read. You will find out some new facts that you have never known about Egyptian culture.
A Tower of Brainpower
Psst… I have some BOOKS… Interested?
Sometimes students in our university (and even in this institute) complain about the lack of really interesting books to read, so they ask for advice: "Which book could you suggest?". I'm going to give you the TOP 3 – books to read this month.
Paul C. Doherty "The Mask of Ra"
If you are fond of the Ancient World, if you enjoy mysteries, secrets, and detective stories, if you are interested in the history and culture of Egypt, you will definitely like it!
Paul C. Doherty is a famous English writer, the creator of mystery novels about Antiquity, Ancient
To speak about cons, I would like to mention… breaking every chapter in the heart of the action! You will spend a lot of time reading The Mask of Ra instead of doing your work, so be careful and don't say that I didn't warn you.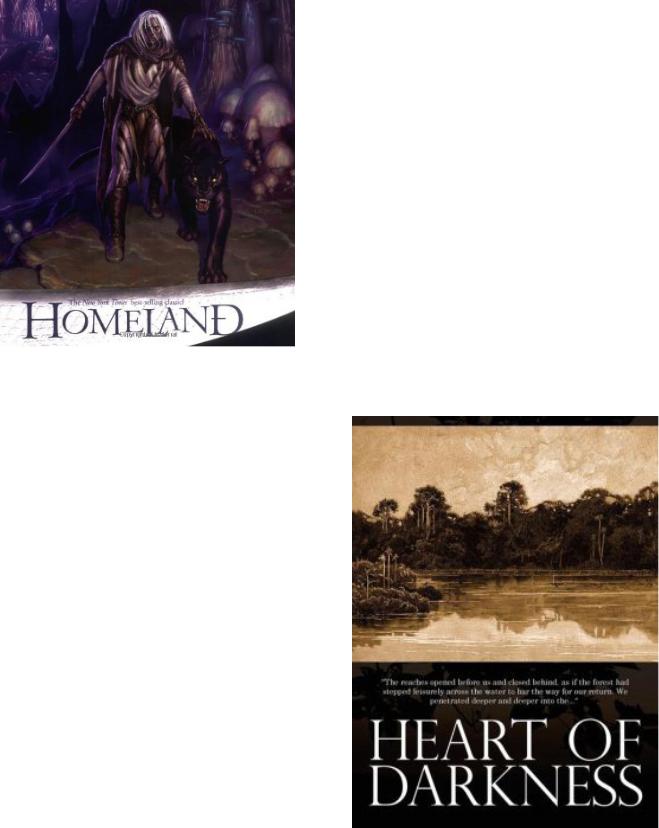 Robert A. Salvatore "Homeland"
Lots of people think that the fantasy genre is for children. They underestimate fantasy, claiming that there is no reason to waste time reading silly, childish, and naive books. Robert Antony Salvatore has given a very telling argument against this point of view. It is called "The Dark Elf Trilogy".
Robert Antony Salvatore is an American author best known for his novels likened to Forgotten Realms and Star Wars. He is one of the first writers who blackened fantasy, drew it in dark shades, the shades of our souls. Homeland is a bright example of his work.
It is centered on Drizzt Do'Urden, a dark elf (his race is also known as drow). He lives in Menzoberranzan, a city of fallen souls, cursed dark elves, red-eyed shadows who are forced to live underground.
The whole story begins with a war between two aristocratic families and it ends with… Sorry, I will not give you any spoilers. Homeland describes Drizzt's youth from the time he was born to his first year of adulthood, but it is not a biography. It is about a warrior who has in his soul more light than darkness which has taken over most of drow's hearts. It is a story about moral principles, friendship, and betrayal. It is about worldviews, judgments, and philosophy.
I think the author tried to demonstrate the war between light and dark, moral principles and malice. R.A. Salvatore described an extremely evil and cruel society, and the only person who tried to fight the system. To be honest, I really enjoyed it – more than I expected. Homeland is a useful novel because it is one step forward to understanding yourself.
Author's style does not contain any weird words (except drow's culture items, of course) but sometimes you may find his novel very evil and cruel because of the murder scenes, disgusting transformations, and the appearance of demons and spirits. So, be prepared when you open this book.
Joseph Conrad "Heart of Darkness"
Do you like adventure stories like Jules Vern's novels but at the same time you love "Crime and Punishment" by Fyodor Dostoevsky? "Heart of Darkness" is a cocktail of great adventures and psychologism which opens the door to your deepest, wildest instincts.
Joseph Conrad is a Polish-British writer, whose real name was Józef Teodor Konrad Korzeniowski. He was called "master" by famous writers such as Henry Graham Greene, Ernest M. Hemingway and Henry James. His biggest achievement was in bringing a distinctly non-English sensibility into English literature. This phenomenon can be illustrated by his novel Heart of Darkness, which was created after the author spent eight years in Congo.
This novel depicts an English sailor's – Charles Marlow's – journey in the wilderness of Africa which was unknown to Europeans. The whole plot is centered on Marlow's story as he tells his fellow sailors about the events that led to his appointment as captain of a steamboat for an ivory trading company. He describes his way down the African coast and then to the Company's Outer Station.
Heart of Darkness is a psychological image of war between civilization and nature, an exploration of "the human heart's darkness". The novel is full of truthfully told dreadful details about aborigines' life and the forced rules and laws in colonies. But what is most terrific for the main character is Mr. Kurtz, one of the agents, who is described as the embodiment of savage instincts which are hidden deep inside your soul and which – if you give them freedom – take over your mind quickly.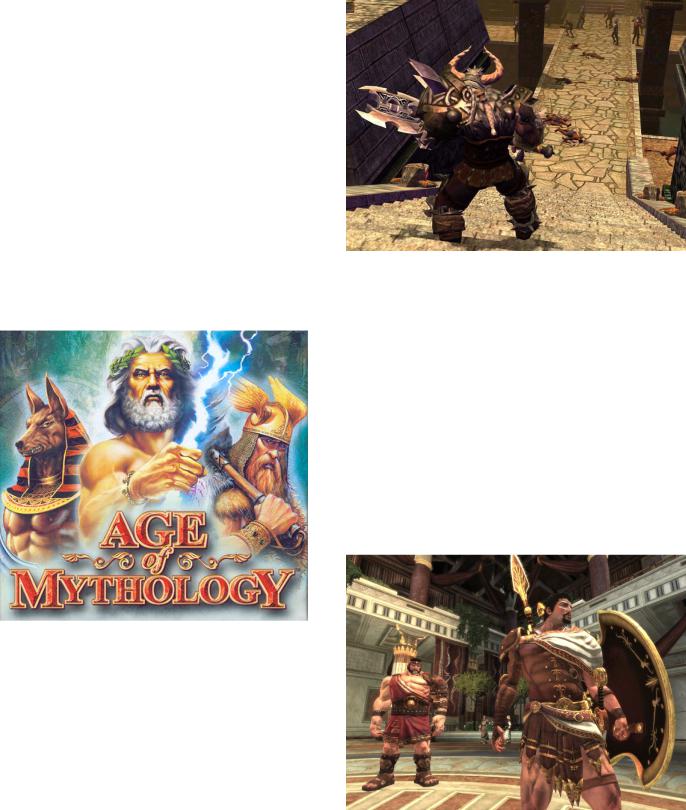 There is a film with the same title based on the novel. It doesn't give you the same feelings you get while reading but provides you with a general picture. But for me, it is always better to read the book as nothing can substitute it.
This is it for this issue. Have a nice time reading!
/Alexey Gavrilov/
Beginner's Guide to: Video Games about the Ancient World
There is an endless number of video games. And I am going to tell you about the ones most worth playing.
My previous article was about video games based on famous books. So, now I am leading you into video games industry even further. This time I am going to tell you about the most popular, well-made, and fascinating games about the Ancient World. I guess that somehow they may help first-year students to feel the atmosphere of Ancient Greece and Rome, which they are to read about. It was not easy for me to choose a game to play because there are so many good ones. However, I selected five of them.
The first one is called Age of Mythology. It was released in 2002. It is a real-time strategy developed by Ensemble Studios and published by Microsoft Game Studios. Age of Mythology takes inspiration from the myths and legends of the Greeks, Egyptians, and Norsemen. It follows Arkantos, who is forced to travel through the lands of those three cultures. You need to choose a god who will protect Arkantos's people.
While playing it, you meet a lot of eminent heroes such as Agamemnon, Ajax, Ulysses, etc. Moreover, it covers not only Greek life and culture, but that of the Egyptian and the Norse, as I have already said. Loki, Thor, Osiris, and Set might also guard you. You take part in the Trojan war, stop Ragnarok, and build a temple dedicated to Athena. This is a marvelous game. By the way, a year ago it was republished on Steam. The game was improved and LAN mode was added, which means you are can play together with your friends.
The second one is Loki: Heroes of Mythology which was released in 2007. It is a non-linear action RPG (role-playing game) that combines Aztec, Egyptian, Greek, and Norse mythologies. The game allows players to take on the role of a hero, each drawn from one of the four different mythologies.
The hero is plunged into the chaos brought about by Seth, the Egyptian god of chaos and the desert. The hero must pass through each mythology in pursuit of Seth before reaching the game's final showdown.
To tell the truth, it isn't the best one but if you have some free time, it's nice to play. I tried Loki long ago but enjoyed it a lot.
A year after Loki: Heroes of Mythology was released, Rise of Argonauts came out.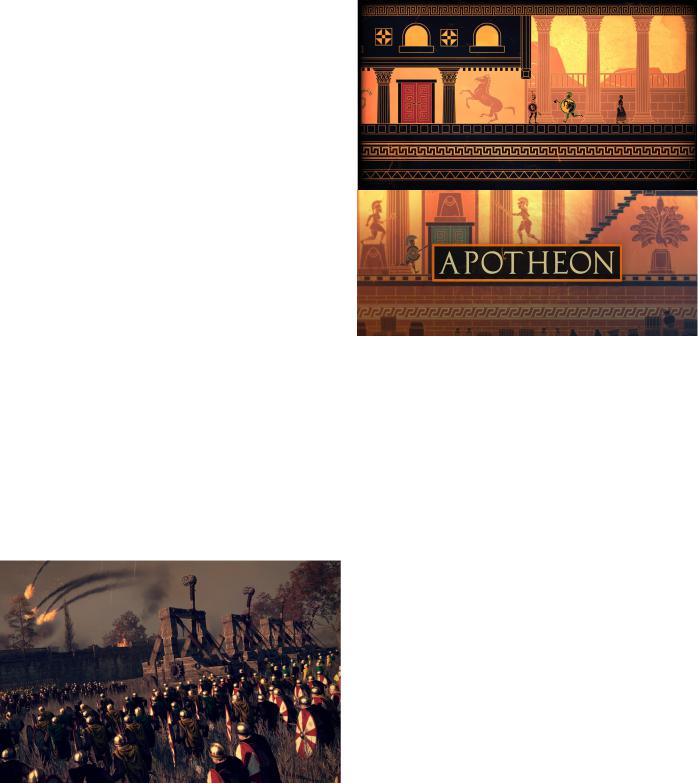 It is an action role-playing game developed by Liquid Entertainment and published by Codemasters for Microsoft Windows, PlayStation 3, and Xbox 360. The game's plot is built around the myth of Jason and his Argonauts as he searches for the Golden Fleece. I hope that you have read Argonautica by Apollonius of Rhodes and are familiar with this astonishing legend. In this game, the player takes the role of Jason, a Greek king. During his journey for the Golden Fleece, he meets a bunch of well-known characters such as Medea, Hercules, Medusa, and Daedalus. Hence follows the amazing story of love, death, and war.
Not surprisingly, most historical games are strategy games. Total War is not an exception. The Creative Assembly presents a series of computer strategy games. These games combine turn-based strategy and resource management with real-time tactical battle control. The first game of the series, Shogun: Total War, was released in 2000. The series covers a lot of historical events and is located in various places such as Rome, Napoleonic France, and Japan.
I'd like to draw your attention to the newest game which is called Total War: Attila. The story begins in 395 AD, during the transition from Late Antiquity to the early Dark Ages. While Attila is destined to
become the leader of the Huns, he is not yet in power at the start of his campaign. The gamer is to help
him invade new territories and conquer the Romans. So, this game shows an opposite side of the wars between the Romans and the Germanic tribes.
The last thing I am going to tell you about is so magnificent that I decided to put it in the end. The name of it is Apotheon, which means "exalted to the state of godhood" in Greek. Pair that with the
meaning behind hero Nikandreos's name ("victory of a man,") and you have a pretty good idea where all of this is heading. Almighty Zeus, weary of the fifth age of humanity causing nothing but disappointment, decides to just wipe everybody out by demanding that the rest of the gods withdraw their favour. Crops are failing. The forests are silent. Humanity has turned to raiding and plunder under a sunless sky.
Nikandreos is forced to descend Mount Olympus and convince the gods to mollify their anger.
On the whole, Apotheon is an action role-playing platformer developed and published by Alientrap. The game was released in 2015. Apotheon is Alientrap's second commercial game, and it utilizes a unique art style based on ancient Greek pottery, particularly in the black-figure pottery style which looks really magnificent.
Playing Apotheon is like being an archaeologist exploring and unearthing the mysteries of an unknown world. The game is really worth playing!
That will be it for this issue, I suppose. But don't forget: you can always find more information on Steam or any other video games store :)
/Anastasia Sukhorebrik/
Music History
Welcome the third article in our collection!
Quoting a famous song, 'the times, they were a-changing', as were music and recording techniques. By the 1940s acoustic blues became a major musical influence, but it was mainly played at bars and special places called 'juke joints' with the piano as the key instrument. The reason behind the popularity of piano was that it was just the loudest instrument allowing musicians to make their music danceable. However, by that time the piano had already been not the only choice.
The 1940-30s saw the rise of electric instruments which eventually made it possible to save the tradition of the guitar being the leading musical instrument. The fact that instruments could be amplified saved the traditional form of combo and let blues guitarists continue playing the role of innovating improvisers.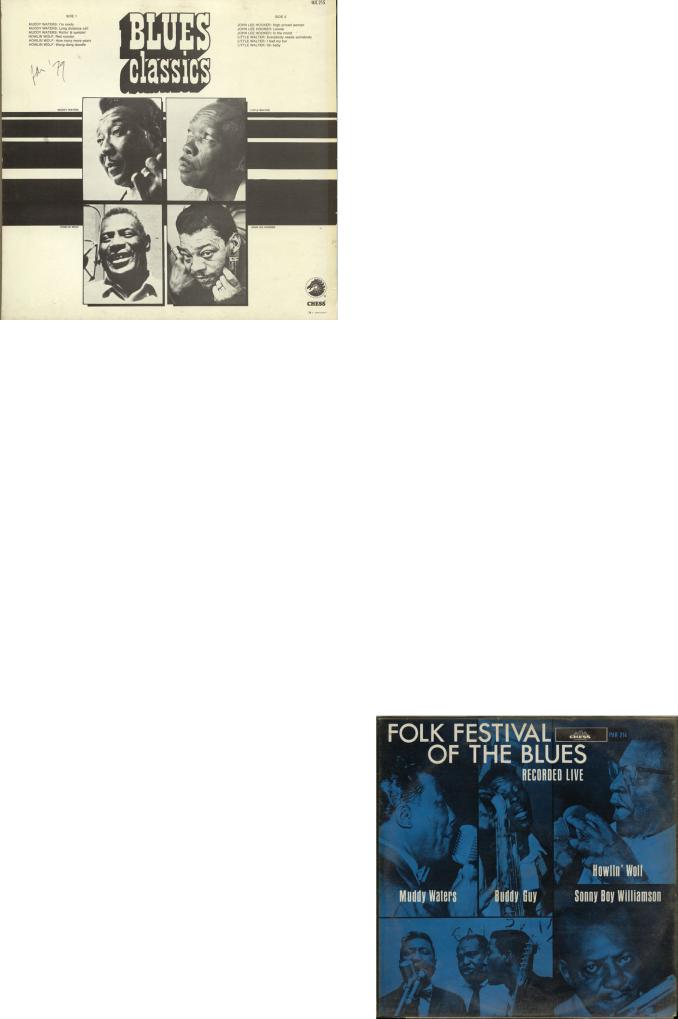 The music which emerged from acoustic blues played on electric instruments was (not surprisingly) dubbed 'electric blues' and developed in several regions. Chronologically the first form of electric blues appeared in Texas in the 1940s and was respectively called 'electric Texas blues'. Just as acoustic Texas blues it included extended guitar solos, but was also influenced by swing – a form of jazz that you can hear on Count Basie's or Tommy Dorsey's records. That meant the use of a specific swing rhythm and horn section. Though called electric Texas blues, this kind of music was not bound to Texas, so the term 'West Coast blues' is often used to describe it.
Another form of electric blues originated in Louisiana in the 1950s and got the name 'swamp blues', which was a tribute to the infamous Louisiana swamp lands. Apart from acoustic blues, it was hugely influenced by the folk music of the local French-speaking population: white Acadians and creoles. It resulted in the extensive use of harmonicas and laid-back, but highly danceable groovy rhythms.
Now I hope that jumping back to the 1940s doesn't make my approach illogical because I'm going to talk about probably the most influential form of electric blues ever. It emerged in Chicago with Mississippi delta musicians moving to the North to get jobs but not wishing to give up music. Take the roughness of delta blues, its expressive vocals, its emotional lyrics and add some distortion to the sound of the guitar, as well as some more inventive percussion, – and you'll get what was called 'Chicago blues'. Muddy Waters, Howlin' Wolf and Buddy Guy are among those who made this music listened to on each side of the world and got young people ready for rock and roll.
Chicago blues became so influential that it actually reached the United Kingdom and inspired young British musicians to play some songs of their
own, or at least cover American blues songs. The 1960s were the time when British blues was born, adding a dab of British folk and pop attitudes to purely American music, which made it possible to play blues in pubs and clubs all across the United Kingdom, especially in England.
With the ever-growing use of amplified instruments and expansion of blues to other continents, the quick rise of rock and roll in the 1950-60s doesn't seem so unexpected.
Songs to listen to:
1) Electric Texas blues
T-Bone Walker – Call It Stormy Monday (But Tuesday Is Just as Bad)
Albert Collins – Frosty
Freddie King – Have You Ever Loved a Woman Clarence 'Gatemouth' Brown – She Winked Her
Eye
2) Swamp blues
Slim Harpo – Shake Your Hips
Lightnin' Slim – Mean Ole Lonesome Train Lazy Lester – Sugar Coated Love Lonesome Sundown – Lonesome Whistler
3) Chicago blues
Howlin' Wolf – Smoke Stack Lightning Muddy Waters – Mannish Boy
Buddy Guy – Sit and Cry
John Lee Hooker – Boom Boom
4) British blues
John Mayall – I'm Your Witchdoctor
Alexis Korner's Blues Incorporated – She Fooled Me
The Graham Bond Organisation – Long Legged Baby
John Mayall & the Bluesbreakers with Eric Clapton
– Steppin' Out
/Nikolay Shiryaev/
Experiences: Ireland
I have answered the «Are you really traveling on your own?» question for what seems to be a million times this year. I really go to a country of my choice by myself having no tour agency phone number or best friends by my side. But going alone has more advantages than disadvantages.
I am a very enthusiastic traveller, so my typical day abroad usually consists of visiting 1-2 museums, spending some time enjoying street musicians busking, reading in a cafe or a park, finding local people and joining them on whatever they are up to, and, of course, having some drinks. I would never be able to do this with a tour agency. I also see a huge difference between the words «tourist» and «traveller».
Tourist pays a lot of money for the flight, stays at a decent hotel not far from a bus stop, visits all the 10 pubs featured in a «Top 10 pubs of the city» Guardian article, visits 1 museum with pictures, 1 museum dedicated to something unusual and local (e.g. Cheese Museum in Amsterdam or Leprechaun Museum are the perfect options). Then he returns home satisfied with himself. He invites all of his
friends and gives each of them a teeny tiny souvenir and then turns on a slideshow of photos of him with fancy things on the background.
Traveller doesn't really care about a place to stay, he doesn't care about top 10 pubs, and of course he doesn't care about souvenirs. Traveller cares about meeting new people. They can be strange, they
can be weird and sometimes completely crazy. He doesn't go to the Leprechaun museum, because it is a tourist trap. He prefers to see something that is
close to his interests. A traveller never knows what is coming, he just leaves the place he is staying at early
in the morning and comes back late at night. What happens in between is a pure improvisation.
How do I know it? I used to be a tourist, but earlier this year I went to Ireland, and the country turned me into a traveller.
Writing about Ireland is very difficult for me because no words could describe what I feel about the country. I went there in May and I knew right then that this was a place I would visit again. I met some locals and they proved one of the many Irish sayings to be true: if you have an Irish friend, you have a friend for life. As soon as I came back to Russia, I applied for the second Irish visa. I returned to Ireland in July and stayed at my friend Will's place.
Will has the energy of a power station. I'll never understand how he manages to maintain his social life. I lived at his place for about 2 weeks and I never saw him sleeping. The night I arrived he brought me to a Morning Gloryville rave. If you want a picture, imagine 200 people raving at 6 AM before going to work. Water instead of Guinness, sandwiches and muffins, yoga right in the middle of the dance floor. 14 hours later he went to host a pub quiz. 4 hours after the quiz I'd find Will planning the next day or cooking something. He was one of the people I met in May through Couchsurfing.
It is weird but all of the friends I have outside Russia I met either through Couchsurfing or on the streets. I am friends with Ryan from New York who sold his house and his car and at the age of 26 started to travel the world. Ryan left New York in early 2014 and he is still on the move. We went to Glaway and Howth together, made friends with wild sea lions, ate chicken nuggets right by the Irish Sea and explored 2 fancy castles which were a bit bigger than hostel dorms we were used to.
I met Volodya on the street right outside a pub I had a pint at. Volodya is a Ukranian scientist currently working at Frankfurt university. On his business card he has a tumored brain. Volodya doesn't see any borders or closed doors. We spent
2 days together, and during those 2 days we've seen