Добавил:
Upload
Опубликованный материал нарушает ваши авторские права? Сообщите нам.
Вуз:
Предмет:
Файл:
5. Villagio Mall
Location: Doha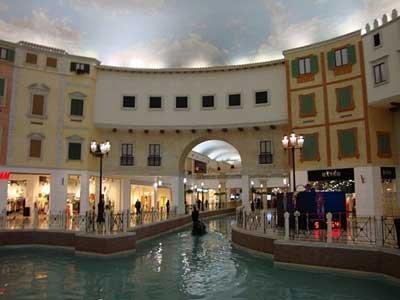 Gross Leasable Area: 1.4 million sq. ft.
Why it's cool: Indoor ceilings and lighting make you feel like you are shopping under the sky.  When you are tired from shopping, take a gondola ride on the canal that runs through the center of the mall.
The Villagio has diifferent areas that represent different times of the day, so you can see sunset, night with street lamps and day. The 220-store mall also includes a 13 screen IMAX 3D cinema, an ice-skating rink and there are also plans to add a roller coaster in the future.
6. Tokyo Midtown
Location: Tokyo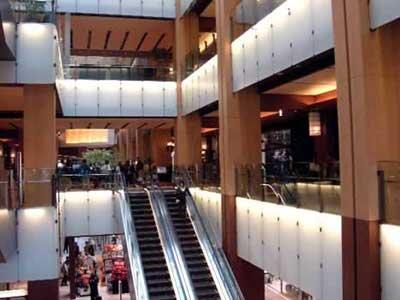 Gross Leasable Area: 786,000 sq. ft.
Why it's cool: This classy haute-couture mall is right in the heart of a high-end mixed development area of Tokyo covering 6.1 million sq. ft.
The $3 billion mixed-development project includes office, residential, commercial, hotel, and leisure space, as well as the tallest building in Tokyo and the new quarters of the Suntory Museum of Art. The 5-floor retail Galleria, with 786,000 square feet of stores, restaurants and shops includes the first Terence Conran restaurants in Japan, a wine bar (Coppola's Vinoteca) showcasing the wines of Francis Ford Coppola, and an outlet of high-end American food retailer Dean & DeLuca.
7. Wafi Mall
Location: Dubai
Gross Leasable Area: 861,000 sq. ft.
Why it's cool: The whole thing is themed after ancient Egypt, including pyramid-shaped restaurants and a theme park. And yet it has a reputation for being one of Dubai's classy malls.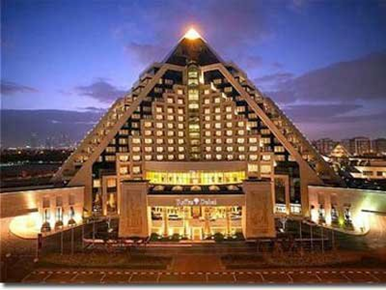 Located within the Egyptian-themed Wafi City complex, Wafi City Mall opened in 2001 and contains 1,000 covered parking spaces and over 350 stores across 5 levels. Its shops include boutiques (Marks & Spencer, Topshop, La Senza), dining complex (the Pyramids), entertainment theme park area (Encounter Zone), underground Arabian souq (Khan Murjan), and a spa (Cleopatra's Spa).
8. The Dubai Mall
Location: Dubai
Gross Leasable Area: 3.77 million sq. ft.
Why it's cool: The Dubai Mall  is the world's largest mall in terms of total area (12.1 million sq ft).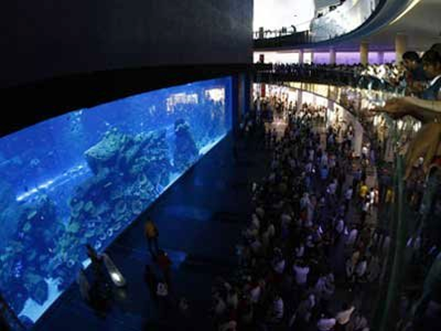 Opening in 2008, the mall has 1,200 shops and houses an aquarium, which earned the Guinness World Record for the world's "Largest Acrylic Panel".  The mall also is home to an ice rink, 250-room luxury hotel, 22 cinema screens plus 120 restaurants and cafes. It also features the unique "malls-within-a-mall" concept with themed shopping areas like Gold Souk, Fashion Island, and The Grove, an indoor-outdoor streetscape with a fully retractable roof.
c) About how many malls have you read?
*d) Address the website
http://www.businessinsider.com/coolest-shopping-malls-2010-11?op=1
and complete the list mentioned in the text above.
**e) You can use your own sources and add other famous malls and stores to the list above.
f) Be ready to give a review of the most fashionable places where you could buy a gift for your business partners, relatives or friends.