AD822
ABSOLUTE MAXIMUM RATINGS
1
Supply Voltage . . . . . . . . . . . . . . . . . . . . . . . . . . . . . . . . ±18 V Internal Power Dissipation2
Plastic DIP (N) . . . . . . . . . . . . . . . Observe Derating Curves SOIC (R) . . . . . . . . . . . . . . . . . . . Observe Derating Curves
Input Voltage . . . . . . . . . . . . . . (+VS + 0.2 V) to –(20 V + VS) Output Short Circuit Duration . . . . . . . . . . . . . . . . Indefinite
Differential Input Voltage . . . . . . . . . . . . . . . . . . . . . . . ±30 V Storage Temperature Range (N) . . . . . . . . . –65∞C to +125∞C Storage Temperature Range (R, RM) . . . . . –65∞C to +150∞C Operating Temperature Range
AD822A/AD822B . . . . . . . . . . . . . . . . . . . –40∞C to +85∞C Lead Temperature Range (Soldering, 60 sec) . . . . . . . . 260∞C
NOTES
1Stresses above those listed under Absolute Maximum Ratings may cause permanent damage to the device. This is a stress rating only; functional operation of the device at these or any other conditions above those indicated in the operational section of this specification is not implied. Exposure to absolute maximum rating conditions for extended periods may affect device reliability.
28-Lead Plastic DIP Package: JA = 90∞C/W 8-Lead SOIC Package: JA = 160∞C/W 8-Lead MSOP Package: JA = 190∞C/W
MAXIMUM POWER DISSIPATION
The maximum power that can be safely dissipated by the AD822 is limited by the associated rise in junction temperature. For plastic packages, the maximum safe junction temperature is 145∞C. If these maximums are exceeded momentarily, proper circuit operation will be restored as soon as the die temperature is reduced. Leaving the device in the "overheated" condition for an extended period can result in device burnout. To ensure proper operation, it is important to observe the derating curves shown in TPC 24.
While the AD822 is internally short circuit protected, this may not be sufficient to guarantee that the maximum junction temperature is not exceeded under all conditions. With power supplies
±12 V (or less) at an ambient temperature of 25∞C or less, if the output node is shorted to a supply rail, then the amplifier will not be destroyed, even if this condition persists for an extended period.
ORDERING GUIDE
| | | | | |
| --- | --- | --- | --- | --- |
| Model* | Temperature Range | Package Description | Package Option | Branding Information |
|   |   |   |   |   |
| AD822AN | –40∞C to +85∞C | 8-Lead PDIP | N-8 |   |
| AD822AR | –40∞C to +85∞C | 8-Lead SOIC | R-8 |   |
| AD822ARM | –40∞C to +85∞C | 8-Lead MSOP | RM-8 | B4A |
| AD822BR | –40∞C to +85∞C | 8-Lead SOIC | R-8 |   |
*SPICE model is available at www.analog.com.
CAUTION
ESD (electrostatic discharge) sensitive device. Electrostatic charges as high as 4000 V readily accumulate on the human body and test equipment and can discharge without detection. Although the AD822 features proprietary ESD protection circuitry, permanent damage may occur on devices subjected to high energy electrostatic discharges. Therefore, proper ESD precautions are recommended to avoid performance degradation or loss of functionality.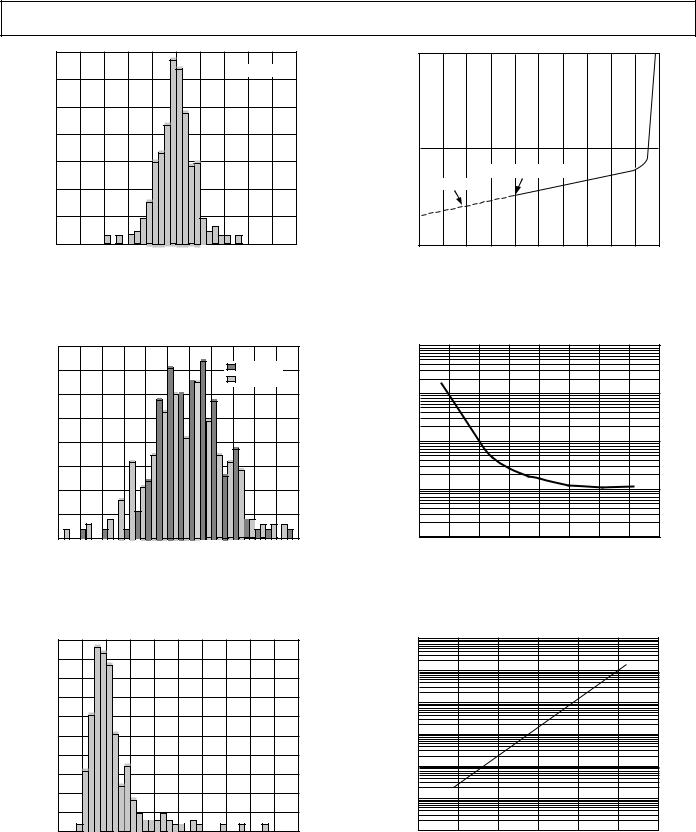 Typical Performance Characteristics– AD822
 

70

 

 

 

 

 

 

 

 

 

 

 

60

 

 

 

 

 

 

 

VS = 0V, 5V

 

 

 

 

 

 

 

 

 

 

 

 

UNITS

50

 

 

 

 

 

 

 

 

 

 

40

 

 

 

 

 

 

 

 

 

 

OF

 

 

 

 

 

 

 

 

 

 

 

 

 

 

 

 

 

 

 

 

 

NUMBER

30

 

 

 

 

 

 

 

 

 

 

 

 

 

 

 

 

 

 

 

 

 

 

20

 

 

 

 

 

 

 

 

 

 

 

10

 

 

 

 

 

 

 

 

 

 

 

0

 

 

 

 

 

 

 

 

 

 

 

–0.5

–0.4

–0.3

–0.2

–0.1

0

0.1

0.2

0.3

0.4

0.5

 

 

 

 

OFFSET VOLTAGE – mV

 

 

 
TPC 1. Typical Distribution of Offset Voltage (390 Units)
 

16

 

 

 

 

 

 

 

 

 

 

 

 

14

 

 

 

 

 

 

 

 

VS = 5V

 

 

 

 

 

 

 

 

 

 

 

VS = 15V

 

 

12

 

 

 

 

 

 

 

 

 

 

 

 

10

 

 

 

 

 

 

 

 

 

 

 

BIN

8

 

 

 

 

 

 

 

 

 

 

 

% IN

 

 

 

 

 

 

 

 

 

 

 

6

 

 

 

 

 

 

 

 

 

 

 

 

 

 

 

 

 

 

 

 

 

 

 

 

4

 

 

 

 

 

 

 

 

 

 

 

 

2

 

 

 

 

 

 

 

 

 

 

 

 

0

 

 

 

 

 

 

 

 

 

 

 

 

–12

–10

–8

–6

–4

–2

0

2

4

6

8

10

 

 

 

 

OFFSET VOLTAGE DRIFT – V/ C

 

 
TPC 2. Typical Distribution of Offset Voltage Drift
(100 Units)
 

50

 

 

 

 

 

 

 

 

 

 

 

45

 

 

 

 

 

 

 

 

 

 

 

40

 

 

 

 

 

 

 

 

 

 

 

35

 

 

 

 

 

 

 

 

 

 

UNITS

30

 

 

 

 

 

 

 

 

 

 

25

 

 

 

 

 

 

 

 

 

 

OF

 

 

 

 

 

 

 

 

 

 

 

 

 

 

 

 

 

 

 

 

 

NUMBER

20

 

 

 

 

 

 

 

 

 

 

15

 

 

 

 

 

 

 

 

 

 

 

 

 

 

 

 

 

 

 

 

 

 

10

 

 

 

 

 

 

 

 

 

 

 

5

 

 

 

 

 

 

 

 

 

 

 

0

 

 

 

 

 

 

 

 

 

 

 

0

1

2

3

4

5

6

7

8

9

10

 

 

 

 

INPUT BIAS CURRENT – pA

 

 

 
TPC 3. Typical Distribution of Input Bias Current
(213 Units)
 

5

 

 

 

 

 

 

 

 

 

 

– pA

 

 

 

 

 

 

 

 

 

 

 

CURRENT

0

 

 

 

 

 

 

 

 

 

 

 

 

 

VS = 0V, +5V, AND 5V

 

 

 

 

BIAS

 

 

 

 

 

 

 

 

VS = 5V

 

 

 

 

 

 

 

 

INPUT

 

 

 

 

 

 

 

 

 

 

 

 

–5

 

 

 

 

 

 

 

 

4

5

 

–5

–4

–3

–2

–1

0

1

2

3
COMMON-MODE VOLTAGE – V
TPC 4. Input Bias Current vs. Common-Mode Voltage; VS = 5 V, 0 V, and VS = ±5 V
| | |
| --- | --- |
|   | 1k |
| pA | 100 |
| CURRENT – | 10 |
| INPUT BIAS | 1 |
0.1

–12

–8

–4

0

4

8

12

16

–16
COMMON-MODE VOLTAGE – V
TPC 5. Input Bias Current vs. Common-Mode Voltage; VS = ±15 V
 

100k

 

 

 

 

 

 

 

10k

 

 

 

 

 

 

pA

1k

 

 

 

 

 

 

–

 

 

 

 

 

 

 

 

 

 

 

 

 

CURRENT

100

 

 

 

 

 

 

 

 

 

 

 

 

 

INPUT BIAS

10

 

 

 

 

 

 

1

 

 

 

 

 

 

 

 

 

 

 

 

 

 

0.1

40

60

80

100

120

140

 

20

 

 

 

TEMPERATURE – C

 

 
TPC 6. Input Bias Current vs. Temperature; VS = 5 V, VCM = 0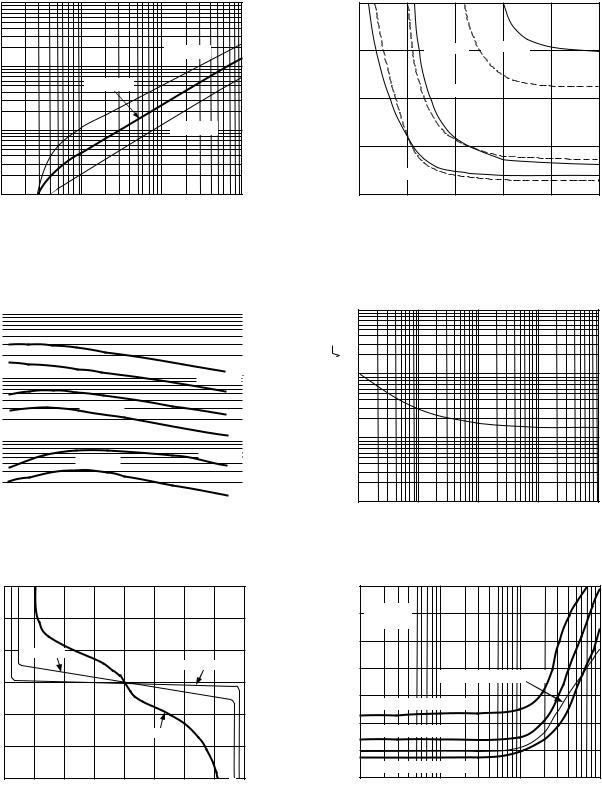 AD822

 

 

 

 

10M

 

 

 

 

 

 

 

VS = 15V

– V/V

1M

 

 

 

 

 

VS = 0V, 5V

 

GAIN

 

 

 

 

 

 

 

0PEN-LOOP

100k

 

 

VS = 0V, 3V

 

 

 

 

 

10k

1k

10k

 

 

100

100k

 

 

LOAD RESISTANCE –

 
TPC 7. Open-Loop Gain vs. Load Resistance
 

10M

 

 

 

 

 

 

 

 

 

 

 

 

 

 

 

 

 

 

 

 

 

 

 

 

 

 

 

 

 

 

 

 

 

 

 

 

 

 

 

 

 

 

 

 

 

 

 

 

 

 

 

 

 

 

 

 

 

 

 

 

 

 

 

 

 

 

 

 

 

 

 

 

 

 

 

 

 

 

 

 

RL = 100k

 

 

 

 

 

 

 

 

 

 

 

 

 

 

 

 

 

 

 

 

 

 

 

 

 

 

 

 

 

 

 

 

 

V

= 15V

 

V/V

1M

 

 

 

 

 

 

 

 

 

 

 

 

 

 

 

 

 

 

 

S

 

 

 

 

 

 

 

 

 

 

 

 

 

 

 

 

 

 

 

 

 

 

 

 

 

 

 

 

 

 

 

 

 

 

 

 

 

 

 

 

 

 

 

 

 

 

 

 

VS = 0V, 5V

 

–

 

 

 

 

 

 

 

 

 

 

 

 

 

 

 

 

 

 

 

 

 

 

 

 

 

 

 

 

 

 

 

 

 

 

 

 

 

 

 

GAIN

 

 

 

 

 

 

 

 

 

 

 

 

 

 

 

 

 

 

 

 

 

 

 

 

 

 

 

 

 

 

 

 

 

 

 

R = 10k

 

 

 

 

 

 

 

VS = 15V

 

OPEN-LOOP

 

 

 

 

 

 

 

 

 

L

 

 

 

 

 

 

 

 

 

 

 

 

 

 

 

 

 

 

 

 

 

 

 

 

 

 

 

 

 

 

 

 

 

 

 

 

 

 

 

 

 

 

 

 

 

 

 

 

 

 

 

 

 

 

 

 

 

 

 

VS = 15V

 

 

 

 

 

 

 

 

 

 

 

 

 

 

 

 

 

 

 

 

 

 

VS

= 0V, 5V

 

 

 

100k

 

 

 

 

 

 

 

 

 

 

 

 

 

 

 

 

 

 

 

 

 

 

 

 

 

 

 

 

 

 

 

 

 

 

 

 

 

 

 

 

 

 

 

 

 

 

 

 

 

 

 

 

 

 

 

 

 

 

 

 

RL =

600

 

 

 

 

 

 

 

 

 

 

 

 

 

 

 

 

 

 

 

 

 

 

 

 

 

 

 

 

 

 

 

 

 

 

 

 

 

 

 

 

 

 

 

 

 

 

 

 

 

 

 

 

 

 

 

 

 

 

 

 

 

 

 

 

 

 

 

 

 

 

 

 

 

 

 

 

 

 

 

 

 

 

 

VS =

0V, 5V

 

 

10k

 

 

 

 

 

 

 

 

 

 

 

 

 

 

 

 

 

 

 

 

 

 

 

 

 

 

 

–40

–20

0

20

40

60

80

100

120

140

 

–60
TEMPERATURE – C
TPC 8. Open-Loop Gain vs. Temperature
 

300

 

 

 

 

 

 

 

 

 

200

 

 

 

 

 

 

 

 

V

100

RL = 10k

 

 

 

 

 

 

–

 

 

 

 

 

 

RL = 100k

 

VOLTAGE

 

 

 

 

 

 

 

0

 

 

 

 

 

 

 

 

 

 

 

 

 

 

 

 

 

INPUT

–100

 

 

 

 

 

 

 

 

 

 

 

 

 

RL = 600

 

 

 

 

 

 

 

 

 

 

 

 

 

–200

 

 

 

 

 

 

 

 

 

–300

 

 

 

 

 

 

 

 

 

–16

–12

–8

–4

0

4

8

12

16
OUTPUT VOLTAGE – V
TPC 9. Input Error Voltage vs. Output Voltage for Resistive Loads
 

40

 

 

 

 

 

 

 

 

R

L

= 20k

RL = 2k

POS RAIL

 

20

 

 

 

 

 

 

 

 

– V

 

 

 

 

 

NEG RAIL

VOLTAGE

0

 

POS RAIL

 

 

 

 

 

 

 

 

 

 

POS

 

 

 

 

 

 

RAIL

 

 

 

 

 

INPUT

–20

 

 

 

 

NEG RAIL

 

 

 

 

 

 

 

 

 

 

 

 

 

 

 

 

RL = 100k

 

 

 

 

 

 

–40

 

 

 

 

NEG RAIL

 

60

 

120

180

240

300

 

0

 

 

 

OUTPUT VOLTAGE FROM SUPPLY RAILS – mV

 
TPC 10. Input Error Voltage with Output Voltage within 300 mV of Either Supply Rail for Various Resistive Loads; VS = ±5 V
| | |
| --- | --- |
|   | 1k |
| HZ |   |
| – nV/ | 100 |
| VOLTAGE NOISE | 10 |
| INPUT |   |
FREQUENCY – Hz
TPC 11. Input Voltage Noise vs. Frequency
 

–40

 

 

 

 

–50

RL = 10k

 

 

 

 

ACL = –1

 

 

 

–60

 

 

 

dB

–70

VS = 0V, 3V; VOUT = 2.5V p-p

 

 

 

–

 

 

 

 

THD

–80

 

 

 

VS = 15V; VOUT = 20V p-p

 

 

 

 

 

 

–90

 

 

 

 

VS = 5V; VOUT = 9V p-p

 

 

 

–100

 

 

 

 

VS = 0V, 5V; VOUT = 4.5V p-p

 

 

 

–110

1k

10k

100k

 

100

 

 

FREQUENCY – Hz

 
TPC 12. Total Harmonic Distortion vs. Frequency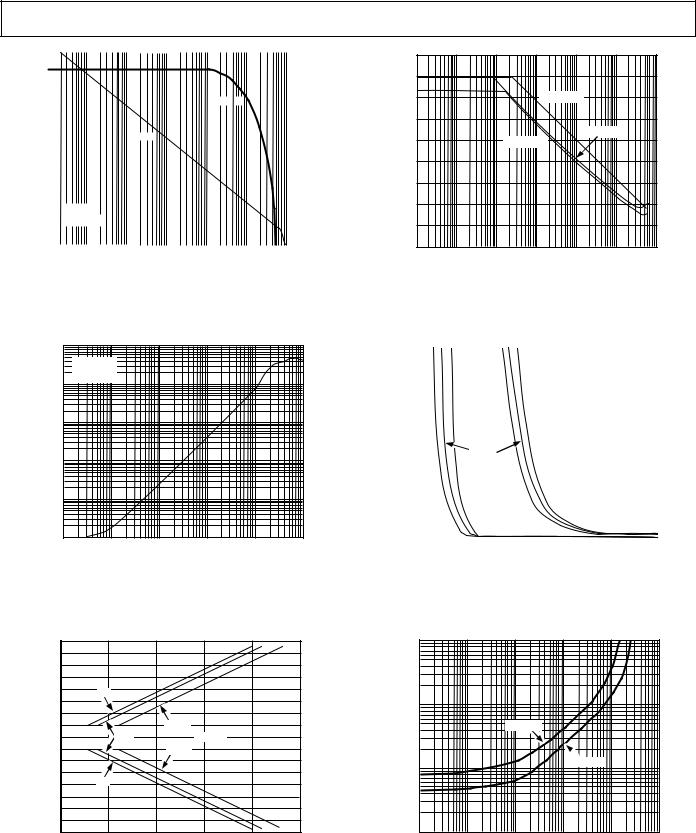 100

 

 

 

 

 

 

 

 

 

 

 

 

 

 

100

 

 

 

 

 

 

 

 

 

 

 

 

 

 

 

 

 

dB–GAINLOOP-OPEN

80

 

 

 

 

 

 

 

 

 

 

 

 

 

 

80

DEGREESINMARGINPHASE

 

 

 

 

 

 

 

 

 

 

 

 

 

 

 

 

 

 

 

 

 

 

 

 

 

 

 

 

 

 

 

 

 

 

 

 

 

 

 

 

 

PHASE

 

 

 

 

 

60

 

 

 

 

 

 

 

 

 

 

 

 

 

 

60

 

 

 

 

 

 

 

 

 

 

 

 

 

 

 

 

 

 

 

 

 

 

 

 

 

 

 

 

 

 

 

 

 

 

 

 

 

 

 

 

 

 

 

GAIN

 

 

 

 

 

 

 

 

 

40

 

 

 

 

 

 

 

 

 

 

 

 

 

 

40

 

 

 

 

 

 

 

 

 

 

 

 

 

 

 

 

 

 

20

 

 

 

 

 

 

 

 

 

 

 

 

 

 

20

 

 

 

 

 

 

 

 

 

 

 

 

 

 

 

 

 

 

 

 

 

 

 

 

 

 

 

 

 

 

 

 

 

 

 

 

0

 

RL = 2k

 

 

 

 

 

 

 

 

 

 

 

0

 

 

 

 

 

 

 

 

 

 

 

 

 

 

 

 

 

CL = 100pF

 

 

 

 

 

 

 

 

 

 

 

 

 

 

 

 

 

 

 

 

 

 

 

 

 

 

 

–20

 

 

 

 

 

 

 

 

 

 

 

 

 

 

–20

 

 

 

100

 

1k

 

10k

100k

1M

 

 

 

10

 

 

10M

 
FREQUENCY – Hz
TPC 13. Open-Loop Gain and Phase Margin vs. Frequency
 

1k

 

 

 

 

 

 

 

ACL = +1

 

 

 

 

 

100

VS = 15V

 

 

 

 

 

 

 

 

 

 

–

 

 

 

 

 

 

IMPEDANCE

10

 

 

 

 

 

 

 

 

 

 

 

OUTPUT

1

 

 

 

 

 

0.1

 

 

 

 

 

 

 

 

 

 

 

 

0.01

 

 

 

 

 

 

100

1k

10k

100k

1M

10M
FREQUENCY – Hz
TPC 14. Output Impedance vs. Frequency
 

16

 

 

 

 

 

 

12

 

 

 

 

 

VOLTS

8

1%

 

 

 

 

 

 

 

 

 

 

 

 

 

 

 

0 TO

4

 

 

 

 

 

 

 

 

0.01%

 

 

FROM

 

 

 

 

 

0

0.1%

 

ERROR

 

 

 

 

 

0.01%

 

 

SWING

–4

 

 

 

 

 

–8

1%

 

 

 

 

OUTPUT

 

 

 

 

 

 

 

 

 

–12

 

 

 

 

 

 

 

 

 

 

 

 

–16

1.0

2.0

3.0

4.0

5.0

 

0.0

 

 

 

SETTLING TIME – s

 

 
TPC 15. Output Swing and Error vs. Settling Time
 

 

 

 

 

 

AD822

 

90

 

 

 

 

 

 

 

80

 

 

 

 

 

 

– dB

70

 

 

VS = 15V

 

 

REJECTION

60

 

 

 

 

 

 

50

 

 

VS = 0V, 3V

VS = 0V, 5V

 

 

 

 

 

 

 

 

 

 

 

 

 

COMMON-MODE

40

 

 

 

 

 

 

30

 

 

 

 

 

 

20

 

 

 

 

 

 

 

 

 

 

 

 

 

 

10

 

 

 

 

 

 

 

0

100

1k

10k

100k

1M

10M

 

10

 

 

 

 

FREQUENCY – Hz

 

 
TPC 16. Common-Mode Rejection vs. Frequency
mV

5

 

 

 

 

 

 

 

 

 

 

 

 

 

 

 

 

 

 

 

 

 

 

 

 

 

 

 

 

 

 

 

 

 

 

 

 

 

 

 

 

 

 

 

 

 

 

 

 

 

 

 

 

 

 

 

 

 

 

 

 

 

 

 

 

 

 

 

 

 

 

4

 

 

 

 

NEGATIVE

 

 

 

POSITIVE

 

 

 

 

 

 

–

 

 

 

 

 

 

 

 

 

 

 

 

VOLTAGE

 

 

 

 

 

RAIL

 

 

RAIL

 

 

 

 

 

 

3

 

 

 

 

 

 

 

 

 

 

 

 

 

 

 

 

 

 

 

 

 

 

 

 

 

 

 

 

 

 

 

 

 

 

 

 

 

 

 

 

 

 

 

 

 

 

ERROR

 

 

 

 

 

 

 

 

 

 

 

 

 

 

 

 

 

 

 

 

 

 

 

 

 

 

 

 

 

 

 

 

 

 

 

 

 

 

 

 

 

 

 

 

 

 

 

 

 

 

 

 

 

 

+25 C

 

 

 

 

 

 

 

 

 

 

 

 

COMMON-MODE

2

 

 

 

 

 

 

 

 

 

 

 

 

 

 

 

 

 

 

 

 

 

 

 

 

 

 

 

 

 

 

 

 

 

 

 

 

 

 

 

 

 

 

 

 

 

 

 

 

 

 

 

 

 

 

 

 

 

 

 

 

 

 

 

 

 

 

 

 

 

 

 

 

 

 

 

 

 

 

 

 

 

 

 

 

 

 

 

+125 C

 

 

 

 

 

1

 

 

 

 

 

–55 C

 

 

 

 

 

 

 

 

 

 

 

 

 

 

 

 

 

 

 

 

 

 

 

 

 

 

 

 

 

 

 

 

 

 

 

 

 

 

 

 

 

 

 

 

 

 

 

 

 

 

 

 

 

 

 

 

 

 

 

 

 

 

 

 

 

 

 

 

–55 C

 

 

 

 

 

 

 

 

 

 

 

 

 

 

 

 

 

 

 

 

 

 

 

 

 

 

 

 

 

 

 

 

 

 

 

 

 

+125 C

 

 

 

 

 

 

 

 

 

 

 

 

 

 

 

 

 

 

 

 

0

 

 

 

 

 

 

 

 

 

 

 

 

 

 

 

 

 

 

 

 

 

 

 

 

 

0

 

 

 

 

1

 

 

 

2

3

 

–1

 

 

 

 

 

 

 
COMMON-MODE VOLTAGE FROM SUPPLY RAILS – V
TPC 17. Absolute Common-Mode Error vs. Com- mon-Mode Voltage from Supply Rails (VS – VCM)
 

1000

 

 

 

 

 

– mV

 

 

 

 

 

 

VOLTAGE

100

 

 

 

 

 

 

 

VS – VOH

 

 

 

OUTPUT SATURATION

10

 

 

 

VOL – VS

 

 

 

 

 

 

 

 

0

0.01

0.1

1

10

100

 

0.001
LOAD CURRENT – mA
TPC 18. Output Saturation Voltage vs. Load Current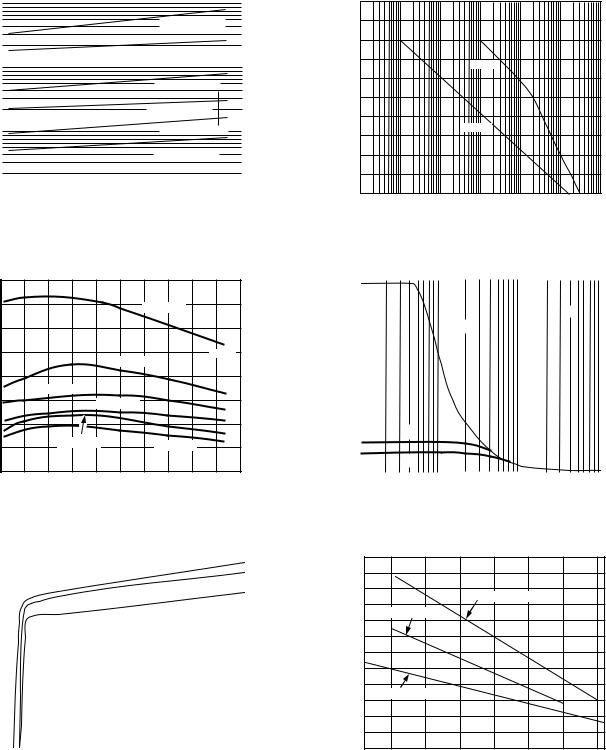 AD822
 

1000

 

 

 

 

 

 

 

 

 

 

 

 

 

 

 

 

 

 

 

 

 

 

 

 

 

 

 

 

 

 

 

 

 

 

 

 

 

 

 

 

 

 

 

 

 

 

 

 

 

 

 

 

 

 

 

 

 

 

 

 

 

 

 

 

 

 

 

 

 

 

 

 

 

– mV

 

 

 

 

 

 

 

 

 

 

 

 

 

 

 

ISOURCE = 10mA

 

 

 

 

 

 

 

 

 

 

 

 

 

 

 

 

 

 

 

 

 

 

 

 

 

 

 

 

VOLTAGE

 

 

 

 

 

 

 

 

 

 

 

 

 

 

 

 

 

 

 

 

 

 

 

 

 

 

 

 

 

 

 

 

 

 

 

 

 

 

 

 

ISINK = 10mA

 

 

 

 

 

 

 

100

 

 

 

 

 

 

 

 

 

 

 

 

 

 

 

 

 

 

 

 

 

 

 

 

 

 

 

 

 

 

 

 

 

 

 

 

 

 

 

 

 

 

 

 

 

 

 

 

 

 

 

 

 

 

 

 

 

 

 

 

 

 

 

 

 

 

 

 

 

 

 

 

 

SATURATION

 

 

 

 

 

 

 

 

 

 

 

 

 

 

 

ISOURCE = 1mA

 

 

 

10

 

 

 

 

 

 

 

 

 

 

 

 

 

 

 

 

 

 

A

 

 

 

 

 

 

 

 

 

 

 

 

 

 

 

 

ISOURCE = 10

 

 

 

 

 

 

 

 

 

 

 

 

 

 

 

 

 

 

ISINK = 1mA

 

 

 

 

 

 

OUTPUT

 

 

 

 

 

 

 

 

 

 

 

 

 

 

 

 

 

 

 

 

 

 

 

 

 

 

 

 

 

 

 

 

 

 

 

 

 

 

 

 

 

 

 

 

 

 

 

 

 

 

 

 

 

 

 

 

 

 

 

 

 

 

 

 

 

ISINK = 10 A

 

 

 

 

 

 

 

1

 

 

 

 

 

 

 

 

 

 

 

 

 

 

 

 

 

 

 

 

 

 

 

 

 

 

 

 

–20

0

20

40

60

 

 

80

100

120

 

 

 

 

–60

–40

 

 

 

140
TEMPERATURE – C
TPC 19. Output Saturation Voltage vs. Temperature
 

80

 

 

 

 

 

 

 

 

 

 

 

70

 

 

 

 

 

VS =

15V

 

 

 

 

 

 

 

 

 

 

 

 

 

mA

60

 

 

 

 

 

 

 

 

 

 

–

 

 

 

 

 

 

 

 

 

 

 

LIMIT

50

 

 

 

 

VS = 15V

 

 

–OUT

 

 

 

 

 

 

 

 

 

 

 

 

 

 

 

 

 

 

CURRENT

 

 

 

 

 

 

 

 

 

40

 

 

 

 

 

 

 

 

 

 

30

 

VS = 0V, 5V

 

 

 

 

 

+

 

 

 

 

VS = 0V, 3V

 

 

 

 

 

CIRCUIT

 

 

 

 

 

 

 

–

 

20

 

 

 

 

 

 

 

 

–

 

 

 

 

 

 

 

 

 

+

 

 

 

 

 

 

 

 

 

 

 

SHORT

10

 

VS

= 0V, 5V

 

VS = 0V, 3V

+

 

 

 

 

 

 

 

 

0

 

 

 

 

 

 

 

 

 

 

 

–40

–20

0

20

40

60

80

100

120

140

 

–60

 

 

 

 

 

TEMPERATURE – C

 

 

 

 
TPC 20. Short Circuit Current Limit vs. Temperature
 

1600

 

 

 

 

 

 

 

 

 

 

 

 

 

 

 

 

 

 

 

 

 

 

 

 

 

 

 

 

 

 

 

 

 

 

 

 

 

 

 

 

 

 

 

 

 

 

 

 

 

 

 

 

T =

+125 C

 

 

 

 

 

 

 

 

1400

 

 

 

 

 

 

 

 

 

 

 

 

 

 

 

 

 

 

 

 

 

 

 

 

 

 

 

 

 

 

 

 

 

 

 

 

 

 

 

 

 

 

 

 

 

 

 

 

 

 

 

 

 

T

= +25 C

 

 

 

 

 

 

A

1200

 

 

 

 

 

 

 

 

 

 

 

 

 

 

 

 

 

 

 

 

–

 

 

 

 

 

 

 

 

 

 

 

 

 

 

 

 

 

 

 

 

 

 

 

 

 

 

 

 

 

 

T =

–55 C

 

 

 

 

 

 

 

 

CURRENT

800

 

 

 

 

 

 

 

 

 

 

 

 

 

 

 

 

 

 

 

 

QUIESCENT

1000

 

 

 

 

 

 

 

 

 

 

 

 

 

 

 

 

 

 

 

 

600

 

 

 

 

 

 

 

 

 

 

 

 

 

 

 

 

 

 

 

 

 

 

 

 

 

 

 

 

 

 

 

 

 

 

 

 

 

 

 

 

 

 

 

 

 

 

 

 

 

 

 

 

 

 

 

 

 

 

 

 

 

 

400

 

 

 

 

 

 

 

 

 

 

 

 

 

 

 

 

 

 

 

 

 

 

 

 

 

 

 

 

 

 

 

 

 

 

 

 

 

 

 

 

 

 

200

 

 

 

 

 

 

 

 

 

 

 

 

 

 

 

 

 

 

 

 

 

 

 

 

 

 

 

 

 

 

 

 

 

 

 

 

 

 

 

 

 

 

0

 

 

 

 

 

 

 

 

 

 

 

 

 

 

 

 

 

 

 

 

 

 

4

8

12

16

20

24

28

32

36

 

0
TOTAL SUPPLY VOLTAGE – V
TPC 21. Quiescent Current vs. Supply Voltage vs. Temperature
 

100

 

 

 

 

 

 

 

90

 

 

 

 

 

 

– dB

80

 

 

 

 

 

 

70

 

 

 

 

 

 

REJECTION

 

 

+PSRR

 

 

 

 

 

 

 

 

 

60

 

 

 

 

 

 

50

 

 

 

 

 

 

 

 

 

 

 

 

 

SUPPLY

40

 

 

 

 

 

 

30

 

 

–PSRR

 

 

 

 

 

 

 

 

 

POWER

20

 

 

 

 

 

 

10

 

 

 

 

 

 

 

 

 

 

 

 

 

 

0

100

1k

10k

100k

1M

10M

 

10

 

 

 

 

FREQUENCY – Hz

 

 
TPC 22. Power Supply Rejection vs. Frequency
 

30

 

 

 

 

 

 

 

 

 

 

 

 

 

 

 

 

 

 

 

 

 

 

 

 

 

 

 

 

 

 

 

 

 

 

25

 

 

 

 

 

 

 

RL = 2k

 

 

 

 

 

 

 

 

 

 

 

 

 

 

 

 

 

VS = 15V

 

 

 

 

 

V

20

 

 

 

 

 

 

 

 

 

 

–

 

 

 

 

 

 

 

 

 

 

 

 

 

 

 

 

 

 

 

 

 

VOLTAGE

15

 

 

 

 

 

 

 

 

 

 

OUTPUT

10

 

 

 

 

 

 

 

 

 

 

 

 

 

 

 

 

 

 

 

 

 

 

 

 

 

 

 

 

 

 

 

 

5

 

VS = 0V, 5V

 

 

 

 

 

 

 

 

 

 

 

 

 

 

 

 

 

 

 

 

 

 

 

 

 

 

 

 

 

 

 

 

VS = 0V, 3V

 

 

 

 

 

 

 

 

0

 

 

 

 

 

 

 

 

 

 

 

 

 

100k

1M

 

10M

 

10k

 

 
FREQUENCY – Hz
TPC 23. Large Signal Frequency Response
 

2.4

 

 

 

 

 

 

 

 

2.2

 

 

 

 

 

 

 

W

2.0

 

 

 

8-LEAD PDIP

 

 

 

 

 

 

 

 

–

1.8

 

 

 

 

 

 

 

 

 

 

 

 

DISSIPATION

8-LEAD SOIC

 

 

 

 

 

1.6

 

 

 

 

 

 

 

 

 

 

 

 

1.4

 

 

 

 

 

 

 

1.2

 

 

 

 

 

 

 

POWER

1.0

 

 

 

 

 

 

 

0.8

8-LEAD MSOP

 

 

 

 

 

TOTAL

0.6

 

 

 

 

 

 

 

 

 

 

 

 

0.4

 

 

 

 

 

 

 

 

 

 

 

 

 

 

 

 

0.2

 

 

 

 

 

 

 

 

0.0

 

–20

0

20

40

60

80

 

–60

–40

 

 

 

AMBIENT TEMPERATURE – C

 

 
TPC 24. Maximum Power Dissipation vs. Temperature for Plastic Packages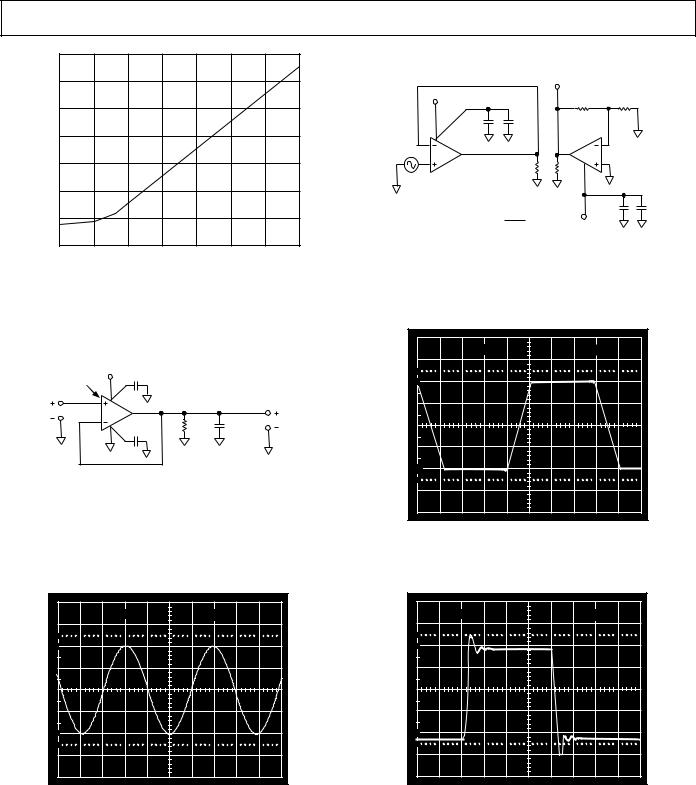 –70

 

 

 

 

 

 

 

 

–80

 

 

 

 

 

 

 

 

–90

 

 

 

 

 

 

 

– dB

–100

 

 

 

 

 

 

 

CROSSTALK

 

 

 

 

 

 

 

–110

 

 

 

 

 

 

 

–120

 

 

 

 

 

 

 

 

 

 

 

 

 

 

 

 

–130

 

 

 

 

 

 

 

 

–140

1k

3k

10k

30k

100k

300k

1M

 

300
FREQUENCY – Hz
TPC 25. Crosstalk vs. Frequency
VOUT
+VS
20k 2.2k
 

0.1 F

1 F

 

 

8

1/2

 

2

AD822

6
20V p-p

1

 

7

 

3

5k

5

 

1/2

5k

 

AD822

 

 
VIN

0.1 F

1 F

VOUT

 

 

CROSSTALK = 20LOG 10VIN

–V

 

 

S

 
TPC 28. Crosstalk Test Circuit
1/2

+VS

0.01 F

100

AD822

 

90

 

 

 

8

 

 

VIN

 

 

VOUT

 

 

RL

 

 

100pF

 

4

0.01 F

 

 

 

 

10

 

 

 

0%
| | |
| --- | --- |
| TPC 26. Unity Gain Follower | TPC 29. Large Signal Response Unity Gain Follower; |
|   | VS = ±15 V, RL = 10 kΩ |
| | |
| --- | --- |
| TPC 27. 20 V p-p, 25 kHz Sine Wave Input; Unity | TPC 30. Small Signal Response Unity Gain Follower; |
| Gain Follower; RL = 600 Ω, VS = ±15 V | VS = ±15 V, RL = 10 kΩ |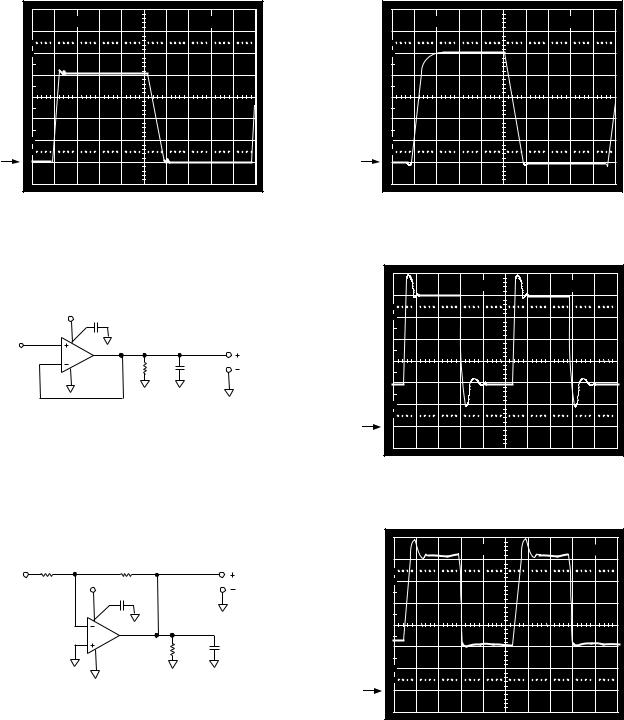 AD822
| | | |
| --- | --- | --- |
|   | 100 | 100 |
|   | 90 | 90 |
|   | 10 | 10 |
| GND | 0% | GND 0% |
| | |
| --- | --- |
| TPC 31. VS = 5 V, 0 V; Unity Gain Follower Response | TPC 34. VS = 5 V, 0 V; Unity Gain Follower Response |
| to 0 V to 4 V Step | to 0 V to 5 V Step |
 

 

 

 

10mV

2µs

+VS

 

 

 

100

 

0.01 F

 

 

90

 

 

 

 

 

8

 

 

 

 

 

VIN

 

 

 

 

 

 

1/2

RL

VOUT

 

 

4

AD822

100pF

 

 

 

 

 

 

 

 

 

 

 

10

 

 

 

 

GND

0%

 
| | |
| --- | --- |
| TPC 32. Unity Gain Follower | TPC 35. VS = 5 V, 0 V; Unity Gain Follower Response, to |
|   | 40 mV Step Centered 40 mV above Ground, RL = 10 kΩ |
10k

 

20k

 

 

VIN

+VS

 

 

VOUT

 

 

 

 

 

0.01 F

 

 

 

8

 

 

 

 

 

1/2

RL

100pF

 

4

AD822

 

 

 

 
TPC 33. Gain-of-T2 Inverter
100
90
10
GND 0%
TPC 36. VS = 5 V, 0 V; Gain-of-2 Inverter Response to 20 mV Step, Centered 20 mV below Ground, RL = 10 kΩ