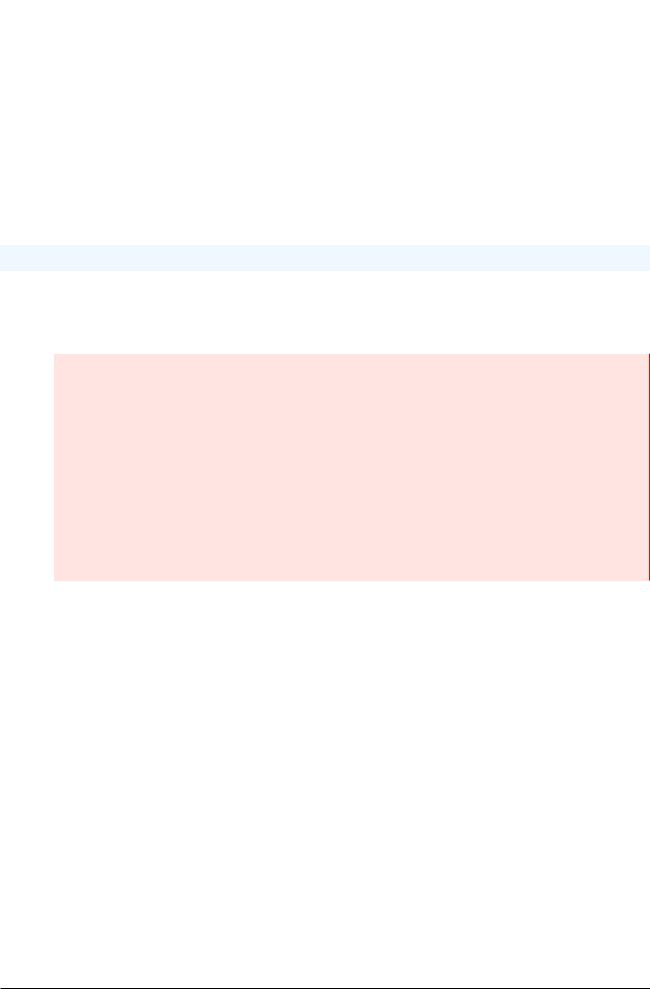 Chapter 8
I N S T A L L A T
I O N N O T E S
Windows 32-bit Installs
READ THIS FIRST!
Important
For Users of Windows Vista
On the Windows Vista platform, the Explorer crashes when the Firebird 1.5 control panel applet is installed. This crash does NOT occur with Firebird 2.n, but attempts to backport the changes to Firebird 1.5.5 did not work.
•The installer now disables installation of the 1.5 applet if Vista is detected as the host operating system.
•If you intend to install v.1.5.5 manually from the zip kit, do not copy the Firebird control panel applet to the Windows/System32 folder.
•The service can still be controlled, like any other, through the Services administration applet.
With the introduction of two new server models on Win32 the choices for installing Firebird have proliferated.
•Make sure you are logged in as Administrator (doesn't apply on Win9x or ME)
•All models except the Embedded Server--Superserver, Classic, server tools-only and client-only--can be installed using the Windows installer application. For a full-release install, it is highly recommended to use the installer if there is one available.
•Use gbak to back up your old isc4.gdb security database. You can restore it later as security.fdb
•If you have special settings in ibconfig there may be some values which you want to transfer to equivalent parameters in firebird.conf. Study the notes about firebird.conf to work out what can be copied directly and what parameters require new syntax.

I N S T A L L A T I O N N O T E S
•If certain configuration files exist in the installation directory they will preserved if you run the installer and OVERWRITTEN if you decompress a zip kit into the default location. The files are
security.fdb
firebird.log
firebird.conf
aliases.conf
•Each model can be installed from a zipfile. This method will be faster than the installer if you have plenty of experience installing Firebird 1.5 from zipfiles. It will be highly exasperating if you are a Firebird newbie.
•It is assumed that.-
1.you understand how your network works
2.you understand why a client/server system needs both a server and clients
3.you have read the rest of these release notes-or at least realise that you need to read them if something seems to have gone wrong
4.you know to go to the firebird-support list if you get stuck. Join at http://www.yahoogroups.com/groups/ firebird-support
If you already have an earlier version of Firebird or InterBase® on your server and you think you might want to go back to it, set up your fall-back position before you begin.
•Use the existing version of GBAK to back up your database files in transportable format
•Go to your System directory and make a backup copy of gds32.dll. You might want to name the backup "gds32.dll.ib5" or "gds32.dll.fb103" or something similarly informative; or hide it in another directory
•It might be a good idea to make a backup of the Microsoft C++ runtime, msvcp60.dll, too. The installer shouldn't overwrite your version of this file, but strange things have been known to happen.
•STOP ANY FIREBIRD OR INTERBASE SERVER THAT IS RUNNING
The installer will try to detect if an existing version of Firebird or InterBase is installed and/or running. In a non-installer install, you are on your own!
•The default root location of Firebird 1.5 will be C:\Program Files\Firebird\Firebird_1_5. If your old version is already in a directory of that name and you want to use the 1.5 defaults, rename the existing directory
Соседние файлы в папке doc