Добавил:
Upload
Опубликованный материал нарушает ваши авторские права? Сообщите нам.
Вуз:
Предмет:
Файл:
the business intermediate решебник
.pdf 1 Corporate culture
1.1 About business Work culture and placements
1 It depends on company culture. New employees need to try to work out quickly what is expected in each of the three situations and to adjust to the company culture as soon as they can. To start off though, it's probably safest to dress smartly, not be the first or the last to leave the office, maybe make one or two contributions to a meeting, but more importantly to listen and learn at first.
2
1The experiment demonstrated how an unwritten rule is created.
2Seven examples of unwritten rules:
-nobody should ever climb the ladder
-working long hours is more important than achieving results
-the boss is always right, even when he's wrong
-if you're not at your desk, you're not working
-nobody complains, because nothing changes
-women, ethnic minorities and the over 50s are not promoted
-the customer is king, but don't tell anyone, because management are more interested in profitability.
3New staff quickly learn when their ideas and opinions are listened to and valued, and when it's better to keep them to themselves; which assignments and aspects of their performance will be checked and evaluated, and whose objectives and instructions they can safely ignore. They learn from the way staff speak to management, to customers and to each other, and from the differences between what is said, decided or promised, and what actually gets done.
3
Suggested answers:
1Organizations and companies can try to avoid negative unwritten rules by respecting commitments, giving and listening to feedback, defining and applying clear procedures, providing training to develop a positive work culture.
2A government department:
Office etiquette: formal dress code, strict office hours, inflexible, subject to security constraints
Relationships with colleagues, management and clients / business partners: hierarchical and formalized
Autonomy and initiative: limited, strict procedures for everything A small public relations firm:
Office etiquette: probably very informal, relaxed, flexible, resultsorientated rather than time-conscious
Relationships with colleagues, management and clients / business partners: friendly and participative, little or no visible hierarchy Autonomy and initiative: wide, but must be justified
A manufacturing company:
Answers will depend on national and corporate culture.
3Answers will vary.
4
1Alessandra was not accepted by her colleagues. David upset an intern.
2Alessandra misunderstood the (unwritten) office rules on working hours. David assumed Monica would know to inform him she had a dentist's appointment, but she didn't; Monica misinterpreted David's friendliness as changing the supervisor–intern relationship.
5
Students' mistakes:
Alessandra's story: didn't ask about / was not sensitive to unwritten rules; didn't talk to colleagues
David's story: took friendly culture at face value; didn't accept criticism; didn't learn from the problem
Supervisors' mistakes:
Alessandra's story: didn't tell student about unwritten rules; gave student too much autonomy; didn't make sure student met colleagues
David's story: didn't explain local work culture; didn't keep enough distance from intern; didn't understand the intern's confusion
6 Answers will vary.
1.2 Vocabulary Work organization and responsibility
1
Suggested answers:
1foreman, supervisor, project leader, line manager, director (by hierarchical status)
2section, department, office, branch, unit, subsidiary, division, company (by size)
3task, job, assignment, project (by importance)
2
David Darren = COO
Administration: Monica Overstreet is Office Manager + two accountants Marketing and Sales: Bertram Newman = Marketing and Sales Manager = one art director, one PR officer and two salesmen
R&D: Douglas Pearson = R&D Manager + seven research scientists Engineering: Herb Munroe = Program Manager + two software engineers and one technical writer
IT and Technical Support: Roxane Pawle = IT Manager + one web developer and two support engineers
3
1Because Warndar is a small company.
2Because Warndar is growing fast, so it's going to change as they hire new staff.
3Because right now they don't have an HR department as such.
4The COO runs the business on a day-to-day basis. The CEO deals with strategy and she's on the board of the parent company.
5Irysis is Warndar's parent company. They took Warndar over a couple of years ago.
6He resigned when he was appointed Head of IT at a big consultancy firm but was fired after three months.
7Research and Development, Engineering, and Marketing and Sales.
8Doug Pearson coordinates development programmes; he liaises with Marketing and Engineering.
4

 

 

 

 

 

 

 

 

 

 

 

1

c)

2

e)

3

d)

4

a)

5

b)

 

 

6

i)

7

h)

8

j)

9 f)

10

g)

 

 

 

 

 

 

 

 

 

 

 

 

 

 

5

 

 

 

 

 

 

 

 

 

 

 

1

alongside

2

under

3

as

4

at

5 in

6 on
1.3 Grammar Past tenses and advice structures
1

 

 

 

 

 

 

 

 

 

 

 

1

told

2

had fallen

 

3

was beginning / had begun

 

4

had given

5

called

6

had improved

 

7 had learnt

8

had closed

9

were rising

10

closed

 

 

 

 

 

 

 

 

 

 

 

 

 

 

 

2

 

 

 

 

 

 

 

 

 

 

 

1

ask

2 asking

3

asking

4

to ask

5

asking

6 ask

7

to ask

8

ask

9

to ask

10

to ask

11

asking

12 to ask
Strong recommendations: 1, 4, 7, 9, 12
Careful or friendly suggestions: 2, 3, 5, 6, 8, 10, 11
3
1The CEO did very well for himself. The CEO gave a party.
2The CEO challenged his team. He showed the executives the pool.
3There was a loud splash. Everyone followed the CEO to the barbecue.
4The CFO swam for his life. Everyone arrived back at the pool.
5The CFO reached the edge. The crocodiles tried to catch him.
6A crocodile tried to bite the CFO. The CFO climbed out of the pool.
4
1had done; was proudly showing
2had built
3had just started; was
4turned around; ran back; was swimming
5had almost caught; reached
6had / 'd just managed; heard
5

 

 

 

 

 

 

 

 

 

 

 

 

Student A:

 

 

 

 

 

 

 

 

 

 

1

c)

2

e)

3

d)

4

a)

5

b)

 

 

 

6

h)

7

i)

8

g)

9

j)

10

f)

 

 

 

Student B:

 

 

 

 

 

 

 

 

 

 

1

c)

2

d)

3

a)

4

b)

5

h)

6 g)

7 e)

8 f)

 

 

 

 

 

 

 

 

 

 

 

 

 

6

 

 

 

 

 

 

 

 

 

 

 

 

1

b)

2

d)

3

e)

4

c)

5

a)

 

 

 

6

g)

7

i)

8

j)

9

f)

10

h)

 

 

 
(7 h) and 10 i) are also possible)
1.4 Speaking Meetings – one-to-one
1
Answers depend on local and work cultures. Suggested answers:
1In most English-speaking cultures, this is the norm, with the notable exception of Africa, where superiors, and frequently peers, are addressed by their surname. Use of the first name is also unusual in much of Asia, and in Germany.
2Some cultures, like France, make a clear distinction between business and personal life. Others, like the Swedish furniture company Ikea, organize regular social events, where all levels of staff are expected to mix freely.
3In most Latin cultures, managers will expect subordinates to perform tasks like making coffee. Some staff in Nordic cultures may be shocked and even insulted by such a request.
4This usually depends more on the type of work involved than on local or work culture. Personal calls for staff in production may be very unwelcome, whereas in departments like sales or marketing, where work organization is more flexible, there is usually no particular problem.
5This is the case in many English-speaking and Nordic cultures, especially in the USA. In Latin and Asian countries, the opposite is often true, with a certain kudos or even machismo associated with working late.
6This probably depends on the organization as much as on the culture: in large scientific meetings, for example, the majority of attendees will not be expected to speak. 7Some organizations welcome and even encourage junior staff to suggest improvements; this is usually less well accepted in smaller companies, where the management feel more personally involved and responsible for the way things are done.
8Some companies have a policy of not hiring couples and will more or less actively dissuade staff from entering romantic relationships. Other companies accept that relationships will occur, but when they do, will move the partners to separate parts of the organization. In extreme cases, one member of the couple may be asked to resign.
2
Version 1: impatient, firm, authoritative, threatening, frank and possibly objective and dogmatic
Version 2: objective, a good listener, diplomatic, friendly, understanding, insincere and possibly weak
3
In Version 1, Simon's language is direct, with short, simple sentences; in Version 2, it is diplomatic, with longer, more complex phrases.
4
Version 1:
1You mustn't talk about your colleagues like that.
2Yes, but she had a good reason to refuse.
3You won't get results from people like Maureen if you're rude.
4You apologize, or there'll be trouble.
Version 2:
1I think perhaps you should be more careful about how you talk about your colleagues.
2You might want to think about why she couldn't help you.
3Don't you think you might get better results from people like Maureen by being a little more diplomatic?
4Why don't you ask Maureen to have a coffee with you, and just clear the air?
5
Modals would, could and might:
You might want to …
Wouldn't you agree that …?
You could maybe …
Wouldn't it be better to …?
You'd do better to …
Introductory phrases:
I think perhaps …
It seems to me that …
Actually, I think …
You could maybe …
Negative questions:
Don't you think …?
Wouldn't you agree that …?
Wouldn't it be better to …?
Why don't you ...?
6
Suggested answers:
1Wouldn't it be better not to disturb your co-workers?
2It seems to me that you need to prioritize if you want to meet deadlines.
3You might want to delegate more if you want to finish the job.
4I think perhaps you shouldn't eat at your desk.
5You'd do better not to make personal calls at work.
6Actually, I think if you ignore your colleagues, you can't expect them to help.
7Wouldn't you agree that you should take care of your life-work balance if you don't want to get ill?
7
1I hear you had a problem.
2Perhaps you should be more careful.
3You ought to do the same.
4I appreciate that you work hard.
5I didn't mean to be rude.
6It can happen to anyone
1.5 Writing A placement report
1
Suggested answer:
It will contain information about his work experience, colleagues and managers, the company, the department(s) he worked in and what he learned while he was at the company. It will be written in a formal style.
2
3Observations about the company
5Appendix
1Introduction
4Professional achievements
2 Experience from work placement
3
4 Conclusions
2Analysis of successes and failures
1Objectives of the internship
2Details of your responsibilities
4Analysis of what you learned
3Evaluation of the company as a potential employer
4Suggestions for the future
1 Description of the company and how it is organized 1 Practical details about the placement
3 Description of the company's culture and policies
4
1under the supervision of Mr Geoffrey Thomson
2customers were contacted by telephone
3it became clear that
4The order of the items was therefore modified …
5To obtain a similar result through media campaigns would cost millions.
6most impressive
7was a major challenge.
8Fortunately, I was able to apply the knowledge I had acquired in marketing in year two of my degree …
9the results of my study were extremely well received
5
Suggested answers:
-three months near Birmingham at a place called Diftco – they export construction equipment
-It was all right
-a bit crazy there – people worked really hard, sometimes from eight in the morning to nine or ten in the evening
-in charge of preparing shipping documents
-did international trade last semester – it helped a lot to understand what was going on
-Boss was very strict. But, OK – she didn't scream at me when I did something wrong.
-once sent a container to Austria instead of Australia
-really strong accent – I didn't understand half of what he said
-sophisticated automatic system
-can't ever completely eliminate human error
-good placement for first-years, but second-years should have more management responsibility
-was hoping to get some management experience, but I mostly worked alone
-I learned quite a lot in three months
-wouldn't like to work there
6
Model answer:
I was employed for three months at Diftco, near Birmingham, under the supervision of Ms Witten. The objective of the internship was to gain management experience in an industrial environment. Diftco exports construction equipment and is one of the most profitable firms in the region.
I worked in the Export Office most of time, where I was in charge of preparing shipping documents. I was also responsible for checking containers in the warehouse, where the equipment is assembled and packed. I successfully learnt to use the automatic bar code system used in the warehouse. This is a sophisticated automatic system, which assigns a code and a position to every component in the warehouse. However,
it was interesting to discover that even such a sophisticated tool can never completely eliminate human error. Perhaps the most valuable lesson I learnt was to double-check information. The importance of careful checking was emphasized when I unfortunately sent a container to Austria instead of Australia, because I had misunderstood my correspondent on the telephone.
The company is successful and well organized, with a very motivated, hard-working and dedicated staff. However, I feel I would be more effective in an environment with more variety and less routine paperwork. One area of the company's activity leaves room for improvement, and that is the problem of waste in the warehouse. A more systematic policy of recycling would help to solve this problem.
The course module in international trade studied last semester was extremely valuable in understanding how a company like Diftco works. Thanks to this preparation, I was able to establish a good rapport
with the export staff. On the other hand, communication with the warehousemen was much more difficult, mainly because many of them do not speak English.
Overall, the internship was a positive experience, which allowed me to gain significant experience in three months. However, I mostly worked alone and therefore did not achieve the goal of acquiring management experience. A placement at Diftco would be most valuable for first-year students; second-year students would benefit from a position with greater management responsibility.
Appendix: A Daily journal, B Copies of letters to and from Ms Witten, supervisor 1.6 Case study Counselling
1
Suggested answers:
culture shock in general, language problems, homesickness, food, climate, housing, schools, family members don't make the adjustment, cultural differences at work and outside work
2
Counselling = helping someone manage a personal problem using their own resources
Counselling skills = listening, talking, helping, assisting, exploring problems The three phases of counselling = Phase one = Talk; Phase two = Think; Phase three = Act
4
1How did you feel?
2So you're saying that…?
4Right.
5You were surprised?
6So, to sum up, …
7What are the options?
8What would happen if (+ past tense)?
9What's your first priority?
10 Why not start by -ing...?planning
5
Suggested answers:
1What did you do?
2So what you mean is …
4That's interesting.
5Really? You actually (said) …?
6So, basically, …
7What alternatives can you see?
8Would that get the result you want?
9Where do you think you need to start?
10 Before you do anything else, why don't you …?
2 Customer support
2.1 About business Call centres
1
Suggested answers: Postive aspects:
a satisfying job with fun people; physically undemanding; clean, modern environment; flexible hours; promotion prospects; steady income Negative aspects:
a boring, dead-end job; stressful, humiliating sweatshops; inhuman conditions; unsociable hours; staff are under-trained and overworked; poorly-paid
2
A:Smarter Indians
B:Call of the East
C:UK jobs leak
D:Unions strike back
E:More Britons concerned
3
Suggested answers:
Paragraph F: It's not as easy for Indians to get a job in a British call centre in India as one might think.
Paragraph G: Coming into contact with the wealthy Western world is a hard learning experience for Indian employees.
Paragraph H: Call centre employees need to be protected from redundancy and exploitation wherever they are.
4
3Trade unions are worried about job losses, poor working conditions and exploitation of workers worldwide in a growing industry where work is stressful.
7
Suggested answers:
Why India?
1... one million English-speaking college graduates enter job market every year.
2Low labour costs for highly competent staff.
Changes to call centres:
1New technology: email, SMS, online chat, browser sharing
2The operator's job has become more complex and more satisfying
3Centres are trying hard to respect their staff.
Perks of the job:
1Transport to and from work by taxi
2Good working conditions with fruit, drinks, cakes, subsidized meals, massage, air-conditioning, competitions, the beach
Employee profile and training:
1Good communication skills: English, listening, patience, persuasion
2Technical skills: computer literacy, good typing speed, marketing skills
3Special training: 2 weeks – 3 months, accent, listening, slang, etiquette, telesales, CRM, terminology
Promotion prospects:
1Can become a supervisor after three or four years, and eventually a manager
2Experience in a contact centre is valuable in other jobs
2.2 Vocabulary Customer service and telephoning
1
abusive (C), annoyed (B), appreciative (C), cheerful (H), competent (H), difficult (C), frustrated (B), grateful (C), helpful (H), irritated (B), knowledgeable (H), patient (H), persuasive (H), pleasant (H), reassuring
(H), rude (C), satisfied (C), sympathetic (H), understanding (H), upset (C)
2
Stress not on first syllable: abusive, annoyed, appreciative, frustrated, persuasive, reassuring, sympathetic, understanding, upset
Stress on third syllable: reassuring, sympathetic, understanding
3
Suggested answers:
1reassuring, pleasant, sympathetic, understanding
2abusive, frustrated, annoyed, irritated, rude, upset
3knowledgeable, competent, helpful
4appreciative, grateful, satisfied
5frustrated, annoyed, irritated, upset
6sympathetic, understanding, patient
7persuasive, pleasant
8upset, frustrated, grateful, appreciative
9cheerful, helpful, pleasant
10difficult, irritated
4
Suggested answers:
1When I switch it on, nothing happens. (fax, photocopier, PC, mobile phone)
2It broke down on the way to work. (car)
3It keeps crashing. (PC)
4There's something stuck inside. (fax, photocopier)
5I can't switch it off. (photocopier, PC, mobile phone)
6It's not working properly. (car, fax, photocopier, PC, mobile phone)
7It won't start. (car, PC)
8It's out of order. (fax, photocopier, PC)
9I think it's a complete write-off. (car, fax, photocopier, PC, mobile phone)
10The battery's dead. (car, PC, mobile phone)
5
1identify the symptoms
2diagnose the fault
3sort out a problem
4talk the customer through the process
5escalate the problem to the supervisor
6arrange a visit from our technician
7exchange the product
8give a full refund
6

 

 

 

 

 

 

 

 

 

 

 

 

1

a)

2 d) or e)

3

c)

4

b)

5 d) or e)

6

g)

7 f)

 

 

 

 

 

 

 

 

 

 

 

 

 

7

 

 

 

 

 

 

 

 

 

 

 

 

1

switch off

2

disconnect

3

unscrew

4

remove

 

5

release

6 Lift out

7 insert

8

push into

9

Fasten

 

10

Replace

11

screw in

12

turn on

 

 

 

 
8
1Could you hold on a moment, please? = b) I'm in the middle of an interesting conversation.
2We tried to contact you, but we couldn't get through. = c) We lost your phone number.
3I'm going to put you through to my supervisor. = d) Heh, heh, let's see how she likes your ridiculous questions.
4Could you hang up, and I'll call / ring you back? = a) Maybe. If I have nothing else to do.
5I'll just take down your details. = f) I'll pretend to do something useful.
6I can't hear you very well. Could you speak up please? = g) They're playing my favourite song on the radio.
7We'll get back to you as soon as we solve the problem. h) We might ring next week if we remember.
8The engineer is out at the moment. Please call / ring back later. e) We don't know what you're talking about.
9
it doesn't work 10
Suggested answers:
•The customer is always right.
•Make the customer feel valued and important.
•Be courteous and friendly at all times.
•Give customers what they want.
•Always deliver what you promise.
•Pay attention to detail.
•Deal with problems quickly and efficiently.
•Choose the right people to do the job.
•Train your customer service staff to the highest standards.
•Don't stand still – keep reviewing what you do and how you do it.
2.3 Grammar Asking questions and giving instructions
1
1can I / may I
2is it / is that
3would you
4do I / can I / will I
5did you
6was it
7have you
8do I
9you don't
10could you / can you / would you
11can you / could you / will you
12will I have / do I have / do I need
13You needn't / You don't have to / You don't / You won't
14you might have / you might need / you may have / you may need / you'll have / you'll need / you have / you need
2
a USB memory stick
3
1Is it advertised on TV?
2Do you use it for work?
3Would you find one in every office?
4Can you put it in your pocket?
5Did it exist ten years ago?
6Does it use electricity?
7Do you use it to speak to people?
8Is there a connection with computers?
9Does it cost more than $30?
10Has it replaced the floppy disk?
5
2 Can you fax me the details?
4Would you mind faxing me the details?
5Do you think you could possibly fax me the details, please?
1Fax me the details, will you?
3Could you fax me the details, please?
6I was wondering if you would have any objection to faxing me the details?
6
e) No, no problem.
The negative is appropriate for 2 and 6, but not for the others.
| | | | |
| --- | --- | --- | --- |
| 8 |   |   |   |
| 1 | don't | 6 | 'll need to / 'll have to |
| 2 | 'll need to / 'll have to / 'll need to | 7 | don't |
| 3 | needn't / don't have to | 8 | needn't / don't have to |
| 4 | Don't | 9 | don't |
| 5 | might have to | 10 | needn't / don't have to |
2.4 Speaking Dealing with problems by telephone
2
1The customer can't import spreadsheets into a Superword document.
2The operator promises to ask the spreadsheet specialist to call back in a few minutes.
3
1Please hold the line.
2Dean speaking.
3How can I help you?
4What exactly seems to be the problem?
5It's not a very good line.
6Could you speak up a little?
7I'll put you through to …
8The number's busy.
9Could I ask her to get back to you?
10So, you're on …
11Could I have your name please?
12Not at all.
4
1Suggested answer:
Helpline: Superword helpline. Hold the line, please … Thank you for holding. May I help you?
Customer: Yes, I'm afraid I'm having a problem with your program. Helpline: I'm sorry to hear that. Let me sort that out for you. Customer: Yes, I'd appreciate that.
Helpline: All right. What sort of problems are you having? Customer: Well, I can't print PDF files.
Helpline: Sorry? I'm afraid it's not a very good line. Could you speak up a bit?
Customer: Oh sorry, yes. Is this better? I was just saying that I can't print PDF files.
Helpline: I see. In that case, I think it would be best to speak to our PDF expert.
Customer: All right, can you put me through?
Helpline: Well, I'm afraid he's not available at the moment but I can ask him to call you back. When would be convenient for you?
Customer: Tomorrow morning?
Helpline: That would be fine. On this number, Mrs, er,…?
Customer: Gearhirt. Jamila Gearhirt. Helpline: Could you spell that please?
Customer: Yes, of course. That's G-E-A-R-H-I-R-T.
Helpline: All right, Mrs Gearhirt. Tomorrow morning at about 9 o'clock, then?
Customer: Yes, that's perfect. Thank you very much. Helpline: You're welcome. Goodbye.
3Suggested answer:
Helpline: Good afternoon. May I help you? Customer: Oh, hello. Is that Autosales?
Helpline: Yes, sir. Pamela speaking. How can I help you?
Customer: Oh, good. Well, I'm calling about the new car I bought last week. It won't start.
Helpline: Oh, I'm very sorry to hear that. It must be very annoying for you.
Customer: Well, can you do something about it?
Helpline: I'm afraid the mechanics are all out to lunch right now, sir. Customer: Well, can I leave a message?
Helpline: Yes of course. Could I have your name please? Customer: It's McCready. Alistair McCready.
Helpline: Ah, yes, Mr McCready. All right, I'll make sure someone calls you back first thing after lunch.
Customer: All right. Well, I'll be expecting your call. Goodbye. Helpline: Goodbye, Mr McCready.
5
1The customer can't use WordPerfect because there is a power outage.
2The operator tells the customer to take his computer back to the store because he is too stupid to own a computer.
6
AExplaining the problem
I'm having trouble with WordPerfect. It doesn't work.
It won't accept anything when I type. Nothing happens.
I can't type anything.
BDiagnosing the causes
Was it working properly before that? What does your screen look like now? Have you tried hitting 'Escape'?
Did you quit WordPerfect?
Can you move the cursor around?
Does your monitor have a power indicator?
CGiving instructions
Could you look on the back of the monitor? Now you just have to follow the cord to the plug. I need you to look back there again.
I'd like you to go and get them.
Then I want you to take it back to the store.
DPromising help
I'll have someone call the electricity company.
7

 

 

 

 

 

 

Have you installed any new software?

 

B

 

I'll get our technical expert to help you.

 

D

 

I'm having difficulty connecting to the Internet.

A

 

It keeps crashing.

 

 

 

A

 

You'll have to adjust the settings in the control panel.

C

 

We'll get back to you in a couple of hours.

 

D

 

What happens if you press 'Control' – 'Alt' – 'Delete'?

B

 

I'll have a technician call as soon as possible.

D

 

 

 

 

 

 

 

 

8

 

 

 

 

 

 

1

a) down

b) down

c) up

d) up

e) up

f) down

9

See Recordings. 2.5 Writing Formal and informal correspondence
1
Suggested answer:
Depending on the language, typical features which distinguish formal from informal or neutral styles are: use of titles or specific form of address, use of polite / familiar 2nd person pronoun, absence / use of 1st person pronoun, absence / use of conventional polite expressions, use of indirect / direct style, use of formal / informal vocabulary, absence / use of contractions, use of references, reference to previous correspondence, length of sentences, layout constraints.
2

 

 

 

 

1 a customer service department

4

 

 

a senior colleague

3

 

 

a junior colleague

1

 

 

a customer

 

2

 

 

 

 

 

 

2

 

 

 

 

Formal messages: 1, 2

 

 

Neutral / informal messages: 3, 4

 

 

 

 

 

 

 

3

 

 

 

 

 

 

 

 

 

 

 

Formal

 

Neutral / Informal

Greeting

Dear Ms Reckett,

 

Hi James,

 

 

Dear Sir or Madam,

 

Dear Miss Roebotham,

Opening

I am writing with regard to

Thanks for your mail.

 

 

I am writing to enquire about

Re your email ...

Requests

I was wondering if you

Give me a ring …

 

 

could...?

 

 

 

 

I would be very grateful if

Can you just … ?

 

 

you could...

 

 

Closing

I would very much

 

Hope this helps.

 

 

appreciate any help

 

 

 

 

Thank you for your help.

Don't hesitate to get back

 

 

 

 

to me

Salutation

Yours sincerely,

 

Cheers,

 

 

Yours faithfully,

 

Regards,
4
1James has adapted to Margaret's informal style after confirming that she remembers him from the party.
Max has switched to Miss Roebotham's formal style after discovering that she is not in fact an old friend.
2Suggested answers:
Email 5:
Thanks … ‡ Thank you … Cheers ‡ Yours sincerely
Email 6:
I would be very grateful if you could … ‡ Can you …
I would like to express my gratitude for … ‡ Thanks for …
Email 7:
I've attached … ‡ Please find attached …
Hope this helps. ‡ Do not hesitate to contact us again if you need any further information.
Email 8:
I was wondering if you would mind coming … ‡ Could you come / Why
don't you come …?
Yours sincerely ‡ Best wishes
2.6 Case study Cybertartan Software
1
Suggested answers:
Customers can make a complaint, send a product back to the manufacturer, refuse to buy specific products or use specific shops, etc.
2
1customer satisfaction, recruitment problems, high staff turnover, need to reduce costs
2Customers are dissatisfied because there aren't enough advisers and because they are kept on hold to increase call charges; more money rather than less is required to recruit and keep good staff.
5
1This leads to high staff turnover.
2Supervisers have to be strict about punctuality and breaks.
3Punctuality is a problem.
4Advisers can't personalize their work space.
5Customers need more help; there are more calls than the centre can answer, so advisers have to make calls as short as possible.
6Advisers have to read out instructions from the manual; explaining things they don't understand themselves is not satisfying.
7There is no chance of employing women with children.
3 Products and packaging
3.1 About business Packaging
1
Issues for consideration:
Packaging should protect the product whilst in transport, display the product to its advantage on the shelf, resist pilfering (e.g. be large enough to prevent the small product being hidden in a pocket), be a practical shape for transport and storage, carry text for instructions, etc.
2
1He thinks packaging is the best way to communicate the difference that makes your product the best choice.
2New China Packaging uses cross-functional 'task forces' to develop packaging concepts.
3

 

 

 

 

 

 

 

 

 

1

T

2

F

3

F

4

T

5

T

6

F

7

T

8

T

9

F

10

T

 

 

 

 

 

 

 

 

 

 

4

 

 

 

 

 

 

 

 

 

1

a) HR (for)

b) Sales (against)

 

 
2Suggested answers:
R&D: 'The benefits are similar to those in packaging design: knowing customer needs, production constraints and financial priorities helps engineers produce better products.' (for)
Training: 'They might perhaps be useful in designing programmes, but not in delivering them; attendees prefer to have a single contact.' (against)
IT: 'They're very useful in determining the exact needs of users and administrators at all levels, as well as the financial and technical constraints.' (for)
5
1'Wrap rage' is a new term used to describe the irritation and loss of self-control experienced when struggling to open wrapping / product packaging.
2It's especially prevalent amongst seniors: 70% of over 50s experience wrap rage-related injuries.
3It's triggered by sterile food packs, childor pilfer-proof packaging, ringpull cans, price tags and overpackaging.
4There is pressure on manufacturers to meet stringent protection standards at low cost.
6
Suggested answers:
1to decrease the amount of stock that disappears from shops because it is stolen by customers or staff
2the factors which most often cause people to become frustrated and irritated with packaging
3people can even lose their temper trying to remove labels with prices from some products
4something which enrages people who feel strongly about ecology
5after a long period of discouragement there are signs of hope
6Basically, unless they respond, they'll lose customers.
7
Suggested answers:
1Most commonly used materials are plastic and cardboard or paperboard. Paperboard is cheap, recyclable, easy to print on, plastic is more versatile and more secure. Other materials such as metal, glass and wood are unlikely to be used for this type of product.
2and 3 Anything is possible, but preferably not a standard, rectangular box with pale or dark colours and small photos and print.
3
1T
2F
3F (average call 12 minutes @ £0.50 / minute = £6: cost of call = £4.50)
4D (it depends – perhaps not if hold time is reduced)
5T
6F (only 'very dissatisfied' tripled)
7T (cost only fourth in top 5)
4
the shift system
3.2 Vocabulary Specifications and features
1
The most likely chronological order:
6Beta test the product by users in typical situations
5Conduct market studies to test the concept
8Launch the product
4Draw sketches and build mockups
7Go into production
3 Draw up specifications for the product
1Generate new ideas in focus groups and brainstorming meetings
2Screen out unfeasible or unprofitable ideas 2
1The large FedEx Box is 31.4 cm wide and 45.4 cm long. It is 7.6 cm high. When empty, the box weighs 400 g; it can be used to ship small parts or computer printouts up to 9 kg in weight.
2The FedEx Tube is 96.5 cm in length and 15.2 cm in height and width. With a weight of 450 g when empty, it can be used to ship plans, posters, blueprints etc. weighing up to 9 kg.
4
1energy-saving / labour-saving devices
2fire-retardant / water-resistant materials
3waterproof / shockproof personal stereos
4child-resistant / tamper-resistant packaging
5future-proof / foolproof technology
6eye-catching / attention-grabbing design
5
1shockproof personal stereos
2a labour-saving device
3eye-catching / attention-grabbing design
4child-resistant packaging
5water-resistant materials
6foolproof technology
6
one finger navigation, underwater radar and fishfinder, communications functions
| | | | | | |
| --- | --- | --- | --- | --- | --- |
| 7 |   |   |   |   |   |
| 1 | about | 2 | with | 3 of | 4 on |
| 5 | to | 6 up | 7 | back | 8 by |
8
a)Beginning the presentation (1, 2)
b)Moving to a new point (4, 5)
c)Developing an idea (3)
d)Returning to a point made earlier (7)
e)Ending the presentation (6, 8)
3.3 Grammar Articles, relative clauses and noun combinations
1
In 1485, Leonardo da Vinci made detailed sketches of parachutes. He also sketched studies for a / the helicopter, a / the tank and retractable landing gear. The first helicopter that could carry a person was flown by Paul Cornu at the beginning of the twentieth century. During the first World War, tanks were first used in / France in 1917. An airplane with retractable landing gear was built in the United States in 1933.
Bar codes were invented by Silver and Woodland in 1948. They used light to read a set of concentric circles, but it was two decades before the advent of computers and lasers made the system practical. However, the bar code system in use today is the Universal Product Code, introduced by IBM in 1973. The first bar-coded items sold were packs of chewing gum in 1974.
The computer was launched in 1943, more than a 100 years after Charles Babbage designed the first programmable device. In 1998, the Science Museum in London built a working replica of the Babbage machine, using (the) materials and work methods available in Babbage's time. It worked just as Babbage had intended.
2
1which
2that / which
3that / which / no pronoun
4who
5who
6that / which / no pronoun
3
1ever-shorter product development cycles
2increasingly complex technical support requirements
3Web-based customer feedback programs
4real-world pre-market product feedback
5cross-functional product development team
4 and 5
See Recordings.
7
Suggested answers:
1Focus groups are groups which / that companies get product feedback from.
2Consumer empowerment is an approach which / that gives consumers power.
3A ring-pull can is a can which / that has a ring to open it with.
4Complex text layout languages are languages whose text layout is complex
5Child-proof packaging is packaging which / that children can't open.
6An award-winning design is a design which / that a jury has given an award to.
7Portable document format (PDF) is a standard format whose code can be read by all computers.
8Household-cleaning products are products which / that you clean the house with.
3.4 Speaking Presentations – structure
1
Suggested answers:
well-structured, well-researched, well-prepared, well-targeted, well-paced, entertaining, sense of humour, varied, interactive, interesting voice, good eye-contact, smart appearance, clear and attractive visuals, not too long
3
Suggested answers:
Aspects to improve: structure, voice, pace, stress and intonation, hesitations
4
All items on the checklist should be ticked.
Suggested answers for improvements in presentation technique in Version 2: The presentation is better prepared with fewer hesitations.
The speaker addresses the audience's interests and gets them involved. The voice is firmer, clearer, more audible, more confident and persuasive. The pace is more appropriate.
Stress and intonation give variety and interest and convey the speaker's enthusiasm.
5
Hook
1How would you like to know …?
2Did you know that, on average, …?
Objective
3I'm here this morning to present the Pingman …
4The reason I'm here today is …
Agenda
5Feel free to interrupt me.
6I've divided my presentation into three sections.
7First of all, I'm going to …
8After that, I'll be talking about …
9Finally, I'd like to present …
Summary
10I'd like to wrap up the presentation.
11Firstly, I explained why …
12Secondly, I presented the different specifications …
13Last but not least, I have given you …
Call for action
14These are the reasons why I am asking you to …
Close
15Thank you very much for your attention.
6 and 7
I've divided my presentation into three sections. Ê|First of_all, ‰|I'm going
to remind you of the background to this project ‰|and the current offer on
the market. Ê|After that, ‰|I'll be talking about the prototype, ‰|the
specifications ‰|and the data we've collected from tests, focus groups and
market studies. Ê|Finally, I'd like to present a business plan; Ê|this will
show you why we expect a return on investment that is without precedent
for our company. Ê|Is everybody happy with that agenda? ‰|
3.5 Writing A product description
1
(feature, followed by benefit)
ABS – safe braking and cornering; alloy wheels – head-turning good looks; 3.0l V6 engine – power on demand; automatic climate control – airconditioned comfort
2
compatibility 3 , background 1, details of features and benefits 4, invitation 5, overview of benefits 2 3
2OpenOffice.org 1.1 gives you everything you'd expect in office software.
3You can publish your work in Portable Document Format (PDF), and release your graphics in Flash (SWF) format – without needing any additional software.
4If you're used to using other office suites – such as Microsoft Office
– you'll be completely at home with ...
5You can of course continue to use your old Microsoft Office files without any problems ...
6You can easily integrate images and charts in documents ...
7Use built-in charting tools to generate impressive 2-D and 3-D charts.
8... produce everything from simple diagrams to dynamic 3-D illustrations and special effects.
4
Suggested answers:
2You can download this amazing audio manager software – free!
3You can run Creole Audio Manager without problems on any Mac or PC computer.
4You can search for music on the Internet, download it and organize your music files on your computer.
5Listen to radio and watch TV online.
6Creole lets you burn your favourite music onto CDs.
7If you're used to using other audio players, you'll be completely at home with the Creole Audio Manager – it is really easy to use.
8You can even display song lyrics and sing along in Karaoke mode!
5
Model answer:
The music lover's favourite player
Over 30 million people all over the world already use Earworm players. Now there's an even better way to listen to music: the Earworm2. It's smaller, lighter and even stronger than the original Earworm, and has more memory for more music. And, believe it or not, we've actually reduced the price!
Now better than ever
The Earworm2 gives you everything you ever wanted from a portable music player. It's so compact (no bigger than a credit card) that you can slide it into the smallest pocket or purse. An enormous 40GB of memory means that you can take your complete music collection everywhere you go – up to 20,000 songs!
Forget about compatibility problems
If you're used to downloading your music files on a PC, that's fine. If you prefer the Mac, there's no problem. You can play all your favourite music formats; whether they're from subscription services or P2P exchanges, the Earworm2 can handle them all!
What's new in Earworm2?
You'll love the attention-grabbing new design with its funky fluorescent colours. Shake it, rock it, rattle and roll it; with its shockproof aluminium case, anywhere you can go, the Earworm2 will go too. It's even water-resistant for singing in the rain!
The Earworm2 gives you an enormous 40 gigabytes of storage space, so you can take all the music you'll ever need with you. Pack up to 20,000 songs into an amazingly small space; the Earworm2 is only 9 cm long by 5 cm wide and just 1 cm thick. And as it weighs only 245 g, it's so light you won't even notice it's in your pocket. With the latest battery technology, you can listen all day and all night for up to 30 hours nonstop.
When you want to hear something new, just switch on the built-in FM radio; if inspiration hits you while you're on the road, record your future number one with the Earworm2's built-in mic.
Playing and organizing your files has never been so easy; everything is displayed so clearly on the Earworm2's large 4 x 3 cm LCD screen,
you'll be completely at home after just a few minutes. And the Earworm2 comes with a two year guarantee, giving you real peace of mind.
Try it today
We're so sure you'll love Earworm2 that we're offering a two week, no quibble, money back guarantee. Try the Earworm2 for two weeks; if you're not one hundred per cent satisfied, we promise to give you a
full refund with no questions asked. What do you have to lose? Try the Earworm2 today!
3.6 Case study Big Jack's Pizza
1
Suggested answer: Students will mention well-known fast-food chains like MacDonald's, Kentucky Fried Chicken and Pizza Hut; type and amount of food, pricing, quality, speed of delivery, availability, convenience, etc.
2
1A pizza franchise with 23 restaurants in Hong Kong with take-out and home-delivery activities.
2Three: Billie, Mick and Jack Jr.
3The President & CEO (and presumably the son of the founder, Big Jack).
4Value: large pizzas at low prices.
5Less than one third.
6Attracting new franchisees.
7Loss of market share to international majors.
8Convenience – proximity of stores and 24/7 delivery service.
9The banal product.
10A new range of pizzas, new promotional ideas, a new logo and colour scheme, a new box
3
1To introduce a new range of fusion cuisine pizzas.
2To bring in brand-building and packaging consultants.
4
1new names
2relaunch
3specials
4BOGOF
5two-pizza box
6gourmet club
7feature national cuisines each month
8compose and order by Internet
9change logo and colours
10more exciting box
Jack likes 2, 3, 6, 7, 8 and 10.
| | | | | | | | | | |
| --- | --- | --- | --- | --- | --- | --- | --- | --- | --- |
| 5 |   |   |   |   |   |   |   |   |   |
| 1 | b) | 2 | d) | 3 | a) | 4 | g) | 5 | c) |
| 6 | h) | 7 | e) | 8 | f) | 9 | j) | 10 | i) |
4 Careers
4.1 About business Career choices
2
1Ten years ago, you specialized in one area and did the same job all your life. Companies were also more responsible for their employees. Nowadays, you tend to change jobs more often and you are responsible for creating your own career.
2A vocation or calling is something that's right for you, something you have to listen out for.
A career is a line of work, and you can have several of these in your working life.
A job refers to whatever you are doing and whoever is employing you at the moment.
3
1a) Ten or fifteen years ago, a social contract went along with a job. Companies accepted certain responsibilities for their people.
b)Today that contract is completely different. You are responsible for creating your own career.
2These days, trying to describe what your job will be beyond twelve to eighteen months from now is very dicey.
4

 

 

 

 

1 F

2 T

3 F

4 T

 

 

 

 

 

6

 

 

 

 

1 tip 4

2 tip 7

 

 
7
Suggested answers:
Tip 1 Take time to identify what motivates you.
Tip 2 Brainstorm ways to integrate what motivates you into your life. Tip 3 Ask other people for advice about things you are interested in. Tip 5 Identify your obstacles and the reasons why they prevent you from
reaching your goals.
Tip 6 Surround yourself with people who can help and support you. Tip 8 Make a practical, structured action plan.
Tip 9 Start taking action as soon as possible.
Tip 10 Make a visible commitment to achieving your goal.
4.2 Vocabulary Careers, personal skills and qualities
1
Answers depend on personal values. Suggested answers in terms of probable financial value:
1free accommodation
2company car
3pension plan
4free medical insurance
5luncheon vouchers
6profit-sharing
7stock options
8Christmas bonus
9sports and social facilities 2
1Before graduating, Josef Gutkind applied for jobs in twenty companies.
4Josef was offered a position as a management trainee.
3He attended a second interview conducted by a panel of managers.
7He found a new job, but was dismissed after arguing with his boss.
5Two years later he was appointed logistics manager.
2He was short-listed for a second interview at Wilson Brothers.
| | |
| --- | --- |
| 8 | While he was unemployed Josef studied for a master's degree. |
| 6 | When Wilson's got into difficulties, Josef was made redundant. |
| 10 | In his early fifties he took a sabbatical to write a book. |
| 12 | He retired from business and now lives in the South of France. |
| 9 | Thanks to his enhanced CV, Josef was hired by a firm of consultants. |
| 11 | The book was a best-seller, and Josef resigned from the firm. |
3
1Could you tell me exactly why you were dismissed from OQP?
2Was that before or after you were appointed quality manager?
3After the factory closed, was it difficult to find a new job?
4Have you applied for jobs in other companies in the area?
5Would you be available to attend a second interview next week?
6How would you feel if we offered you a position as a product manager?
4

 

 

 

 

 

 

 

 

 

 

 

1

short-listed

2

hired

 

3

on sabbatical

4

dismissed

5

resign

 

6

made redundant

7

unemployed

8 retire

 

 

 

 

 

 

 

 

 

 

 

 

5

 

 

 

 

 

 

 

 

 

 

 

1

b)

2

a)

3

d)

4

e)

5

c)

 

 

6

h)

7

i)

8

f)

9

j)

10

g)

 

 
6
1I enjoy taking initiative, and I keep my promises; when I make a commitment to a project I always deliver.
2I have a lot of experience in working closely with both product development and sales teams, and can adapt to their different working styles.
3I have excellent organizational skills, and I hate being late – so I have no problem with working to strict deadlines.
4I liaise with government officials: fortunately, I possess strong negotiating skills.
5I'm used to managing a busy workload; I'm good at multitasking, and coping with pressure is no problem.
6I often take on ownership of projects with multi-million dollar budgets.
7I believe I can make a valuable contribution to any work group.
8I'm a good listener, so I build good working relationships with colleagues.
7
a)Are you able to take responsibility? 1, 6
b)Are you a good communicator? 4, 8
c)Are you a good time manager? 3, 5
d)Are you a good team worker? 2, 7
8
Rachel Ratcliff + Paul Stevens + Michael Diegel - Shane Garney -
9
| | | | |
| --- | --- | --- | --- |
|   | Rachel Ratcliff | Michael Diegel | Shane Garney |
| Problem | thinking about | new hire; | wants more money; |
|   | resigning | under-performing | has a better offer |
| Causes | ambitious, no | motivation, or | getting greedy; |
|   | opportunities | doesn't have | over-ambitious; |
|   |   | potential | father is a senator |
| Possible | transfer her to | warning; move him | give him a small |
| solutions | Germany; send her | East to an easier | raise; say no |
|   | on an MBA | job |   |
4.3 Grammar Present tenses
1
Jane Houseman considers herself a happy woman. Based in London, she works as a project manager for Arbol Oil, a South American oil company which is expanding rapidly, especially in the Far East. Jane loves travelling; at the moment she is working on a project in China, which means she flies out to Beijing about once a month. She already speaks fluent Spanish, and she is learning Chinese. She doesn't meet the two other project managers in her department very often, because they are finishing a project in Saudi Arabia, but they all get on very well and talk two or three times a week by telephone. Jane is also following an MBA course; she submits coursework by email and attends three intensive weeks per year in London. Financially, Jane feels very lucky: right now, she is earning twice what most of her friends from university are bringing home, and the company is paying for her MBA. In many ways, Jane believes she has the perfect job.
2

 

 

 

 

 

 

 

1

has been

2

left

3 worked

4

has never regretted

5

immediately put

6 has received

7

was 8

called

9

arrived

10

has already worked

11 invited

12 has just asked
| | | | |
| --- | --- | --- | --- |
| 3 |   |   |   |
| 1a | has preferred | 1b | has been looking |
| 2a | has just paid | 2b | has been hoping |
| 3a | has been trying | 3b | has repeatedly postponed |
| 4a | has been playing | 4b | has never occurred |
| 5a | has sometimes wondered | 5b | has been thinking |
| 6a | hasn't been spending | 6b | has already had |
4
Suggested answers:
1Ms Bianco or Mr Green, assuming he spoke Spanish in CA and FL. Mr Salmon hasn't graduated yet.
2Miss Rose or Mrs Grey (but she hasn't worked in marketing).
3Mr Schwarz, Mr Braun scored C-.
4Miss Plum, assuming she spoke French in Quebec.
5Miss Rose or Ms Violeta.
6Ms Bianco (if she wasn't chosen for 1) or Mr Da Silva.
5
Suggested answers:
1He's just been offered a job. / He's been having an interview.
2They've just passed their exams. / They've just been looking at the exam results.
3She's interviewed 17 candidates. / She's been interviewing since 8.00.
4He's just run ten kilometres. / He's been doing recruitment tests.
5Jon has failed his exams.
6They haven't decided which candidate to choose. / They've been discussing candidates.
7Nick hasn't finished his CV. / He's been working on his CV for a long time.
8Paula has just been to an interview. / She's attended 27 interviews.
9Mr Singh has spilt coffee over the interviewer's papers.
10Sally has written 100 job applications. / She's been writing job applications since this morning.
4.4Speaking Job interviews
1
Answers will vary.
2
1expresses the wish to make a long-term commitment? A
2give concrete examples from their experience? B, C, D, E
3ask questions to make sure they answer the interviewer's question? B, E
4structures the answer in two parts? C
5turns a question about a negative point into an opportunity to emphasize a positive quality? D
3
Do you mean, how do I …?
That's a difficult question to answer; let's just say that …
I think there are two important aspects to this question.
Take …, for instance.
Does that answer your question?
4
1I applied what I learned.
2I'm able to cope with being unpopular.
3I see myself as a top performing employee in a leading company.
4I plan to gain experience and learn new skills.
5I would be ready to move up to a position with more responsibility.
6I realized that knowing how well you're doing is essential to staying motivated.
7I'm aware that there are areas that I can improve on.
8I don't feel that I have any significant weaknesses.
9I would say that organization is one of my strengths.
10I managed to finish the project on time.
5
a)What are your strengths and weaknesses? 1
b)Why do you want to work for us? 2
c)What is your greatest achievement? 1
d)How do you make sure things get done? 1
e)Why do you want to leave your present job? 2
f)Tell me about a time when you successfully handled a difficult situation. 1
g)What sort of environment would you prefer not to work in? 2
h)What are the most difficult kinds of decisions for you to make? 1
4.5 Writing A CV
1
The 'correct' answers to all of these are 'it depends'. There are valid arguments for both sides of each case.
1Stating your objective will help employers decide if your CV is relevant, and gives the impression of a focussed candidate. On the other hand, it may mean you are not considered for other equally interesting and suitable positions.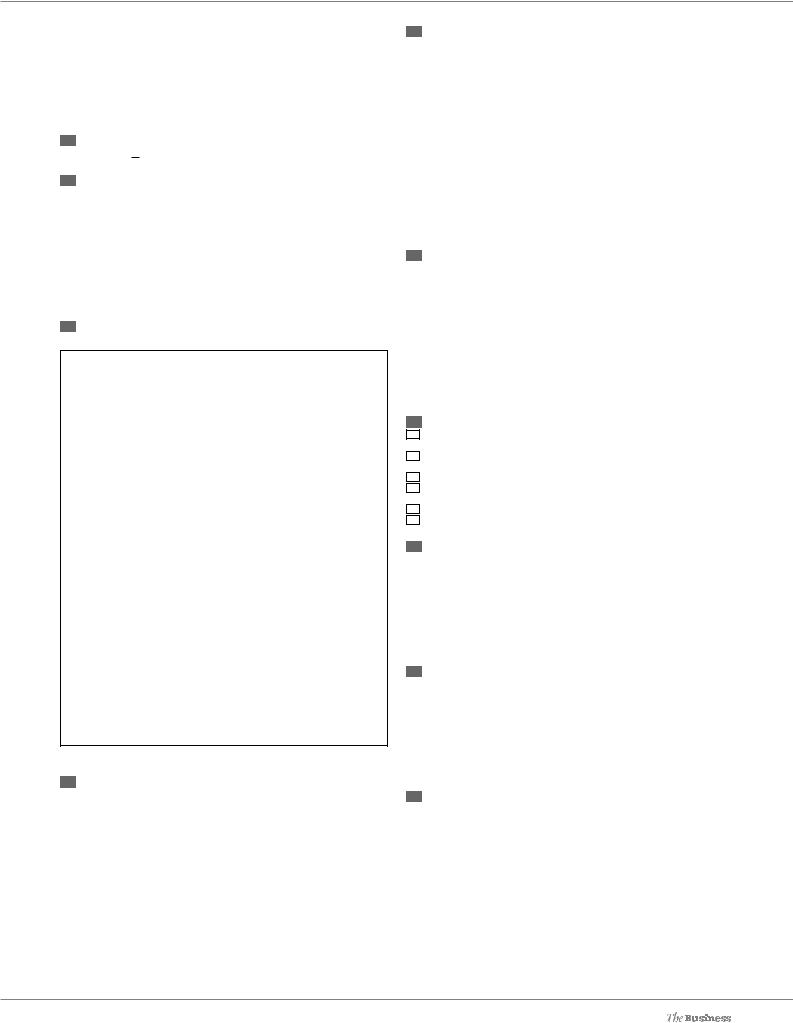 2Some experts recommend not giving references until they are requested, so that you have time to contact the people concerned and inform them about the context, your objectives etc. Others advise supplying genuine references rather than stating 'references available on request'.
3In general, one page is enough, especially for new graduates; but if you need more space, it's better to use two pages rather than try to squeeze everything onto one page.
4Decide which is more relevant. If your experience is more relevant to the job than your qualifications, put it first. However, many employers like to have a summary of your qualifications at the top of the page.
2
work experience 3 references 6 personal details 1 qualifications 2 voluntary roles / positions of responsibility 4 general / additional skills 5
3
1involved liaising with a client's parent company in Germany
2Advanced computer literacy
3I coordinated an office reorganization project.
4I ran a language training programme for members of the department.
5I represented over 400 members in faculty meetings.
6I played an integral part in a team of consultants working on IS projects.
7I was responsible for managing the outdoor exhibition of camping equipment.
8This position required familiarity with networking solutions.
9I am responsible for motivating the team.
10... chaired conferences with visiting speakers.
4
Suggested answer:
JUSTINE DOMINGA COLLIER
| | |
| --- | --- |
| Date of birth | 4 November, 1986, Auckland, NZ |
| Nationality | New Zealand |
| Address | 14 Green Street, Newcastle NE13 8BH |
| Telephone | 01879 122 7789 |
Education
2004–2007 BA in Economics at Newcastle University (Expected final grade 2:1)
2002–2004 Northern High School: 3 'A' levels – Mathematics (A), Economics (B), French (B)
Work history
Oct–Mar 2005 Internship with Arbol Oil
I played an integral part in the finance department. This position required familiarity with accounts software, and involved liaising with colleagues in South America.
June–Sept 2004 Information officer with Newcastle Social Security
I was responsible for managing a confidential personnel database. I coordinated a three-day visit for a representative of the Spanish government.
Positions of responsibility
2006 Secretary of Newcastle Junior Chamber of Commerce
I was responsible for communications and edited a monthly newsletter. I also liaised with guest speakers and the local authorities.
2005 to present Voluntary work for the charity OUTLOOK: I devise and organize events for disabled children.
Social Secretary for the University Basketball Team.
Other
Bilingual Spanish
First violin in a string quartet
Typing speed: 90 wpm
References
Mr Bowers, tutor, Newcastle University
Mrs Broadbent, Principal, Northern High School
4.6 Case study Gap year
2
| | | | | |
| --- | --- | --- | --- | --- |
| Interview | When | Where | Experience | Why |
| 1 | between 2nd | Nepal | positive | learned more |
|   | and 3rd year at |   |   | than in 3 years at |
|   | university |   |   | university |
| 2 | between school | Dublin | mixed | good for English |
|   | and degree |   |   | and culture, but |
|   | course |   |   | boring at school |
| 3 | in work | around | mixed | clearer idea of |
|   |   | the world |   | goals, regrets not |
|   |   |   |   | helping people |
| 4 | before business | car factory | negative | bored, wasted a |
|   | school |   |   | year |
| 5 | after 20 years | India | positive | changed outlook |
|   | in same job |   |   | on life |
| 6 | before studying | East | mixed | very hard, but |
|   | medicine | Africa |   | made a difference |
3
1People over 17 years of age, before, during or after a degree course, or in work
2Broaden your horizons, enhance your CV, step back from your studies to decide what you want to do with your life, do something concrete and tangible to help people in need in underprivileged areas of the world.
3Education, conservation, medical support and care work
4Participants work as volunteers. Food and accommodation are provided, but participants pay their own travel costs.
5Send in the application form together with your CV.
5 Making deals
5.1 About business E-tailing
3
4 Animated sales reps are cheaper than real people and can increase sales by one third. 4
6 Though interactive discussion boosts sales, e-tailers have to be cautious. 6
1 Only a very small percentage of visits to websites produce sales. 1
5 Customer tracking is often badly perceived by online shoppers, who may prefer to shop privately. 5
2Live web chats with sales reps double online sales. 2
3Customer-tracking systems can provide help for customers when it is appropriate. 3
5
1Hermelinda's job is to help e-tailers increase their sales. T
2Advertising on the Internet increases traffic but not necessarily sales. T
3Small e-businesses can't afford conversational agents. F (they can't afford real reps)
4Conversational agents are intelligent computer programmes. T
5Fifty per cent of customers are happy to talk to a machine. F
6Giving customers more information increases the chance of making a sale. T
7For customers, hearing a conversational agent speak or reading a website has the same effect. F
6
3Suggested answers:
Amazon books: 40-something, trendy librarian type, wearing glasses Dell computers: 30-something man in a smart suit
L'Oreal: beautiful, 20-something female with perfect skin and wearing a lab coat
General Motors: smart-looking car salesperson
The Tourism Authority of Thailand: tour guide wearing traditional costume
1
Suggested answers:
Gap year: travelling, working, doing voluntary work, writing a book, building a house, living with a family abroad, studying, meditating, etc. Advantages: gain experience and maturity, see the world, do something you can't do professionally, do something for people in need, give yourself time to make important choices, escape pressure or difficulty, save money for studies, enhance your CV, etc.
Disadvantages: get out of step / lose touch with friends / colleagues, financial cost, acquire 'bad' habits, be perceived as less serious / ambitious, lose job or miss opportunities, etc.
5.2 Vocabulary Negotiating and e-tailing
1
Suggested answers:
In an e-store you can't (usually) negotiate the price.
In a high street store you can't (usually) read what other people think about the product, know how many items the store has in stock, easily compare prices in other stores, find out what other products people who bought this one also bought, set the product aside for a later purchase, or make a wish list for your friends to choose a present for you.
2

 

 

 

 

 

 

 

 

 

1

an order

2 a price

3

a discount

4

the benefits

5

the details

6

a proposal

7

negotiation

8 a deposit

9

fee

10

costs

11

a deadline

12

a compromise 3
Suggested answers:
1A supplier is taking an order.
2A buyer is trying to bring the price down.
3A buyer is asking for a bigger discount.
4A seller is rejecting a proposal.
5Someone is saying that availability is open to / subject to negotiation.
6A seller is asking the buyer to pay / to put down a deposit.
7A customer is refusing to extend a deadline / is complaining that a supplier has missed a deadline.
8A negotiator is seeking / offering a compromise.
| | |
| --- | --- |
| 4 |   |
| 1 | five hundred at 12 euros a box |
| 2 | two and a half thousand |
| 3 | an extra two per cent |
| 4 | five or six weeks a year |
| 5 | We usually ask for 20 per cent now. |
|   |   |
| 5 |   |
| 4 | The customer prices similar products on other sites. |
| 10 | The product is shipped to the customer's address by mail or express |
|   | carrier. |
| 12 | The seller exchanges the product or gives a refund. |
6The customer goes to the check-out and pays by credit card.
7The website records the transaction and generates an invoice.
5The customer selects a product and places it in a cart.
 

11

The customer sends the faulty product back under guarantee.

 

 

The customer's credit card account is debited.

 

8

 

 

The customer clicks on the link to the seller's site.

 

2

 

 

The prospective customer looks up the product on a search engine.

 

1

 

 

The customer browses the site and identifies the product which interests

 

3

 

 

him.

 

 

 

 

9

The website sends an instruction to the warehouse to ship the product.

 

 

 

 

 

 

 

6

 

 

 

 

 

1

a)

product b)

site

c) product

d) credit

2

a)

transaction

b)

invoices c)

refunds d) product e) link
7
1get to work
2pointed out the benefits
3the issues you'd like to discuss
4clarify your remarks
5summarize the situation
6make an offer
7work out a compromise
8consider alternative solutions
9break for lunch
10find common ground
5.3Grammar Conditionals and recommendations
Internet Research
'In business, you don't get what you deserve, you get what you negotiate.' Chester L Karrass, author of 'The Negotiating Game'
'My father said: You must never try to make all the money that's in a deal. Let the other fellow make some money too, because if you have a reputation for always making all the money, you won't have many deals.'
J Paul Getty
'If you are going to fight, don't let them talk you into negotiating. But, if you are going to negotiate, don't let them talk you into fighting.'
Abraham Lincoln
1

 

 

 

 

 

 

 

 

1

would go

2

don't go

3

won't go

4

went

5

would you go

 

6

go

7

doesn't go

8

will you go

 

 

 

 

 

 

 

 

 

2

 

 

 

 

 

 

 

 

1 a) possible

2 c)

sure

3 b) probable

 

 

 

 

 

 

 

 

 

 

 

3

 

 

 

 

 

 

 

 

1

providing

2

unless

3

only if

 

 
4
1What options would you recommend me?
2I suggest you to take the dust-proof control unit: it's specially designed for industrial environments.
3Would you advise me choosing the 750W or the 1,000W motor?
4We generally suggest you allowing for a little extra power.
5We recommend you not exceeding 9,000 rpm in the first two weeks.
6I would advise that you to check the oil level at least once a week.
7Our parent company recommends it that we do not buy from non-ISO- certified suppliers.
8In that case, I would suggest your Quality Manager to visit us before placing an order.
5
2Our production manager is willing to make the changes, providing you supply a prototype.
3We are reluctant to consider a larger discount, unless you pay in advance.
4We would be prepared to sponsor the exhibition but only if we had a large stand in the entrance hall.
5Unless we can get the sub-components in time, it will be impossible to meet the deadline.
6As long as several other top CEOs were present, our President would agree to attend.
7

 

 

 

 

(P) tennis tournament with customer

 

(J)

run exhibition stand in Kazakhstan

(J)

conference in Madagascar

team-building course in Siberia

 

presentation to 2,000 shareholders

relocate call centre mgr to India

(P) take holiday in August

 

 

 

(J)

take holiday in January

 

 

 

open office at 6am

close office at 10pm

 

supervise intern for six months

share office with PR Manager
5.4 Speaking Negotiations – bargaining
1
Negotiations can generally be categorized as win-lose, lose-lose, or win-win.
2
1Harry Petersen's company sells sheet music.
2The package includes website design, building and management, processing sales, dealing with payments and logistics.
3Harry intends to deliver products electronically as PDF files.
4Holman will charge a monthly fee.
5Harry will have no capital investment to make, no new staff to hire, no overheads, and a small monthly fee to pay compared to the money coming in.
6The next step is to define exactly what Harry wants the site to do.
3
Harry says no. He rejects all Ingrid's proposals and doesn't try to negotiate.
4
1Harry negotiates and offers a compromise.
2Ingrid will bring down the monthly fee if Harry signs a three-year contract.
She will guarantee a maximum down time of 24 hours per month if Harry chooses the platinum service level.
She will have the site up and running by next month if Harry pays a year's fees in advance.
3Harry agrees to pay six months in advance and sign a three-year contract. Ingrid agrees to have the site online in two months, bring the monthly fee down 5% and include the platinum service.
4Ingrid avoids the question of penalties by saying nobody has penalty clauses and producing a bottle of champagne.
5
1I might possibly be able to bring it down a little, but only if we had a three-year contract.
2I'd be reluctant to agree to a three-year contract, unless you could guarantee a maximum down time of 24 hours per month.
3… so we're happy to guarantee less than 24 hours per month, as long as you choose our platinum service level.
4I suppose we could do it, providing you paid a year's fees in advance.
5… let's split the difference.
6I can pay six months in advance on condition that you have the site online in two months.
7… if you can just sign – here, here and here – I'll open the champagne.
6
| | | | |
| --- | --- | --- | --- |
| Tentative offers | Counteroffers | Firm offers | Compromising |
| I might consider | It would be | I am ready to | Would you |
| reducing the | difficult for me | sign a contract | agree to a |
| price if you | to increase my | today if you can | compromise? |
| increased your | order unless you | guarantee the | Is that an |
| order. | guaranteed the | price for two | acceptable |
| 1 | price for two | years. | compromise? |
|   | years. | 3 | 5 |
|   | 2 | 6 |   |
|   | 4 | 7 |   |
|   |   |   |   |
The second conditional (if + past … would) is used in tentative offers and counteroffers to make a hypothetical, exploratory offer with no commitment. The first conditional (if + present … will) is used in firm offers to express a definite commitment.
7
1I might possibly be able to bring it down a little, but only if we had a three-year contract.
2I might consider reducing the price, if you increased your order.
3I'd be reluctant to agree to a three-year contract, unless you could guarantee a maximum down time of 24 hours per month.