creative

 

5

 

creatively

5

creativity

5

 

creator

 

5

 

critic

5

 

critical

 

5

 

critically

5

 

criticism

5

 

criticize

5

 

crusade

 

1

 

cultivate

6

 

cultivation

6

cumbersome

4

cumulative

3

cycle

3

 

deaf

7

 

 

deal with

1

 

debris

 

8

 

deity

3

 

denial

 

7

 

densely

 

8

 

deny

7

 

 

depict

 

5

 

descendant

1

deserve

 

7

 

designate

7

 

destiny

 

6

 

destroy

 

8

 

destructible

8

destruction

8

destructive

8

destructively

8

determination

2

determine

2

determining

2

devastate

8

 

device

 

4

 

devise

 

4

 

dialect

 

1

 

dialogue

5

 

diet

6

 

 

dietary

 

6

 

dining

 

6

 

disability

7

 

disabled

7

•

disabling

7

 

196

Lexis

 
discrimination 7 disregard (noun) 3 disregard 3 disregarding 3 disrupt 8
distinct 2 distinction 2 distinctive 2 distinctively 2 distinctiveness 2 distinguish 2 distinguishable 2 distinguishing 2 domesticate 6 dominance 1 dominantly 1 dominate 1 domination 1 donate 4
drama 5 dramatic 5 dramatically 5 dramatize 5 durability 8 durable 8 duration 8 dwindle 8
edible

6

 

effect (noun)

5

effect (verb)

5

effective

 

5

 

effectively

 

5

 

embryo

 

2

 

emerge

 

4

 

emergence

4

emergent

 

4

 

emerging

 

4

 

employ

 

5

 

enable

7

 

endurable

 

8

 

endurance

8

 

endure

 

8

 

enduring

 

8

 

enforce

 

6

 

enhance

 

5

 

enormous

 

1

 
entrepreneur 4 eventually 3 environment 2 envision 5 erratic 8
erupt 8 evacuate 8 evolution 1 evolutionary 1 evolve 1 exaggerate 5 exceed 6 excess 6 excessive 6 exclude 7 excluding 7 exclusion 7 exclusive 7 exclusively 7 exclusiveness 7 exempt 7 exhaust 7
exist 6 existence 6 expand 1 expertise 4 exploit 8 exploitation 8 exploitive 8 expose 7 exposure 7 express (adj.) 5 expression 5 expressive 5 expressively 5 expressly 5 extend 8 extension 8 extensive 8 extensively 8 extent 8
feature 2 fertilization 2 fiber 6
fickle 8 film 5
flourish

 

8

 

focus

5

 

 

foresee

4

 

foreseeable

4

foreseeably

4

foreseen

4

 

foresight

4

 

form (noun)

1

form (verb)

1

formation

1

 

formative

1

 

formerly

6

 

formulate

1

 

fraternal

2

 

fundamental

6

gadget

4

 

gene

2

 

 

generate

8

 

generic

 

1

 

genetically

2

 

genuine

 

4

 

habitat

8

 

habitation

8

 

handicapped

7

heir

2

 

 

hereditary

2

 

heredity

2

 

heritage

 

2

 

identical

2

 

illiteracy

5

 

illiterate

5

 

illusion

 

5

 

immobile

7

 

immobility

7

 

immobilization

7

immobilize

7

impact

1

 

inaccuracy

3

 

inconclusive

2

inconclusively

2

inconsistency

1

indestructible

8
indigestible

6

 

indistinguishable

2

individual (adj.)

2
individual (noun)

2

individualization

2

individualize

2

 

individually

1

 

inequitable

 

6

 

inevitable

 

4

 

influence

 

2

 

 

ingenuity

 

6

 

 

inhabit

 

8

 

 

inhabitable

 

8

 

inhabitant

 

8

 

inherent

 

2

 

 

inherently

 

2

 

inherit

2

 

 

inheritance

 

2

 

inherited

 

2

 

 

innovate

 

4

 

 

innovation

 

4

 

innovative

4

 

innovativeness

 

4

innovator

 

4

 

 

intense

 

8

 

 

intensely

 

8

 

 

intensification

 

8

intensify

 

8

 

 

intensity

 

8

 

 

intensive

 

8

 

 

intensively

 

8

 

integrated circuit

4

interrelated

2

 

interrelationship

2

intimidate

4

 

intimidating

4

 

intimidation

4

 

inundate

 

3

 

 

inundation

 

3

 

investment

 

4

 

invisible

 

8

 

 

invisibly

 

8

 

 

irresistible

 

8

 

isolate

6

 

 

leap year

 

3

 

 

literacy

 

5

 

 

literal

5

 

 

literally

 

5

 

 

literary

 

5

 

 
literate

5

 

 

literature

 

5

 

 

live (adj.)

 

5

 

 

located

8

 

 

lunar

3

 

 

 

makeshift

4

 

 

market (noun)

4

 

market (verb)

4

 

marketable

4

 

marketablity

4

 

marketing

4

 

massive

 

4

 

 

medium

 

5

 

 

microprocessor

 

4

mobile

7

 

 

mobility

 

7

 

 

mobilization

7

 

mobilize

 

7

 

 

moderation

 

6

 

moist

8

 

 

 

monitor

 

7

 

 

mood

5

 

 

 

multilingual

1

 

muted

4

 

 

 

myriad

7

 

 

narrative

 

5

 

 

nonexistence

6

 

nonexistent

 

6

 

nourish

 

6

 

 

observable

3

 

observance

 

3

 

observant

3

 

 

observation

 

3

 

observe

 

3

 

 

observing

3

 

 

occupation

 

1

 

occupied

 

2

 

 

occupy

2

 

 

origin

8

 

 

 

original

 

8

 

 

originally

8

 

 

originate

 

8

 

 

origination

 

8

 

originator

8

 

ova

 

 

 

 

Vocabulary

197
overcome 3 ovum 2
paralysis 7 paralyze 7 paralyzing 7 paraplegic 7 partially 1 passionately 4 path 8 perform 5 peripherals 4 personality 2 phases 3 phenomenon 2 physical 2 physique 2 pioneer 4
plot 5 popular 5 popularity 5 popularize 5 popularly 5 potential 4 practical 3 precise 3 predict 3 predictable 3 predictably 3 prediction 3
predominance 1 predominant 1 predominantly 1 predominate 1 pregnancy 2 preoccupation 6 preoccupied 1 pressure 8 prevent 8 preventable 8 prevention 8 preventive 8 previous 3 processed 6 produce 6 producer 6 production 6
198 Lexis
productive

6

proficient

 

7

 

progress (noun)

1

progress (verb)

1

progressive

1

progressively

 

1

project

 

5

 

 

prolong

 

7

 

 

prominence

 

6

prompt

 

3

 

 

prospect

7

 

protein

 

6

 

 

provide

 

8

 

 

provided (that)

8

provision

 

8

 

provisionally

 

8

psychological

2

pursue

 

6

 

 

pursuing

6

 

pursuit

 

6

 

 

quadriplegic

 

7

realize

 

5

 

 

rear

2

 

 

 

recognition

3

recognizable

 

3

recognizably

 

3

recognize

 

3

 

recognizing

 

3

reflect

 

1

 

 

reflection

 

1

 

reflective

 

1

 

reflectively

1

reform

 

1

 

 

regard (noun)

3

regard (verb)

 

3

regardless of

 

3

regardlessly

,

3

related

 

2

 

 

relation

 

2

 

 

relationship

 

2

relative (noun)

2

relative (adj.)

 

2

relatively

 

2

 

renovations

 

7

represent

 

1

 
representation

1

 

representative (noun)

1

representative (adj.)

1

resemble

2

 

 

resist

8

 

 

 

resistance

8

 

 

resistant

8

 

 

respectively

1

 

resource

6

 

 

reiourceful

6

 

 

resourcefully

6

 

resourcefulness

6

 

responsible (for)

8

 

result (noun)

2

 

result (verb)

2

 

resulting

2

 

 

reunited

2

 

 

reveal

5

 

 

 

revolutionize

5

 

rhythmic

3

 

 

richness

1

 

 

role

2

 

 

 

rotating

8

 

 

roughly

3

 

 

scene

5

 

 

 

scope

7

 

 

 

screen

5

 

 

 

selective

6

 

 

self-sufficient

7

 

sensation

5

 

 

sensational

5

 

 

sensationally

5

 

sense (noun)

5

 

sense (verb)

5

 

sensitive

5

 

 

sensitively

5

 

 

sensitivity

5

 

 

separate (verb)

2

 

sequence

5

 

 

severely

7

 

 

sibling

2

 

 

 

significance

3

 

similar

2

 

 

 

simultaneously

5

 

skeptical

4

 

 

sparsely

8

 

 
speculate

 

3

 

speculation

3

 

speculative

3

 

speculator

3

 

sperm

2

 

 

spinal cord

7

 

spontaneous

3

 

starve

6

 

 

state-of-the-art

4

strike

8

 

 

subsequently

3

successive

3

 

suffix

1

 

 

supplement

1

 

survival

6

 

survive

6

 

 

surviving

 

6

 

survivor

6

 

sustain

8

 

 

symbol

1

 

 

symbolic

 

1

 

symbolically

1

 

symbolism

1

 

symbolize

1

 

synchronize

3

 

synonym

 

1

 

technologically

4

technology

4

 

tendency

 

1

 

terminal (noun)

7

terminal (adj.)

7

terminally

7

 

terminate

 

7

 
theorize 1 thereby 4 thrive 4 thriving 4 throughout 6 trace 1
trait 2 tremendous 8 twin 2
ultimately 3 unabsorbed 6 unabsorbing 6 unacquired 7 unanticipated 4 undeniable 7 undeniably 7 undernourished 6 unexcessive 6 unexclusive 7 unforeseeable 4 unforeseen 4 unforseeably 4 uniformity 3 uninhabitable 8 uninhabited 8 unintimidating 4 union 2
unique 2 unite 2 united 2 unlike 2 unoccupied 1 unoriginal 8
unpredictable

 

3

unproductive

 

6

unproductively

6

unrecognizable

3

unrepresentative

1

unresourceful

 

6

upward

8

 

 

user-friendly

 

4

vegetarian

6

 

velocity

8

 

 

venture (noun)

4

venture (verb)

 

4

venturesome

 

4

vernal equinox

3

version

5

 

 

victim

7

 

 

virtually

2

 

 

visible

5

 

 

vision

5

 

 

visual

5

 

 

visualize

5

 

 

visually

5

 

 

vividly

7

 

 

vulnerable

8

 

wave

8

 

 

whereas

4

 

 

whereby

7

 

 

wizard

4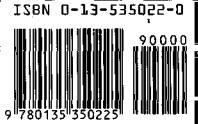 ACADEMIC
VOCABULARY
STUDY
Arline Burgmeier
Gerry Eldred
Cheryl Boyd Zimmerman
Students interested in mastering the large, accurate English vocaDuiary necessary for academic success will find a wide variety of contextualized communicative activities that expand both active and passive vocabularies through intensive practice with high-frequency academic words.
Lexis: Academic Vocabulary Study reflects current theories of language learning, particularly those that stress learning by doing, content-based learning, and semantics as keys to communicative competence. Quality readings that begin each chapter offer engaging information on topics of current interest. Students can practice all four language skills—reading, writing, listening, and speaking—in subsequent activities.
Providing a flexible format for any vocabulary study curriculum, the book features in each chapter:
•establishing a context
•understanding words
•putting words into sentences
•using words in context
The authors deliberately focus on productive words with multiple forms and meanings rather than on technical words and idioms. These words can be used with confidence as students learn the semantic, syntactic, and cultural features that control their usage. Lexis guides readers through the word-learning process by presenting target words in 1500-1800 word articles, clarifying their meaning in word-recognition activities, and offering opportunities to use them in original expression. These target words are recycled in subsequent chapters.
PRENTICE HALL REGENTS
Englewood Cliffs, NJ 07632