Добавил:
Upload
Опубликованный материал нарушает ваши авторские права? Сообщите нам.
Вуз:
Предмет:
Файл:
Avenues_first certificate_WB
.pdf

it was a matter of pride not to slip back. I'd made up my mind and there was no turning back.
DAVE: I've tried before too, but I found it was better to do it
slowly, little by little.
MICK: Yes. but Dave, you still smoke, don't you? Because of the problem of addiction to the nicotine, I think you need to stop once and for all. It's unpleasant for the first couple of weeks, but you need to go through that, to clear your body completely of the harmful effects of the drug.
DAVE: I know. I'm a failure! But, leaving that aside for the moment, is he right. Anna?
ANNA: Yes, it's the first few weeks that are the hardest.
DAVE: And what about saving money? That's another benefit,
isn't it. that you can buy all the things you've always wanted, the new clothes, the holiday abroad.
ANNA: Well. I think that's a bit of an exaggeration, Dave. But maybe I wasn't smoking enough to really notice.
DAVE: Mick, is there any other advice you can give?
MICK: Yes. People sometimes find they want to eat more, and
they sometimes put on a bit of weight. I'd say that is something you shouldn't worry about too much: you can always deal with that later. A couple of extra kilos is far less harmful than carrying on smoking.
DAVE: Well now, let's take a few calls. Remember - if you've got anything to say on the subject, do ring our phone lines on 0171 63 7 ...
U N I T 5 LESSON 4
Exam review
3
PAOEO: OK. In the first photo there's a man. He's standing on - erm - on - erm - on the beach. He's wearing a hat and a coat. He's watching something. Er, maybe he's interested in the people there. They are - they are - erm - er, windsurf - er. they are windsurfing.
OK. er, now here, the second photo. Erm, a man is eating a hamburger. And he's eating chips. He's got a glass of beer. I think he likes smoking. There is a packet of cigarettes and - erm - erm - oh - erm - yes. I think he likes smoking. His girlfriend is eating too. Maybe salad. There's an apple on the table. There's a glass of, maybe, juice, erm, orange juice, I think, on the table.
Yes, I like windsurfing. I windsurf every summer. My family - we have a house near the beach and I like to go - to go - to windsurf, when I am on holiday. But the beach is not like this. Is hot the weather - the weather is hot, yes, it's very nice there -
EXAMINER: Right! Thank you. Paolo. That was ...
JAN: About a year ago I moved to a new flat. It was much bigger than my old one but somehow I didn't like everything in it and so I set about carrying out some major structural alterations. Here's a sketch which should help make clear to you how I converted it to its present state.
Originally, when you came in at the front door here, there was a door to the right which led to a very large room, about 1 3 metres long and four metres wide. Straight ahead
130
of you was - and still is, I haven't done anything with this part of the flat - a corridor with two doors on the left, the first one to the airing cupboard, and the second to the shower and the toilet together. That's here. Then, beyond that is the door to the kitchen. At the back of the kitchen there's a door which gives on to the balcony here, right across the whole of the back of the house. It looks out on a huge beautiful garden, full of tall trees, and whenever I can I have my meals out there.
Now, the main problem I had with the flat was the main room. It was just too big, and I also didn't want to live and sleep in the same space. So I decided to divide it into two separate areas, so that I could have a separate bedroom. What I did was build two diagonal walls across the room here, the first one starting from where the front door is and going across the room, at an angle, to the far wall: and the second parallel to the first, but one and a half metres further back. Are you still with me? Yes?
Well, next I made a door at the beginning of each diagonal wall, one leading into the bedroom and one into the sitting room. Then I built a wall to block off the space between the two diagonal walls. Finally, I removed the original door between the hall and the main room. This helped to make the hall more spacious, as your first impression before was of a dark and very narrow corridor. After this I took a well-earned rest and went on holiday for a week!
When I came back, I built cupboards in the spaces between the two diagonal walls, cupboards for each room. And in this way, as you can see, I now had two separate rooms, a bedroom at the front and a sitting room at the back, and each with a more interesting internal space thanks to the diagonal walls. Also, I've got lots of extra cupboard space!
As for the dimensions, the rooms are still quite big enough for me. The bedroom is four metres wide, as I've already said. The left wall is, let me see, er, it must be two and a half metres, and the right wall, erm, is, what, er, five and a half. I think that's right, isn't it? Yes. And that means the sitting room is. well in width, the same, obviously, while the wall to the right here is six metres, and the one on the left nine. So that's it, the history of my conversion.
I'm really pleased with it. It's not only made my flat more practical - the separate bedroom and the cupboard space - but also more interesting. I have unusual spaces which give me a sense of adventure, and the visitor never knows what is behind each door.
U N I T 6 LESSON 2
Speaking Safety at home
VOICE: The lead from the kettle is lying across the top of the cooker, very near a boiling saucepan. That's very dangerous - it could cause an electrical fire. I would move the kettle to the other side of the work surface, near the wall socket.
T a p e s c r i p t s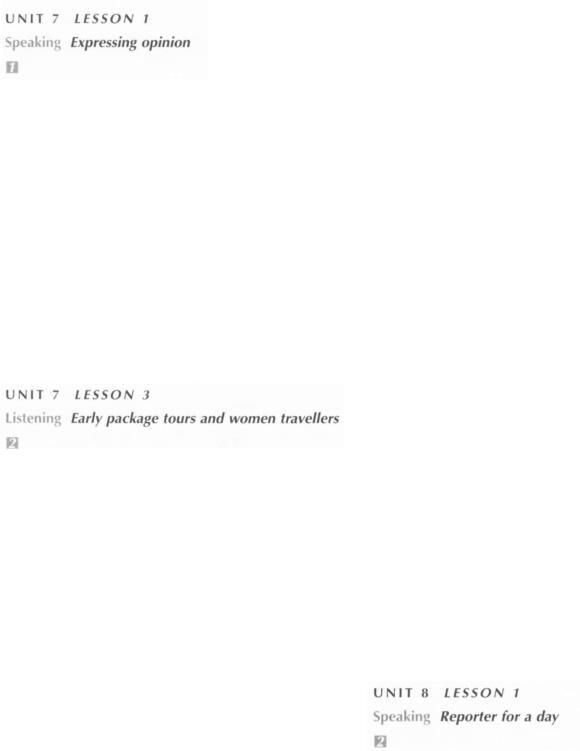 ELAINE: I think they should reduce the speed limit everywhere because then no one would be able to drive so fast any more. In America, for instance, you generally can't drive at more than 50 miles - that's 80 kilometres - an hour. So. you have more time to brake and take avoiding action when you see trouble ahead.
RUGER: It seems to me that the number of road accidents could be reduced significantly if there was a better public transport system. The reason for this is simple: more people on public transport means fewer cars on the road. Well, look at the rush hour, for example. Almost all the cars have only one driver in them. And each driver sits there getting frustrated by the jams and worrying if he - or she - will get to work on time. That's when people start to do stupid things, to take risks they shouldn't.
CAMILLA: In my opinion, we could halve the number of road accidents overnight. How? Easy! Stop men from driving until they're at least 25 years old. It's well known that most accidents are caused by young men driving dangerously. So that's all you have to do.
PRESENTER: The first ever package holiday took place on July 5th 1841 . It was an away-day to Loughborough from Leicester. A train was chartered for its passengers to attend a religious festival. The whole trip, for 57 0 people, was organised by a then unknown man, Thomas Cook.
Lesley Morris has written Package Tourists about the origins of the package tour. Wendy Johnson is author of a book about famous women travellers, Wandering Women.
Lesley, have people always travelled or did it really only start in the nineteenth century?
LESLEY MORRIS: Oh no, they always travelled but the difficulty was that people only really went for reasons of war, or for business, or on a pilgrimage. I mean, there are records of 15th century women going off on pilgrimages and more or less going by themselves, but it was incredibly difficult to do apart from that.
PRESENTER: Wendy, some of the women that you've uncovered did make extraordinary expeditions early on.
WENDY JOIINSON: They did. yes. There were the great British women travellers, like Lady Mary Wortley Montagu, who went off to Turkey in 1716 . thereby scandalising society: or Lady Hester Stanhope, who wandered round the Middle East, describing herself as 'Queen of the Desert'. But I think it all began back in the 4th century when an abbess from Spain went to what she called 'right to the other end of the earth' - it was in fact to Jerusalem - it was, as Lesley said, on a pilgrimage. But, erm, once she was there she became the most enthusiastic tourist: she took an excellent guidebook with her, er, which was the Bible, and she engaged a rather enterprising tour guide, who took her round some of the famous places mentioned there. She did all the usual things that a tourist would do even now.
PRESENTER: And Lesley, how did package travel take off after
T a p e s c r i p t s
this Loughborough experience? - which I suppose wasn't really a package holiday, although it was the first charter -
LESLEY MORRIS : Mmm, the first charter, yes. Well, in fact Thomas Cook organised excursions after that. He took tourists to Scotland, he took them to the seaside resorts, and he had this belief that the earth was there for people to enjoy. And he really believed that. So the working man could go. if he paid money into the working club, and he took wife and children and all the rest of it. But it wasn't until about 1 8 5 5 that we have a record, when Mathilda Lincoln went on a trip to Germany and France and Belgium and then - she went with her brother and two sisters - and she records in her diary that, er, many of her friends thought it was far too adventurous to go to countries that were not under the British flag. But she said that 'we could venture anywhere with such a guide and guardian as Mr Cook, for there was not one of our party who did not feel perfectly safe when under his care.' And from that time on, package tours began to take off. There weren't, er, many of them and it must have taken, well, quite brave women to go, I think - I think most of them were waiting to get married - but they went, sometimes with relatives, and gradually they began to travel more and more until eventually most of the package trips of the late 19th century were women, in fact travelling by themselves. Thomas Cook respected women travellers actually, for their courage and determination. For example, in the 1890s, with the, the great cycling craze, he actually promoted cycling trips for women, single women. As long as they took a friend with them they could go off to Europe cycling, which, was er, pretty daring when actually you couldn't go shopping by yourself, you had to go shopping in London with a companion in those days.
PRESENTER : There were also independent women travellers at this time, weren't there, Wendy - apart from the packages, I mean?
WENDY JOHNSON: Mm, yes. Lesley was saying a lot of Cook's tourists were ladies who were waiting to get married. But a lot of the independent travellers were women who had decided that probably they were too old to get married. They were the unmarried daughters who had done their domestic duty and when their parents died, they had perhaps received some money and they had little else to do at home, so why not go abroad? And that's what they did. in great numbers.
INTERVIEWER: What story would you most want to write about?
MARTIN: Well, in my local area, they want to build a depot, a place for storing railway trains, on a site of special environmental significance. I don't think local people really know about this. I would like to write about it, and to present both sides of the issue.
INTERVIEWER: Mm - that sounds interesting. And how would you go about writing your story?
MARTIN: Well, I would need to do some research first - read planning reports, etc. And then I would have to interview people with different positions on the issue. That would
131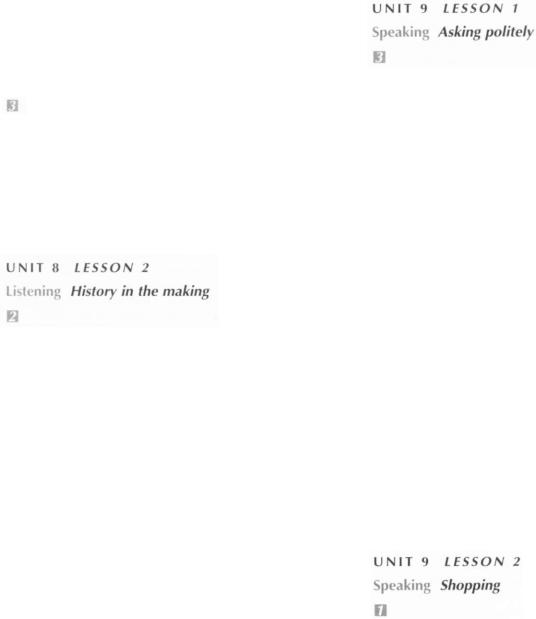 include local schoolchildren and teachers who use the site for environmental projects: then someone from the railway company, and someone from the local council too.
INTERVIEWER: Well, I hope you get the chance to do it! It sounds like a worthwhile story. Now, is there anything you would refuse to investigate or write about?
MARTIN: Yes - anything to do with violence. The newspapers are full of it, stories of robberies, car crashes, murders. I wouldn't want to write anything like that. I don't think it is good for people to read too much about violence.
INTERVIEWER: Mm - that's an interesting point.
INTERVIEWER:
What story would you most want to write about? Mm - that sounds interesting. And how would you go about writing your story?
Well. I hope you get the chance to do it! It sounds like a worthwhile story. Now, is there anything you would refuse to investigate or write about?
Mm - that's an interesting point.
VOICE: When 1 was a student at university I got to live through a very important bit of American history.
I was a student at the University of California at Berkeley during the 1960s. At that point America was engaged in the Vietnam war. which had already become very unpopular. Military recruiters, people from the army, and the navy and the airforce, were allowed to set up tables on the university campus in order to recruit students to fight in the war. Needless to say, many of the students did not want to go to war.
Other students also wanted to set up tables on the campus to recruit students to other causes, like fighting against the war in Vietnam, or against racism. However, the university would not permit them to do that.
Finally, one student decided to take matters into his own hands. He set up a table to recruit students for what was called Campus CORE - Congress On Racial Equality. The police came and arrested him, and threw him into a police car. However, before they could pull the car away, so many students surrounded the car that they were not able to pull it out without hurting someone. They sat in the car for something like 19 hours before they were finally able to disperse all the students and take this gentleman away and arrest him.
Afterwards, when he became famous and went on lots of speaking tours, he said that very few people asked him questions about what his motivations were for setting up the table, or what his thoughts were, or what his political goals were. All they were interested in was how he managed to go to the bathroom during those 19 hours that he was locked up in the police car.
Up to that point university students had really felt that they were powerless to have an impact on the opinion of the government. However, after that incident, the universities and the governments were forced to take notice of the opinions of the students. I don't know whether
132
American students at university today understand how much they owe to their parents who fought these battles for them in the 60s, or whether they still think of them as old fogies.
a A S K I N G A G O O D F R I E N D
2
VOICE: What does this mean? 3
VOICE: Help me do this, will you? 4
VOICE: I've dropped my ring - can you see it?
b A S K I N G A S T R A N G E R
1
VOICE: Excuse me, what's your name, please? 2
VOICE: Excuse me, what does this mean, please? 3
VOICE: Excuse me, would you mind helping me do this, please?
4
VOICE: Oh no, I've dropped my ring. Would you mind helping me look for it, please?
C A S K I N G S O M E O N E Y O U W A N T T O I M P R E S S
1
VOICE: Excuse me, could you please tell me what your name is?
2
VOICE: Excuse me, could you please tell me what this means? 3
VOICE: Excuse me, do you think you could possibly help me do this, please?
4
VOICE: Excuse me, I've just done something very silly - I've dropped my ring. Could you possibly help me look for it, please?
VOICE: In both these photos there is a young couple shopping. In fact, in both photos the couples are looking at jewellery. The man and woman in each photo seem to be very happy together and I think they are probably boyfriend and girlfriend. Well, actually, in the second photo they might already be married: perhaps they are on their honeymoon - in Africa, or the Caribbean.
But there are also some differences between the two
photos. First of all. ...
T a p e s c r i p t s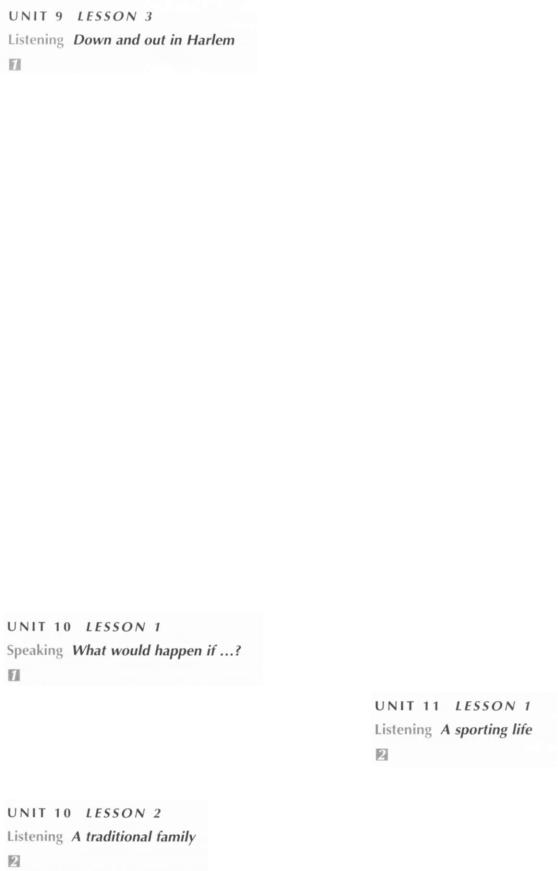 SUE: NOW tell me, when we met on the street what did you want from me?
CLARENCE: Er, the first thing I wanted, really, the first thing that came into my mind is. I wonder if she'll give me a dollar so I can buy a bottle of wine. That was the first thing.
S E E : And then?
CLARENCE: And I was a little cold, and I wasn't hungry, because these people in the church here where we are at right now, ahm, we had, er, the hundred twenty-eight street, and. er. the Roman Catholic church and they're so nice people here. They feed you. So I would have really been lying to you to tell you that I was hungry. I don't have a place to stay, I -
S E E : Why's that?
CLARENCE: Because, er, 1. did. er. eight years in, er, prison. SHE: What for?
CLARENCE: For armed robbery. I didn't hurt anybody. In fact it wasn't really armed robbery, they call it simulatin' a weapon. You know. I had my hand in my pocket, but that was in the 70s. I wouldn't even take the chance to do that now. I would be scared.
S E E : Tell me about a typical day in your life.
CLARENCE: A typical day in my life? A good day? A good day? SUE: A good day and a bad day.
CLARENCE: Well, a good day was when I was 18 and I was married and I had a wife and a baby. That was a nice time for me then. A bad day in my life I think was, not, not the prison, because I survived the prison, it was when I came out and my mother rejected me. That was a bad day in my life.
S E E : HOW do you see your future?
CLARENCE: I don't see none. I think I'm - sister, I'm gonna tell you somethin', and you're a beautiful lady with pretty eyes. I don't see no future right now. I really don't.
GILL: This is a difficult situation. It's just possible that she might have forgotten. I think John should talk to her first. If he wrote her a rude letter, she could get angry and then he might lose her friendship.
STEVE: What would happen if she never paid the money back? Could John still be friends with her? Maybe he has to accept that she isn't worth having as a friend any more.
MARGUERITE: AS far as a traditional family is concerned, er, the man may. can have many wives. So if he has many wives, the children call them, all of them are their mothers, you say 'my mother', you don't specify if it is your real
mother or the wife of your father. And, er, the first wife. I mean the one who is the first in the house is the mother of every child. And even the youngest wives, those who arrive later, call her their mother. Yes. And everybody in the family knows that she is the eldest and she is respected. If there is something, a problem to be settled, you go to see that lady and she is the one who is going to tell her husband that there is such-and-such problem in the family and now the, the husband can call the others to settle the problem, to solve it. And. er, if a child is sick for example, for example it is this woman, the first one, who takes care of the child. And the other women don't know, they interfere but they are not responsible for them as such.
DAVID: How many people live in one -
MARGUERITE: In one house?
DAVID: - house?
MARGUERITE: You. you can have 10. 20 . 30, more than that, it depends. If he has many wives you have the wife - the wives, their children, they may have their sisters and brothers. I mean the sisterand brother-in-laws of the husband. They come to live in the family and you may have. er. the father and the mother of the husband. You see. So the grandfather and the grandmother also live in the same compound. And. er, very often those two people, those two old people don't do anything. They, they are there to look after the children when their mothers are out in the fields or when they go to the market to sell little things to get some money. And, um, they just take care of the. the children, they look after them and they just stay in the house, they don't do anything. And when the. the first wife is old. she doesn't do anything. It is the younger women who do it for her, everything for her. And she's, er, respected as well as the grandmother and the grandfather.
DAVID: In the traditional African family who is the most important -
The most important - DAVID: - person?
MARGUERITE: - person is the. the father. If you don't have a grandmother or a grandfather in the family, it is the father. And then comes the first wife.
DAVID: But if you have a grandfather and a grandmother they are the most important?
MARGUERITE: The most important persons in the family. And everybody who comes has to see them first, tell them what they have to say. And then they call their child. I mean the husband, to tell him what is going on.
VOICE I : I'm afraid it's a case of 'practice makes perfect'. There's no way to avoid it! I joined up with my coach when I was 12 and had tennis lessons every day. Keeping going can be tough, but I knew it was the only way to get better. It worked too because by the time I was 14 1 was the best player in the country. And that meant that I had the chance one day to play the best in the world.
VOICE 2 : For those of you who want lo maintain fitness in today's busy world it's quite simple really: you just need to make sure that you look after yourself in all areas of your life. This means doing some form of exercise, preferably a
| | |
| --- | --- |
| T a p e s c r i p t s | 133 |

sport, on a regular basis, as well as eating well and regularly, making sure you have a relaxing half hour at some point during the day - and going to bed early!
VOICE 3: The hardest thing for me has been coping with all the injuries. It started when I was 19 and hurt my back. Since then I've injured my knee, damaged my heel and had a back operation. It's so frustrating not being able to run and it's hard to keep making comebacks. I've only been back for seven months and I've hurt my knee again.
VOICE 4: We at the Department of Health are worried about the health and fitness of children today. A recent survey has shown that children are not taking enough exercise, which means that when they grow up they are more likely to have problems with their health. This will cost the whole country money, so it's in everyone's benefit that we get each and every child interested in a sport.
VOICE s: You may think football violence is a modern problem but in fact it's over 6 0 0 years old. Back in the 14th century, being on the losing team could not only put you in a bad mood but in fear of your life. After his side lost against a team of students from Oxford, a young man, known only as Adam from Salisbury, was actually killed by
angry

supporters!

 

U N I T

11

LESSON

1

Speaking

Agreeing and

disagreeing
E X A M P L E
VOICE I : I think all children should have to play sports at school, don't you?
I quite agree. It's very important for their health. VOICE 5: I don't. I think children should do sports in their free
time if they want to, not at school.
1
I think every child should have to play sports at school, don't you?
2
If you want to be a good football player, you must practise regularly.
3
There's no way to control violence among football fans, is there?
4
I think a lot of sports aren't good for you - in fact, I think they're actually bad for your health!
5
Women are better at team sports and men are better at individual sports.
6
I don't think sports stars should get paid as much money as they do these days.
7
Ballroom dancing should never become an Olympic sport, should it?
8
Competitive sports help children to become stronger characters.
9
Swimming and walking are the best forms of exercise, aren't they?
VOICE: I think A is probably a young man, because his motorbike is his favourite thing in life. He also likes football and music a lot too. Friends are important for him but he doesn't mention his family at all, which I find surprising.
VANESSA: Studying abroad is wonderful if you have the opportunity. I was fortunate to have that opportunity three times. I studied in France, Canada and the old Soviet Union, in what is now Russia.
I studied in France while I was completing my bachelor's degree at home in California. I studied French language and literature, which 1 was in love with at the time - it was so special to be in the land of Moliere and Voltaire. Zola and Sartre! I spent about a year there and during that time I lived with a French family, which gave me lots of opportunity to speak French, as well as to eat the wonderful food. I was in a small country town, not Paris, so I was able to enjoy the beautiful countryside - the big rivers, the forests and, in the distance, the mountains. I received a diploma for my efforts while in France.
Then, after I had completed my bachelor's degree in California. I went to Canada to do a master's degree in comparative literature. I spent a year and a half in Canada, from autumn through two winters to the second spring. I was living in an apartment with a friend, who was studying on the same program as me, so that was very convenient. I really enjoyed the work in Canada because the classes were so small. However. I was not allowed to have a job, which made it very hard to make ends meet.
After I finished my master's degree in Canada, I had the opportunity to go to the old Soviet Union for three months. There I lived in a student hostel, with other foreign and Soviet students, and I studied Russian language and culture. I found that extremely interesting though it was a very hard language to learn, especially the grammar and the pronunciation. I spent three months in the Soviet Union and received a certificate at the end of this time, which I still have on my wall at home, written in beautiful Russian script. The people there were extremely friendly, and the theatre was just glorious. For me, going abroad to study was not just serious effort. I had a lot of fun too.
KEN: A country's future depends on how well it educates its young people.' Yes. I completely agree with that. If you have educated citizens then you have a society that behaves in an intelligent, humane way. Take the problem of crime, for instance. A society of educated people will try to understand the causes of crime and will work hard to
| | |
| --- | --- |
| 134 | T a p e s c r i p t s |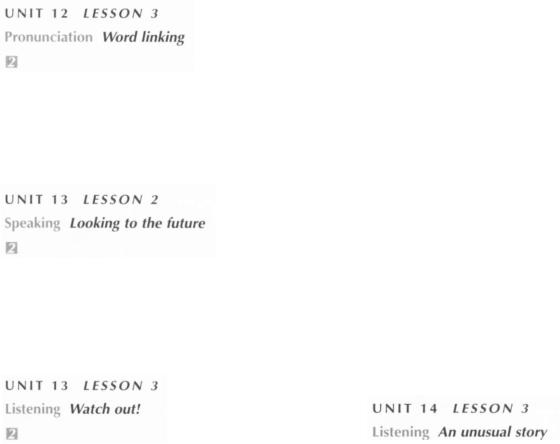 change them, rather than just demand that criminals should be punished.
JANE: I don't agree at all - I think you have a very idealistic attitude! So many things influence how a country develops - its economic situation, its political situation, its history, its geography, its climate even. Yes, education is important, but it's only one of many significant factors.
MARK: I think that museums that are concerned with national culture should be free for all the people of that nation. Such museums are a part of the national heritage, and so should be open, without charge, to everyone. If, on the other hand, it's a specialist type of museum, one that's of interest to only a few. then I suppose it's all right if people have to pay to get in.
VOICE: By this time next year I hope I will have got my qualification and that I will have managed to find a job. I plan to work in the fashion business, as a designer. I'm hoping to get the opportunity to travel to India and Thailand to do some research into their textiles. As for romance. I hope my boyfriend and I are still together. I don't dream of marriage yet - I'm still too young!
1
INTERVIEWER: SO. Karen, you only just managed to pass your driving test at that time -
KAREN: That's right.
INTERVIEWER: - and do you consider yourself a safe driver now?
KAREN: Not always, I'm afraid. My mind tends to wander as I'm driving. I use it as a time when I go over things that I have to get done. And every once in a while I catch myself, at. say, 60 or 70 miles an hour, thinking about what I need to do at home, or in the office. It's easy to forget what a dangerous piece of technology a car actually is.
2
INTERVIEWER: SO. Jackie Wright, from the National Society for Clean Air, what is your position on the recent high smog levels on our roads?
IACKIE: All the evidence is that everybody wants fewer drivers on the road when smog conditions are bad. but nobody wants it to be their car which stays in the garage. It's not enough for the Department of the Environment to ask people not to drive at these times - it's time the Government accepted that they have to force motorists out of their cars, whenever this is necessary to protect public health. We must face up to reality.
3
INTERVIEWER: When you're investigating an air crash. Barbara, what is important?
B A R B A R A : One of the most important things is the individual investigator's skills and experience. For instance, something might tell you to concentrate on what at first seems unimportant, but it could be the key to finding the cause of the crash. And you have to have experience to be able to recognise the difference between a failure caused by the crash and a failure that is a cause of the crash.
4
INTERVIEWER: What is most important about your job as a stunt performer in films, Nicky?
NICKY: Er, safety and timing. We plan everything down to the last detail. It's not like being an actor where you can take the shot again if it goes wrong - it's got to work the first time. And you have to understand the science. If you're doing something with lire, for instance, you mustn't breathe, as the fire is constantly searching for oxygen. If you open your mouth, the fire will burn the inside of your lungs and kill you.
5
INTERVIEWER: NOW Tina, you've worked as a circus performer for years, high up in the big tent. How do you keep doing that?
TINA: If you're scared, you can't go up. And if you're not scared, and you're strong, you don't think about it. You go up and you do it.
INTERVIEWER: And when you started, you used to do it without a safety net, is that right?
TINA: Oh, in those days we never used a net. INTERVIEWER: Good heavens!
TINA: YOU don't need a net, as I said, if you're not scared. The mind is your safety net.
P E T E R : Right. Now you want to hear about my ghost story. Well, in fact this. I mean I'm not consciously telling a story, erm. I'm not embroidering anything. I'll simply tell you how it happened. Erm. and it's not a story that I often tell because, I mean I don't want people to think that I'm some kind of spiritualist or medium or some kind of spooky person.
Er. I was young. Erm. I was an undergraduate, probably about 20 . Erm, now, the college where I was studying in fact had. had two residences, in fact they were both in, in medieval castles. Erm, and I was living in one of these castles. Erm, I had a room along one of the corridors. Now I suppose this had been converted into student accommodation, I mean it must, it was medieval so it must have been some long gallery or something in the 14th century and I don't know what kind of rooms they would be. Erm, but it was probably in the early hours of the morning, must have been one o'clock, two o'clock in the morning and I woke up and I was aware that the room was terribly cold. I can't remember if it was winter or not but in any case the heating would be on so it shouldn't be cold. And then I was aware of a shape, a stooped figure, not far from my bed but standing or maybe even sitting, maybe sitting with its head bent down, not moving, er, not far from the end of my bed. And I didn't feel afraid although I
| | |
| --- | --- |
| T a p e s c r i p t s | 135 |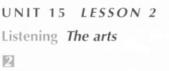 was aware of a presence there and I merely stared at it, looked at it for what seemed a long time but may not have been more than a minute or two. And. I mean certainly the creature or whatever didn't speak or didn't sigh or it wasn't weeping or anything, erm, and then it rose and sort of glided out of the room, erm not opening the door but just passing straight through the door. And I didn't feel at all afraid because I didn't feel at all threatened.
And I hadn't known. 1 hadn't known before then that there was a ghost associated with that building and the story was that perhaps - now which century would it be? - perhaps in the 1 6th century, perhaps at the time of the Dissolution of the Monasteries and the adopting of, erm, the Anglican faith as opposed to the Church of Rome. And 1 heard that erm. a. a young bride or wife who had married into this noble family who had the castle at that time had refused to change her faith, erm, had refused to give up Catholicism and as a punishment or to make her change her faith she had been walled, walled up. immured. Erm, I don't know whether in fact they intended to get her out when, er, when they thought that her time was up and she would have changed her faith. Anyway she was supposed to have died and. erm. and that, and that is the story. So her ghost is supposed to haunt that place ever after.
VOICE I : The idea some people have of painting - that every image reflects what the world looked like at the time of painting - is ridiculous. Do children, for example, see their mummy the way they paint her? Of course, they know perfectly well what she looks like, but they don't represent her that way. In the same way, the best painters of the past were much more than simply mirrors of the world around them.
VOICE 2: Erom 2 1st September to l()th December we have The Art of African Textiles: Technology, Tradition and Eurex. Bold, bright and funky, this exhibition takes a comprehensive look at new styles of material design across the continent this century. From the riches of Asante weaving in Ghana to urban wax prints, the show concentrates on change and new ideas in technology and tradition. Open daily -
VOICE 3: These traditional buildings in the palaces were specially built for music performances. There are no walls, just a marble floor and a massive roof held up by lots of pillars. The roof goes up first at quite a shallow angle and then, halfway in. it tips to a very steep angle. This creates a very interesting acoustic. The music reflects off the floor and rises into the roof spaces, where it echoes round and round and you get this wonderful sound.
VOICE 4 : Can't you book the tickets? I haven't got a moment free today. Yes. two in the gallery, as near the front as possible, of course, and, if you can, in the middle. I've no idea how many seats are left. We can pay for them when we pick them up at the hall. Though I don't know how early we have to be there. Two hours at least? I don't know. Ask them yourself. Please do it. Yes. I have to rush now. Bye.
VOICE 5 : I remember when they had a season of 'Carry on' comedy films there. It was very odd: I can't think why they decided to show those films. I mean, I'm not saying I don't enjoy them - I do, but in their proper place, as popular entertainment, on television say. a Saturday afternoon when it's cold and wet outside and you've nothing better to do. But they can't be compared with the films of a contemporary comic master like Woody Allen, can they?
| | |
| --- | --- |
| 136 | T a p e s c r i p t s |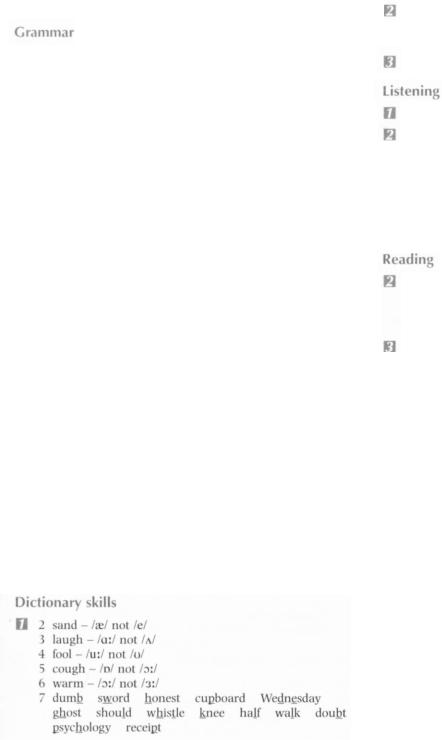 Asking questions
Possible answers: 2 can I start?
3 does the course last?
4 classes there are each day?
5there a lot of students in each class?
6do a test, do I?
7arrange for me to stay with an English family?
Vocabulary Phrasal verbs
2

Work out

 

looking up

3

filling in

read out

4

let you off

 

 

5

Go through

hand in

6

catch up with

7

rub out

cross out

8

standing in

for

U N I T 1

 

LESSON 2
Reading Use your dictionary wisely
Rules 2, 5 and 8 are 'unwise' for the following reasons:
2A dictionary can help you improve your spelling, but you may have to look in several places before you find the word you want. For example, if you want to check the word 'ceiling', you may look at 'sealing', or 'cea-' or 'cee-' before you find the right word.
5A dictionary can give you a lot of help with grammar. For example, it can tell you whether a word is followed by a particular preposition, whether a noun is countable or uncountable, what the parts of irregular verbs are. or whether a verb is followed by the infinitive or the -ing form of another verb.
8It's very important to study the examples of a word in use. As well as helping you to understand meaning, the examples will show how the word is used and in what contexts.
2

 

chatted

3

expressed

4 mentioned

5 insisted

6

 

argued

7

boasted

8 objected 9

discussed

10

complained

 

 

2

a 3 e

4

f 5 d

6 b

 
Learning Chinese
B

 

 

 

 

1

Underline

vocabulary

red

2

remember

word

 

3

vocabulary

little (bit)

often

4

expressions

vocabulary

book keep pocket

6

three

day

five

 

7

last

forget

 

 
U N I T

 

1

 

 

LESSON

3

 

 

 

 

 

 

 

 

 

 

The kiss is not a simple matter

 

 

Kissing keeps you healthy. True

 

 

 

 

 

 

If you kiss someone in public in India, you may be

 

arrested. True

 

 

 

 

 

 

 

 

 

 

 

 

Animals kiss each other. True

 

 

 

 

 

 

2 D 3 A 4 F 5 B 6 E 7 C

 

 

 

Grammar

Pronouns

 

 

 

 

 

 

 

 

 

2 each

3

They

 

4

ours

5

yours

6

he

7

they

8

him

9 he

 

10

anything

 

11

anybody

12

he

13

himself

14

 

she

15

herself

16

everybody

 

17

he/they

 

18

 

nobody

19

him

20

He

 

 

21

her

22

This

2 3

one

 

24 him

25

you

 

26

nothing

 

27

everything

 

 

 

 

 

 

 

Vocabulary The right word

 

 

 

 

 

2

a

whistled

 

b

waved

c

yawned

d

whispered

3

a

educated

 

b

trained

c

taught

d

coached

4

a

passing

b

failing

 

c

taking

d

studying for

5

a

revised

b

reminded

 

c

memorised

d picked up

6

a

skill

b

command

c

ability

d

talent

 

7

a

signal

 

b

message

c

gesture

d

sign

 

8

a

notice

 

b

 

indicator

c

 

signpost

d signature

9

a

intention

 

b

mind

c

opinion

d

meaning

10

a

by heart

b

By mistake

c in pencil

 

 

 

d

At first sight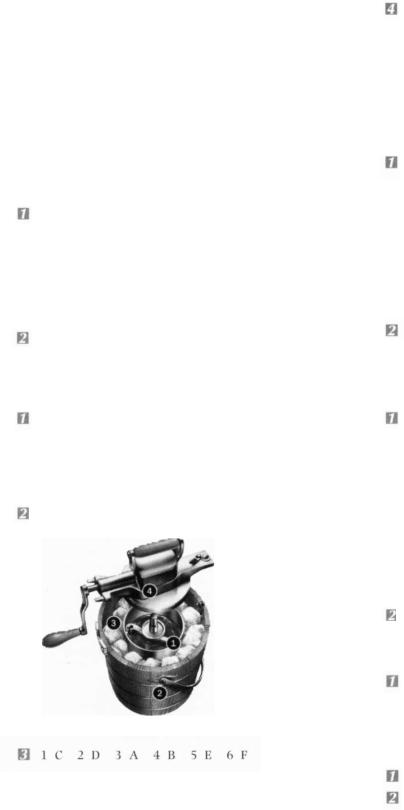 Grammar Nouns
2 Where can I buy (some) brown bread?
3 I'd like (some) meat for dinner.
4 This equipment must be washed after use.
5 There isn't (any) room for the bottles.
6Give me every piece of information / all the information you've found out.
7Can you give me (some/any) advice about Mexican food?
8How much luggage can we take?
9Is there any work for me to do in the kitchen?
10The news from the war zone is frightening.
11I haven't got any clothes to wear to the party!
12Have you got some/any scissors to open the packet?
1 3 I need some money to make a phone call.
14

What wet weather!

1 5

She has long blond hair.

Vocabulary

Containers and groups

 

2

flowers

(vase)

 

3

onions (bag)

 

4

ice cream (bowl)

 

5

matches (box/packet)
6spectacles (a spectacle case)
7beer (bottle/can)
8chocolates (box)
9oil (bottle/can)
| | |
| --- | --- |
| A bunch of grapes a set of tools | a heap of papers |
| a row of desks a gang of criminals | a flock of birds |
| a fleet of ships |   |
Reading Ice cream: What's in a lick
- Ice cream is made of air, water, milk or cream and sugar.
-It is made by stirring it constantly at a temperature below zero.
-Iced desserts (not necessarily ice cream as we know it today) were first made in ancient China.
A 4 B 5 C I D 2
U N I T

2

LESSON

2

 

Grammar

Personal

preference

 

2 b 3 i 4 h 5 c 6 j 7 d 8 g 9 f 10 a

Writing

My

taste in

food

 

Ideas for this piece of writing may be organised in many

different ways. One possible way is:

 

Paragraph 1: Pleasure from eating

 

 

 

- answers to questions f,

k, b

Paragraph 2: Places to enjoy food

 

 

 

- answers to questions j, d, g

Paragraph

3: Enjoying seasonal dishes

 

 

 

- answers to questions a,

e
Grammar Adverbs
2 Laura and 1 had some really delicious food in that Hungarian restaurant last week.
3You can buy bananas extremely cheaply everywhere there.
4 They fry vegetables fairly quickly over a high flame.
5He spread jam quite thickly on two slices of bread.
6Unfortunately the whole dinner was completely burnt.
7You can grind coffee beans much more finely in an electric grinder.
8Australian wine is slightly less well-known than Californian.
3

loudly

4 loud

5

terrible

6 terribly

7 good

8

well

9

lately

10

late

11

hard 12

hardly

U N I T

2

 

LESSON

3

 

 

 

 

Vocabulary

 

Phrasal

verbs

 

 

 

-

You

cut down on

sugar and

fattening foods

(if you

 

want to get thin).

 

 

 

 

 

-

The electricity is cut off (if

you forget to pay the bill).
-Milk goes off (if you don't keep it in the fridge).
-You let out your belt (when you've eaten too much).
-You pick out the ripe apples (from the unripe ones), or a new recipe (from the recipe book).
-You put away the shopping (in the cupboard).
-You run out of sugar or milk (if a lot of people come for coffee unexpectedly).
-You throw away the empty package (because you don't need it).
-You try out a new recipe (to see if it tastes good).
| | |
| --- | --- |
| 2 | Drink up 3 cut them up 4 turn up 5 Wipe up |
| 6 | wash up |
Listening Food and drink
Speaker 2 - F
Speaker 3 - B
Speaker 4 - A
Speaker 5 - E
Vocabulary The right word
1 cook 2 chef 3 cooker 4 chief
1 nibble 2 bite 3 chew 4 swallow 1

a

stuffed

b

stirred

c

spread

d sliced

2

a

pouring

b

spilling

c

knocking over d dripping

3

a

scent

 

b stink

c

smell

d

flavour

4

a

hot

b

spicy

c dried

4 powdered

U N I T

 

3

LESSON

1

 

 

 

 
Reading A question of honour

- The man is a Touareg tribesman from the central Sahara desert (in parts of Algeria, Libya, Niger and Mali).
-He wears a turban both to respect tradition and to protect his face against the desert climate.
-The young men still wear a turban but not as frequently as the older men.
1 A 2

D

3 C

4

C

5 D

 

1

clung

2

pasture

3

oasis

4 nomads

5

discarded

6

beamed

7

humidifies 8 dagger
Grammar Conditional sentences
2If she turns down his invitation, he will (he'll) be very disappointed.
3 I always visit the hairdresser's if I feel depressed.
4Unless she finds (can find) a new suit today, she will (she'll) have nothing to wear to her interview.
5 You cannot (must not/should not) go to that party if you have not been invited.
6Can (Could/May) I borrow your skiing clothes if I go to Switzerland?
7Polish your shoes unless you like looking scruffy.
8If I dye my hair red, will it suit me?
9If you want healthy shining hair, use Starkiss shampoo.
10I can't (won't) press your shirt unless you mend the iron.
Pronunciation

Emphasising

words

I B 2 A

3 B

4 A

5 B

 

Vocabulary

Phrasal

verbs

 

2 g 3 e 4 h 5 b 6 j 7 i 8 c 9 f 10 a

2

c sunglasses

3

a shorts

4 g actors 5 f parents

6

h shoes

7 d trousers

8

b earrings

U N I T

3

LESSON

2

 

 

Grammar

Relative

clauses

 
Possible answers:
D O W N
2 a time when people like to buy new clothes
3children whose hair is like this complain when it is combed
4 a material which is made by worms
5a piece of jewellery which is worn round the neck
6something that protects your clothes when you cook
7a person who has been in an accident may have one of these
A C R O S S
3 a place where you can buy medicine, make-up, etc.
7the parts of a shirt that cover your arms
8something that women paint their lips with 9 some people who diet a lot are this
Vocabulary

 

Character

questionnaire

 

2

cheerful

3

tactless

4

unselfish

5 talkative

6

conceited

7

confident

8 aggressive

9 imaginative

10

moody

11

mean

12

cautious

13

patient

14

insincere

15 practical

 

 

 

Writing

Punctuation

practice

 

 
The man that lives next door to me is an actor. Last August he finally got his first leading role. He was asked to play the hero's part in a film called 'The Blue-skinned Banana'. In one scene my neighbour, who had just learnt to swim, had to jump off a high diving board into a swimming pool. He climbed to the top of the board, looked down and immediately climbed down again.
"What's the matter?" asked the director.
"I can't jump from that board!" said my neighbour. "Do you know there's only half a metre of water in that pool?"
"Yes," said the director. "You don't want to drown, do
you?"

 

 

 

 

 

U N I T

3

LESSON

3

 

Listening

The

London

Dungeon

A

 

 

 

 

 

2

stones

3

victims

4

guilty

5

torture/punishment

6

1 9 7 4 7 housewife

8

blood

9 4 0 0 , 0 0 0

10 frightened

Grammar

Making deductions

Possible answers:

 

 

 

2 must feel very proud.

 

 

3 can't be scared of heights.

 

4 must have had a lot of

surprises.
5must be hoping to see the star.
6can't have been tall.
7can't have won.
8must have received some bad news.
9can't have heard anything.
10 must be lying.
Vocabulary

The

right

word

 

 

 

 

1

a

striking

b

 

trendy

c

plain d

casual

2

a

holding

b

wearing

c

dressing

d putting on

3

a

used

b

lifted

c

took

d

carried

 

4

a

agree

b

suit

c

match

 

d fit

 

 

5

a

clean

b

neat

c

tidy

d

smart

 

6

a

undress

b

 

unfasten

c

untie

d

undo

7

a

broad

b

large

c

tall

d

wide

 

8

a

usual

b

medium

c

general

d

middle

9

a

typical

 

b

Ordinary

c

average

 

d plain

10

a

identical

b

equal

c

similar

d

alike
Writing Linkers of addition
My heroine is a woman warrior from ancient Chinese history. Her story has become mixed with myth and with imagination and fantasy as well. When many members of
her family were killed by bandits, she disguised herself as a man and joined the army so she could find the murderers and kill them, too. She was extremely brave and she also became a skilled general. I admire her because she managed