Добавил:
Upload
Опубликованный материал нарушает ваши авторские права? Сообщите нам.
Вуз:
Предмет:
Файл:
Thomas C. Wang . Pencil Sketching
.pdf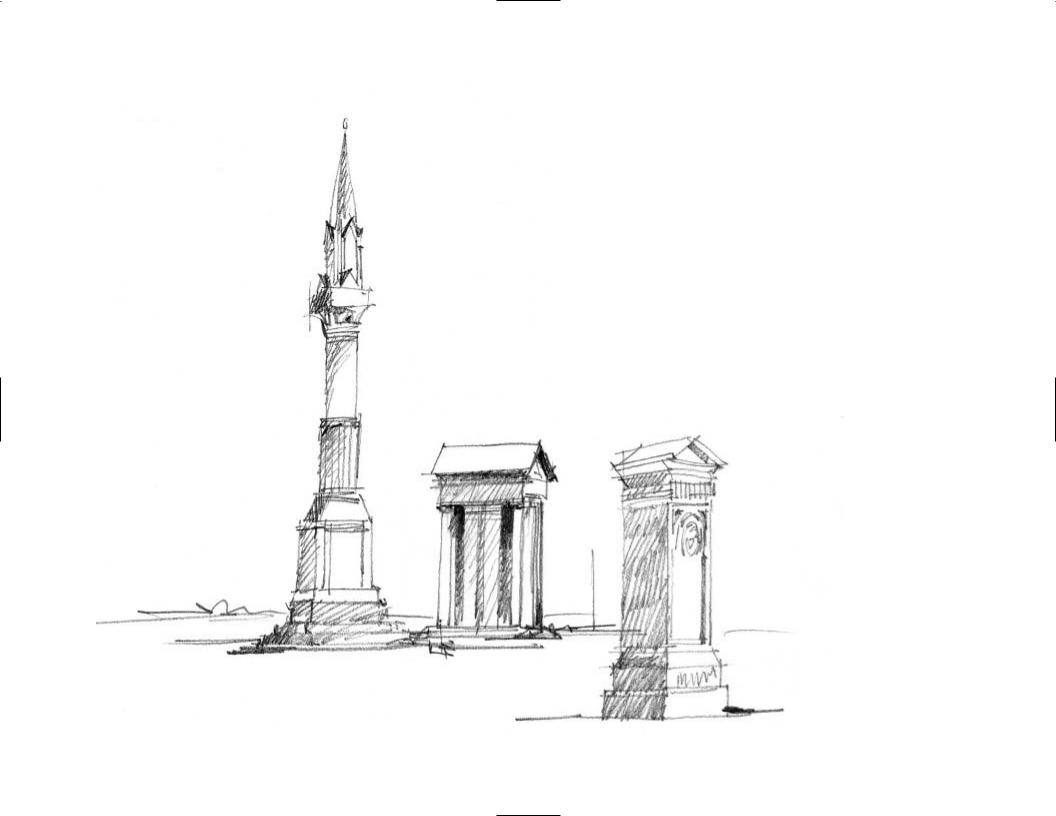 Landscape Sketching
A simple landscape sketch often includes the following components: trees, shrubs, grounds, hills, water, and some man-made elements, like houses. A good landscape sketch is a careful composition of some or all of the above components. We seldom sketch a single tree, a lonely hill, or a body of water without including its surroundings. It is hard to imagine a hill without trees unless it is in a desert environment. Therefore, we must train our eyes to see these landscape components as a picture of good composition. This means first selecting an appropriate viewing angle. When and if nature fails to give us that kind of ideal setting, we must then move the components around in order to achieve a good composition. I will discuss composition in detail in a later chapter. At this time, the focus is to emphasize the accurate recording of the images, and the first step begins with keen observation.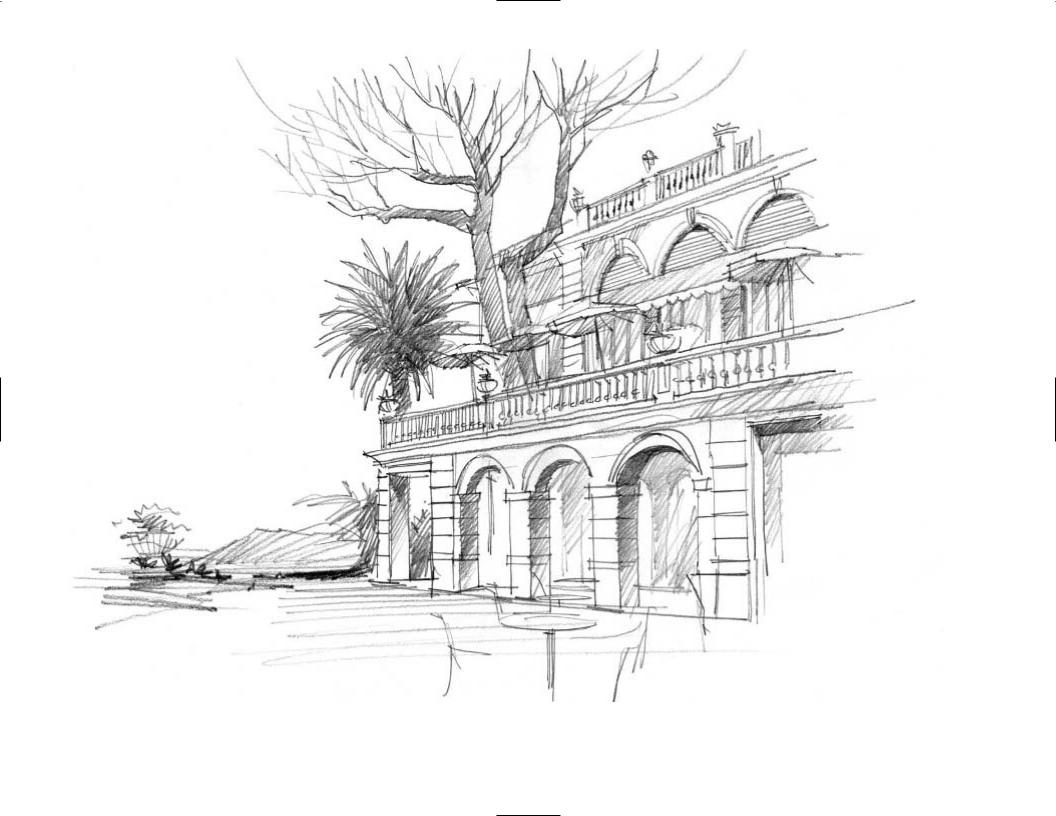 Terrace, Imperiale Palace Hotel, Santa Margherita Ligure, Italy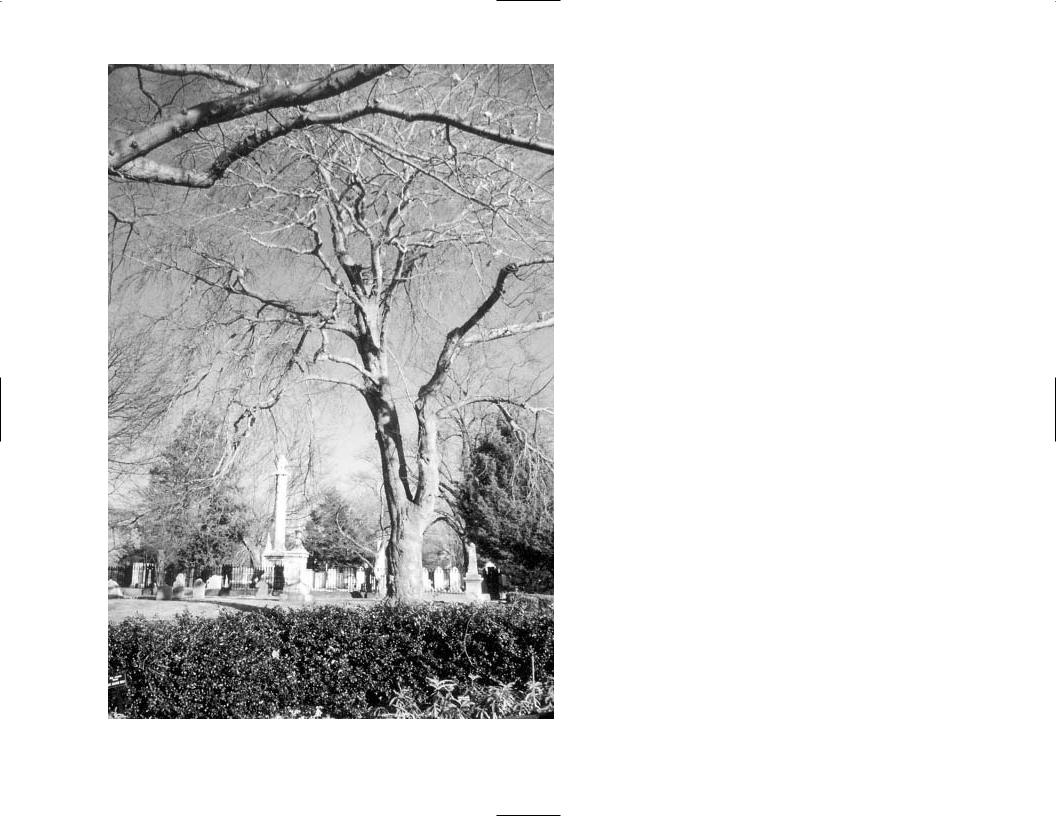 Trees
Trees are probably the most important landscape elements of all, as well as the most difficult to sketch. This is because a tree is a living organism and it grows and changes in the course of time. Some trees shed their leaves in winter, and some trees flower in spring. So seasonal differences can alter a tree's appearance; but so can wind, snow, and ice. The species of tree can dictate the branching structure, and thus the entire appearance, with or without leaves. Individual trees with plenty of room to grow look different from trees found in a group setting. The trunk of an older tree often reveals the crackling of the bark as well as broken or twisted branches near the base of the canopy. Often, a portion of the roots at the base of the trunk is revealed as the soil near it is slowly eroded away. These characteristics are a result of careful observation and recording. Every artist should have his or her own way of observing and looking out for details and special features. They must also find a personal way of recording the results. Recording is how sketching begins.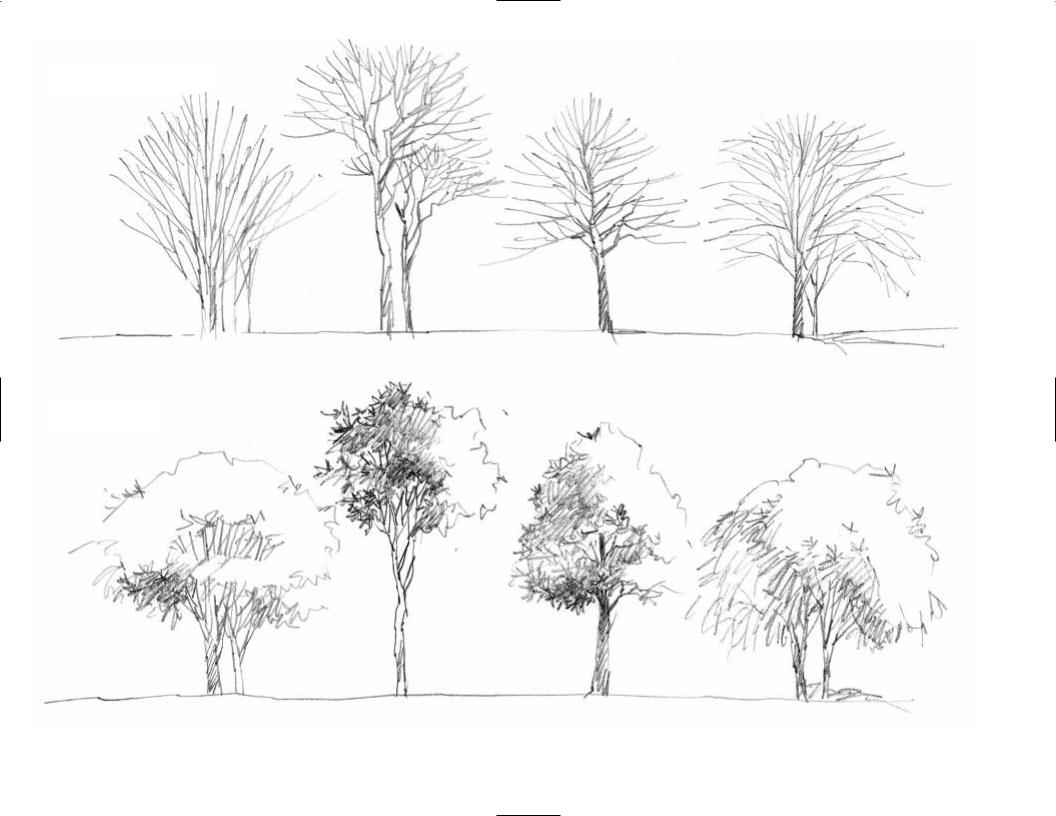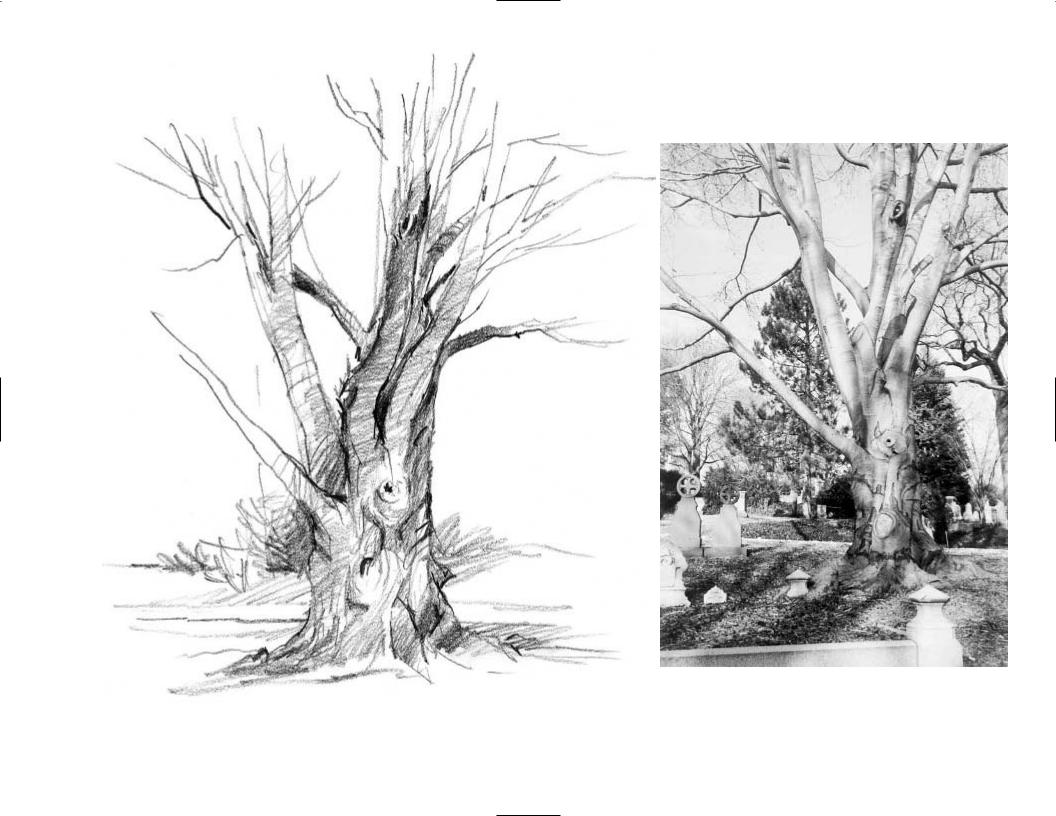 Mature tree with smooth bark (e.g ., beech)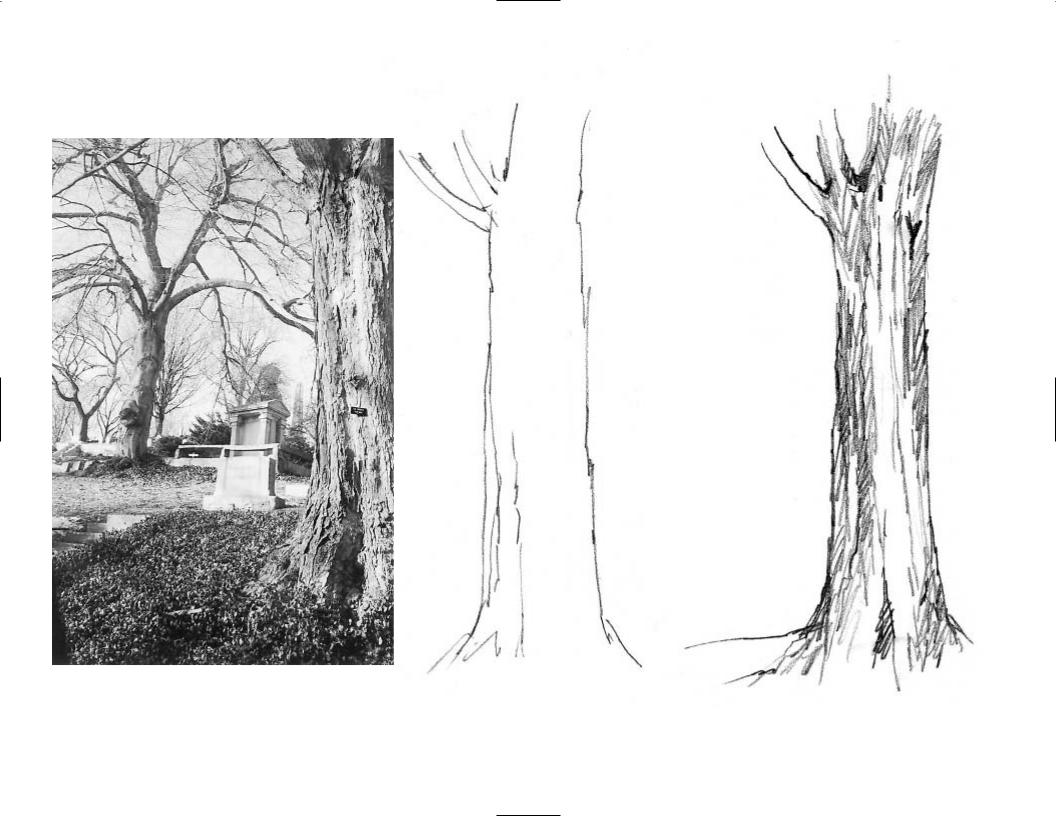 Mature tree with cracked bark (e.g ., oak)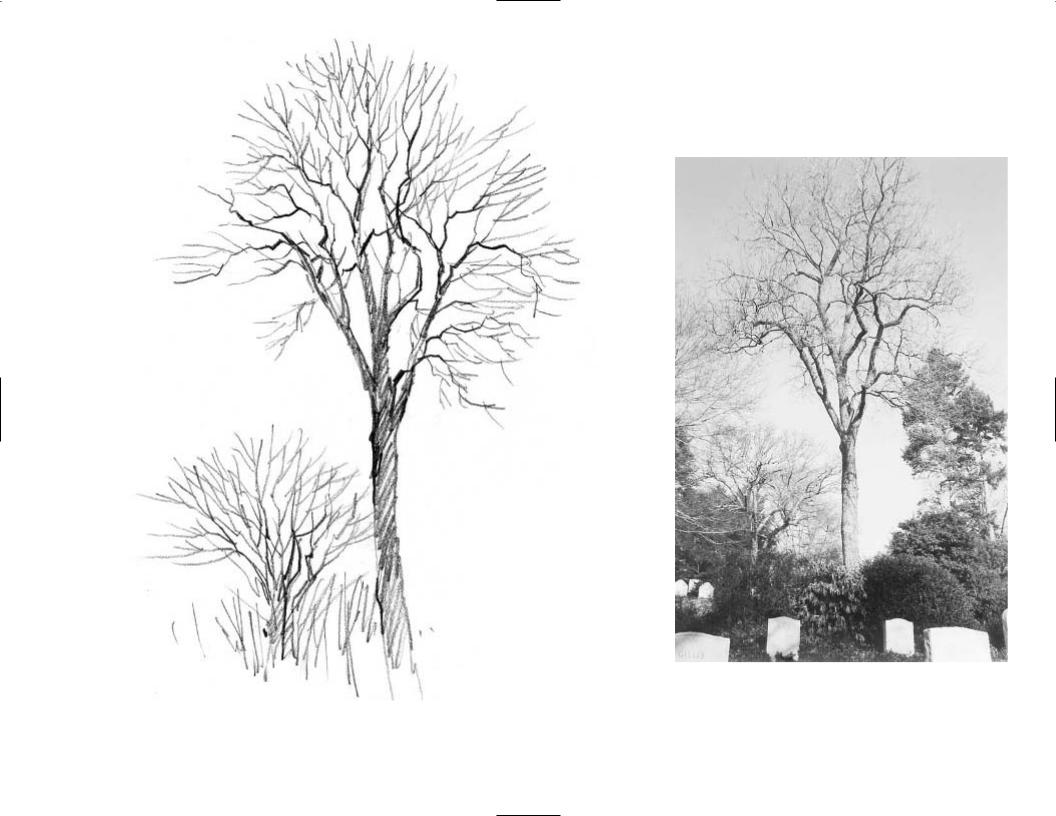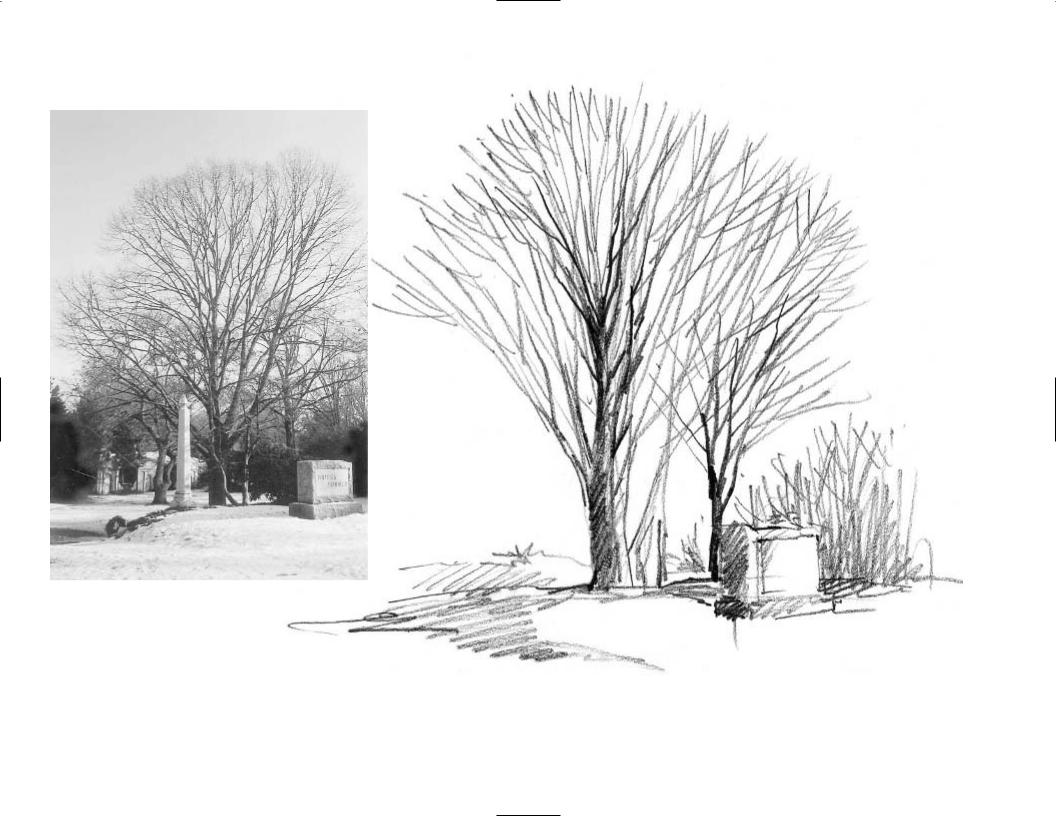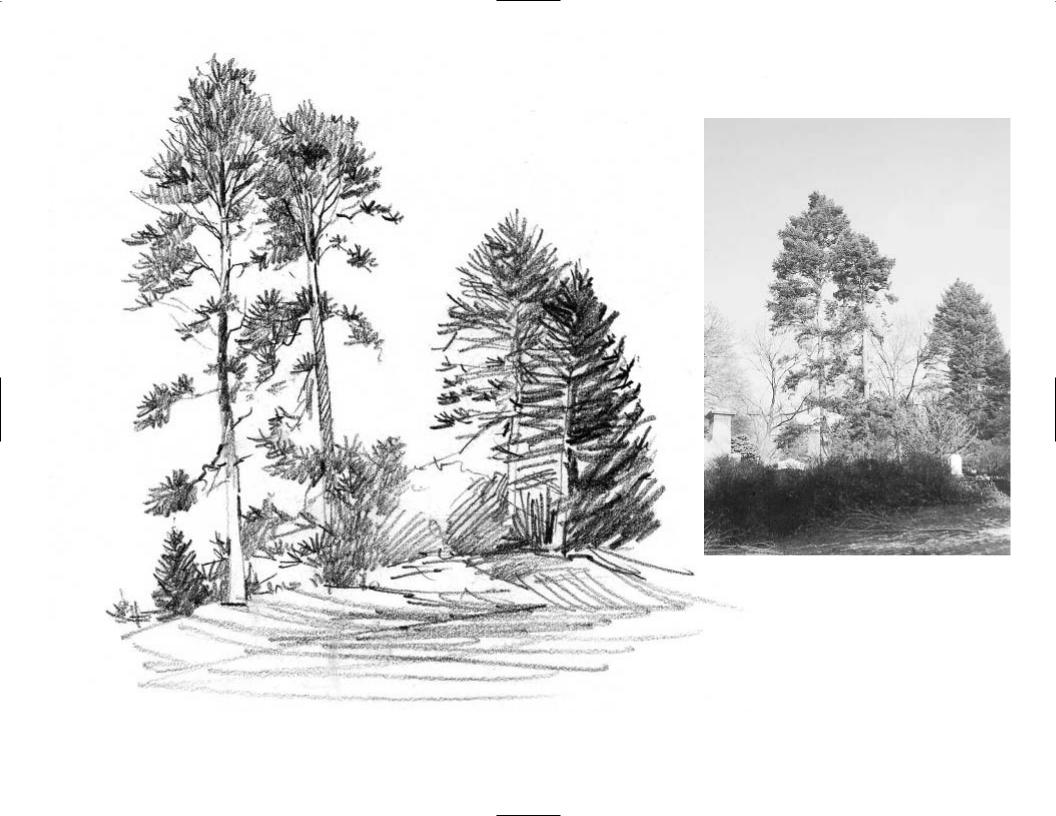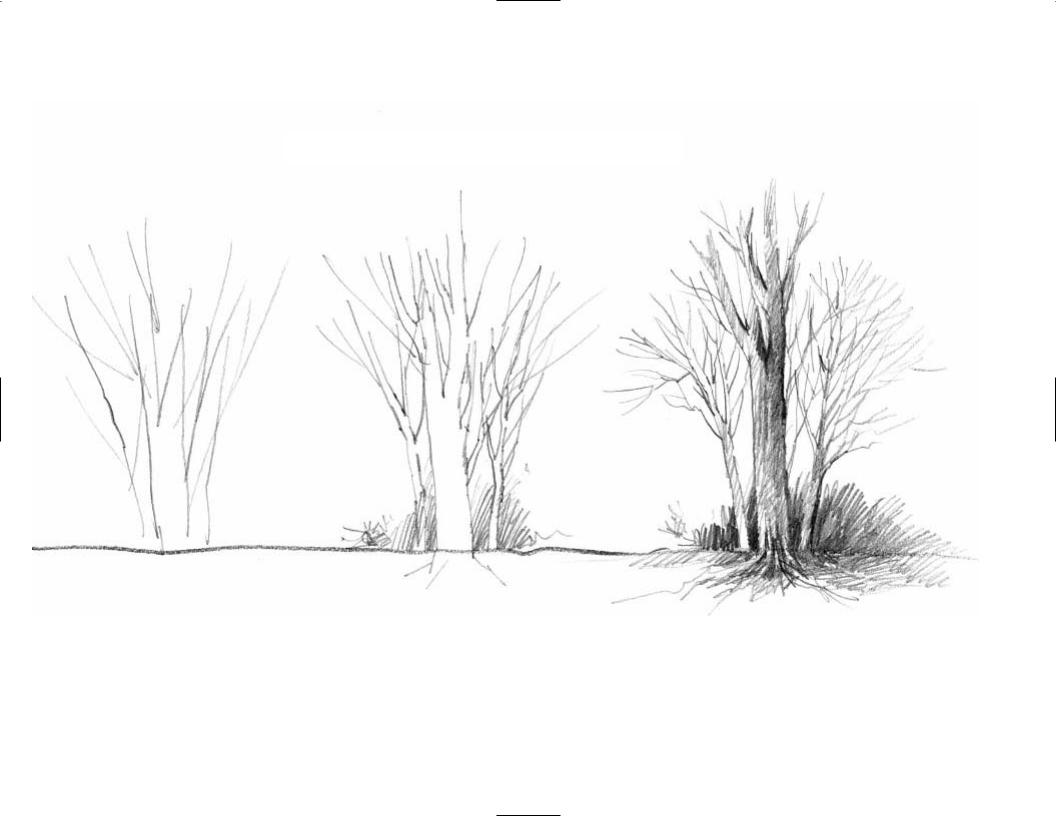 STEP BY STEP ILLUSTRATION ON HOW TO DRAW A TREE
| | | |
| --- | --- | --- |
| Step 1: Outline the form and major | Step 2: Fill in minor branching. | Step 3: Add details and shading. |
| trunk structure. |   |   |